This piece is contributed by Fazri a.k.a Tenoq, one of Malaysia's renowned anime connoisseurs. A long-time friend, he also designed our awesome Kakuchopurei logo! Do give him a follow here on Twitter. 
As Malaysians at large mourned the final hours of NTV7's broadcast, a magical moment occurred in Twitterjaya:
Millennial weebs who grew up in the 90s would vividly remember discovering anime through terrestrial TV through programming blocks such as Kids@7.
Our anime expert, Fazri reached out to the legendary Mai Fernandez for an exclusive interview with KKP. She served as brand manager for Kids@7 for two years during the station's infancy and she generously shared her experience with us during the time. Fernandez is currently a writer and director at phoSumpro, a boutique production house where she creates TV shows and commercials.
Without her contribution, most Malaysians wouldn't be able to get their free and public TV anime fix at all, short of buying expensive VHSs or purchasing pirated VCDs of dubious quality.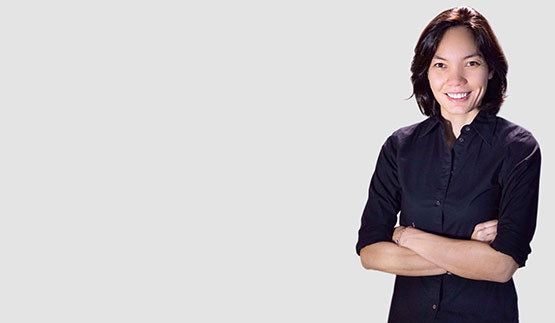 KKP: What were you doing before NTV7?
Mai Fernandez: It was my first job. I did NTV7 right out of film school! Long story short, I was in medical school and then I found myself getting more depressed the further I got into my course. You have all of these aspirations, you know, and I wasn't getting all the answers I wanted. So I pivoted to what I really wanted to do, which was that I really wanted to write. Someone asked me, "Do you wanna try doing art?" so I pivoted to art school, did interactive media. Then I fell in love with film, and then I went to the New York Film Academy to actually pursue film.
When I came back I was like, okay, where do I take my skills now?
This was in the mid-90s?
The late 90s. And NTV7 had just launched about, 2 years? It was either that or doing web/interactive stuff. So I got hired as a brand executive and I was supposed to work with a new group. They were supposed to be interactive and bridge the gap between TV and the audience.
One of the projects was Sarimah (Ibrahim)'s show, and they said "Hey, you guys are really young and you don't have a brand manager for kids. You'd probably understand this more than the other people here!".
So yeah, I ended up handling the kids' brand and I was tasked to…. watch cartoons!
Was that your primary role? To curate the kids' shows?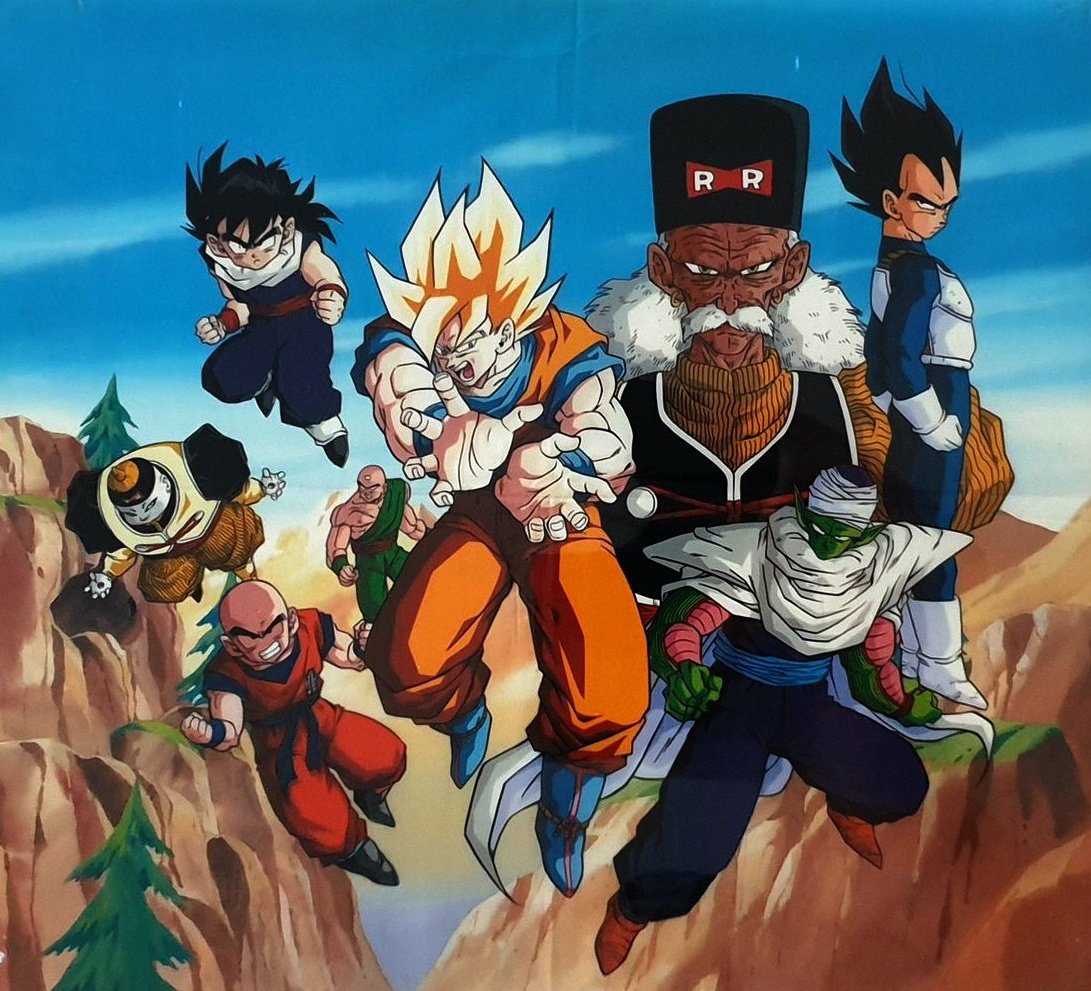 You see, TV3 was the behemoth we were up against at the time (prior to the Media Prima acquisition in 2005). We were the tiny channel that could, and like only 200 people in the network so that's really small. A lot of us had multiple roles because of that.
The kids' brand was very different from other time belts because it was on the weekends. That meant I had to research what kind of cartoons to acquire and do financial valuations to propose how we can recover if we wanted to buy certain things. I also had to plan for promotions, strategy, how to schedule, and so forth.
…and all that was your FIRST job?
Yeah, like "It's your first day at work, here, now go and change the world!"
I remember being given a tour and I thought, meh I don't have to know where engineering is, where the library is, I'm just gonna be sent to wherever I needed to go and don't really have to worry about all these other departments.
Nope. It was more like this: I go to the library to watch stuff, go find the promo people, the engineering I had to work with the whole company! As a filmmaker, being on the other side, understanding what kind of content you should put out there for your audience, has really informed a lot of things I've done throughout my career.
And how are you dealing with all this sudden fame?
My friends back then don't even know what I did at Kids@7 before I went to work on Kopitiam and later on in producing Malaysian Idol. It really was the start of a colourful career. I think was made me different from other producers and directors at the time was that I had a direct relationship with my audience.
Also, they needed a certain brand and image to correlate with said audience. So that kind of insight and experience was kind of unique in the field.
Let's talk about how you curate the shows.
It's always about understanding your audience profiles. We had lots of focus groups, we had research teams that told us whether or not our numbers were working.
We'd do cold calls, ask random audiences what did they like, what they wanted more of. We had lots of fan mail too!
I've had kids' letters ask me "why did this character do this?" and I'm like, I have no control over the story! (laughs) It was the only brand that got fan mail. Other shows would get fan mail for the actors, artists, etc. but we actually got fan letters for the brand itself. We got generic thank you letters, or "hey, can rerun this show because I had to study for exams when it aired" (laughs)
It was really special that we had a direct line with our audience. We wanted it to be as relevant as possible at the time, but to see the impact of that work now, 20 years later, was like, whoah.
Kids@7 was a weekend block, about 2 hours, was it? What sort of metrics were you looking at?
I think it was about 3 hours, we had Sarimah pop in-and-out in between episodes. She had to talk about the episodes so it became my job to watch those shows with Sarimah to come up with talking points and questions for the kids like "did you like what this character did?" etc. Our target was 6-year old urban kids because we had no hope of tackling the mass audience that TV3 had. We tried to skew more shows away from western cartoons and took up more anime instead.
We wanted to create a niche audience that would be obsessed with the shows. For instance, Mashimaro was really big at the time. It was right before McDonald's had all the toys, so we got the insight to look for content that had the same kind of humour and style. Crayon Shin-chan was on the border of whether or not it could pass the censors. We knew we had to put it on, but not in the morning so we slotted it in the evening block.
There were a lot of avenues in terms of metrics and research. Some brand managers and acquisition guys would go to trade shows and bring back a lot of screeners so it would be my job to filter through the screeners as well. I guess at the time, anime wasn't as widely accepted in Malaysia. We were at the tipping point when Pokemon was about to explode in the world.
People pointed me to look at Taiwan to see what was trending there. Then Digimon came into my radar and I really REALLY wanted it. It took me a good part of a year to get it greenlit here.
In acquiring shows, how many parties do you usually deal with?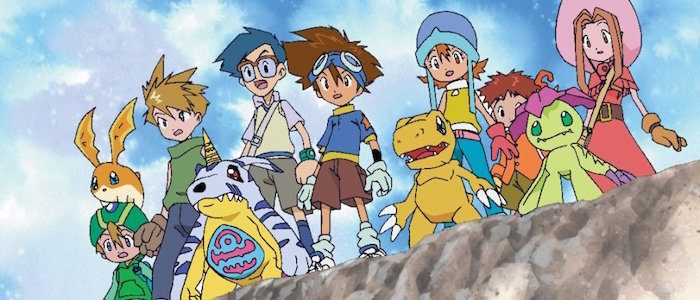 I'd look at my brand, overall, the time slots and the scheduling team to see what we could lead into. Let's say Slam Dunk took up a slot and it was ending, we needed something to take up that empty slot that would captivate the same kind of eyeballs.
When we find the right content, we will evaluate it, take it up with the Acquisitions Team who would then go out and look for licensors or distributors for this region. They'll come back with the price package or whatever other shows you can bundle with it. Every title is unique in that sense. We then have to take it up with Finance to see if it's possible to recover the expenses.
Are the shows usually able to make back their costs?
If I can't afford it, then it becomes a strategy with the Sales Team, I need to covered, sponsored, let's see who we can sell it to. I'd take it up with the Brand Team as well to see whether there are other titles from that same distributor and see if we can get a better deal out of it.
It was really all about what we felt strongly about. I think it was a much smaller team at NTV7 at the time I was there so the dynamics were solid. We were the little engine that could, you know?
When it comes to choosing titles, what other criteria come into play?
We had a valuation sheet when we reviewed the titles, so we had to write down whether this show is a "yes" or a "no" for specific reasons. At the time we didn't have the tech for metrics and targeted listening tools that digital guys and big data work with today. We had AC Nielsen that was generic, and everyone was using it. We've had to rely a lot on our guts whether or not a show could fly.
It often starts with one person campaigning like "we need this!" and they need to convince 20 other people to stand by you until they say, "okay lah, we'll buy it!" (laughs)
For Pokémon it was a very long battle. I wasn't involved in the acquisition, and at the time it was under the primetime brand manager. It was only months down the road they put it under my charge, but that title alone brought in so many ratings and prestige to the channel. I think we had Hello Kitty, but it wasn't the new show but the old ones. That one wasn't for ratings, but more so for the prestige of the brand.
Yu-Gi-Oh for instance was really one of my obsessions. I really, really liked it. So it was tough because at the time we couldn't buy it at the same time as Digimon. So many choices, but resources are so limited.
How does censorship work out for anime that's broadcast here?
Yeah, Rurouni Kenshin/Samurai X was really quite gory. I was surprised that it got passed for the block. They hit a bit of an older, teenage group so it's not the same 6-year old demographic. Slam Dunk wasn't exactly a "young" either, the art style was so different than other shows targeted at kids. Then again, I was really into basketball and there were no sports anime airing in other channels at the time. There was also a gamble to put that on air. We weren't sure whether we would get kids interested in it.
So we'll test it, and sometimes we just have to stick with it for a few months before it picks up in ratings. It will eventually find an audience, and the audience would get obsessed and would be really hurt if we took it off the air. It took a while for Slam Dunk but it developed a real obsessive fan base.
We've had some parents send in letters complaining about the violence in Rurouni Kenshin. Sometimes it would be addressed, sometimes it would be too little of a voice to worry about too much. We made sure that the censors passed it so yeah. We were a "Feel Good" channel, so a huge part of the motivation was to make sure everyone felt good with the shows.
Perhaps it's just a coincidence, but the Slam Dunk manga was also being published in BM at the time. Do you think that really cemented a solid base for the fans? Do you recall other titles having similar synergy?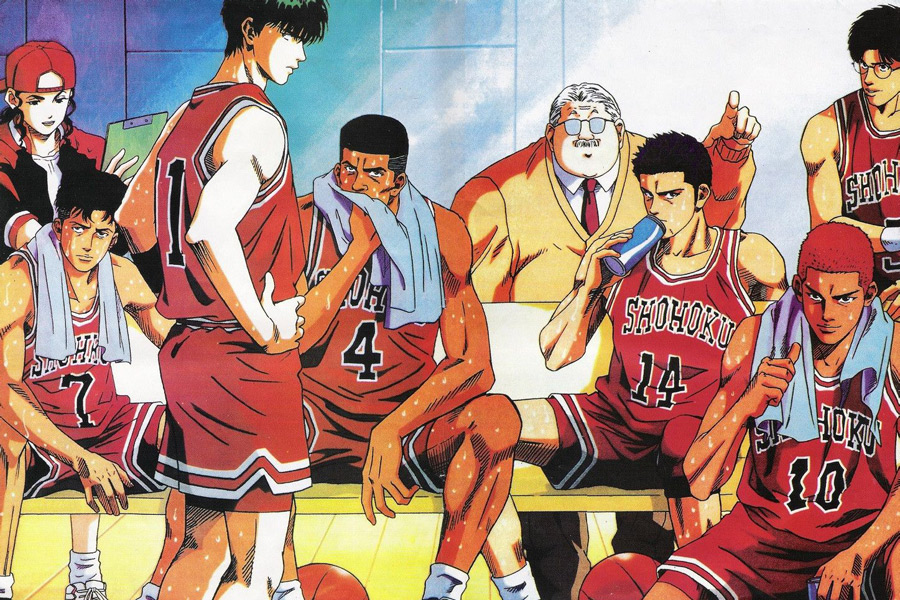 Sometimes you have a distributor with rights to multiple outlets, so they might have sold it to broadcasters and print publishers. I had Cardcaptor Sakura which I knew we *had* to put on because we were getting pummeled by the Sailor Moon crowd. (laughs) It found a REALLY obsessive group of fans.
I remember really having a hard time with Slam Dunk. I really wanted to keep it on the air because I got a lot of letters from kids saying they really liked it, but the ratings weren't great initially until much, much later. So whenever the station had on-ground promos or events, I'd just bring a hoop and promote the anime on-site! I really wanted kids to love that show.
Did you guys get the Japanese version or the American version of Cardcaptor Sakura?
Yeah, I think it depends on the license owners as well. Some distributors were vigilant when it comes to getting the original version. Sometimes the titles unavailable are due to regional embargoes. So you can't air this because maybe Singapore is airing it so we can't use it so we have to get alternatives like the American version. It's a matter of acquiring the license through different pathways due to territorial limits and timing.
As much as we try to get the original Japanese version, except for Pokemon because we could only get the American version. I think everyone got the American version, it wasn't until much much later it became available in the original Japanese version. There were some screen flashes in the original that caused epileptic issues which were fixed in the American version.
You can tell if a show is acquired from America; it would be dubbed in English. If it were a direct buy from Japan it would be in the original language. I wanted to test airing a show in the original language and put subtitles but it didn't work for kids. Even in focus groups, they didn't respond very well, but they prefer it more in a language they can listen to and understand.
Did you buy a Japanese show and then later dub it into BM? Were the dubs done in-house?
Yes, it was a pretty common practice. Sometimes the distributor would sell a show to us, the deal was that they would dub it. Oftentimes, the same distributor would dub some other shows as well. When they go to a dubbing studio, you'd find the same voice talents working on multiple shows.
The distributors would usually dub the show before or after the sale, they weren't just selling in Malaysia, they were also selling it in other countries around the regions.
At the time, we didn't have the facilities to do any dubbing in-house, so for that pipeline we've had to outsource and go to third-party studios. Our in-house dubs are usually just for promos, voice-overs and stuff. We weren't huge, back then. Scheduling for the recording booth was a struggle because you'd be fighting with other managers for a time slot!
The kids who watched the shows back then would be in the 30s now. Now that this new info has come to light, it's like we have found the mother of all the otaku in Malaysia! How do you take to this new title?
Hahaha, that's crazy man! No, I can't take the credit for that! There was an entire team of people behind it. I'm just glad I was there for two whole years and found things that resonated with me as well. When I find something I have to promote, I have to spend 5-6 months to connect and dive in so I can connect the show with my audience. I'm just thankful that whatever small thing I did back in the day has rippled into such huge effects.
Are there any of the shows that were very much personal choices for you?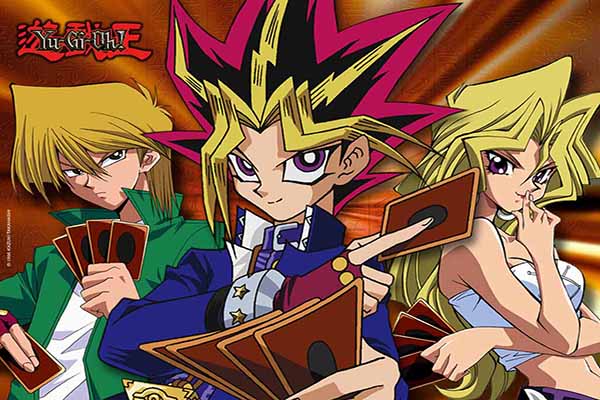 I really hunted down Pokémon. There was also Yu-Gi-Oh, and Rurouni Kenshin as well. I had to be really careful about those choices because while I personally enjoyed it as an adult, the audiences are kids. So I have to take that into account.
Did Digimon come before or after the toy sales? I think the TV show really drove up the sales of the toys, didn't it?
The toys came first, so when the cartoons came out we had to be prepared to fight for them. It was really crazy, man. What really kept me watching anime was Rurouni Kenshin. Especially because every week I had to give Sarimah talking points, so I had to really sit down and watch every single one. It was that show that got me excited every week, it gave me a reason to sit down and watch the whole series in one go.
Eventually, I got promoted to handle primetime so I had to watch a lot of FRIENDS and Ally McBeal. I got to binge all these TV shows ahead of the crowd. I'd bring home a lot of tapes to watch all these shows to cut promos and find specific episodes to hype. I have to package it with timestamps and all for the production team to cut footage and make the edits.
The programming block used to be called Kids@NTV7 before it was rebranded to Kids@7, right?
Yeah, for about a year and a half I was there I decided to rebrand and refresh it. My best friend at the company was a graphic designer so we campaigned to see if Shazalli Ramly (the then-CEO at ntv7) will allow us to rebrand it.
We managed to get it approved, changed the logo, the visuals and everything. We made a lot of t-shirts and merch to give out too. Sometimes we'd get sponsors who would have merchandise to give out in the streets, we would "tumpang" (hijack) and give out our merch as well.
How has the experience creatively informed you so far?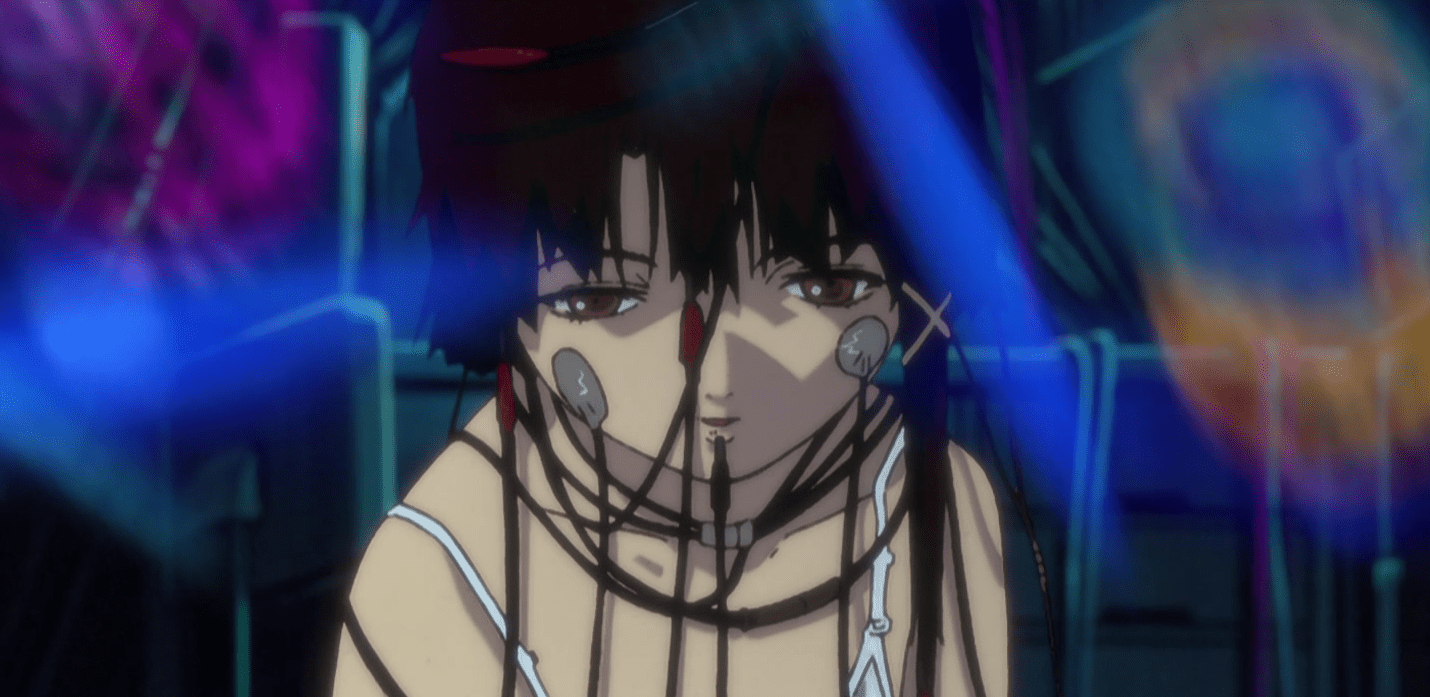 Now I'm working on a sci-fi short film so I get to put a lot of the anime tropes, visuals, philosophy, and ideologies into my work that came later. Serial Experiments Lain, for instance; I love that show but I couldn't show that to kids (laughs).
I've even had friends point out that Inception had sequences that were shot-for-shot inspired by anime (Paprika), the Matrix styling was inspired by Ghost in the Shell. One of the short films I'm currently working on has imagery from Lain that has been burned into my skull. The one with all the glowing monitors and tubes and everything. Anime as a genre has so much imagery that's so different from other art forms out there.
I would have fully invested in every job I have done. There's no point in doing something that you don't utterly love and wake up to jump to do. That has been my barometer in how long I should stay in a particular place.
Well, thank you again for your work and it's been a real pleasure speaking with you.
I felt like such a strange person after those years at NTV7 because suddenly I couldn't talk about any of these things. I haven't spoken about this in ages and suddenly it's all relevant again.
But now you've all found me and I found you, and it's just crazy. Thank you so much for reaching out!