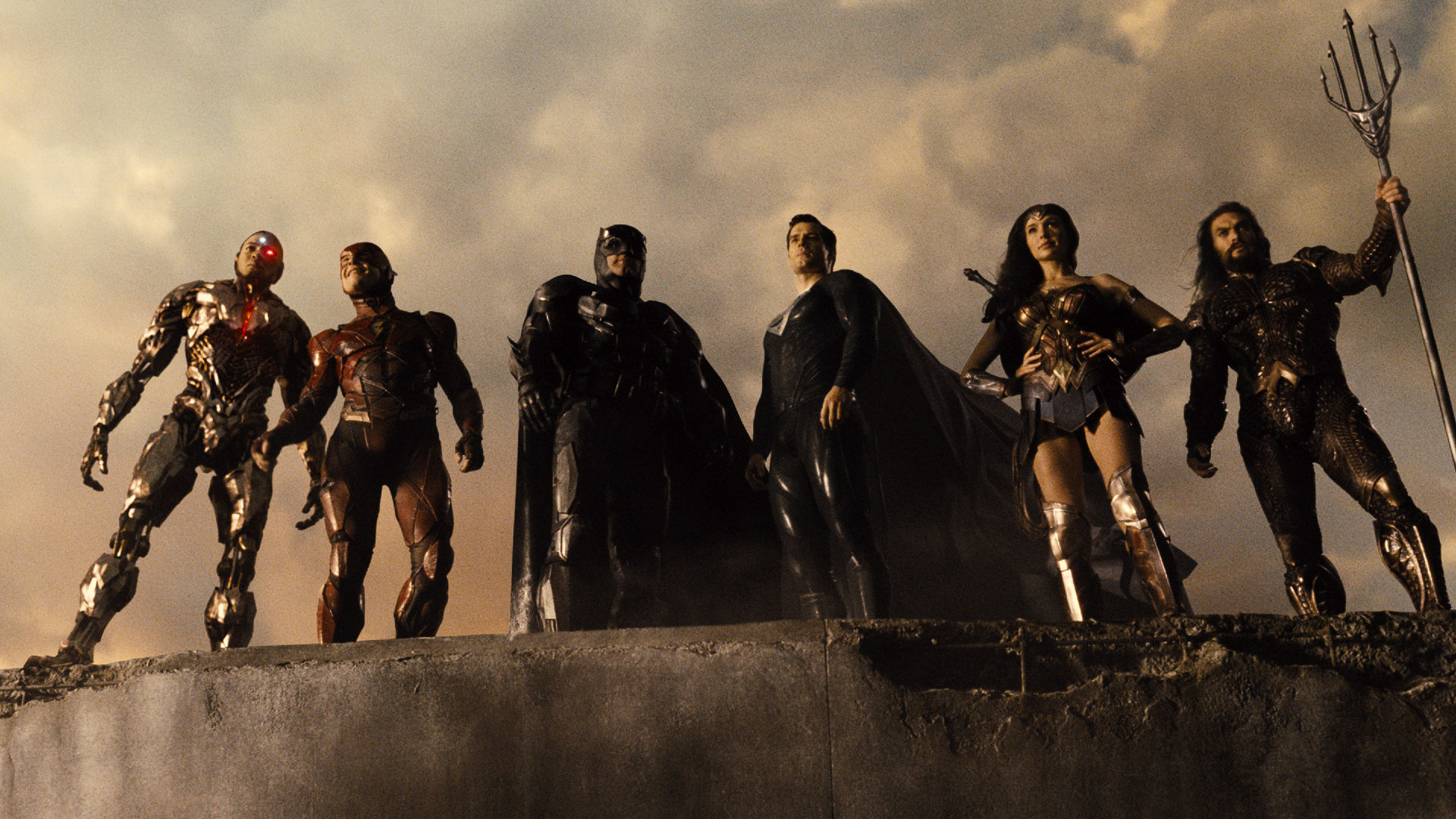 by in
The wait is almost over. For Zack Snyder and those in the Snyder Cut movement, it's been a long four years since Joss Whedon's cut of the Justice League launched back in 2017. Now, Zack Snyder's Justice League (or Justice League Snyder Cut) has finally arrived, and that alone should already be considered an achievement.
This is perhaps the first time in cinematic Hollywood history that a major movie is being re-released with the intention of following the director's original vision. How does it hold up to the gargantuan expectations of fans and naysayers alike?
Let me start by saying this; Zack Snyder's Justice League should have been the movie that premiered in 2017, not the abomination that was the Justice League.
Better Than Josstice League
First things first, Zack Snyder's Justice League is four hours and two minutes long. How much difference could two extra hours make? A ton. This feels like a totally different movie. Joss Whedon's Justice League was full of cringeworthy moments as it attempted but ultimately and miserably failed at emulating the tone of a conventional Marvel Cinematic Universe movie. Remember that cringy opening scene with Superman speaking to a bunch of kids who were recording him with their phone? That's gone.
The opening of Zack Snyder's Justice League immediately segues from the ending of 2016's Batman V Superman Dawn Of Justice by showing viewers the reactions of everyone else in the world at the moment of Superman's death at the hands of Doomsday. It then doesn't waste any time and goes directly to Batman trying to recruit the future members of the Justice League.
The first half of Zack Snyder's Justice League is mostly scenes you've already seen in 2017's Justice League, but with additional scenes sprinkled throughout. We're introduced to a new character who was cut out of Joss Whedon's version (Zheng Kai's Ryan Choi AKA the man who would one day be the Atom), we actually see how Wonder Woman learns about the incoming threat of Darkseid, and we get to finally meet Kiersey Clemons' Iris West.
Remember that flashback scene of the distant past when the forces of Darkseid and Apokolips first invaded Earth? We receive an extended version of that in Zack Snyder's Justice League that's much more awesome and makes much more sense. In fact, the entire movie features additional scenes and details that add more context and dimension, which is the biggest improvement of this movie compared to the 2017 version.
My worst gripe with Joss Whedon's Justice League was that it felt incoherent and choppy, with messy pacing and a rushed ending that hurt the movie (I pointed this out in my review back then). In Zack Snyder's Justice League, everything just flows better and more naturally.
Despite being four hours long, it's hard for me to think of any scene that's really pointless or meaningless, which is definitely a pleasant surprise and impressive considering the length of the movie.
Zack Snyder's Justice League is also better than Batman V Superman Dawn Of Justice. While the overall tone is still dark and melancholy, a distinct feeling of hope permeates the movie more clearly. It's not grim and serious all the time; there are still lighter moments of levity and emotional performances. The result is a more balanced, emotional and powerful movie, with cinematic cinematography to match it. If there's one thing Zack Snyder excels at, it's to make a movie that looks cinematic as heck.
The music and soundtrack are more pronounced. Junkie XL comes with a brand new original soundtrack for Zack Snyder's Justice League and he brought his A-game (he was replaced by Danny Elfman in Joss Whedon's Justice League). It does a lot of the heavy lifting to elevate the epicness of the movie and adding much-needed gravitas. The 2017 version was sorely lacking in this department.
One grievance that I do have with Zack Snyder's Justice League is that it doesn't have to be R-rated at all. Sure, it's gory with a lot of blood, as well as features a few decapitations and impalements, but there's nothing really gratuitous about the violence. I also noticed a few F-bombs in the movie, but that's it.
It's Cyborg's Time To Shine
After watching Zack Snyder's Justice League, I truly feel like Ray Fisher's Victor Stone AKA Cyborg received the short end of the stick by Joss Whedon in the 2017 version. In the 2017 movie, he's pretty much relegated to the sidelines and never really got to do much. No wonder he's mad as hell at Whedon. I would too, considering how big Cyborg's role was originally supposed to be according to Zack Snyder's original version.
A lot of the additional two hours is spent fleshing out Victor Stone's story and origin, as well as exploring his estranged relationship with his scientist father, Silas Stone. We even get to witness training montages of how he learns to use his abilities, making it clearer to viewers how he's not just DC Comics' Iron Man or anything.
He's a much more complex character in Zack Snyder's Justice League, and he's here to do more than just shout booyah.
This time around, Cyborg is actually integral to the movie's plot and his relationship with his father forms the emotional crux of the movie. Now I understand why Zack Snyder referred to Ray Fisher's Victor Stone as the "heart" of the movie. Cyborg was never anyone's favourite character in the 2017 version, but that might change with this version of the character.
The Last Hour Makes It A Completely New Movie
The first three hours of Zack Snyder's Justice League arguably follows similar beats to the 2017 Joss Whedon version, but the last hour of the four-hour makes it all completely worth it. I won't spoil the final one hour of the movie, but trust me when I say that it's where the promised new experience lies in wait.
It feels appropriately climactic and the stakes feel much higher, as the roles of each hero are better defined; not to mention that Superman's highly-anticipated arrival is much more well done compared to the underwhelming and disappointing 2017 version. Yes, Zack Snyder's Justice League has a totally different ending and it's one that will satisfy fans.
The final hour of Zack Snyder's Justice League completely blows the 2017 version out of the water and it's rightfully an epic wonder to behold. I had goosebumps throughout the entire climax scene and it pumped me up in a way I haven't felt since watching the climax of Avengers Endgame in 2019.
Instead of the abrupt ending montage of the 2017 movie, we also get an emotional half-hour-long epilogue that's basically a half-hour long post-credits scene that would have meant huge ramifications for the DCEU moving forward. Unfortunately, for now, we're left wondering what could have happened, and let me tell you, what could have happened would have probably been glorious.
All in all, comic book fans will have a lot to love about Zack Snyder's Justice League. Besides the inclusion of Ryan Choi AKA future Atom, fans can look forward to a terrifying Darkseid (Ray Porter) and DeSaad (Peter Guinness). Even Steppenwolf looks more menacing and convincing with his new redesign; he also has different motivations. All I have to say about Jared Leto's Joker is that he's pretty much still awkward and lacks any charisma in the role, which is disappointing but not fully unexpected.
Oh, and about that much-talked-about cameo, it's not a surprise at all, especially if you've been keeping up with updates on the movie since it was announced. However, it's still very much a fan-pleasing cameo that will bring a smile to the face of any fan watching the live-action feature film debut of this beloved character from the comics.
A More Hopeful Movie Than Batman V Superman
I have just one last thing to say to Warner Bros.: please give Zack Snyder another chance.
FINAL SCORE: 80/100
We received an early access screener of Zack Snyder's Justice League courtesy of Warner Bros. It is slated to premiere on HBO Max (and HBO GO in Malaysia) on 18 March 2021.