Marvel's What If…? animated series now has a release date and a slew of episodes slated for its Disney+ Hotstar run this August. So far, we know that the show will touch on Peggy Carter's Captain Britain stint and T'Challa being a Guardian of the Galaxy.
We don't know what the rest of the episodes will be like, but we'd like to throw in the What If…? stories we want to watch in this current run and future seasons of the series.
So here's a list of what we would love to see in Marvel's What If…?. Just one rule for this feature: we can only touch on established MCU storylines & characters. Basically, no X-Men, no Fantastic Four, and so forth.
Marvel Zombies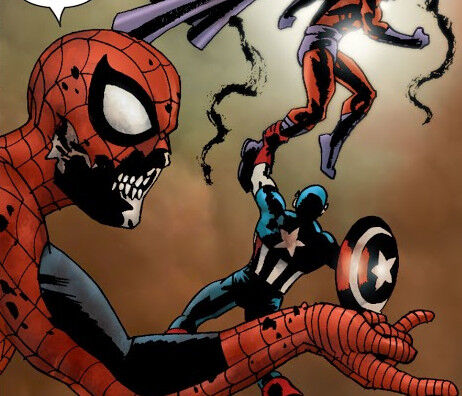 This one's a no-brainer, but it'll be great to see a fleshed-out MCU version of the Avengers coping with zombieism. The original comic book storyline tells a story of the Avengers and the world's superheroes turning into zombies and consuming all of Earth's human life. Basically, they're without food and need to find a way on how to survive.
In the MCU version, the zombie Avengers can trick aliens and lifeforms outside of Earth to come on by so that they can capture them as an alternate food source. Since the zombies still retain their intelligence, zombie Bruce Banner, Tony Stark, and Peter Parker can wrap their heads together to create the ultimate device to ping interplanetary folks to pop by Earth. This can serve as an excuse for the Guardians of the Galaxy to fight off a superpowered zombie army in a pretty grisly What If…? episode.
Also, just seeing Tom Holland's Spider-Man break down and cry about how he ate his loved ones to survive his disease is probably going to be a scene-stealer that fans will enjoy.
Bucky Becomes Captain America
What if the roles had been reversed? After Steve Rogers gets the serum, he somehow gets kidnapped by Hydra. Who can be the next Captain America? Bucky Barnes.
Bucky can still lose his arm during the Hydra scuffle, but now has Howard Stark outfit him with a metal arm and a vibranium shield with none of the Hydra brainwash nonsense. Meanwhile, Bucky will have to contend with Steve Rogers, super soldier-powered Agent of Hydra. With the current MCU context, it'll be great to see Bucky's side of things and how he copes with being America's icon.
Since this version of Captain America will not be frozen in time, we can have the entire episode chronicle Bucky's escapades post-World War 2.
Hulk VS The World
Remember The Maestro? He's the evil version of The Hulk in an alternate dimension where almost all its heroes are wiped out from nuclear winter. Imagine if the MCU Avengers and Guardians of the Galaxy had to fight an evil Hulk who retains Bruce's intelligence but ditches the moral compass?
Suddenly the Avengers has a legitimate threat since the evil Hulk knows how his ex-pals fight. This Hulk can also build his own lab and gamma weapons, not to mention experiment with living creatures to create his own gamma-powered army. And the kicker? This Hulk actually wins against every Avengers encounter, builds his own country, and invades anything in his path because "he feels like it". This version of the Hulk takes the "Hulk strongest there is" motto to an extreme and evil degree.
Earth's last hope? A team-up between Thor and Thunderbolt Ross, who ends up becoming the Red Hulk by getting the government to replicate the gamma-infusing incident on him. Oh, and maybe Red She-Hulk tossed in for good measure.
Joe Fixit
After Thanos did the snap, the current Avengers are at a loss at what to do in the movie's 5 long years. But instead of The Hulk turning into his ultimate form in Avengers Endgame, what if things turned out different?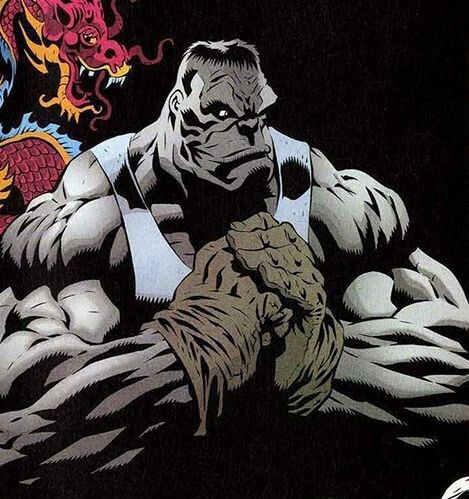 Bruce Banner tries to upgrade his current Hulk status in a new gamma experiment, but instead, he turns grey and has a morally ambiguous outlook in life. He ditches science and ends up becoming a Las Vegas enforcer called Joe Fixit. While strong, this Hulk relies on cunning and manipulation to get ahead in life. Instead of doing the greater good, he just rules over Las Vegas; it'll be interesting to see the lavish lifestyle Hulk experiences on Earth during the 5 years in between the two last Avengers films.
Some of us would love to hear actor Mark Ruffalo channel a mob boss while in his grey Hulk persona. Have grey Hulk fight gang wars against MCU's Kingpin, The Vulture, Mandarin, and others for a fun What If…? episode.
Iron Man, Emperor of Earth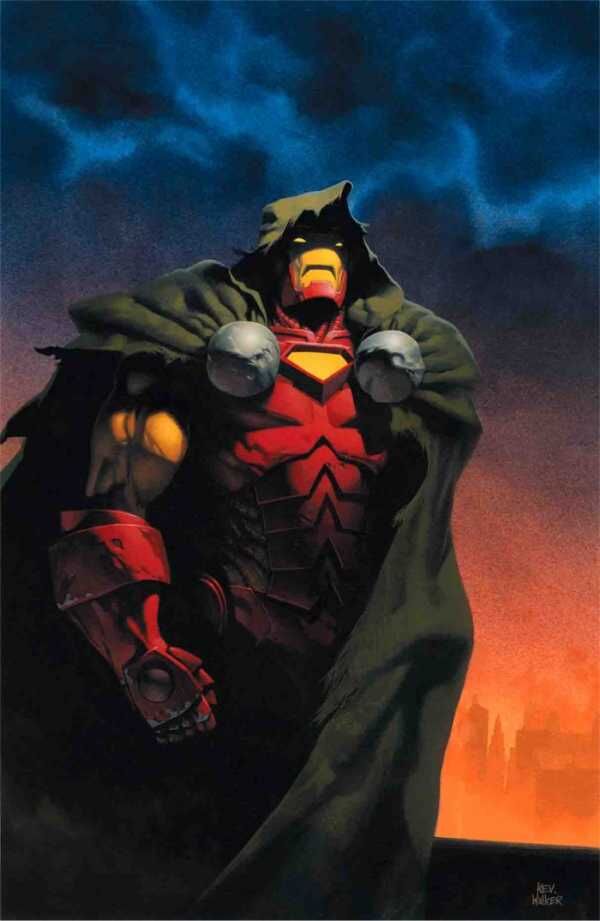 This was a Marvel's Exile's story that cropped up during writer Judd Winick's run. Just imagine if MCU's Tony Stark survives the Infinity War and Steve Rogers left the current timeline.
He may have developed a god complex; worst than the one he had. After using his tech to help restore the planet post-blip, Tony Stark ends up manipulating everyone around him to give him total reign over the United States of America, and then eventually Earth. Imagine a Doctor Doom-like villain but with an attitude. Tony Stark can just create a gazillion automated Iron Man suits and armor as his personal army, loaning his services out to the highest bidders for profit in secret.
With James Rhodes, Happy Hogan, and Pepper Potts somehow being his only allies against the Avengers and every other superhero in the MCU, it'll be interesting to see how former friends survive a nation ruled by Iron Men.
This may be a What If…? storyline where Doctor Strange can finally fight against Tony Stark for real, as a means to capitalize the antagonism between the two in the Avengers films. Science vs magic equals an epic confrontation to bookend the episode.
An Actual Age of Ultron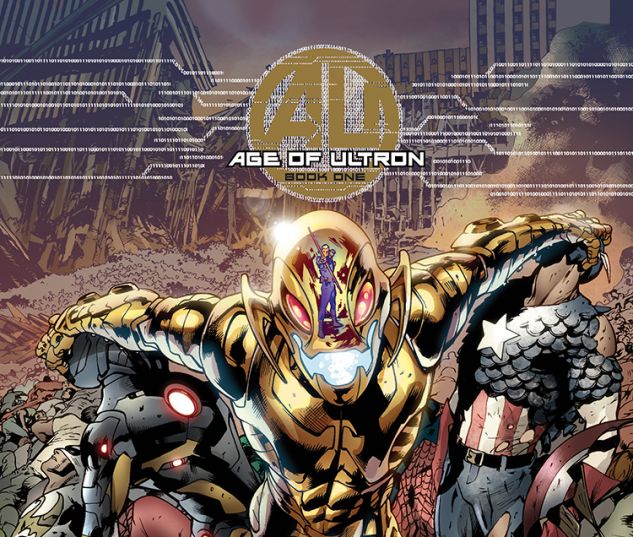 The Avengers movie Age of Ultron was kinda lacking because Ultron wasn't quite the badass villain he sought out to be. Marvel's What If…? can rectify that, making Ultron a world-domineering threat as he gains control of the internet, all of the world's defenses, and just kill off all of humanity.
Imagine if in the final moments of the second Avengers movie, Ultron won. He has Scarlet Witch and Quicksilver under his control, now augmented with his tech. He also has Vision mind-wiped and serves as a template for his enforcers. And this Ultron can create his own wife Jocasta, probably modelled after Tony Stark's soon-to-be wife.
Well, almost. The Avengers and a number of superheroes and villains have teamed up to form a resistance to deal with Ultron. Of course, he's intelligent enough to build his own version of the Avengers, but in robot form. Add in the menacing voice of James Spader reprising Ultron, and you have a What If…? episode that is essentially MCU's Terminator.
Know of any wacky What If…? ideas we can add to this feature? Let us know on the comments or on our social media pages.