Whether it's Happy Pride Month or #tetapbangga, this month of June is the summer of LGBT pride. To celebrate this gay occasion, let's list down our favourite personality-driven gay, lesbian, bisexual, and transgender characters in video game history.
Tracer (Overwatch)
Openly lesbian, this British heroine is a champion and paragon to all heroes in the Overwatch group.
Kanji (Persona 4)
Kanji is gay, is an expert in knitting and stitching, and can kick your ass using a steel chair if you so much as piss him off. He also has a heart of gold as proven time and again being in the "Scooby gang" in Yuu Narukami's investigation group. Plus, the main quest involving him coming out of the closet and his Social Link stuff where he comes to terms with his feelings (with major support from his pals) is definitely relatable for many folks.
Sylvando (Dragon Quest XI)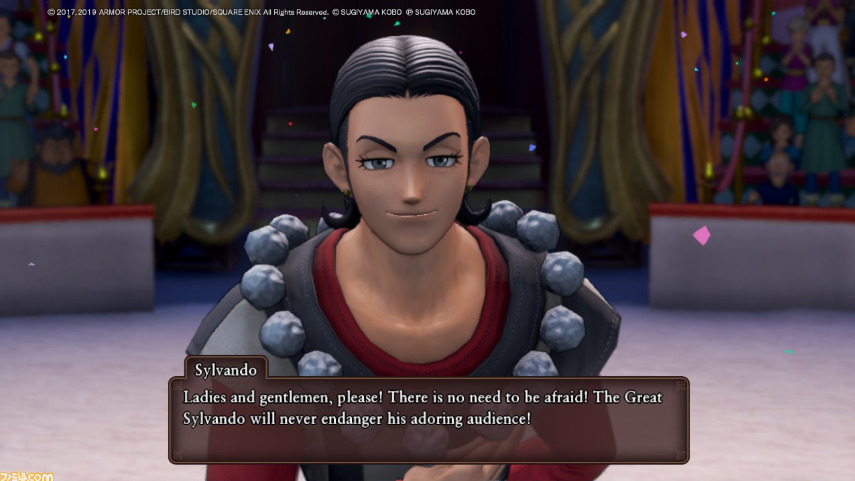 While seeming stereotypical at first glance, Sylvando is a pretty complex gay character in the RPG epic Dragon Quest XI. Even with some jokey tropes attached to him, he's actually quite a heroic swordsman who gets stuff done. He's also got quite a backstory where he acts as flamboyant and showey as possible to mask his hidden royal lineage that's uncovered throughout the course of the game's plot.
Ellie (The Last of Us, The Last of Us Part 2)
Say what you will about TLOU2's controversial storyline, but Ellie is a complex yet loveable gay lead character. Despite having revenge on her mind, she really is dedicated to her girlfriend Dina, loves dinosaurs and guitars, and has a tender side. You know, when all the killing of mushroom-powered zombies and crazed people aren't in the way.
Chloe, Max (Life Is Strange)
The stars of the Dontnod adventure game are pretty charming before and even when both queers got together through the course of the supernatural story. The two of them also help shape a new generation of gamers, Tumblr users (before the site shut down), and Twitter fan artists.
Dorian Pavus (Dragon Age: Inquisition)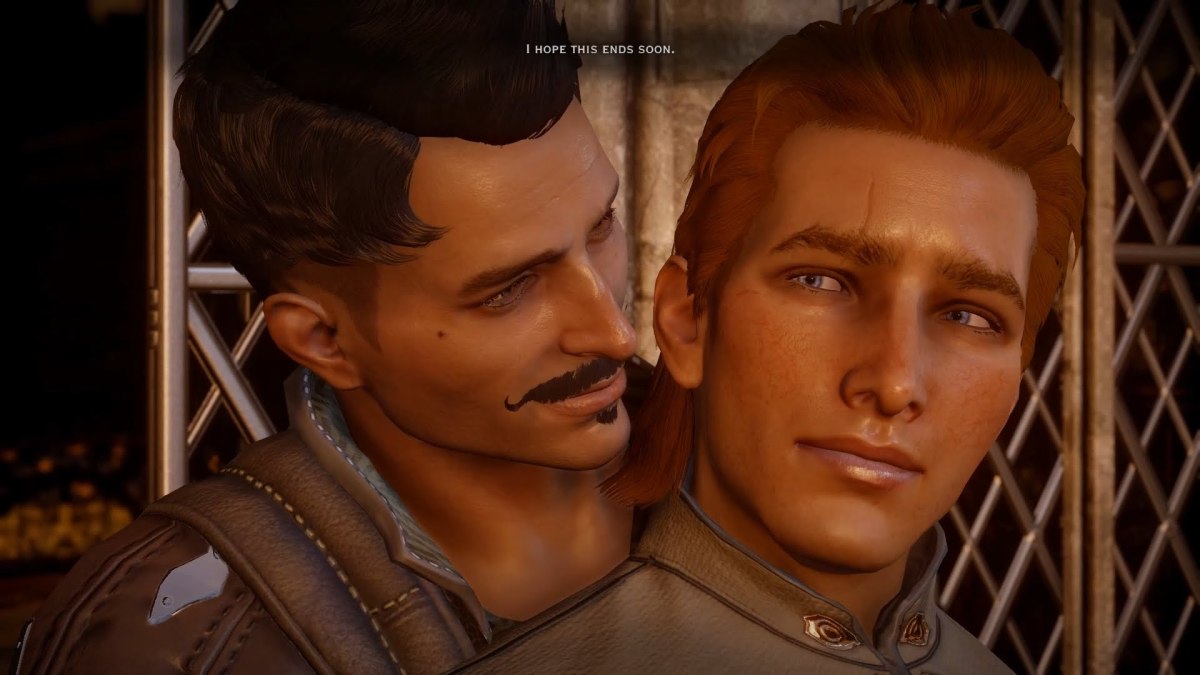 This romance option for the male Inquisitor is handy with a wand, being an expert spellcaster of course. He's also handy with his wit and charm; if you need a bit more class in your party, he's a good member for your party.
Arcade Gannon, Veronica (Fallout: New Vegas)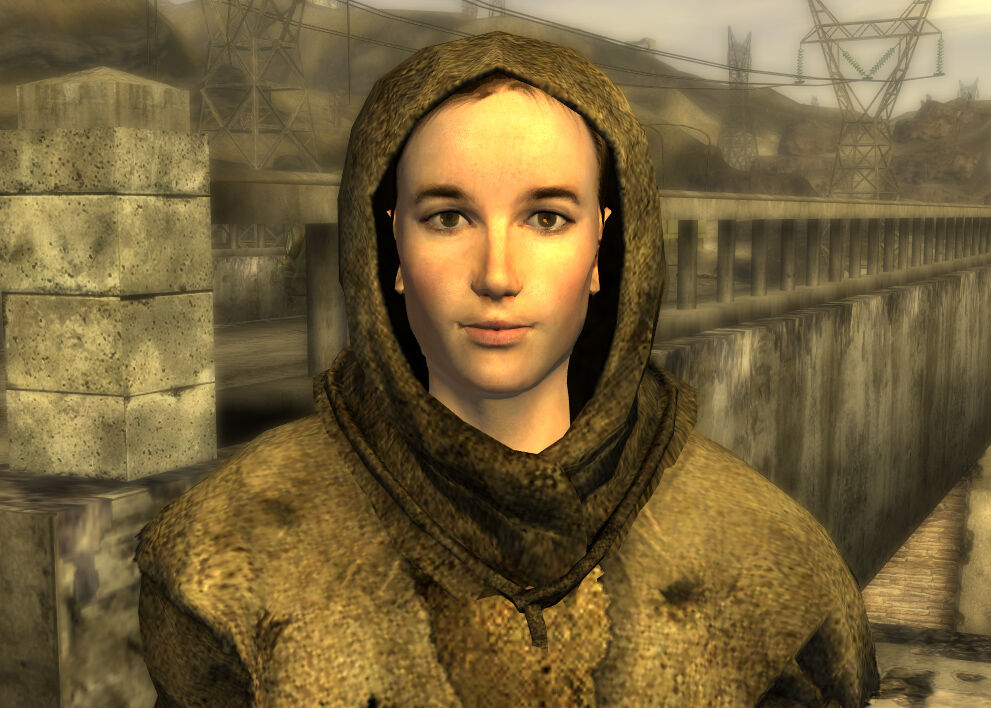 The most entertaining & insightful companions in Fallout: New Vegas, voiced by Zachary Levy and Felicia Day respectively, just happen to be gay. Who knew?
Gibraltar, Valkyrie, Bloodhound (Apex Legends)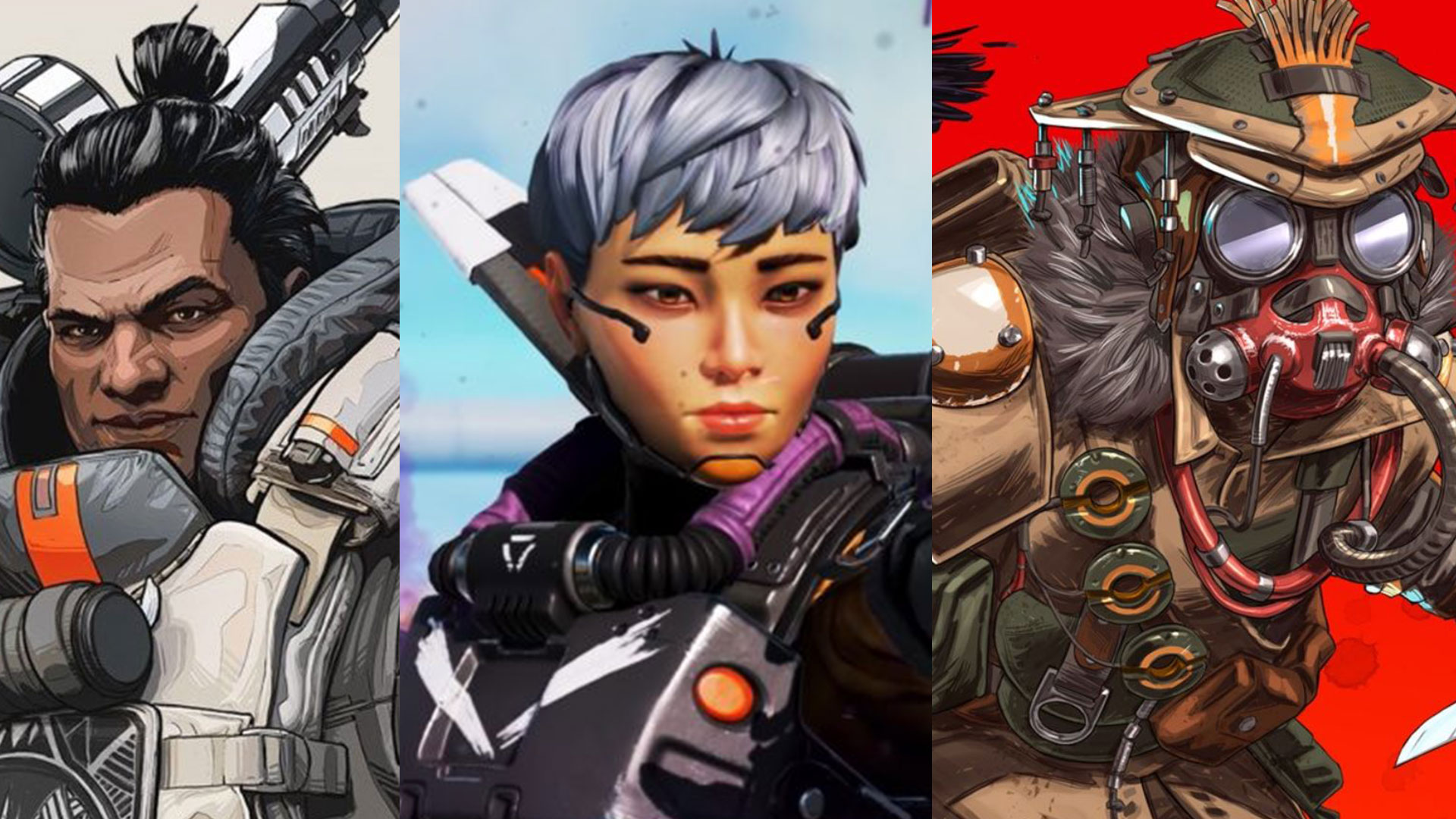 Respawn's battle royale game boasts a good number of gay and non-binary characters. The best part? The game treats it like it's no big deal.
Judy Alvarez, Kerry Eurodyne (Cyberpunk 2077)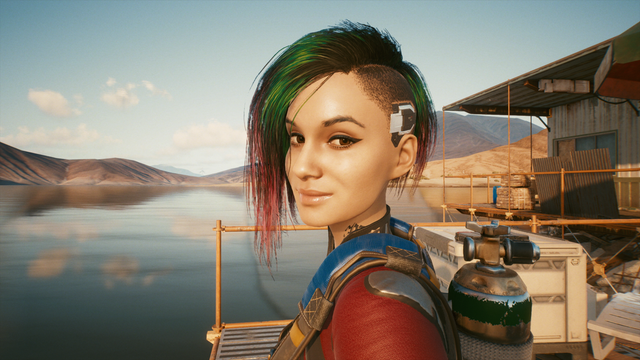 Even in the artificial and effed-up world of Cyberpunk 2077, same-sex romance is in the murky air of Night City, be it with braindance technician Judy or ageing rocker Kerry. Each of them has their own demons to conquer and it's up to female V and male V respectively to sort it out.
If anything, Cyberpunk 2077 did not mess up their respective stories and plot threads. Wish we could say the same for the game's stability though.
Hijiyama & Okino (13 Sentinels)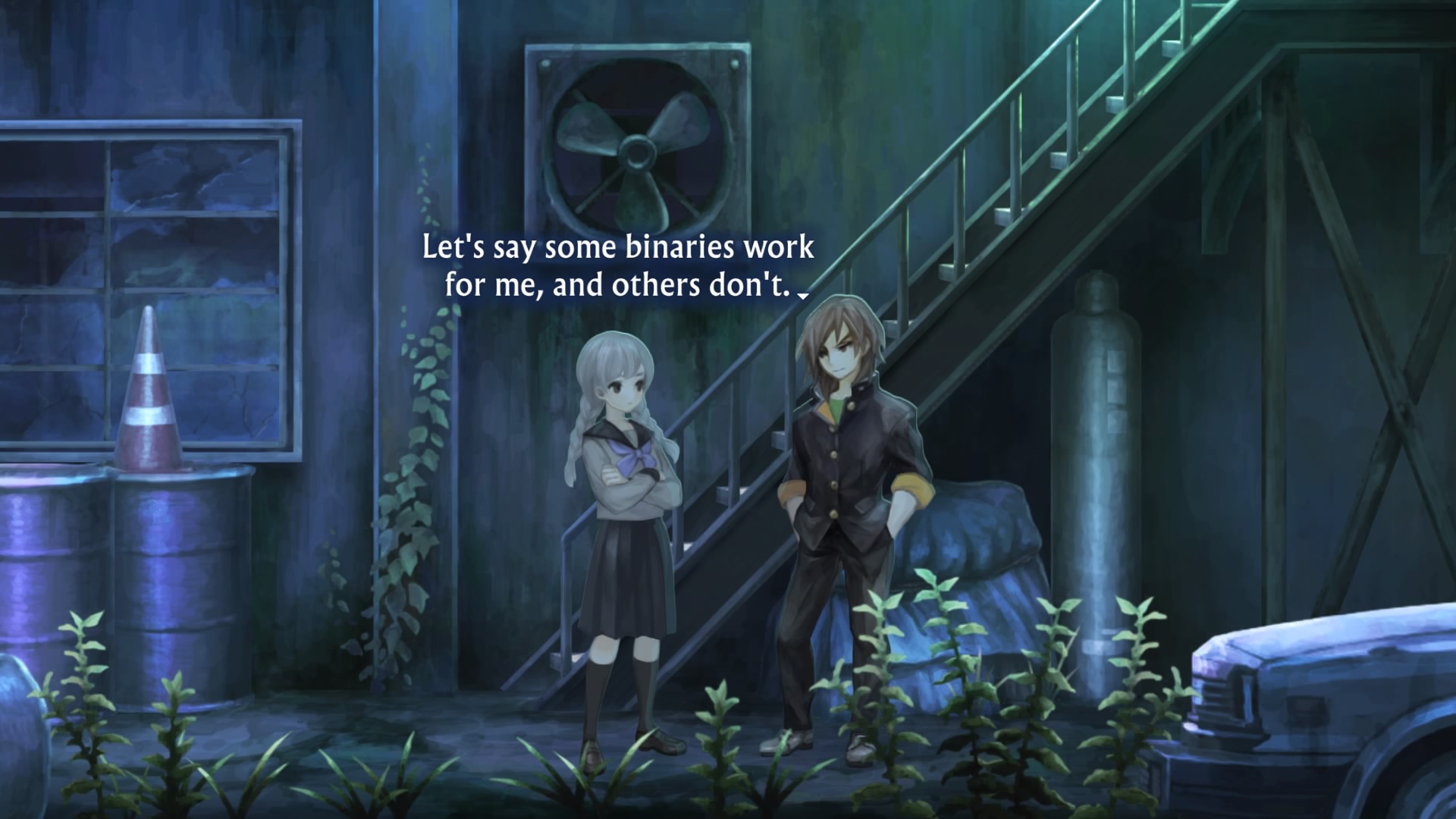 If you need a great example of a same-sex power couple in one of video gaming's greatest visual novel-slash-RTS wombo combo, look no further than old-fashioned yakisoba-loving tough-guy Takatoshi Hijiyama and cross-dressing smarty-pants pretty boy Tsukasa Okino. Without spoiling the game, every scene involving the two is just straight-up adorable and the narrative here is treated with a lot of dignity.
Also, for the love of God, please buy this game. It's on discount right now. 
The Entire Music-Playing Cast Of Bang Dream! Girls Band Party (?)
This one's kinda up in the air. Many innocent-minded folks can see the all-girl cast of this game as just high-school teenagers just living the rock band dream while being incredibly chummy and friendly with their respective favourite friends, like Kasumi and Arisa, or Yukina and Lisa, or Ran and Moca, or Ako and Rinko.
But when you start delving deeper into the game's pro-LGBT fandom, the amount of shipping involved, and publisher Bushiroad's official stance on including males in the show, and you start to see the show's more progressive approach and appeal. Maybe; we're not sure. But whatever the answer is, the game is fun and the cast are awesome and fleshed out, even for an F2P mobile game.
Know of any other LGBT characters in video games? Let us know on the comments, our social media pages, and on YouTube.