Update (10 June 2021): Added the game's release dates. And video.

Earlier this month, we talked about an upcoming school RPG called Monark that's made by the folks behind the Shin Megami Tensei series. The official reveal is 11am tomorrow, 10th June, but Famitsu has the early scoop on what it's really about.
Here's what we know: the game's developer is called Lancarse (of Gundam EXTREME VS. Maxi Boost On fame) while its publisher is FuRyu. The game's story is about the True Student Council, which is established to solve abnormal situations in school. The game's main character ends up being the deputy head of the council, who gets to choose a buddy from four characters to "defy the unreasonable".
The title will feature multiple endings, with different routes for each of the four buddy characters. To make multiple playthroughs easier and less repetitive, you can choose to skip shared routes and advance through different buddy routes. Narrative-wise, the game will have stories for the school's 100+ students and about 40 songs.
Monark's combat system will be command-based and include a Shin Megami Tensei-like free move turn system. You have access to a resource called Madness; if you increase it, you can pull off more powerful skills, but if you do it too much, you can go berserk and attack both friends and foes alike. And just like in SMT, you can recruit demons as your underlings.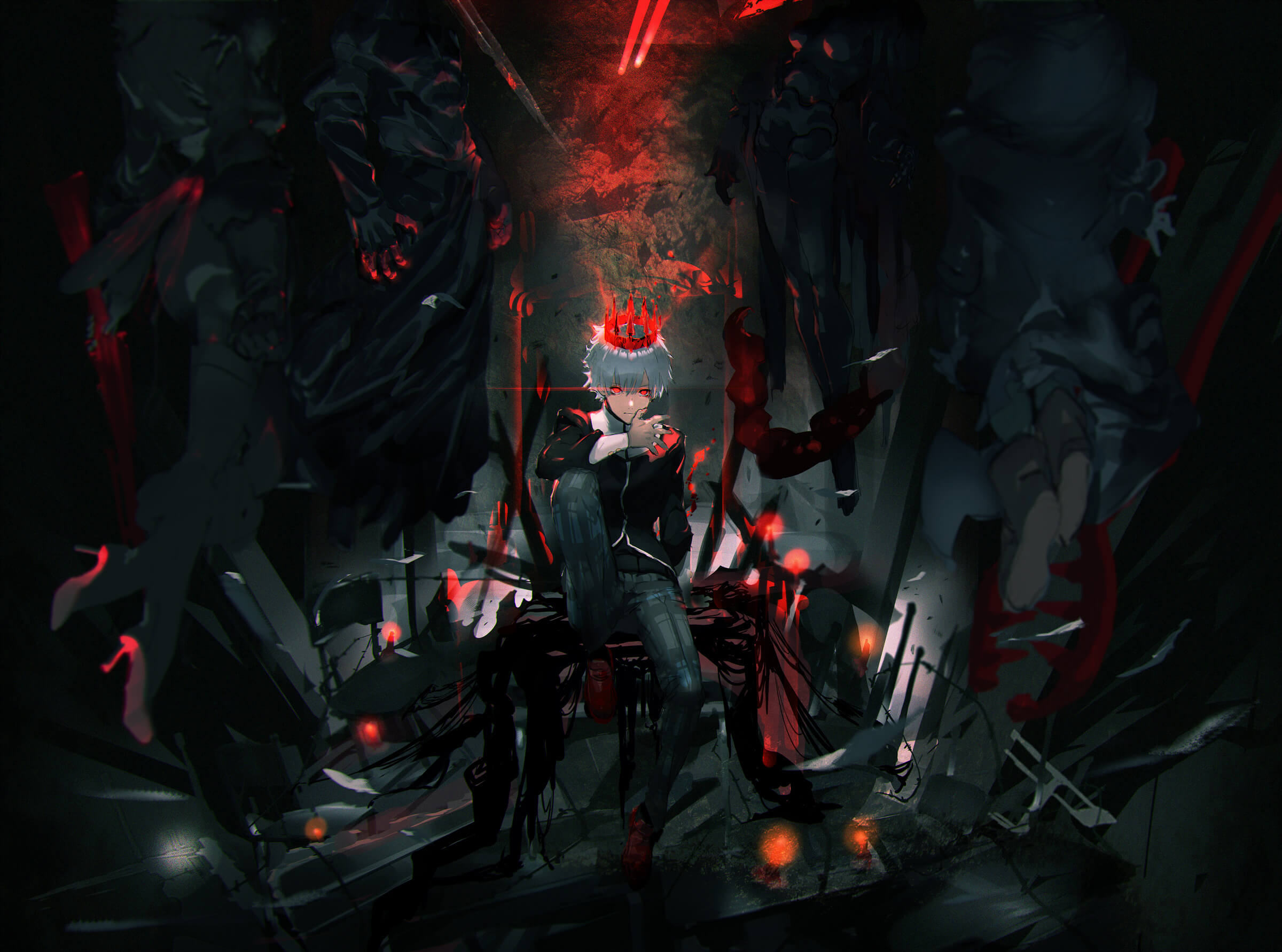 Monark also has an EGO system, where a player's desire levels are divided into the seven sins: pride, wrath, envy, lust, gluttony, and sloth. These changes and values go up and down depending on the choices you make and also affect what demons you can recruit.
This entire game sounds like a 2021 version of an old spin-off called Shin Megami Tensei IF, which in turn inspired the Persona series. Funny enough, the key developers have mentioned that title as the source of Monark's inspiration (via Gematsu).
"We got excited talking about Shin Megami Tensei IF, and how nowadays there are no games like it, so we constructed the prototype for Monark with consideration for the world view and atmosphere we thought important to preserve in a school RPG project.

I can't thank [the creators who joined the project sensing mine and Hoashino's enthusiasm] enough. The chemistry with the other creators was there and we were able to develop the game with the idea team."
More information will be revealed later in the game's debut trailer on 10th June, 11am.
Monark will be out for Nintendo Switch and PS4/PS5 this 14th October for Japan. The English versions will be out in early 2022 for the aforementioned platforms and PC; it will feature English and Japanese voiceovers.
[Update]: We have scans of the upcoming issue (via Persona Central) showing off the game's art style.