If there's one constant in the world, it's the fact that people will go head over heels over a pretty face, even if it's virtual. The Hololive and VTuber phenomenon is proof of that. Also, if you have ideas of giving your hardware and phone voice assistant a bit of T&A, odds are you'll create a few cults of worship for said avatar.
Samsung tasked a company to create a waifu avatar for its Bixby voice assistant. The result is Sam:
Who did Samsung hire to create this avatar? A visual production firm called Lightfarm. Thanks to a partnership with Cheil Agency (a marketing arm under Samsung), they were commissioned to craft this "Samsung Virtual Assistant" who looks like a female NPC straight out of a Korean modern-day mobile RPG. Or a China 3D animated feature trying to mimic Pixar. The page is now deleted.
The kicker? She's been around on Lightfarm's website until the art was deleted recently. So far she hasn't been used for any of Samsung's marketing campaigns. Check out the rest of the photos below: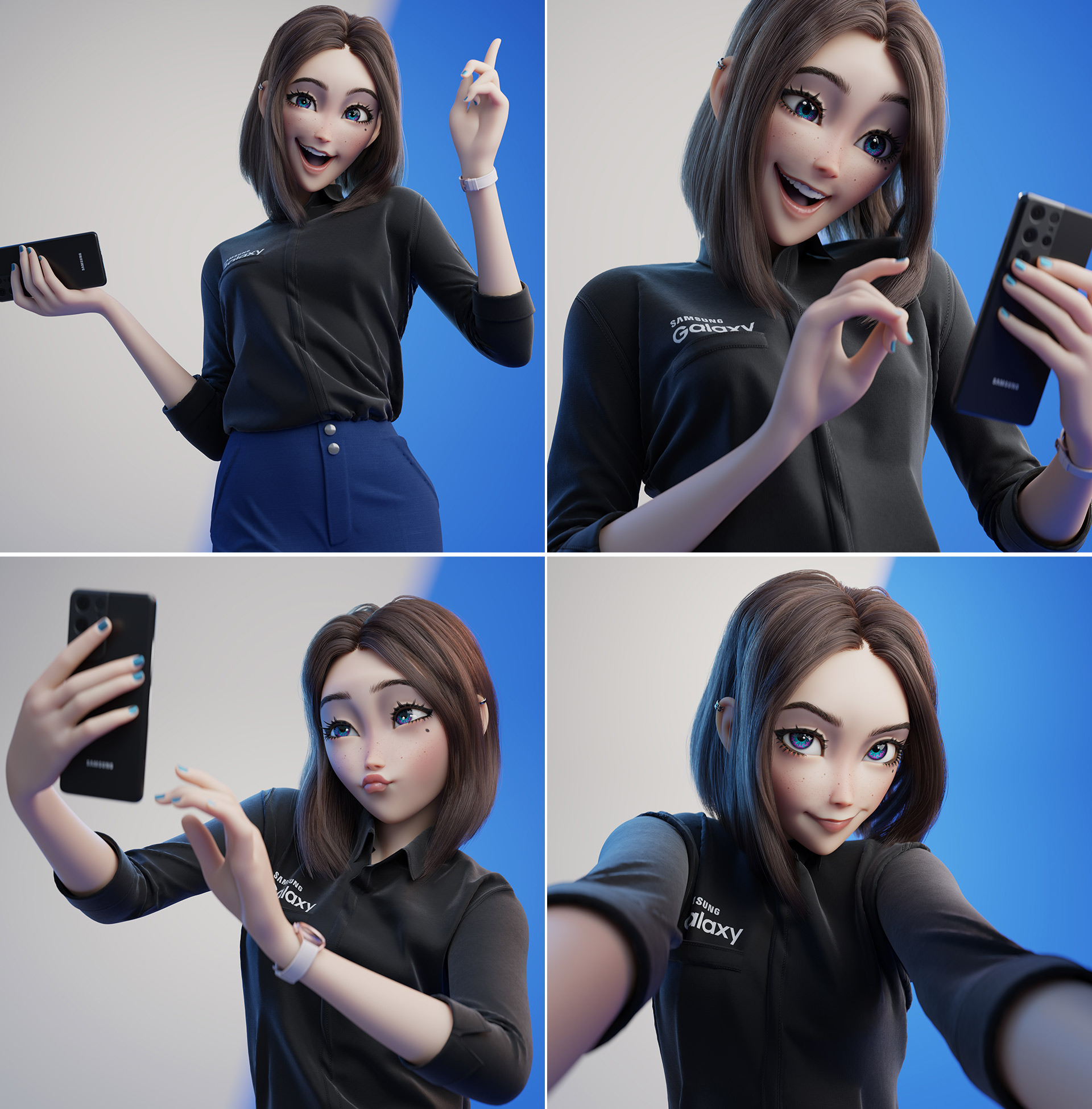 Despite her generic look, the internet has taken a liking to her, from TikTok stuff to NSFW pieces. Looks like she may be the next "it girl" ala Lady Dimitrescu.
Don't know if this has been posted yet but fuck it. Source: TheFarElo from SamsungGirlr34
Too bad she isn't official, since Sam is unused art assets that haven't seen the light of day. Still, with enough fanfare, Samsung might want to reconsider free publicity from thirsty people, right?