The fifth episode of Marvel's Loki is available now on Disney+ Hotstar Malaysia. I'll be discussing heavy spoilers from Loki Episode 5 so if you haven't seen it or want to avoid spoilers, now's your chance to stop reading.
For previous breakdowns of Loki episodes, check out Episode 1 here, Episode 2 here, Episode 3 here and Episode 4 here.
Also, if you haven't, you can check out my previous breakdown and easter egg articles for WandaVision Episode 1 and 2, Episode 3, Episode 4, Episode 5, Episode 6, Episode 7, Episode 8 and Episode 9.
For The Falcon And The Winter Soldier, you can check out my previous breakdowns here at Episode 1, Episode 2 and Episode 3, Episode 4, Episode 5 and Episode 6.
If you want a non-spoiler guide to Loki, you can head on over here.
The Place Where All The Variant Lokis Are Is Called The Void And It's Guarded By Alioth
ALIOTH IS IMPORTANT!!!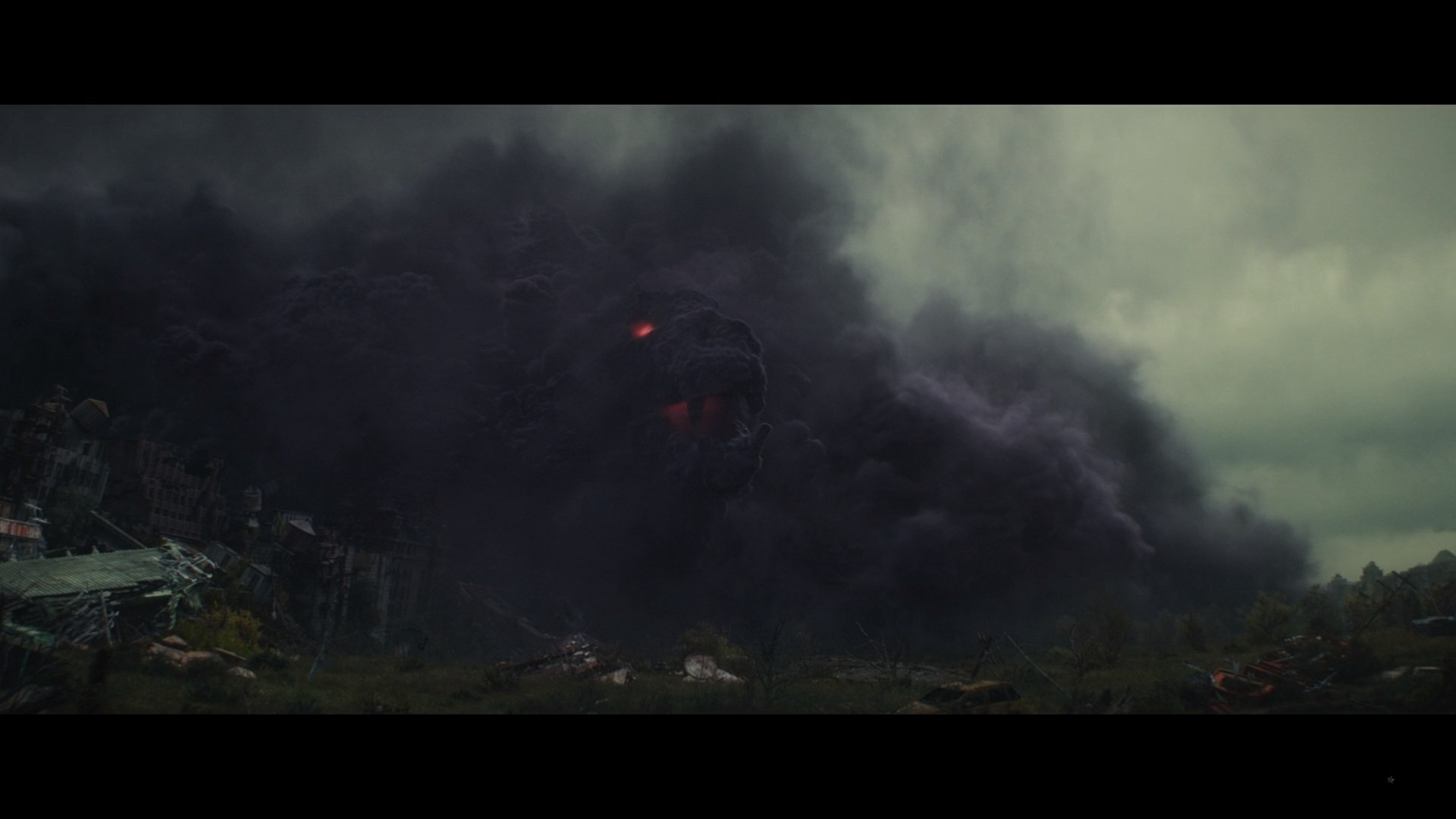 Remember at the end of Loki Episode 4 when Loki found himself with four other variant Lokis, including Classic Loki (Richard E. Grant), Kid Loki (Jack Veal), Boastful Loki(Deobia Oparei) and alligator Loki (yes, the director confirmed that it's an alligator, not a crocodile)?
The name of the place is the Void and it seems a smoke monster named Alioth is after them. Alioth is described as a "living tempest that consumes matter and energy".
Why is Alioth important? Well, it pretty much confirms my theory that Kang The Conqueror is behind the TVA.
In the comics, Alioth is allegedly the first being to free itself from the timestream, but he grew in power, becoming the supreme time being over all realities from the dawn of life on Earth to the edge of Kang the Conqueror's dominion. A temporal barrier blocked Alioth from entering Kang's realm, Chronopolis, and conquering all time periods.
After Kang was rendered comatose saving the Terminatrix (Ravonna Renslayer), she took over Kang's empire. Exploring an anomaly at the edge of Kang's domain, she encountered the time barrier; curious, she blasted it to learn what it hid, apparently summoning or releasing Alioth. Terminatrix fled, but Alioth followed, assaulting Chronopolis city. Aided by her own potential future self Revelation, Terminatrix revived Kang, but Alioth absorbed the Council of Cross-Time Kangs.
In the comics, Kang also created a barrier preventing Alioth from entering his domain.
We Also See A Tower With The Name Qeng, Qeng Tower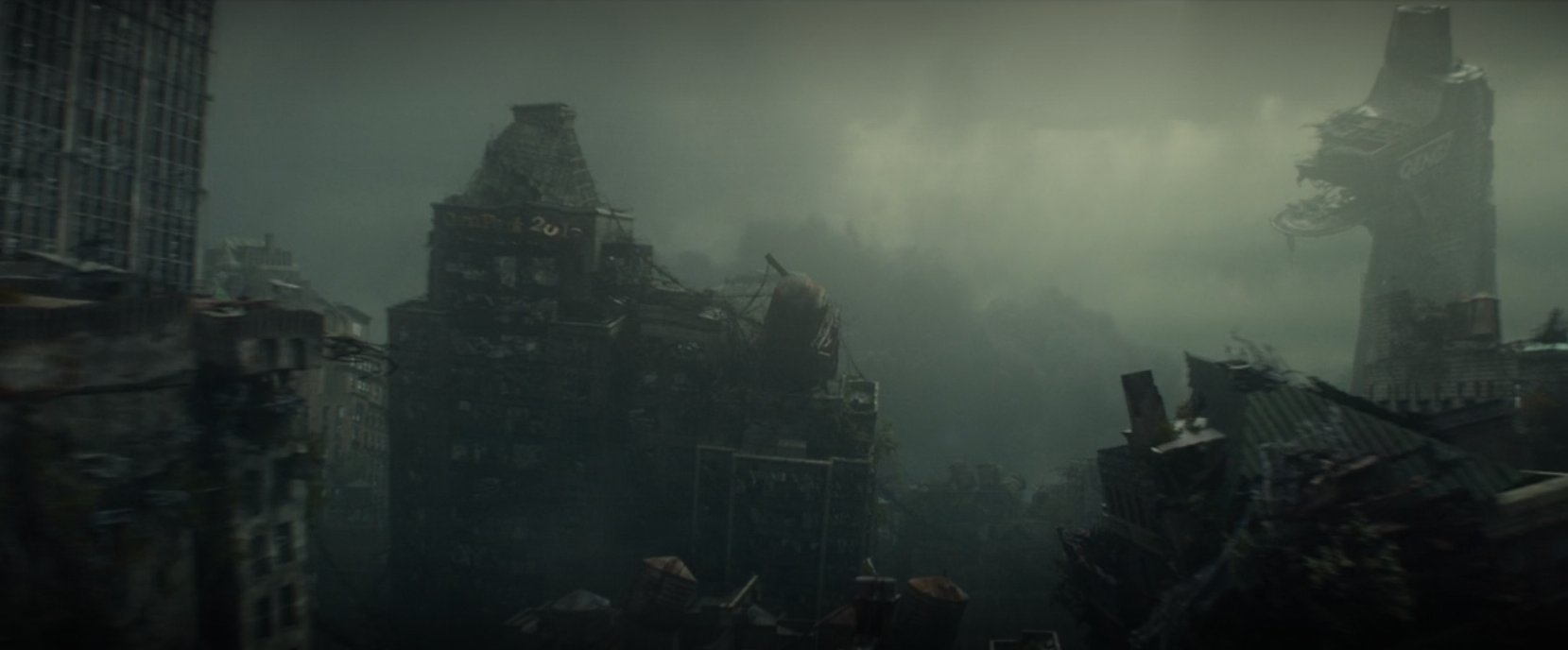 This is interesting because it foreshadows Kang The Conqueror's involvement even more. In the comics, Qeng Enterprises owned by Nathaniel Richards, who is actually the real name of Kang The Conqueror.
Pruning The Timeline Doesn't Erase It, It's Only Transferred To The Void At The End Of Time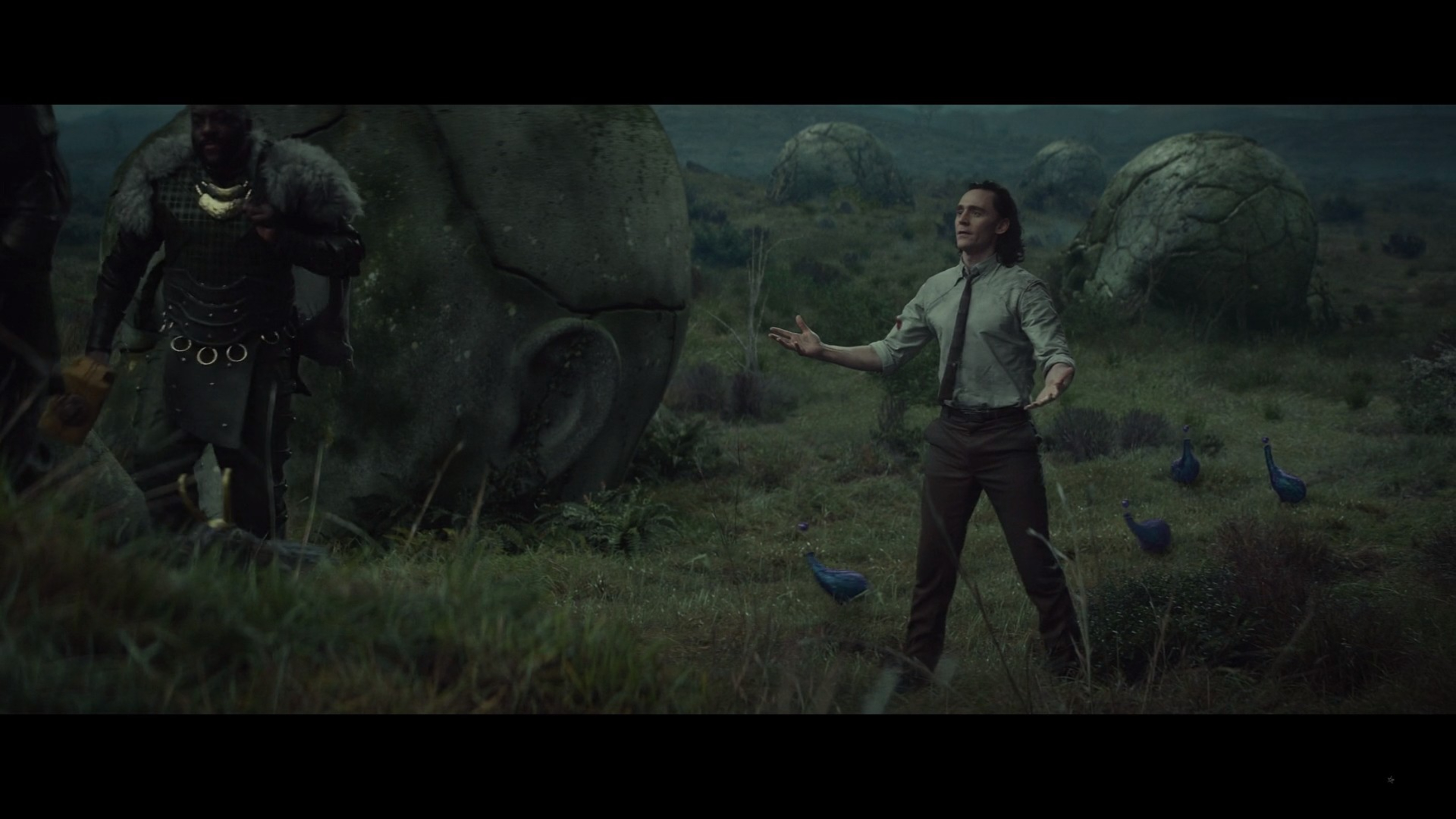 Renslayer confirmed that pruned timelines don't just get erased, but instead get sent to the Void, which exists at the end of time (which also means time there has basically stopped moving).
It's An Alligator Loki, Not A Crocodile Loki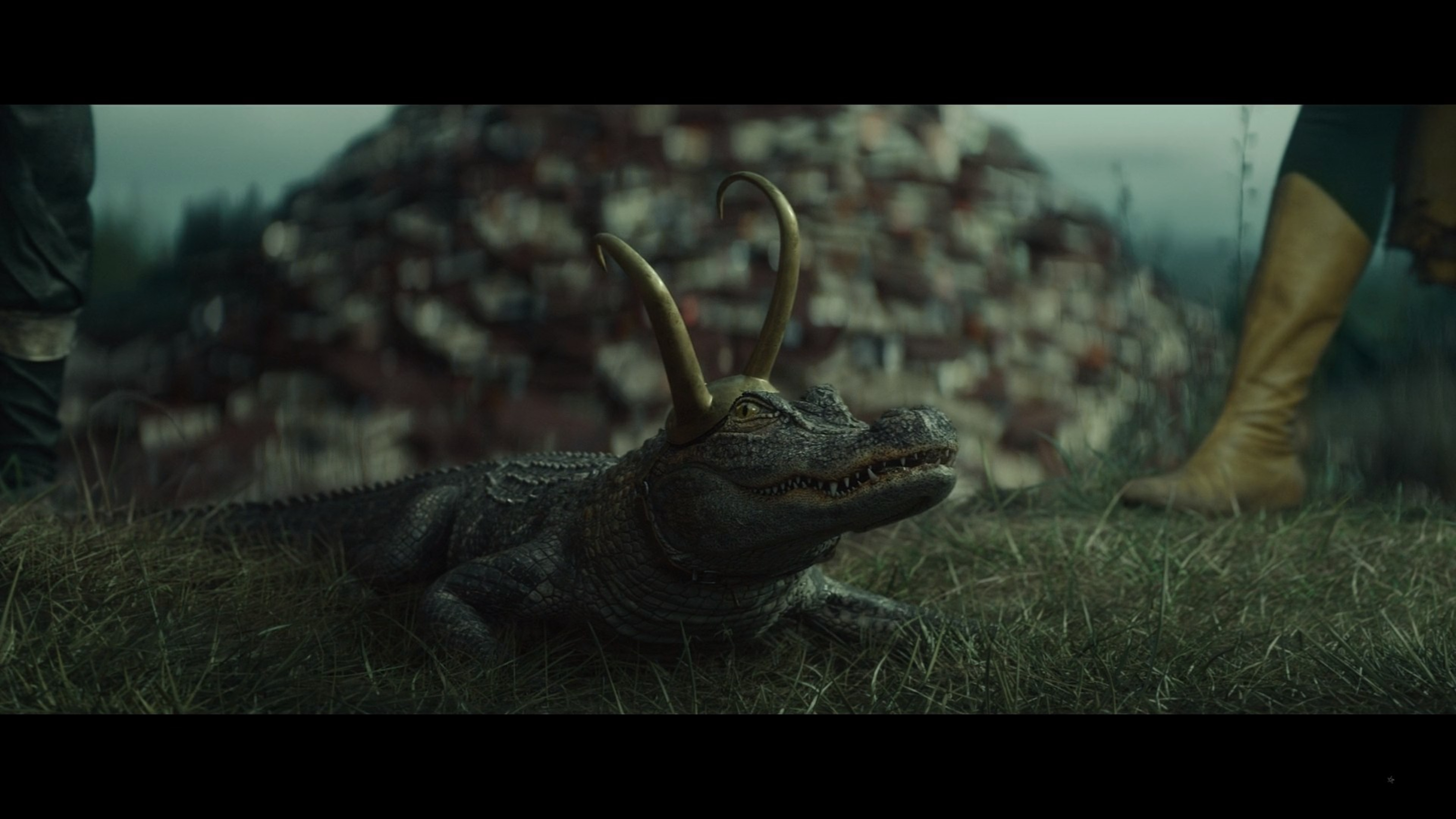 If you won't believe the director, Loki himself confirmed it in the episode.
Look, It's Throg (Also Known As Frog Thor)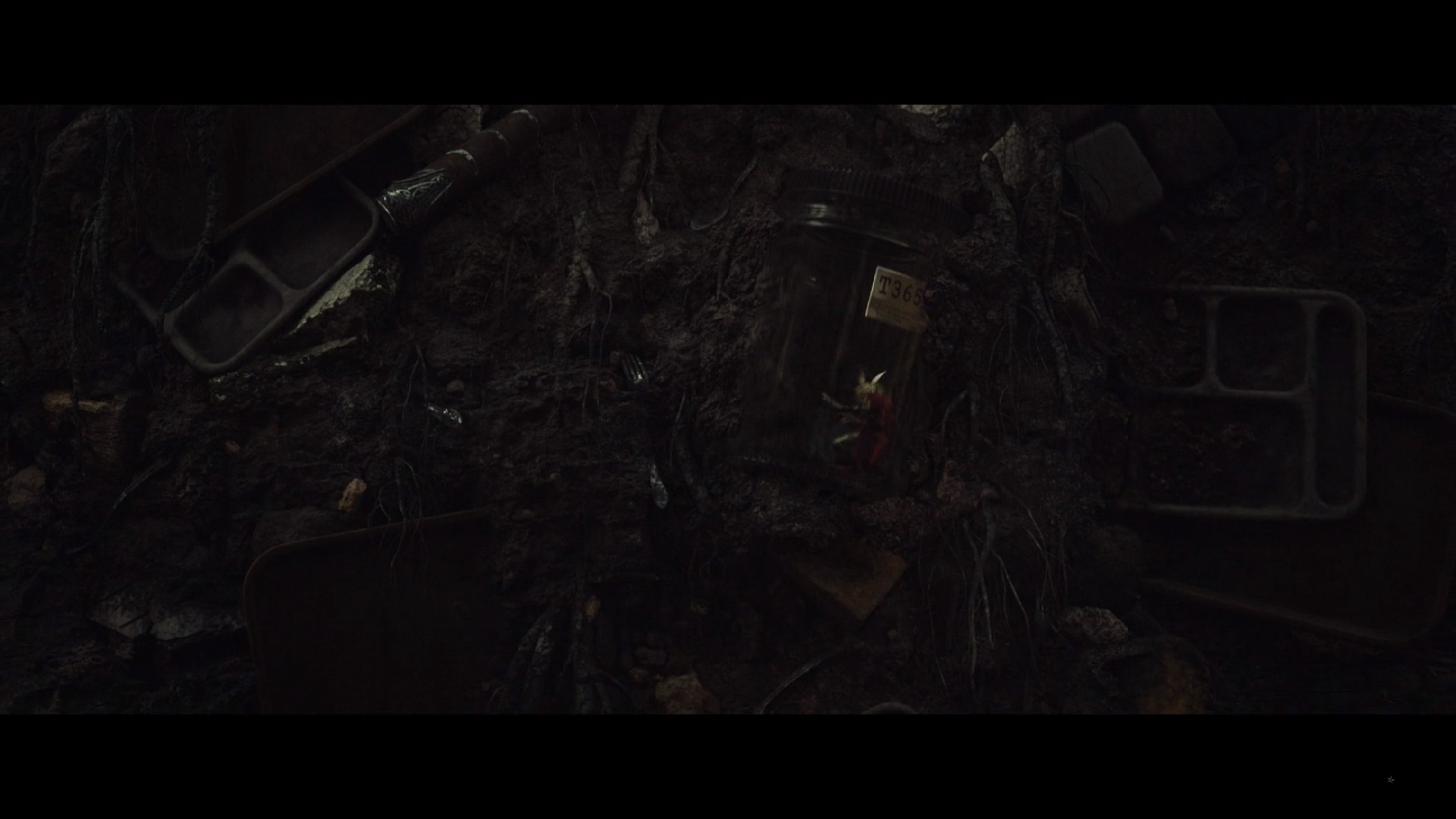 Yes, Throg exists in the MCU Multiverse, and that's him. In his timeline, Throg was originally a human named Simon Walterson who was cursed and turned into a frog named Puddlegulp. He later found himself worthy of lifting Mjolnir and the rest is history.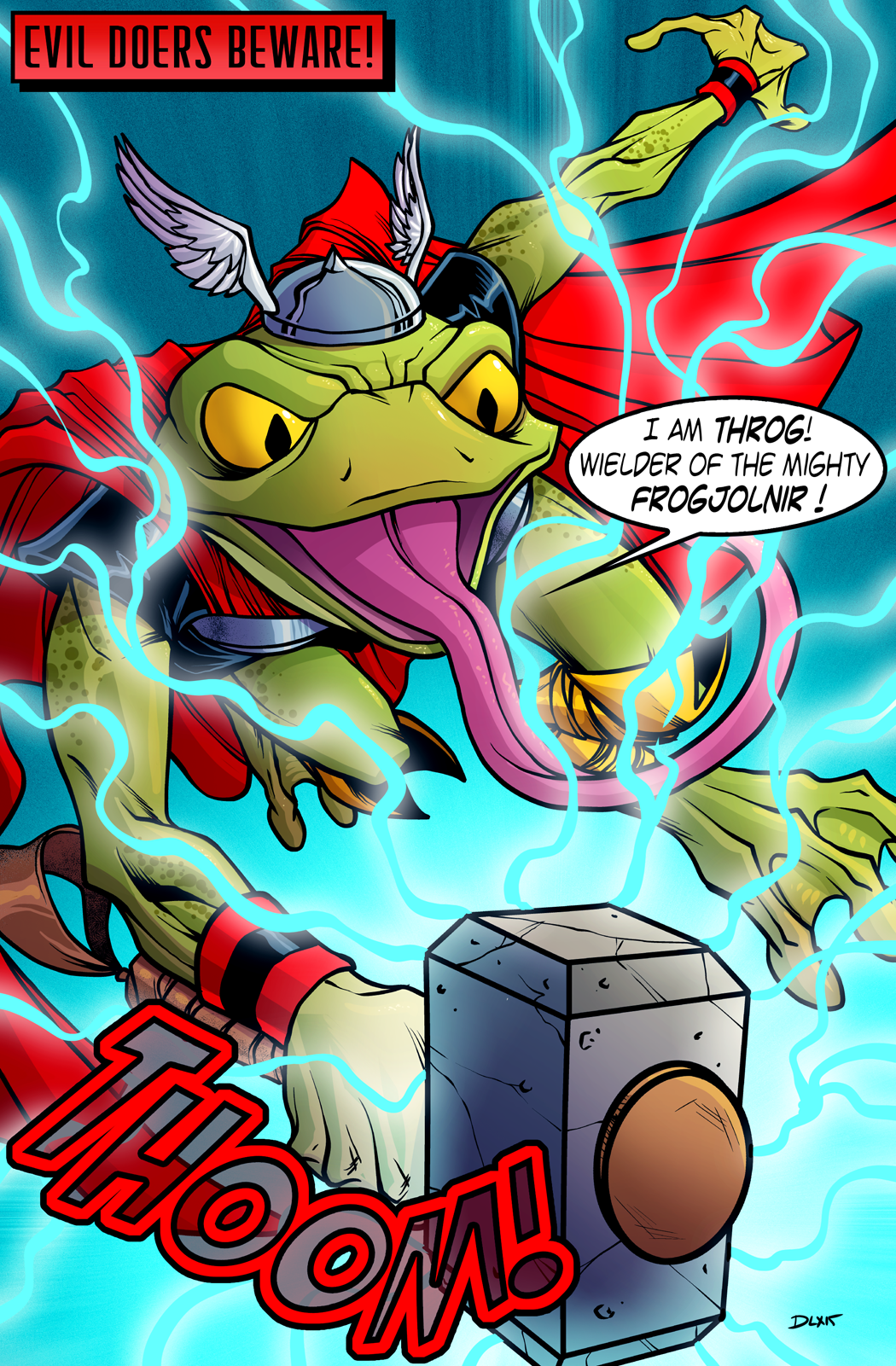 He even has his own team of Pet Avengers in the comics. The MCU version of Throg must have been pruned by the TVA sometime ago.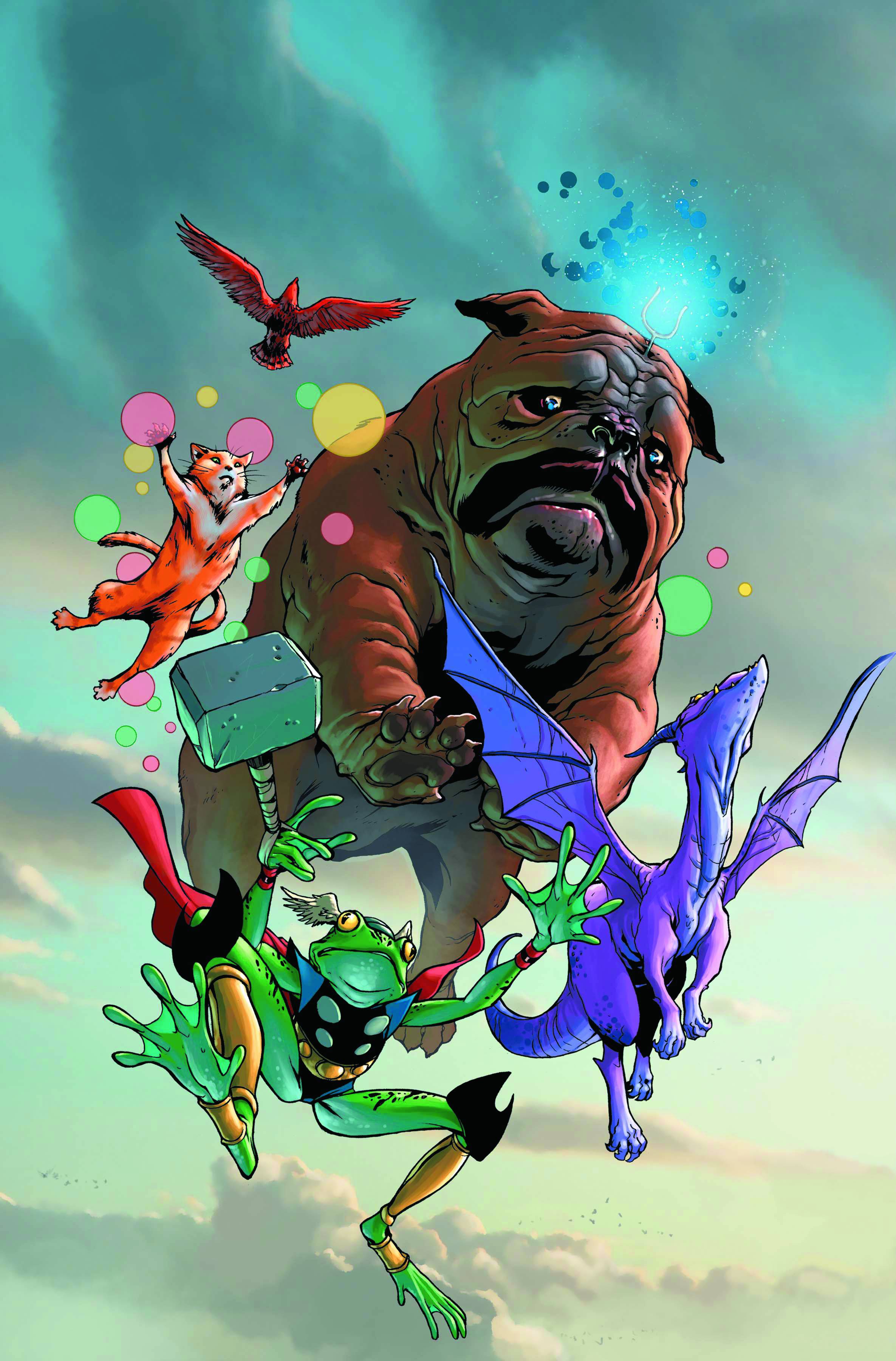 Loki Thanoscopter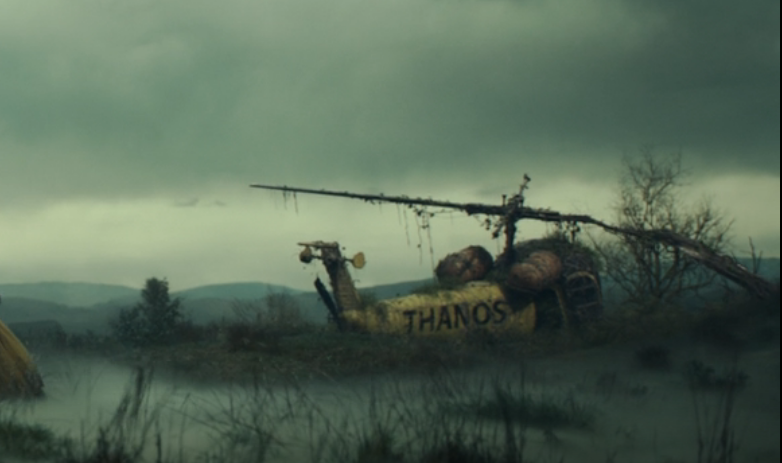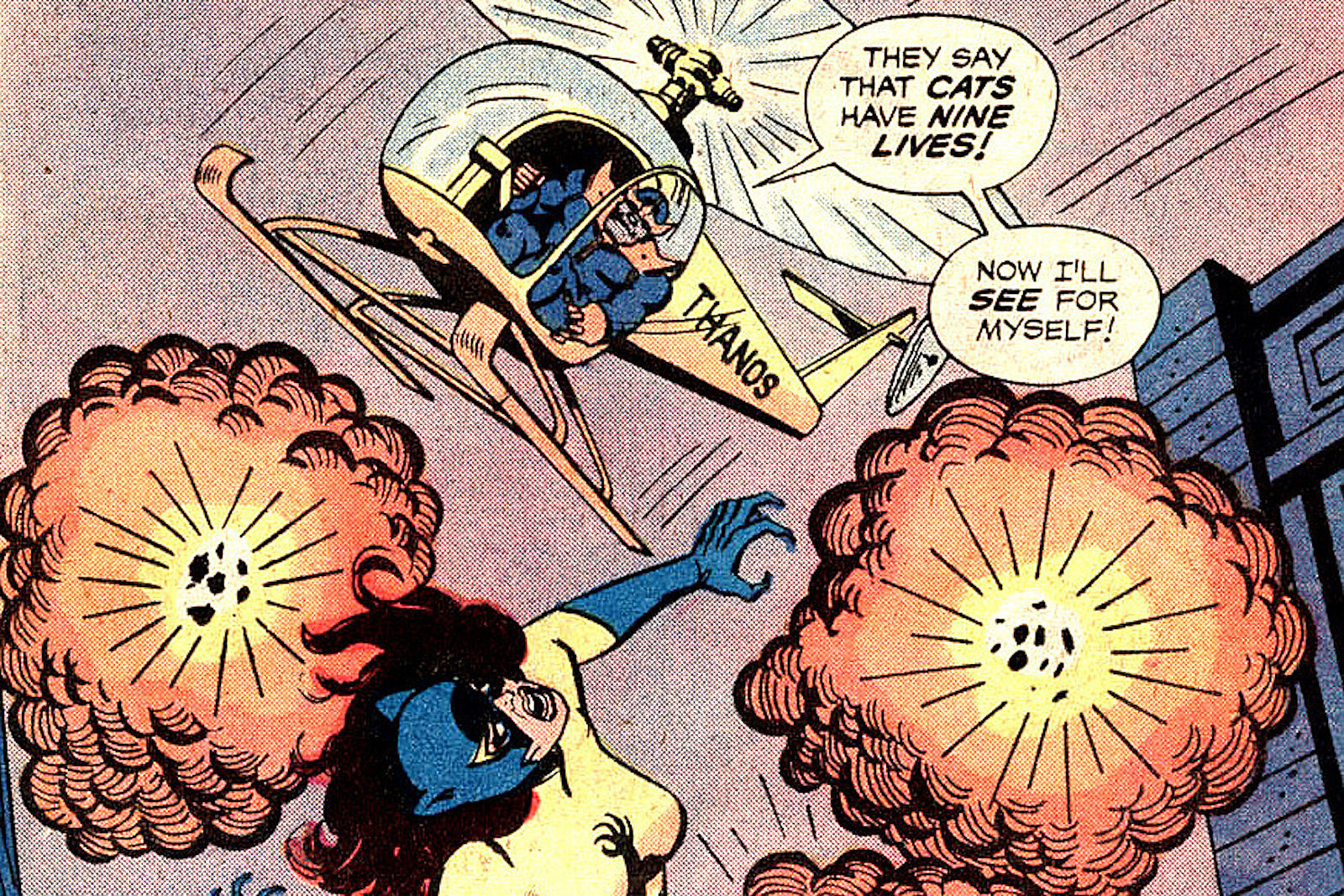 In the issue Spidey Super Stories #39 (March, 1979), Thanos was infamous for using the Thanoscopter to get the Cosmic Cube.
A Yellowjacket Helmet
Yellowjacket was last seen in 2015's Ant-Man. What if there was a comics-accurate Yellowjacket out there who was captured as a variant by the TVA and pruned? In the comics, Yellowjacket is actually of Hank Pym's (the original Ant-Man) many superhero alter egos. Yellowjacket was never really a full-on villain.
Meet President Loki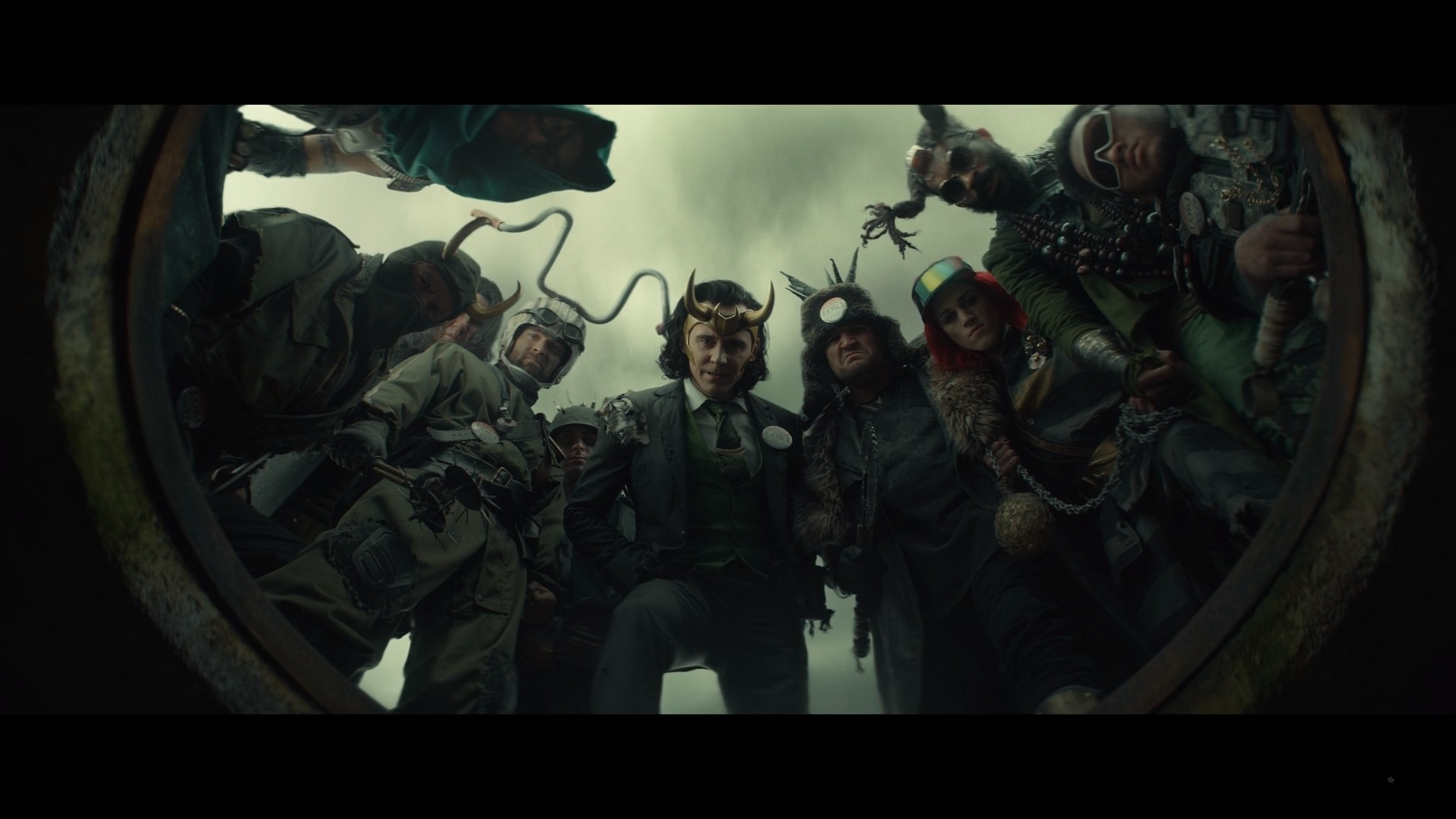 Yes, there was a four-issue comic book named Vote Loki, which was published in 2016 and written by Christopher Hastings. In it, Loki launched a controversial political campaign for President of the United States and a reporter named Nisa Contreras attempts to prove his duplicity. Ultimately, no, he did not become a President in the comics.
Sylvie Pruned Herself, Meets A Still-Alive Mobius In The Void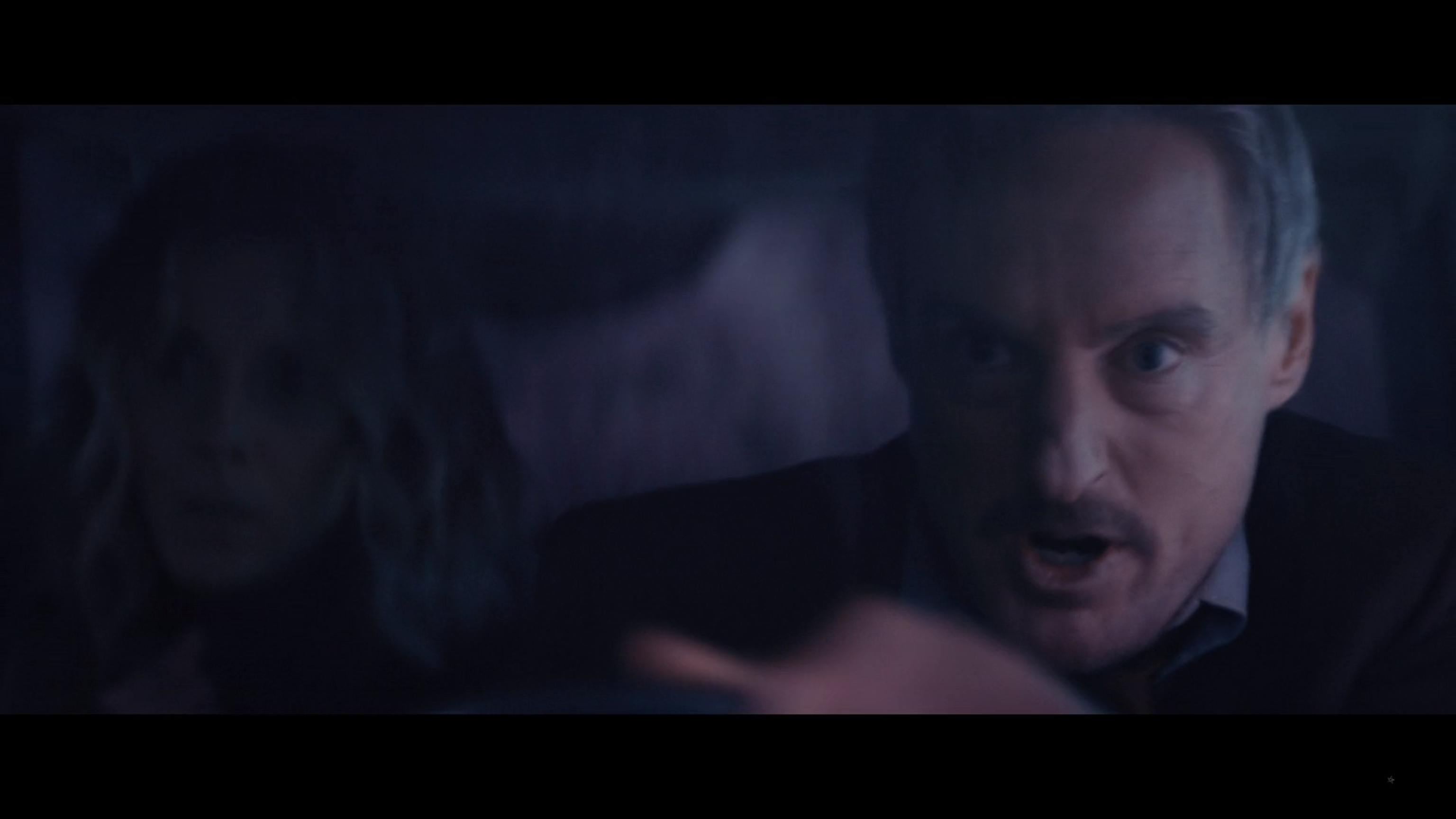 Yes, Mobius is still alive, just like we thought. Looks like he'll still have another chance at that jet-ski dream.
USS Eldridge Or The U.S.S. Eldridge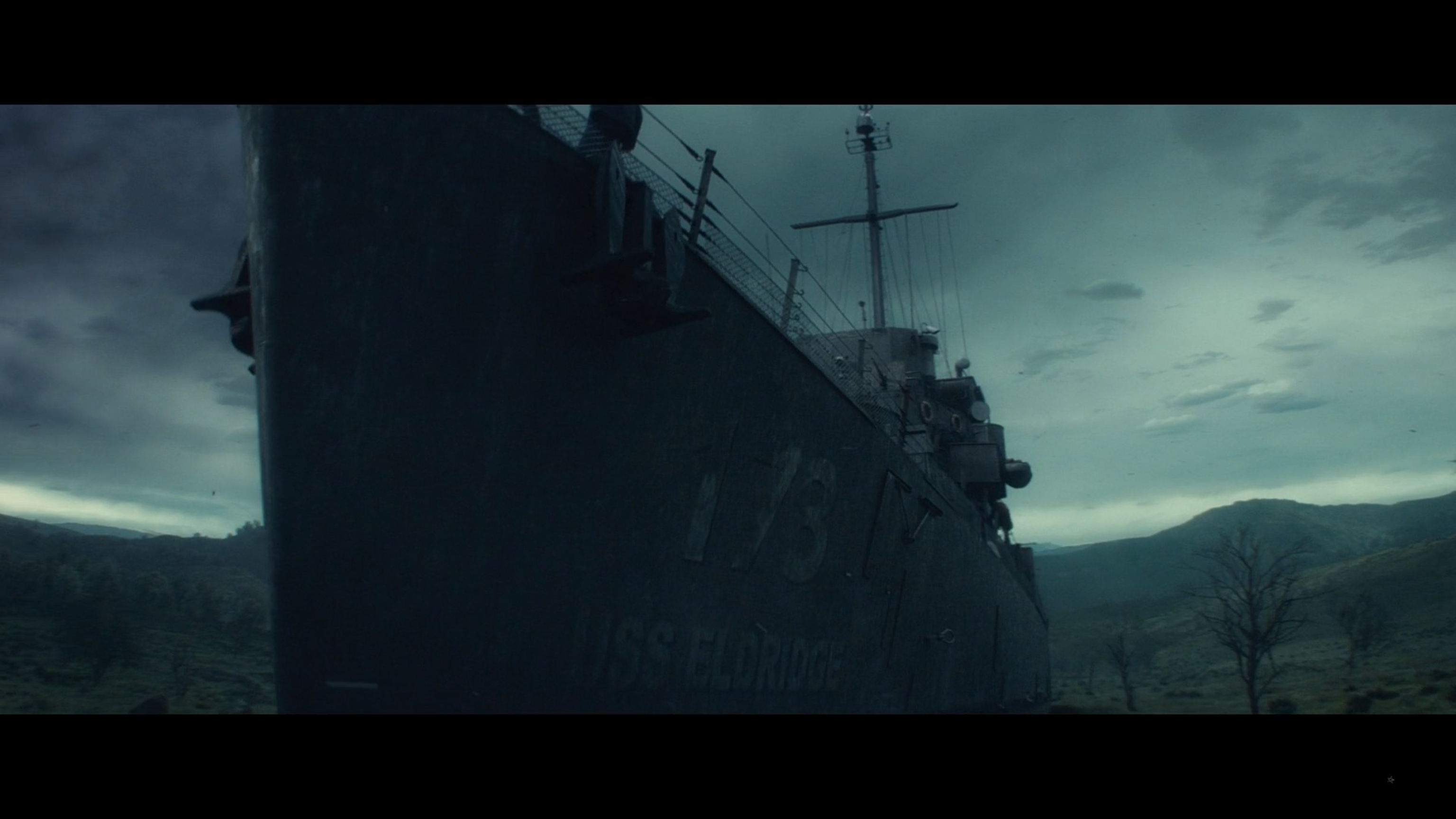 Interesting, the USS Eldridge. In real-world history, the USS Eldridge was purportedly part of the "Philadelphia Experiment", an alleged naval military experiment at the Philadelphia Naval Shipyard in Philadelphia, Pennsylvania, sometime around 28 October 1943, in which Eldridge was to be rendered invisible (i.e. by a cloaking device) to human observers for a brief period.
Just like D.B. Cooper, Loki is incorporating yet another historical urban legend into the MCU. In the MCU, it gets eaten by the Void.
Classic Loki Creates A Whole Illusion Replica Of Asgard To Distract Alioth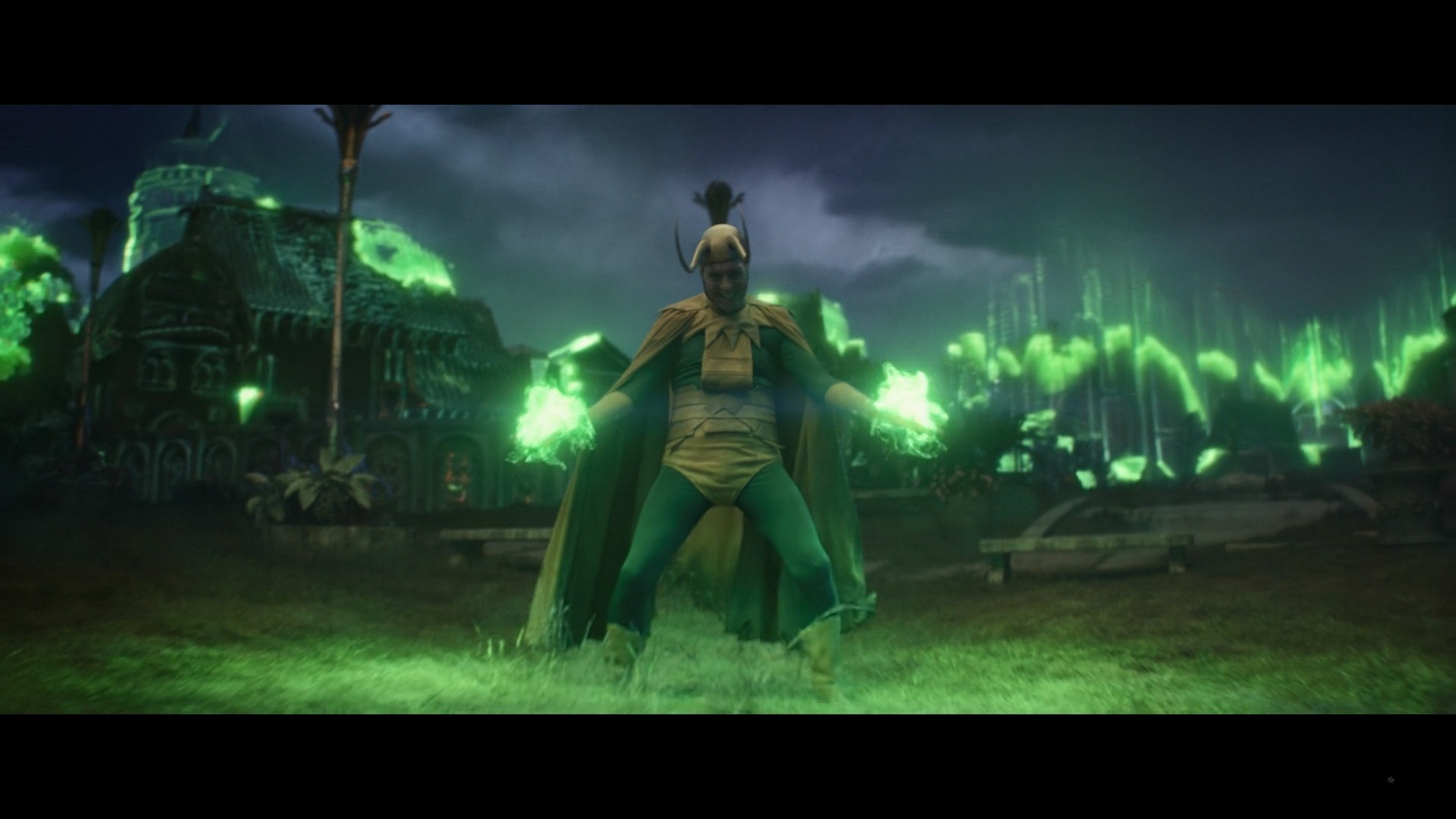 Loki And Sylvie Manages To Get Past Alioth And The Void
However, the episode pretty much ends there with a castle on the horizon. Also, there are no post-credits for Loki Episode 5, so it looks like we'll have to wait until the next episode, which will also be the series/season finale. The presence of Alioth pretty much confirms Kang The Conqueror as behind the TVA.
That castle might be Kang's Chronopolis, but it pales in comparison to the bustling capital city of his empire in the comics (see below).
Loki Episode 5 Conclusion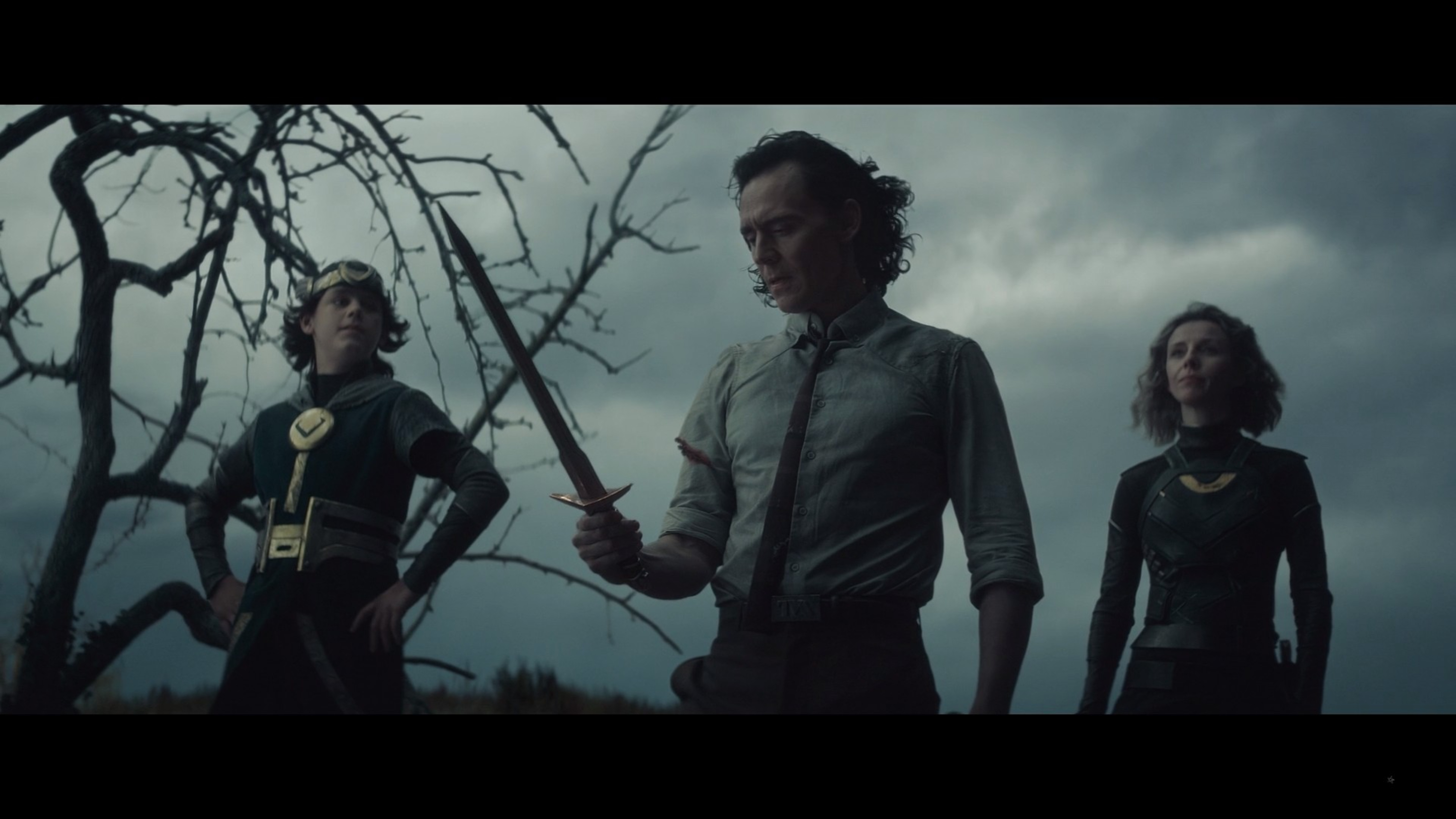 Loki Episode 5 felt a lot slower than I thought it would be, considering that this is the penultimate episode. The pacing disrupts the momentum of the previous episode's shocking reveal, and this episode lands with a dud. There was a lack of meaningful reveals, and all those Loki variants were just there for the sake of being there. Plus, there were too many intimate moments between Loki and Sylvie that did nothing much to further the plot or arc forward. It can be considered character growth, but we already knew they were in love with each other since Episode 4. This just proves to cement that.
It looks like Marvel Studios is keeping all its eggs in one basket, by keeping the secret of the TVA for Loki's final episode next week. Will all this pay off? Let's hope so.
Stay tuned, true believers!