By Alleef Ashaari|August 20, 2021|
Activision and Sledgehammer Games have officially announced Call Of Duty Vanguard, the next entry in the long-running military FPS franchise. It is the first game in the series to be set in the World War 2 era since 2017's Call Of Duty WW2.
Call Of Duty Vanguard will feature a story campaign, along with a multiplayer mode and integration with Call Of Duty Warzone. According to Sledgehammer, the narrative will cover "the untold stories of multinational heroes that formed Task Force One, changing the face of history and setting the stage for special forces as we know it".
Experience combat through a story of the multinational soldiers who came together to form Task Force One and set the stage for Special Forces as we know it. These are the heroes of Call of Duty: Vanguard:
Sergeant Arthur Kingsley, 9th Parachute Battalion, British Army
Lieutenant Polina Petrova of the 138th Rifle Division, Red Army
Lieutenant Wade Jackson, Scouting Squadron Six, United States Navy
Private Lucas Riggs, 20th Battalion, Australian 9th Infantry Division, British Eighth Army
Through the gripping narrative and remarkable journey of these steeled soldiers, players will experience influential battles across four theaters of World War II as they engage enemies across the Eastern and Western Fronts of Europe and fight for the free world throughout the Pacific and North Africa.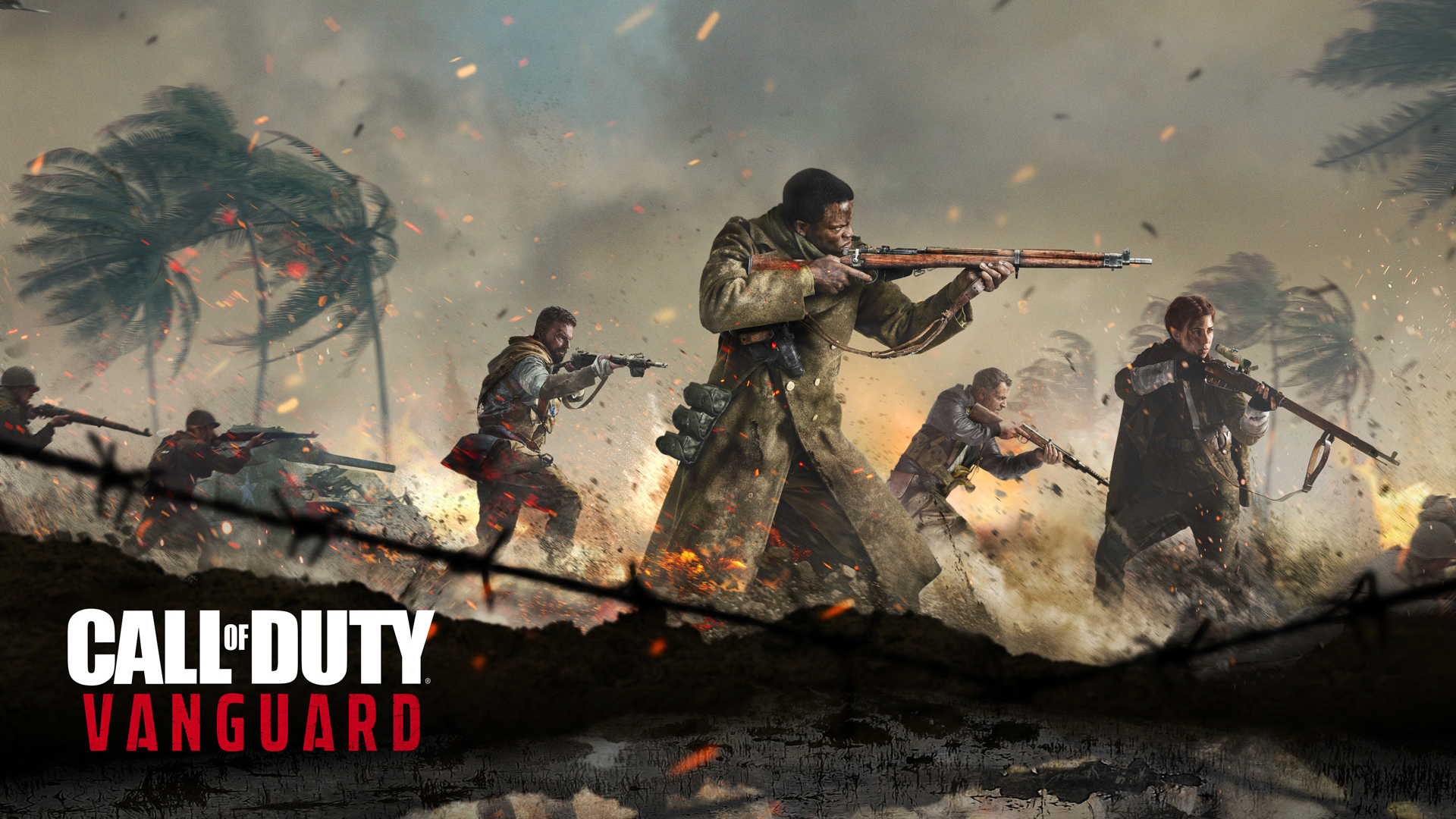 For the game's multiplayer, there will be 20 maps at launch and game modes including "Champion Hill" where players duel solo or in squads of two or three. There will also be a Zombies mode developed by Black Ops developer Treyarch, which will continue the story from last year's Black Ops Cold War.
Vanguard is a cross-generation title, meaning players can party up with friends on PS4 and PS5, for a truly connected experience. And when you move over to a PS5 console, you'll take your profile, progression, and stats with you.
The Battle Pass system also returns, allowing you to unlock post-launch content with unified progression across both Call of Duty: Vanguard and Call of Duty: Warzone. As always, you can unlock items like base weapons, customization items, and more, simply by playing the game.
Call Of Duty Vanguard will launch for the PS4, PS5, Xbox One, Xbox Series X/S and PC on 5 November 2021. In the meantime, check out the trailer below: