Riot Games & ESL Malaysia Announces Merdeka Show Featuring Wild Rift & Valorant Influencers
By Alleef Ashaari|August 27, 2021|
Riot Games Southeast Asia and ESL Malaysia have announced the League Of Legends Wild Rift and Valorant Merdeka Show. In conjunction with Malaysia's 64th Merdeka celebration, Riot and ESL Malaysia are bringing together gaming and esports influencers who are active in the Wild Rift and Valorant local communities. They will be playing in a variety of fun games throughout three episodes, each with distinct Malaysian themes. 
The influencers will be split into two teams, Team Nasi Lemak and Team Roti Canai based on the games that they play. Wild Rift influencers Ikuto, Ellemonade, and Sahaja Gaming will be in Team Nasi Lemak while Valorant influencers Soultannn, Emi, and Sya Meoow will be in Team Roti Canai.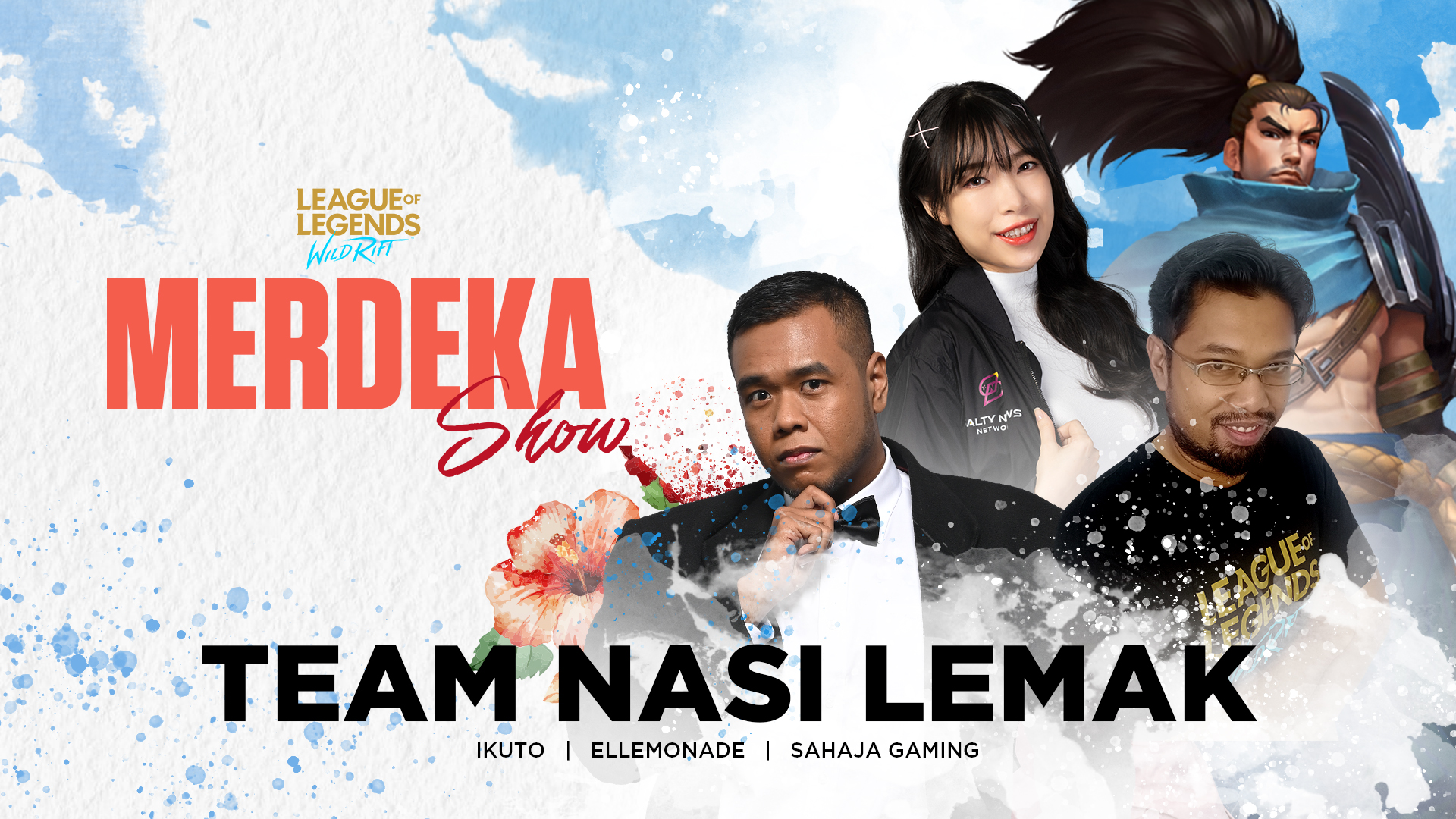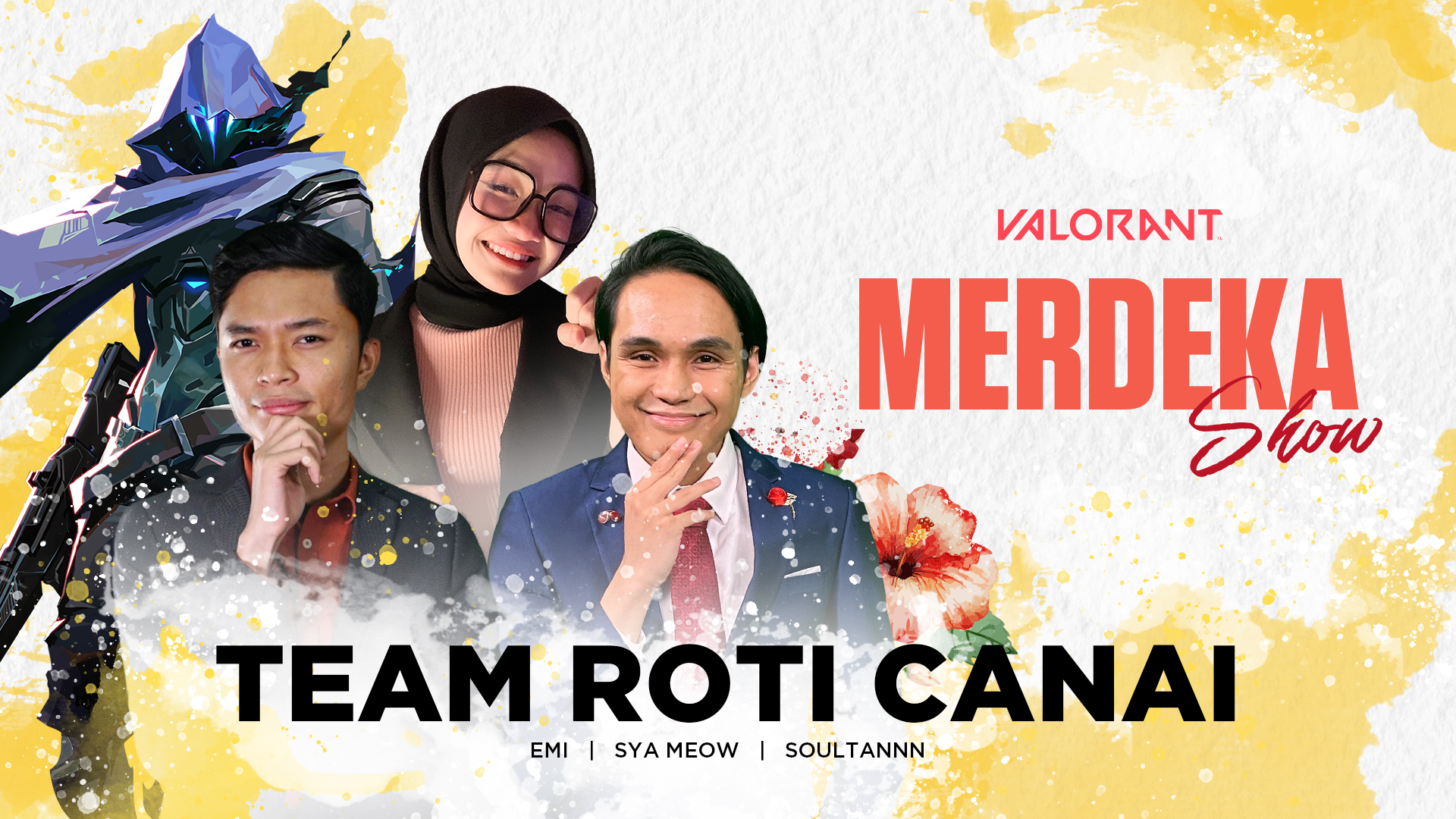 Each influencer will be dressing up according to the themes of each episode. We will see them having fun in costumes that channel Malaysian nostalgia and cultural beauty. In light of the COVID situation in Malaysia, every influencer will be participating from the comfort of their own homes to ensure their safety and protection. 
The release dates for each episode are as follows:Â 
Episode 1 – 31 August 2021.
Episode 2 – 1 September 2021.
Episode 3 – 2 September 2021.
In each episode, the influencers will compete against each other in various games that test their artistic skills and knowledge regarding the country. There will also be questions focused on elements from Wild Rift and Valorant to challenge the influencers' understanding of their favourite games. It isn't just all fun and games. Getting wrong answers during the games will be met with humorous punishments such as having to keep their hands up or speaking in a funny way for the rest of the episode.
Viewers can take part by answering questions posted at the end of every episode and those who provide the best answers will win interesting prizes. There will also be polls for viewers to vote for their favourite teams. 
To provide a helping hand for Malaysians struggling during the pandemic, Riot will also be donating US$3,500 to Kechara Soup Kitchen (KSK) who has been serving marginalised communities in Malaysia for over 13 years; these include the homeless, urban poor and Orang Asli populations.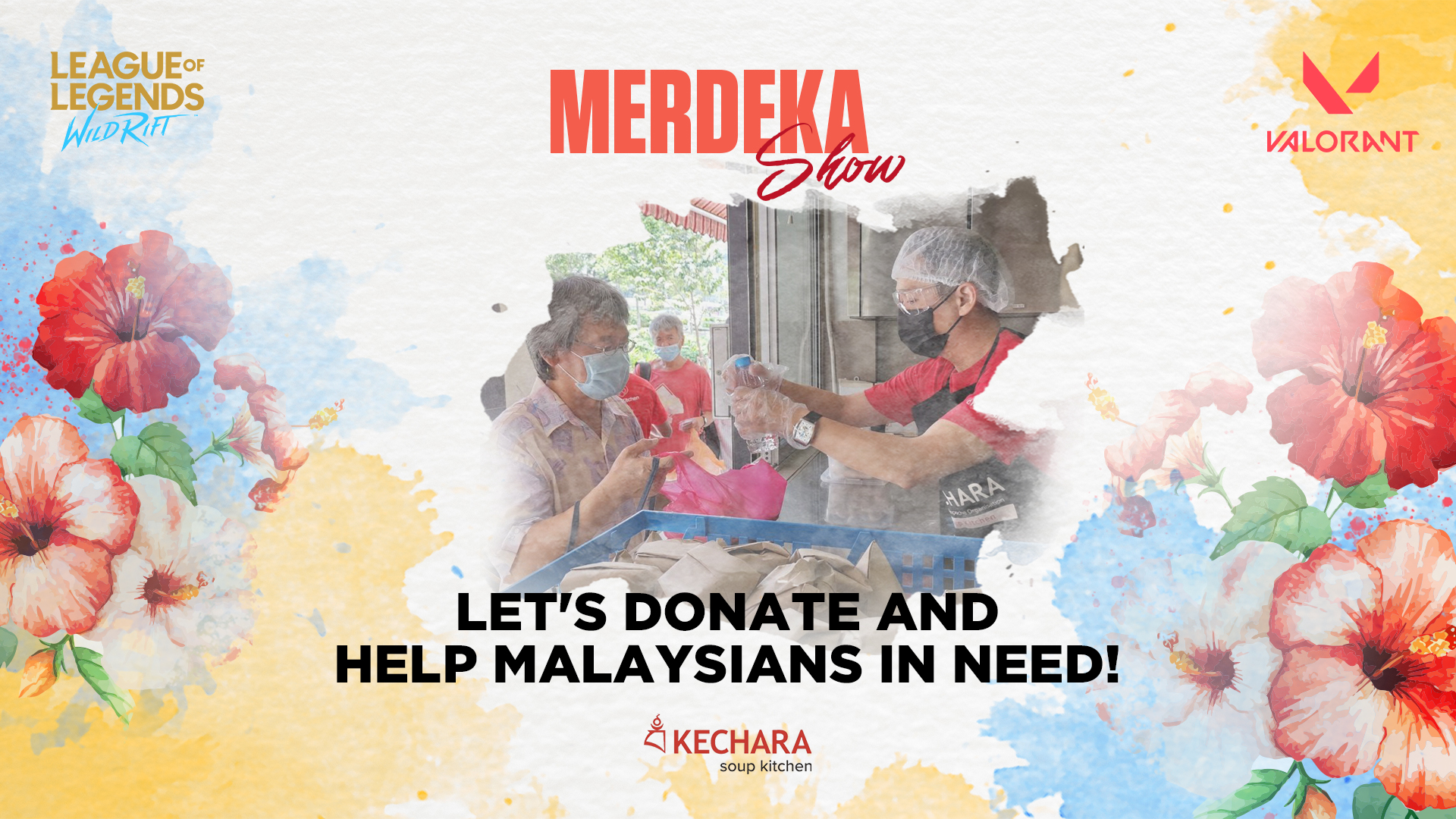 In recent years they have strategically expanded their focus upstream of the poverty curve to reach the urban poor via Food Bank and Empowerment Programs. These programs aim to provide assistance to the most vulnerable segments of the community before they fall into complete poverty and hardship. Esports and gaming fans who wish to donate to KSK can visit their website and also watch videos of their charity work on YouTube. 
Tune in to each episode on the official Wild Rift Malaysia Facebook and YouTube pages as well as the official Valorant Facebook page.