Since everyone is (still mostly) staying home because of the ongoing COVID-19 pandemic, I'm sure you won't want to waste time sifting through Netflix's extensive catalogue of shows and movies just to decide on what to watch. The streaming giant updates its site every day, week, and month with new content, so I'm here to save your precious time.
Here are my personal recommendations and highlights for Netflix Malaysia's December 2021 lineup and how to fill up your free time with worthwhile content at home:
Jojo's Bizarre Adventure Stone Ocean (1 December 2021)
The legacy of the Joestar family continues with Jolyne as she and her companions take on new Stand users behind the bars of Green Dolphin Street Prison.
Head on over here for a spoiler-free introduction to this upcoming anime. Jojo's Bizarre Adventure Stone Ocean anime's 12 episodes will debut on Netflix on 1 December 2021.
Joker (1 December 2021)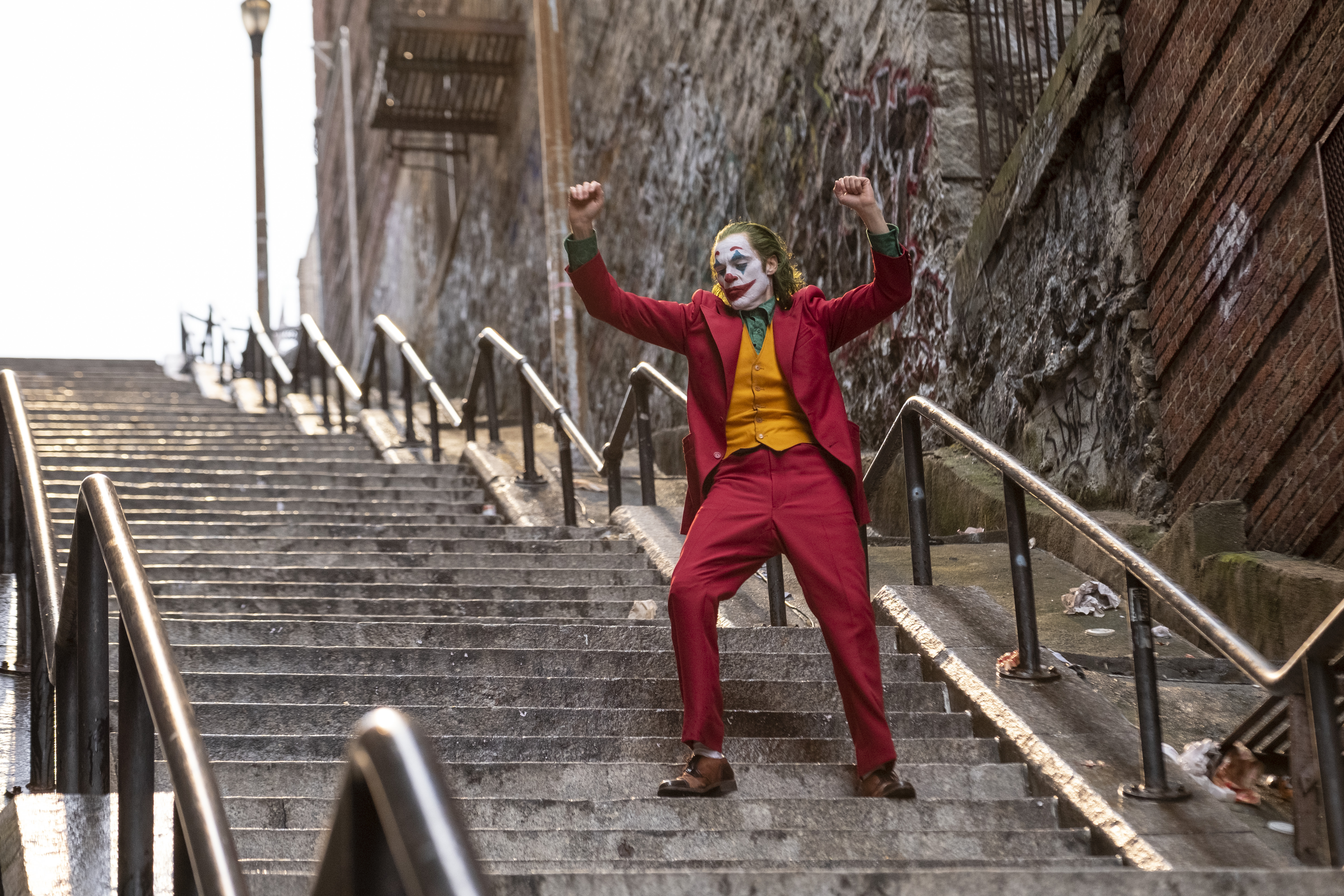 In 1981 Gotham City, a struggling, mentally ill comic battles to be seen. His life takes a dark, gut-wrenching turn after he lashes back at attackers.
Check out our review of the movie here, or head on over here to check out all the easter eggs we discovered in the movie.
Lost In Space Season 3 (1 December 2021)
In an epic final season, the Robinsons' survival instincts kick into hyperdrive as they race to reunite and protect Alpha Centauri from a robot invasion.
Money Heist Part 5 Volume 2 (3 December 2021)
The stakes couldn't be higher for the embattled Professor as he races to get the gold — and more importantly, his team — out of the bank.
In the last episode of Volume 1, Tokyo (Úrsula Corberó) is dead and the enemy still lurks in the Bank of Spain, wounded but as dangerous as ever. Facing their darkest hour and greatest challenge yet, the gang hatch a bold plan to get the gold out without anyone noticing. To make matters worse, the Professor makes the biggest mistake of his life.
Demon Slayer Kimetsu No Yaiba Entertainment District Arc (6 December 2021)
Tanjiro and his friends join Sound Hashira Tengen Uzui for a new mission in a glittering nighttime entertainment district where demons dwell.
The Witcher Season 2 (17 December 2021)
The Witcher Season 2 synopsis reads:
Convinced Yennefer's life was lost at the Battle of Sodden, Geralt of Rivia brings Princess Cirilla to the safest place he knows, his childhood home of Kaer Morhen. While the Continent's kings, elves, humans, and demons strive for supremacy outside its walls, he must protect the girl from something far more dangerous: the mysterious power she possesses inside.
In the meantime, check out our full review of the first season here.
Emily In Paris Season 2 (22 December 2021)
More fun. More fashion. More faux pas. As Emily finds her footing in Paris, the fallout from a night of passion could send her stumbling into trouble.
Don't Look Up (24 December 2021)
Kate Dibiasky (Jennifer Lawrence), an astronomy grad student, and her professor Dr Randall Mindy (Leonardo DiCaprio) make an astounding discovery of a comet orbiting within the solar system. The problem — it's on a direct collision course with Earth. The other problem? No one really seems to care. Turns out warning mankind about a planet-killer the size of Mount Everest is an inconvenient fact to navigate.
With the help of Dr Oglethorpe (Rob Morgan), Kate and Randall embark on a media tour that takes them from the office of an indifferent President Orlean (Meryl Streep) and her sycophantic son and Chief of Staff, Jason (Jonah Hill), to the airwaves of The Daily Rip, an upbeat morning show hosted by Brie (Cate Blanchett) and Jack (Tyler Perry). With only six months until the comet makes an impact, managing the 24-hour news cycle and gaining the attention of the social media-obsessed public before it's too late proves shockingly comical — what will it take to get the world to just look up?!
Cobra Kai Season 4 (31 December 2021)
COBRA KAI takes place over 30 years after the events of the 1984 All Valley Karate Tournament with the continuation of the inescapable conflict between Daniel LaRusso (Ralph Macchio) and Johnny Lawrence (William Zabka). Season 4 finds the Miyagi-Do and Eagle Fang dojos joining forces to take down Cobra Kai at the All Valley Under 18 Karate Tournament… and whoever loses must hang up their gi.
As Samantha and Miguel try to maintain the dojo alliance and Robby goes all in at Cobra Kai, the fate of the Valley has never been more precarious. What tricks does Kreese have up his sleeve? Can Daniel and Johnny bury their decades-long hatchet to defeat Kreese? Or will Cobra Kai become the face of karate in the valley?
Those are just several selected highlights from next month's offerings of new TV series and movies on Netflix. Now you can plan your Netflix binge-fest for December 2021.
Related