From late December to mid-January 2022, we'll be revealing our top 30 games of 2021 bit by bit. Here's number 13!
#13: Moonglow Bay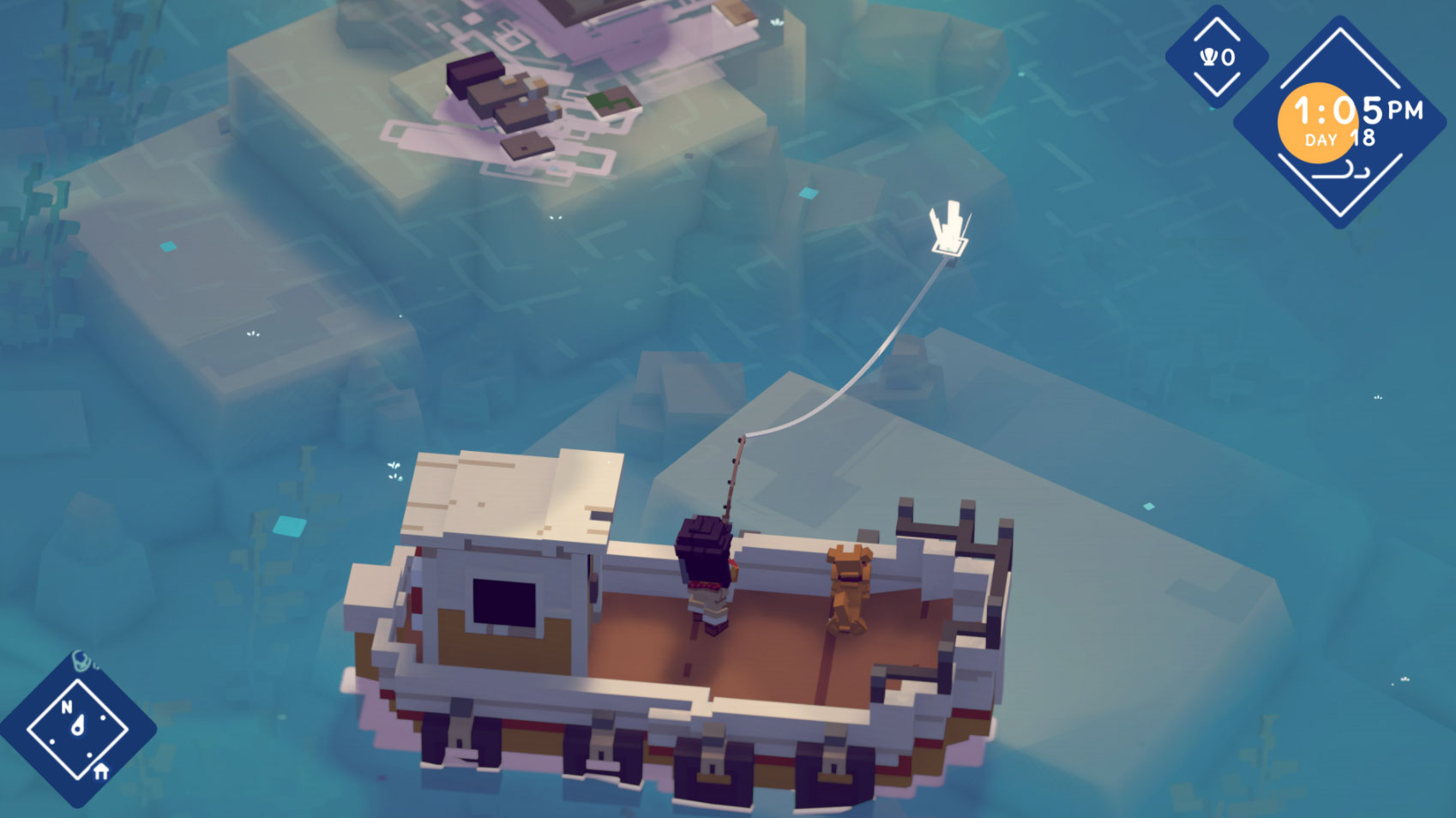 Platforms: Xbox One, Xbox Series, PC
If there's a title that adds an incredibly relaxed vibe to an ever-growing tense games list, this RPG-lite using voxel graphics will fit the bill.
Moonglow Bay is part fishing, part cooking, and part simulation where you play a boatperson trying to revitalize a dying haven. It's also a title with chillax music and a pleasant and uplifting narrative despite its pretty bleak starting point. But the game's core loop involves you catching all sorts of fish on the island, cooking and prepping them, and then selling them in cute vending machines. All that money you're getting goes to reinvesting in the town and making it a viable tourist spot yet again. Once you're in the game's hypnotic loop, there's no stopping. Trust us; we tried.
A lot of what is in Moonglow Bay makes it a spiritual successor to Stardew Valley, except with fishing. The wistful tone, the cute artstyle, and some sombre moments; it's what you expect from a wholesome adventure title. But the combination works and makes it stand out from 2021's many aggressive and action-heavy titles. Even if you're not a fan of fishing games, you'll warm up to this quaint yet worthy offering. There's a lot of big feelings to get from this indie title, and that's more than enough to justify your purchase.