Doctor Strange In The Multiverse Of Madness Super Bowl Trailer Breakdown: Illuminati & More
Marvel Studios has unveiled a new trailer for Doctor Strange In The Multiverse Of Madness ahead of the Super Bowl.
Spider-Man No Way Home Reference
Doctor Strange says, "I did what I had to do to protect our world." to which Wong replies, "You cannot control everything, Strange. You opened a doorway between universes, and we don't know who or what will walk through it."
This is a reference to what Doctor Strange did in Spider-Man No Way Home, as he performed the spell that caused Spider-Man villains from other universes to break into the Marvel Cinematic Universe.
Christine Palmer Is Marrying Someone Else In The MCU?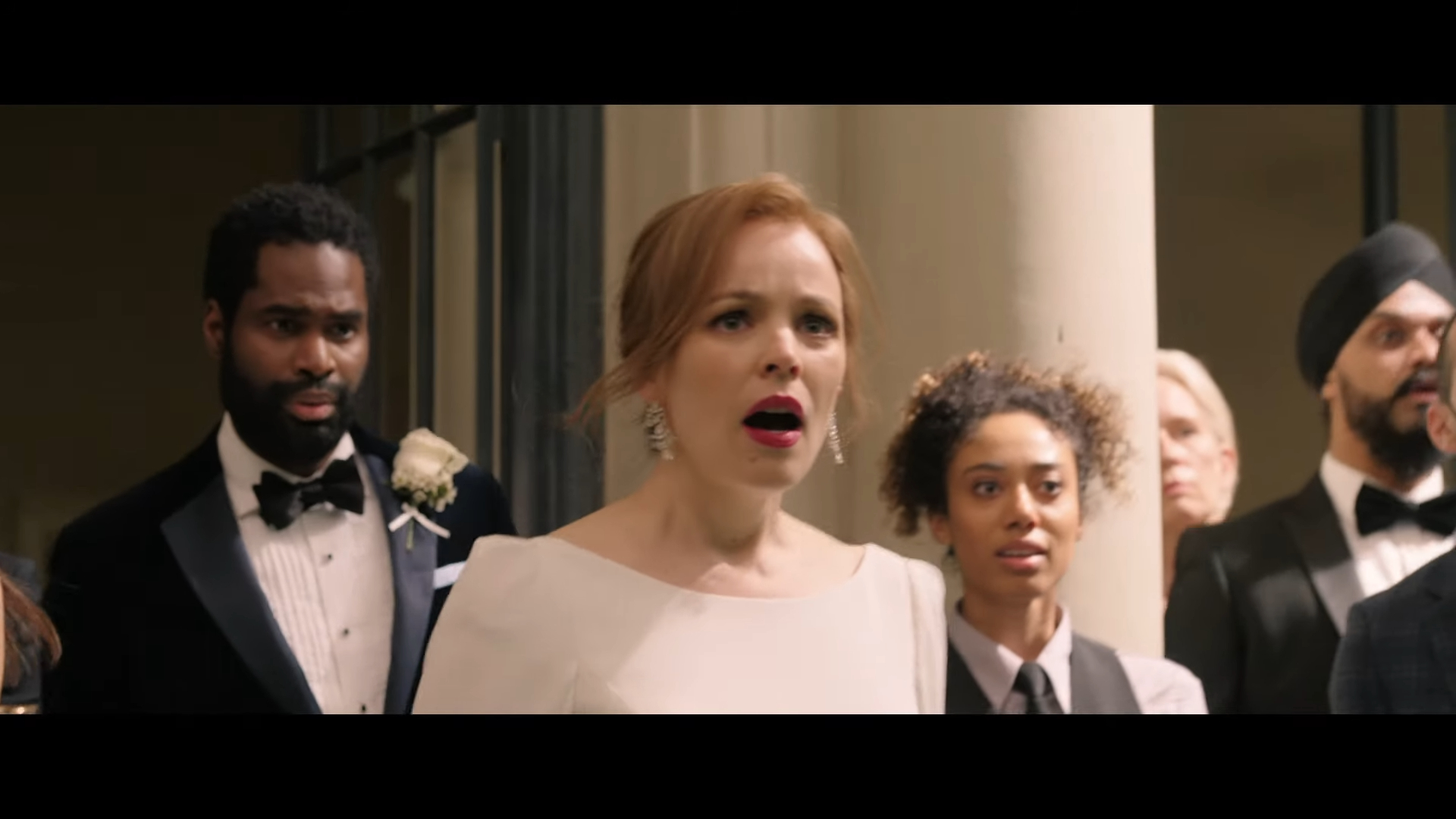 In the previous Doctor Strange In The Multiverse Of Madness trailer, we saw a glimpse of Dr. Christine Palmer getting married. It looks like she's getting married to someone else, which means that she probably broke up with Stephen after 2016's Doctor Strange, because that was the last time we saw her.
Another Look At Rintrah
We already saw glimpses of Rintrah but this is probably our clearest look yet. In the comics, Rintrah is an intelligent being from the extradimensional planet of R'Vaal. He later became a sorcerer's apprentice of Doctor Strange.
These Ultron Bots Look Inspired By The Comic Book Age Of Ultron Design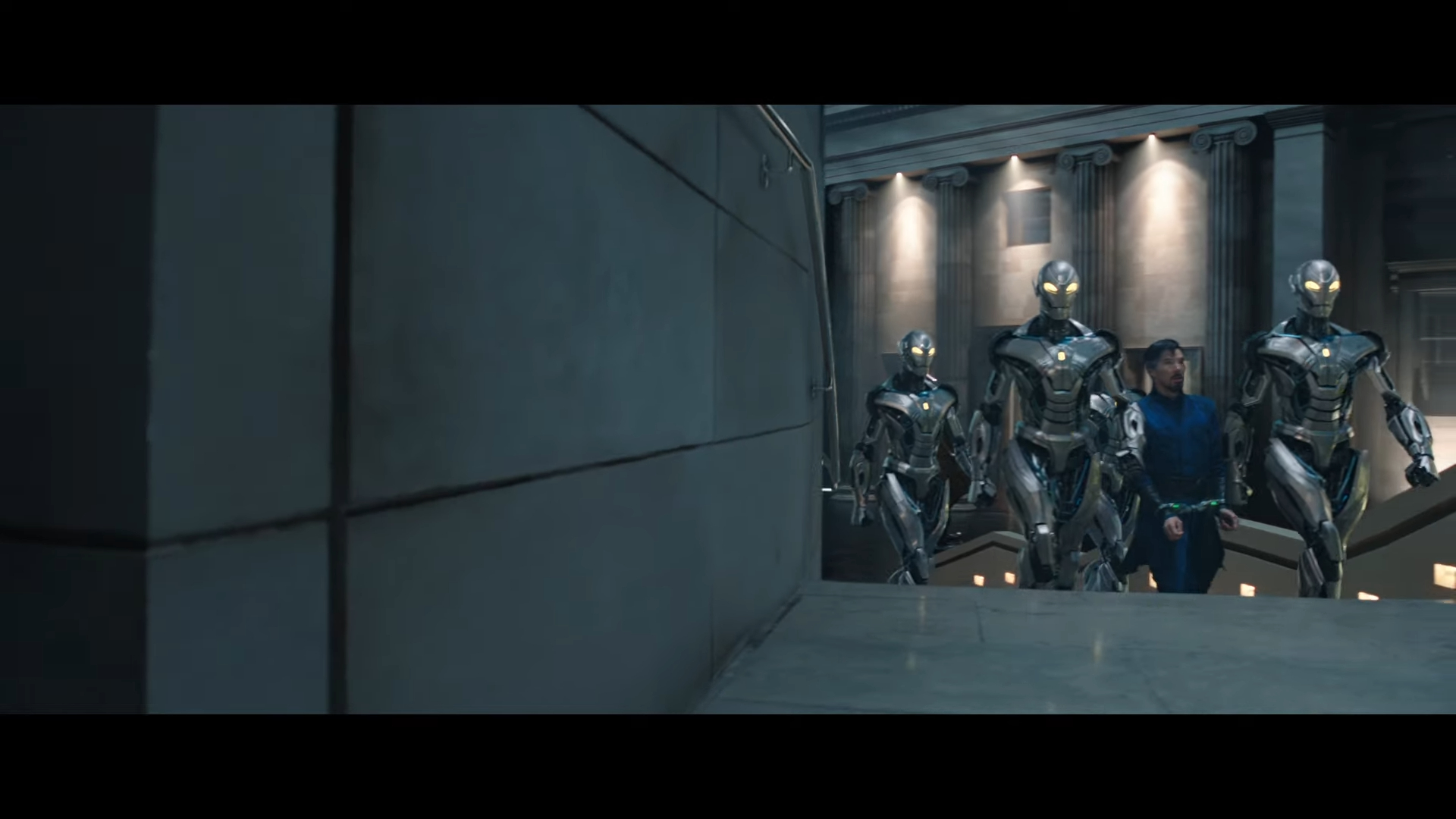 These Ultron bots look a lot like the design of Ultron in the comic book version of the Age Of Ultron storyline.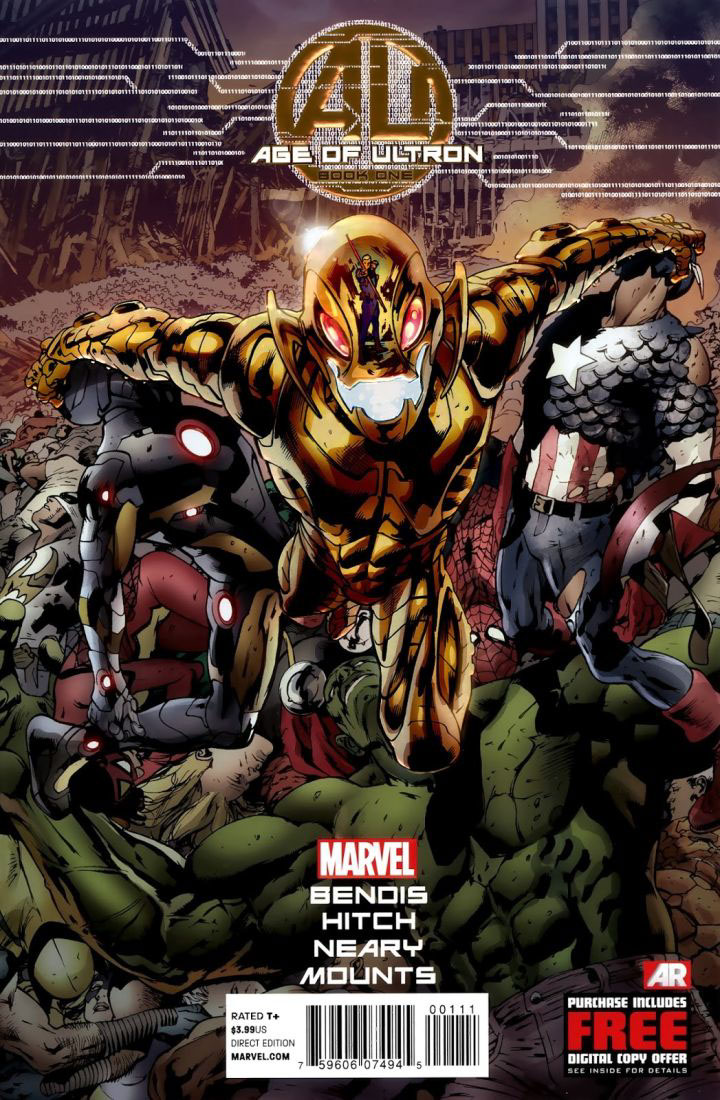 The Illuminati Confirmed?
The person who speaks to Doctor Strange sounds suspiciously like Sir Patrick Stewart's Charles Xavier AKA Professor X from the 20th Century Fox X-Men films. It looks like the rumours might turn out to be true after all, and it seems Doctor Strange will be meeting the Illuminati.
Marvel's version of the Illuminati, that is. In the comics, the Illuminati was a secret group that formed after the Kree-Skrull War when Iron Man realizes that each of the individual members had information about these alien races beforehand, and they could have collectively stopped it. Thus, the group focuses on making decisions on how to stop threats from time to time, including sending Hulk to a planet in space (which caused the events of World War Hulk) and more.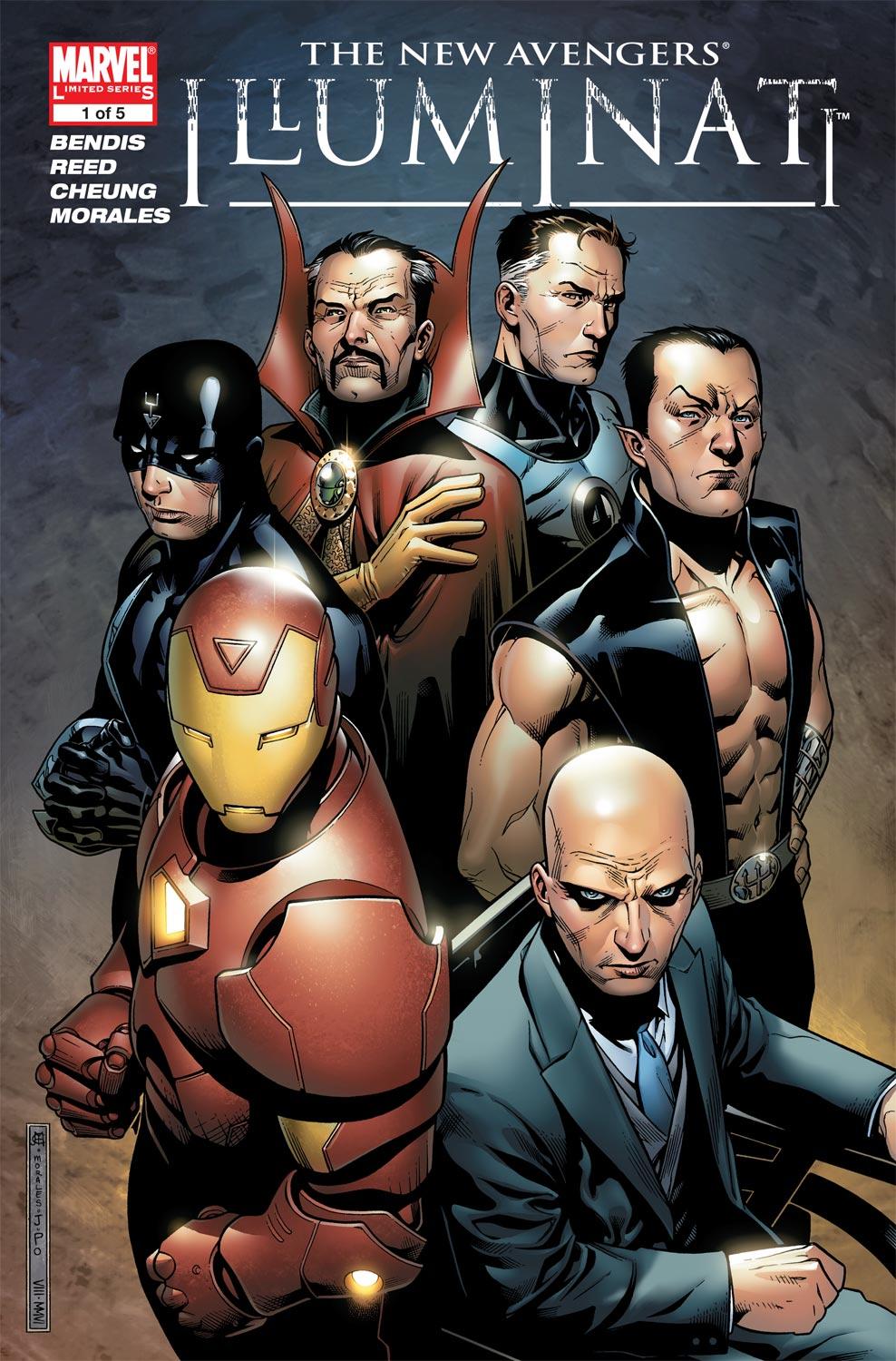 We can see six seats in the trailer. If one is Professor X, the others could be just like the comics: Tony Stark AKA Iron Man, Reed Richards AKA Mister Fantastic, Black Bolt, Namor, and of course, Doctor Strange. However, the MCU version of the Illuminati might feature a variant of Doctor Strange in the group.
Savage Land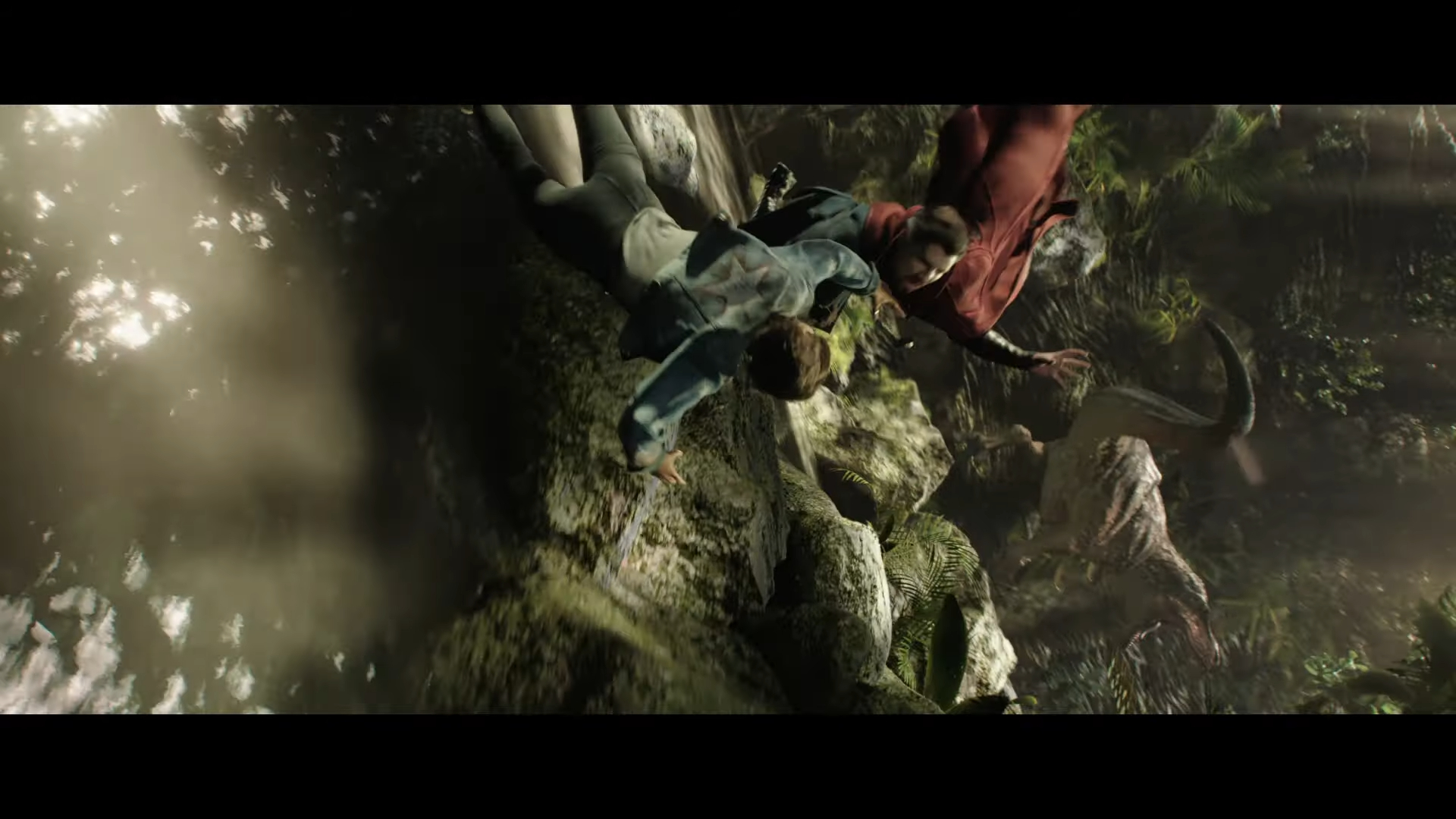 This looks a lot like the Savage Land from the comics, especially with the tropical jungles and dinosaurs.
In the comics, the Savage Land is located in Antarctica but was created by the Nuwali aliens to be a preserve of sorts, which is why there's a jungle and dinosaurs in the middle of the Arctic.
Sinister Strange, Not Doctor Strange Supreme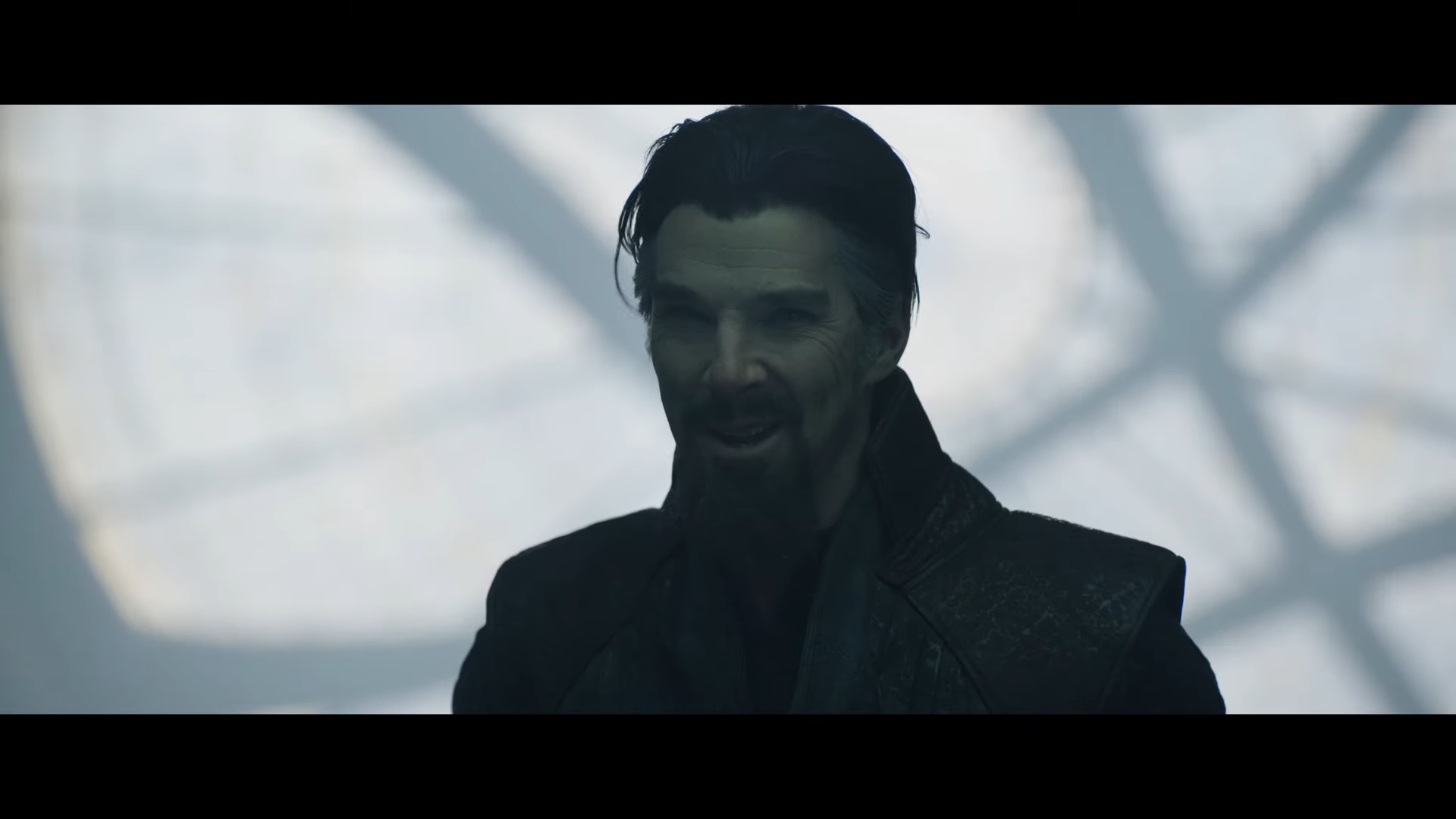 The trailer refers to this character as Sinister Strange, which indicates that this Doctor Strange variant is not the Doctor Strange Supreme previously featured in the Marvel's What If…? series. This might really be a more powerful and darker version of the character.
Mystery Glowing Character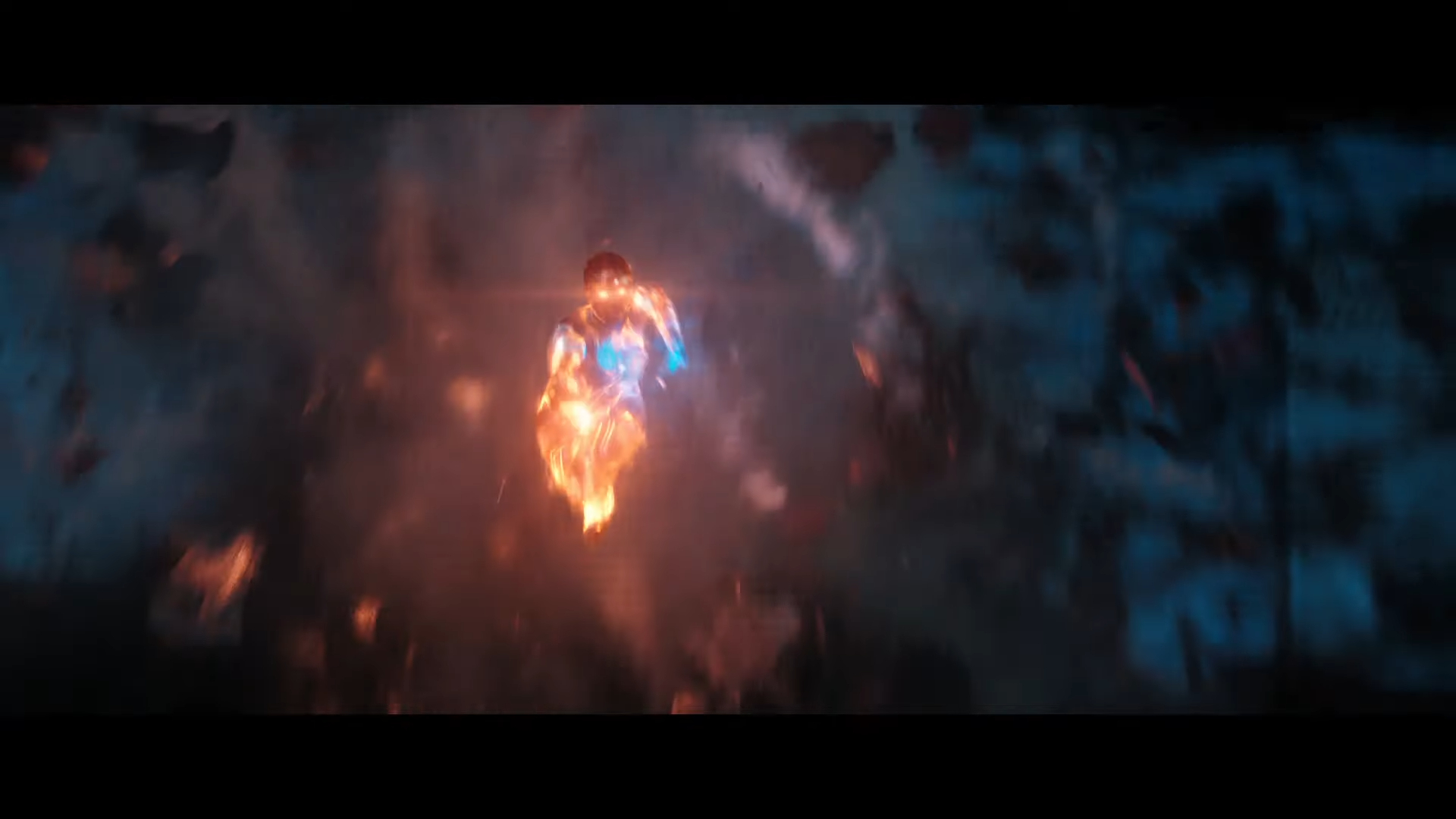 It's unclear who this glowing character is. We see them fighting Wanda Maxmimoff AKA the Scarlet Witch. From the looks of this person's powers, it could be a variant of Carol Danvers AKA Captain Marvel.
Some are even speculating that this might be a Maria or Monica Rambeau AKA Spectrum or Photon. If it's Maria's it's probably a variant. If it's Monica, we last saw her in WandaVision getting her powers at the end of the season.
Teasing Scarlet Witch's Descent Into Madness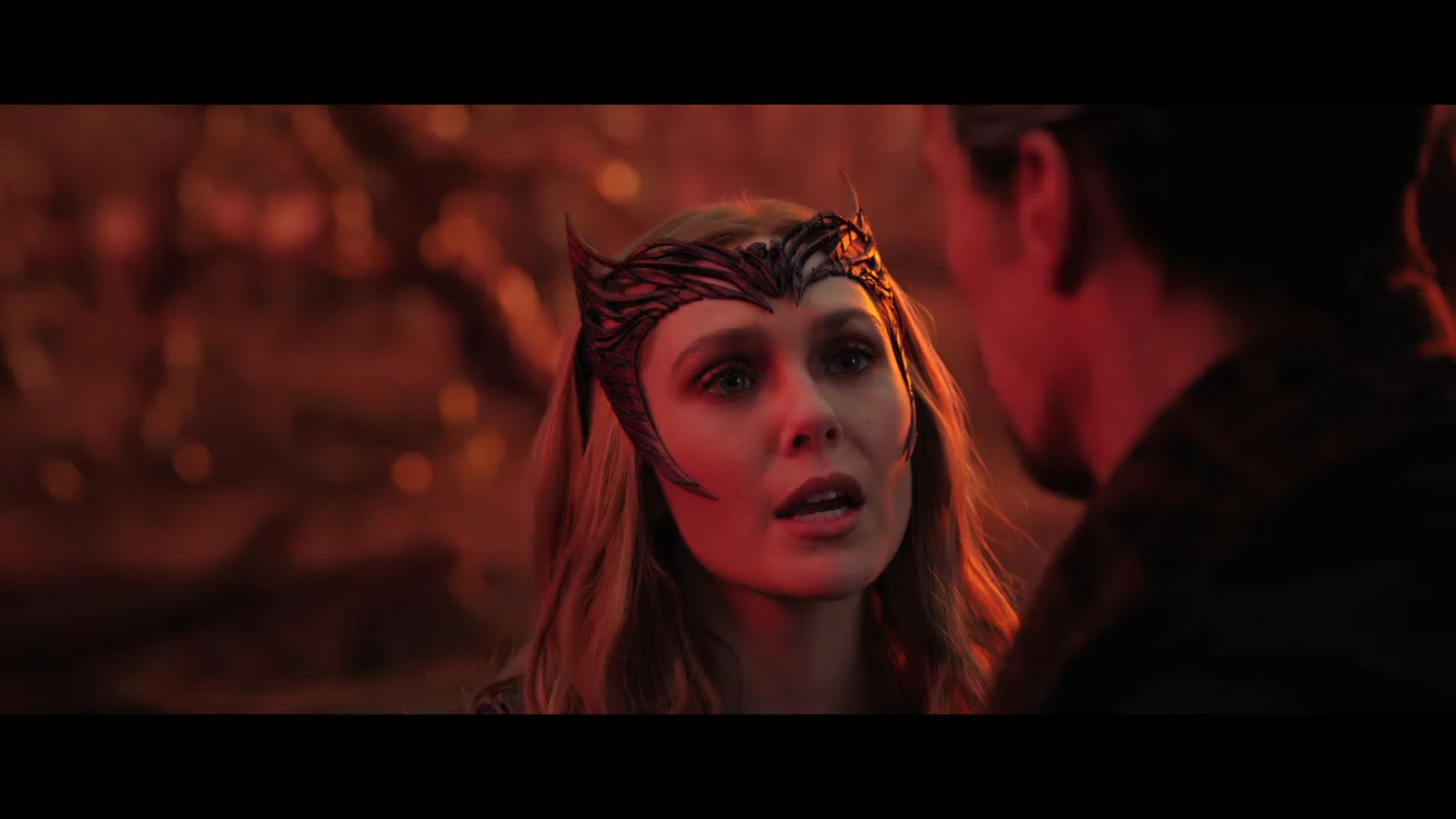 The last time we saw Wanda was in WandaVision Episode 9, with Wanda somewhere in a remote location near the mountains (Wundagore Mountain?), sitting on a porch sipping a drink before we see an astral projection of the real Wanda who is reading the Darkhold. We then hear the sounds of her children screaming for her help.
In the trailer, she says to Doctor Strange, "You break the rules and become the hero. I do it and I become the enemy. That doesn't seem fair."
This seems to be teasing her as a potential villain. In the comics, she became unstable enough that she altered reality, but we already saw that in WandaVision. In the MCU, maybe the multiverse is finally her way to bring her children (Tommy and Billy) back to life. If that happens, we might be getting to Avengers The Children's Crusade in the near future (it's not a coincidence, since Kang The Conqueror is the antagonist of that story.
Will Wanda Bring Pietro Back To Life?
In one brief moment in the trailer, we see an unstable-looking Scarlet Witch before the camera zooms into inside her eyes and we see what seems to be a scene from a previous movie. This looks like the cages that Pietro Maximoff AKA Quicksilver and her were in before Avengers Age Of Ultron.
Maybe she might be bringing Pietro back to life, or even changing her own past. Perhaps this is the MCU's House Of M moment when Scarlet Witch alters the entire universe and timeline?
It's still too little and too early to say too much about what will happen in Doctor Strange In The Multiverse Of Madness. It is slated to release on 6 May 2022, so we still have three months or so before it comes out. Marvel will probably have a few cards up their sleeve to reveal before and leading up to Doctor Strange In The Multiverse Of Madness.
All I can say for now is that it's a damned good time to be a comic book fan, and I'll be there with you guys for everything Marvel-related.
Until then, Excelsior!
Check out the trailer below: