The first episode of Moon Knight is now streaming on Disney+ Hotstar Malaysia. In this feature, I'll be discussing heavy spoilers so if you haven't seen it or want to avoid spoilers, now's your chance to stop reading.
Moon Knight follows Steven Grant, a mild-mannered gift-shop employee, who becomes plagued with blackouts and memories of another life. Steven discovers he has dissociative identity disorder and shares a body with mercenary Marc Spector. As Steven/Marc's enemies converge upon them, they must navigate their complex identities while thrust into a deadly mystery among the powerful gods of Egypt.
You can check out my previous breakdowns of Hawkeye Episodes 1 and 2 here, Episode 3 here, Episode 4 here and Episode 5. and Episode 6 here.
In addition, you can check out my previous breakdowns of Marvel's What If? Episode 1, Episode 2, Episode 3, Episode 4, Episode 5, Episode 6, Episode 7, Episode 8 and Episode 9 here.
If you haven't, you can check out my previous breakdowns and easter egg articles for WandaVision Episode 1 and 2, Episode 3, Episode 4, Episode 5, Episode 6, Episode 7, Episode 8 and Episode 9.
For The Falcon And The Winter Soldier, you can check out my previous breakdowns for Episode 1, Episode 2 and Episode 3, Episode 4, Episode 5 and Episode 6.
For previous breakdowns of Loki episodes, check out Episode 1 here, Episode 2 here, Episode 3 here, Episode 4 here, Episode 5 here and Episode 6 here.
The Voice of khonshu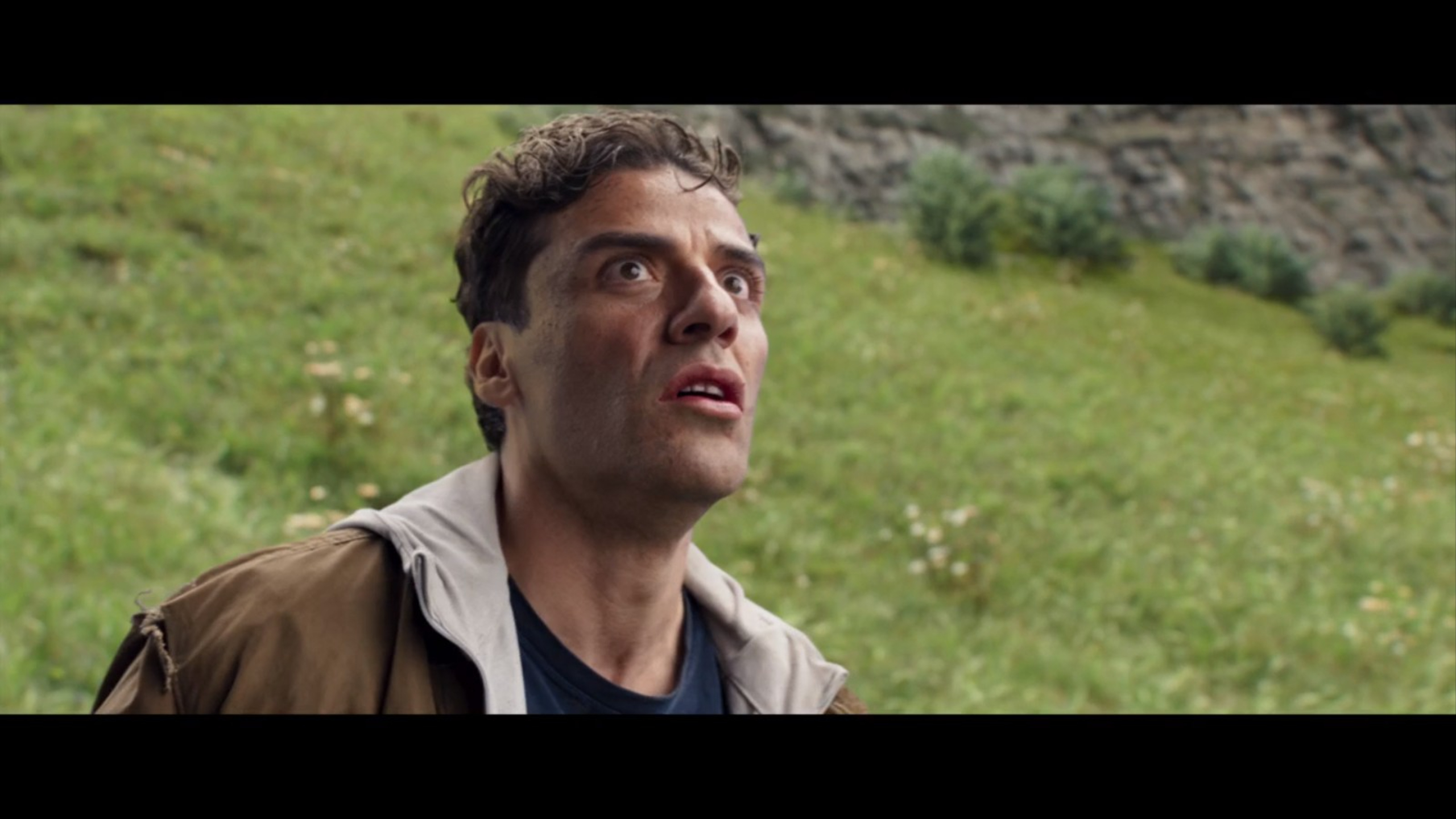 The first mention of another persona or "alter" of this character. Marc Spector is one, Steven Grant is another, and there are a few others. Khonshu tells him to surrender the body to Marc. Khonshu is voiced by F. Murray Abraham, who you may recognise as CC from the Mythic Quest series on Apple TV+.
Khonshu is the ancient Egyptian god of the Moon and night travellers. In the comics, he was the one who saved Marc Spector from dying and gave him his powers. Moon Knight is the avatar of Khonshu and is also known as "The Fist of Khonshu". Moon Knight's strength, endurance, and reflexes are enhanced.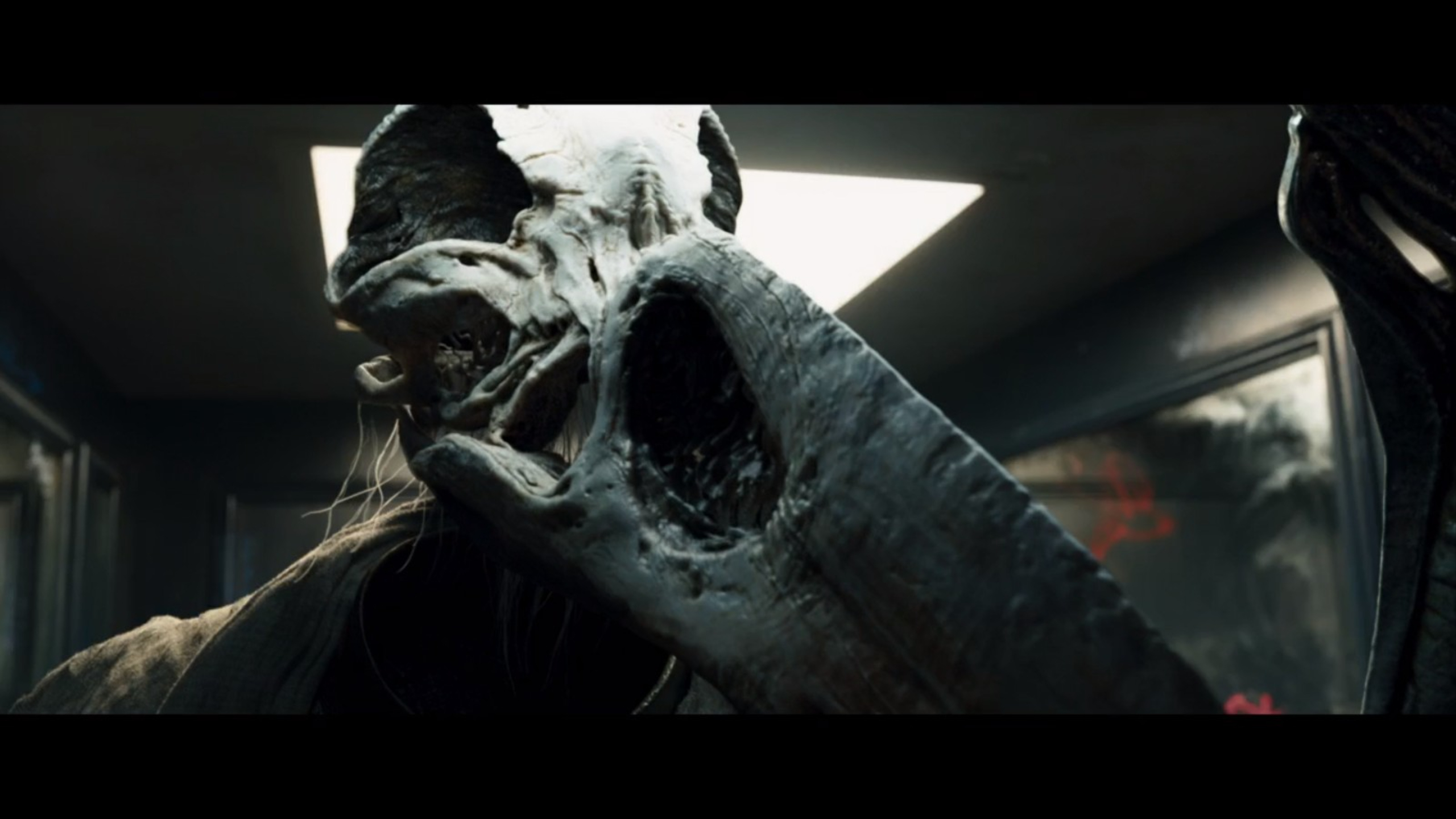 Ethan Hawke As Arthur harrow
We meets Ethan Hawke's Arthur Harrow for the first time without any introduction. Due to the nature of the time skip, at this point, we have no idea what's happening yet. He's already the leader of a cult, and he speaks of serving a "goddess". He later mentions the goddess' name as Ammit. Ammit is a demoness and goddess in ancient Egyptian religion with the forequarters of a lion, the hindquarters of a hippopotamus, and the head of a crocodile. Her titles included "Devourer of the Dead", "Eater of Hearts", and "Great of Death", as she would eat the hearts of the unpure or evil in the afterlife.
It looks like Arthur uses his powers to "judge" people, whether they are "good" or "bad" via the tattoo of a literal scale on his arm. He even kills an old woman for being judged as not good according to the scales of Ammit.
Arthur Harrow Calls Steven A "Mercenary"
Arthur Harrow calls Steven a "mercenary". Why? Because his other personality/alter, Marc Spector, really is a mercenary, not someone who works at a museum gift shop. In the comics, it was on a mercenary job that Marc was shot by Raoul Bushman before getting saved by Khonshu.
Layla
We still have no idea who this Layla is, other than that she's connected to and cared about Marc Spector. She's played by May Calamawy. Accrding to some sources, she plays a character named Layla El-Faouly, so she's probably not related to Layla Miller in the comics, who is a mutant who can resurrect the dead.
Perhaps this character replaces Marc's wife from the comics, Marlene Alraune. We'll have to wait and see.
Duchamp
It's interesting to point out Duchamp's name. That's not a coincidence.
In the comics, Jean-Paul DuChamp, typically referred to as Frenchie, is a pilot and sidekick to Moon Knight. However, we still don't know which actor will be playing him, or even if he'll be showing up.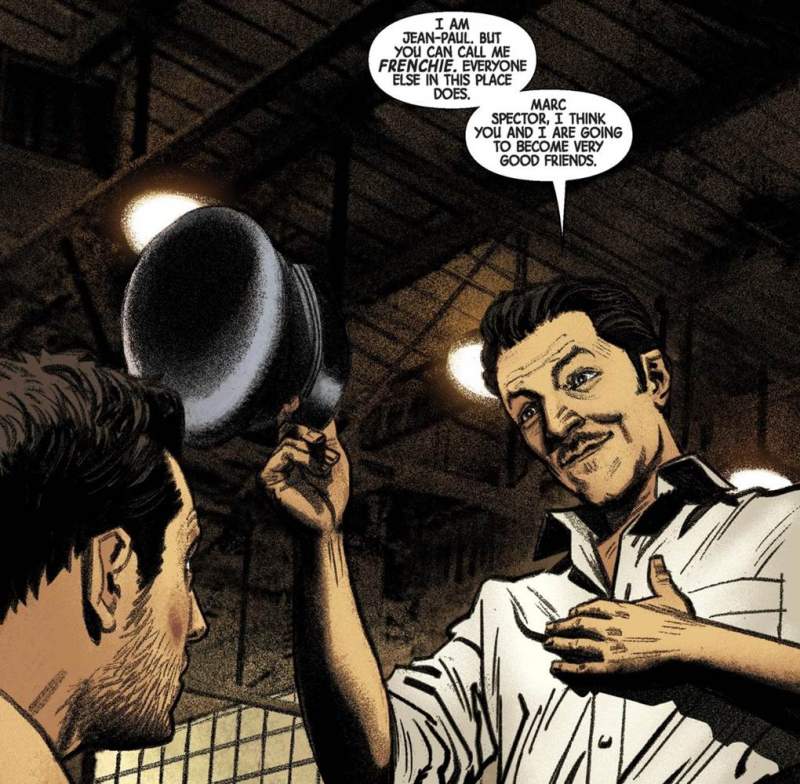 Marc Takes Over And Becomes Moon Knight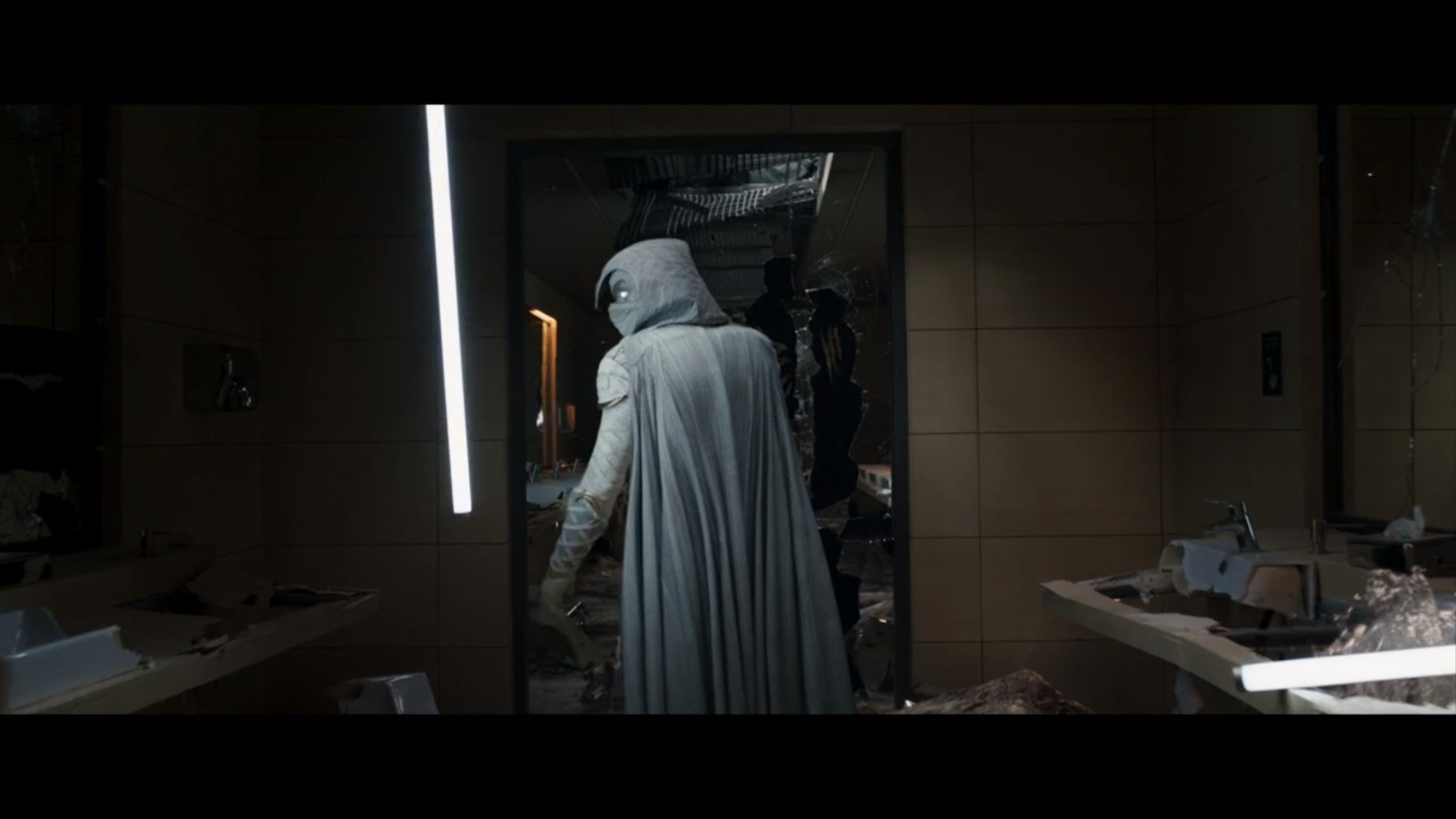 Marc Spector reveals himself to Steven and asks to take control. He turns into the Moon Knight and beats down what I assume is an Egyptian jackal that's closely related to Anubis, the Egyptian god of death. Ammit is the daughter of Anubis in Egyptian myhology.
The episode ends there and this is perhaps one of the best Disney+ MCU pilot so far. Until next, true believers, excelsior!