The long-awaited next entry to the Azure Striker Gunvolt "2D Mega Man-style run-and-gun action" series is coming out later in 2022.
Developer and publisher Inti Creates, also known for its cultured work via the GalGun series, will be launching Azure Striker Gunvolt 3 for Nintendo Switch (via Nintendo eShop) on 28 July for US$29.99. The game will get a physical edition via Limited Run Games, presumably around the same July timeframe.
The third Azure Striker Gunvolt game features new characters to use, new swordplay and superpowered fighting moves and action alongside the series' patented darts lock-on electric blasts, and a slew of new team-up powers called Image Pulse and new songs and idols to summon for "Kudos" points while fighting.
Check out the trailer featuring a lot of 2D pixel action (with an intro from ex-Capcom guy Keiji Inafune) and the game's official poster art below: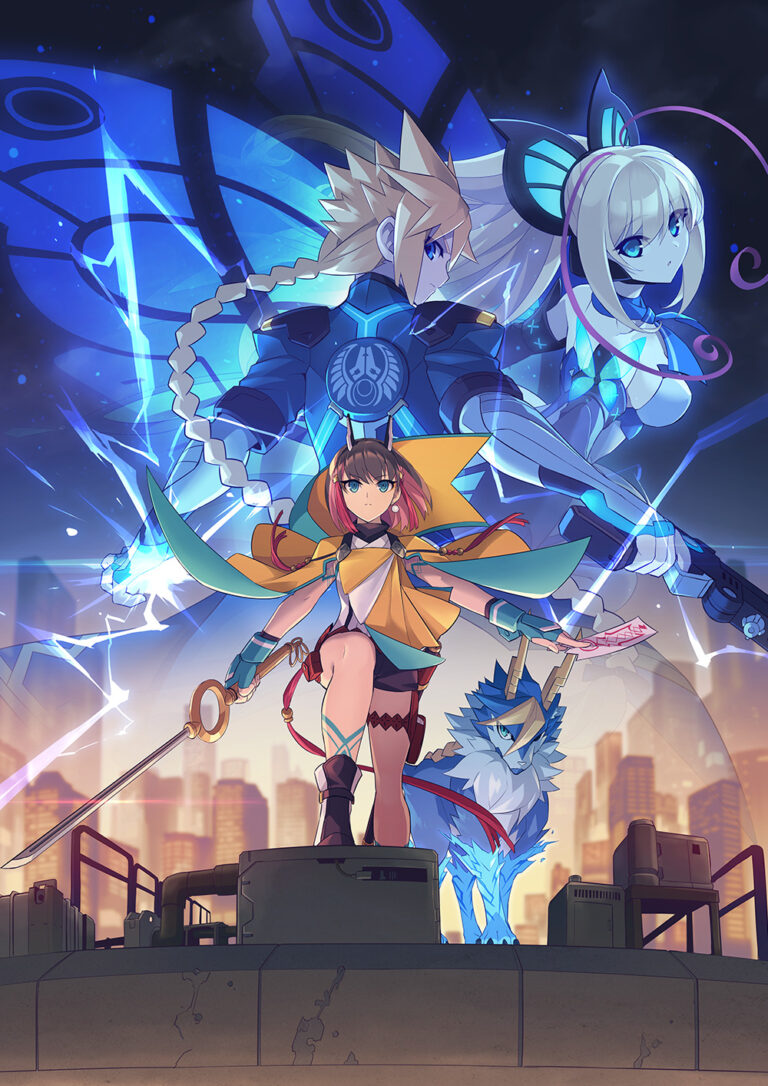 Related