The Chip & Dale Rescue Rangers movie in 2022 is what happens when Disney wants to show off its plethora of IPs it own and its copyright law negotiation skills. The show, which is a live action and animation combo film not unlike Who Framed Roger Rabbit? (but arguably less impressive visually), is about two pals Chip and Dale who have to solve a mystery in their Hollywood lives years after their hit show got cancelled.
Just like that Roger Rabbit film, there are a ton of cameos ranging from Disney shows to even cartoons from Fox and other properties the media conglomerate has integrated into its capitalism-savvy giant body. There's a lot to point out (and we're probably missing a couple), so let's dive right in.
Note: we'll be talking about the whole film from start to finish, which means this feature has spoilers. Here's your warning.
Blaster from Transformers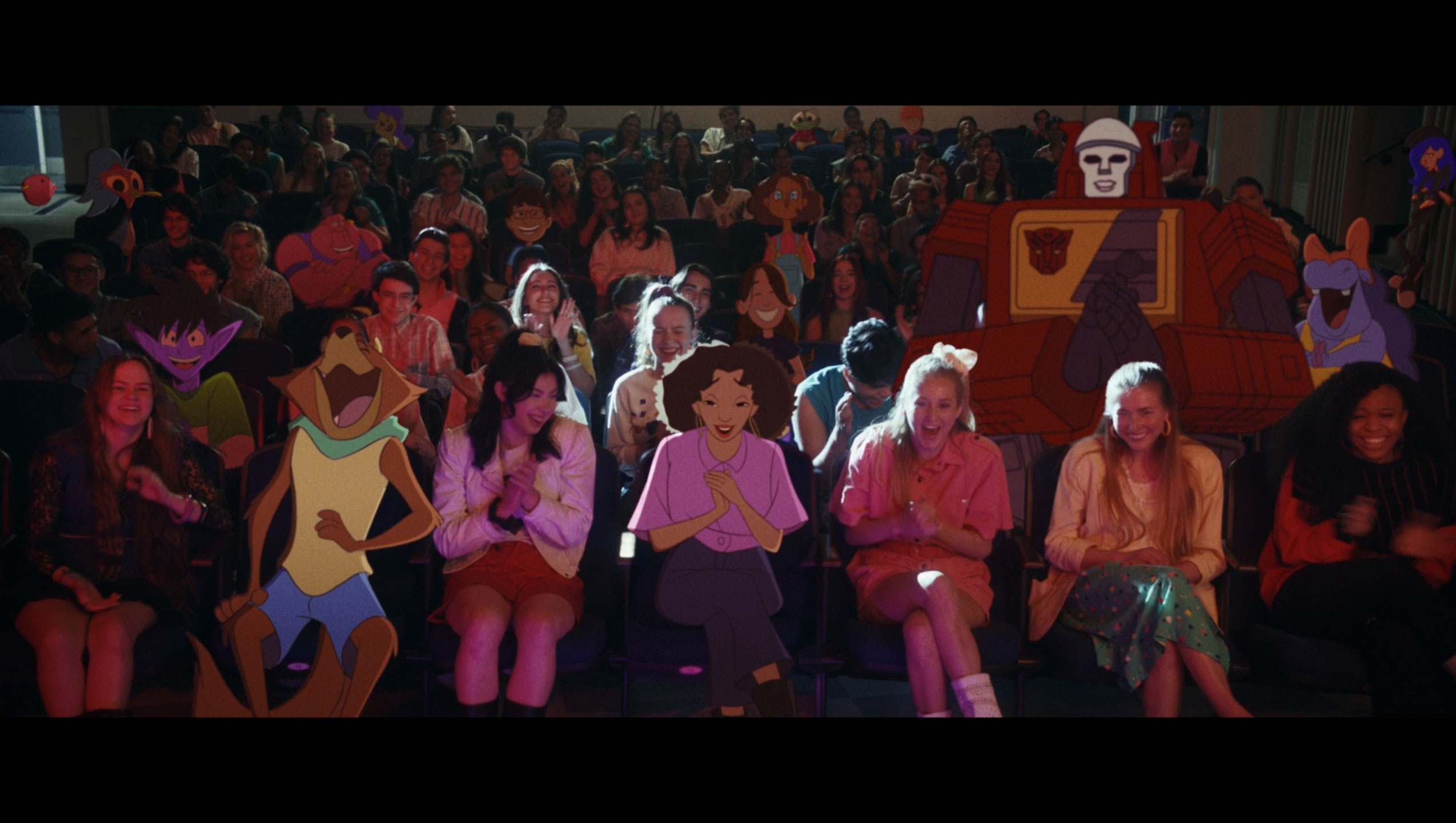 Basically good guy Soundwave from the hit 80s cartoon The Transformers. He appears during a school talent contest which Chip and Dale headlined in.
MC Skat Cat and Paula Abdul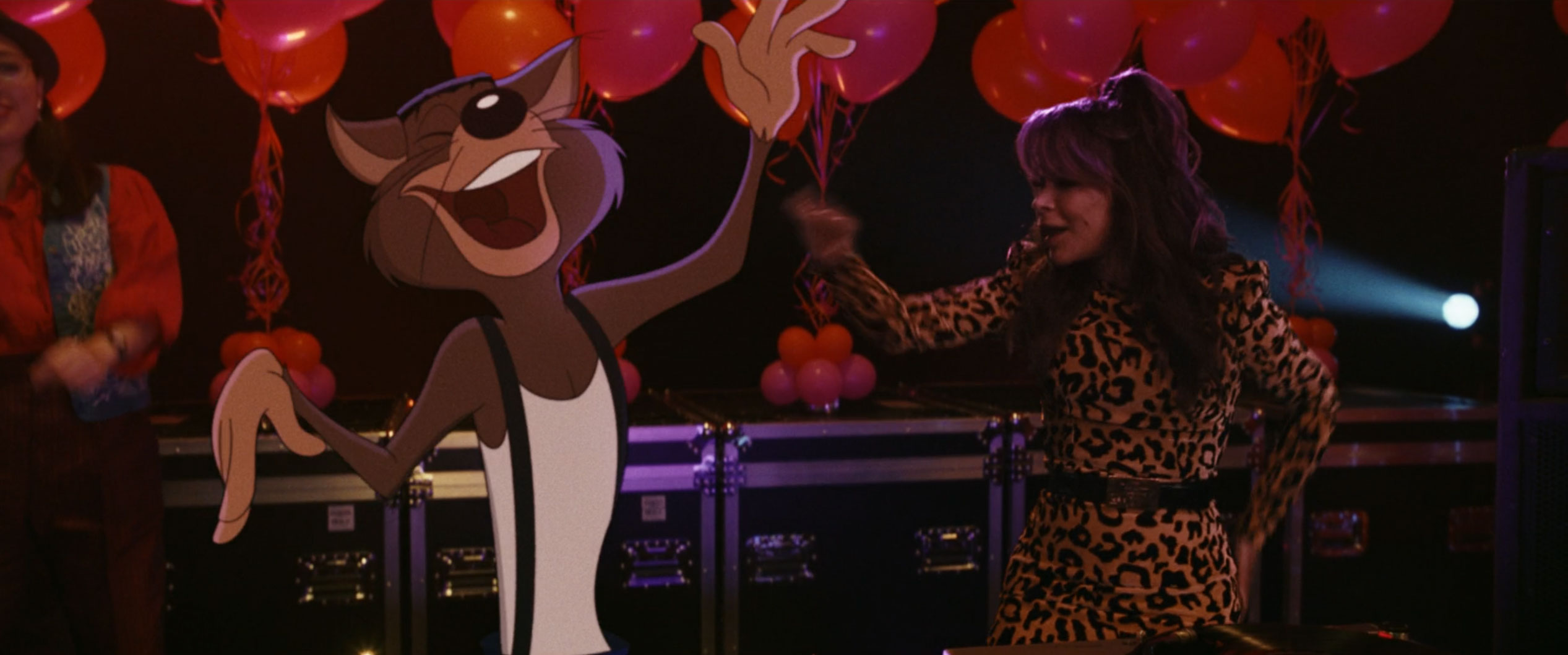 The Rescue Rangers show was in the late 80s, so this was one other obvious cameo to put in. The animated Skat Cat appeared in the Paula Abdul music video Opposites Attract
Three Little Pigs and Roger Rabbit
Chip & Dale are seen dancing with the Three Little Pigs short back in 1933 and with Roger Rabbit from the memorable live-action and animation movie hybrid Who Framed Roger Rabbit?
Lumiere from Beauty & The Beast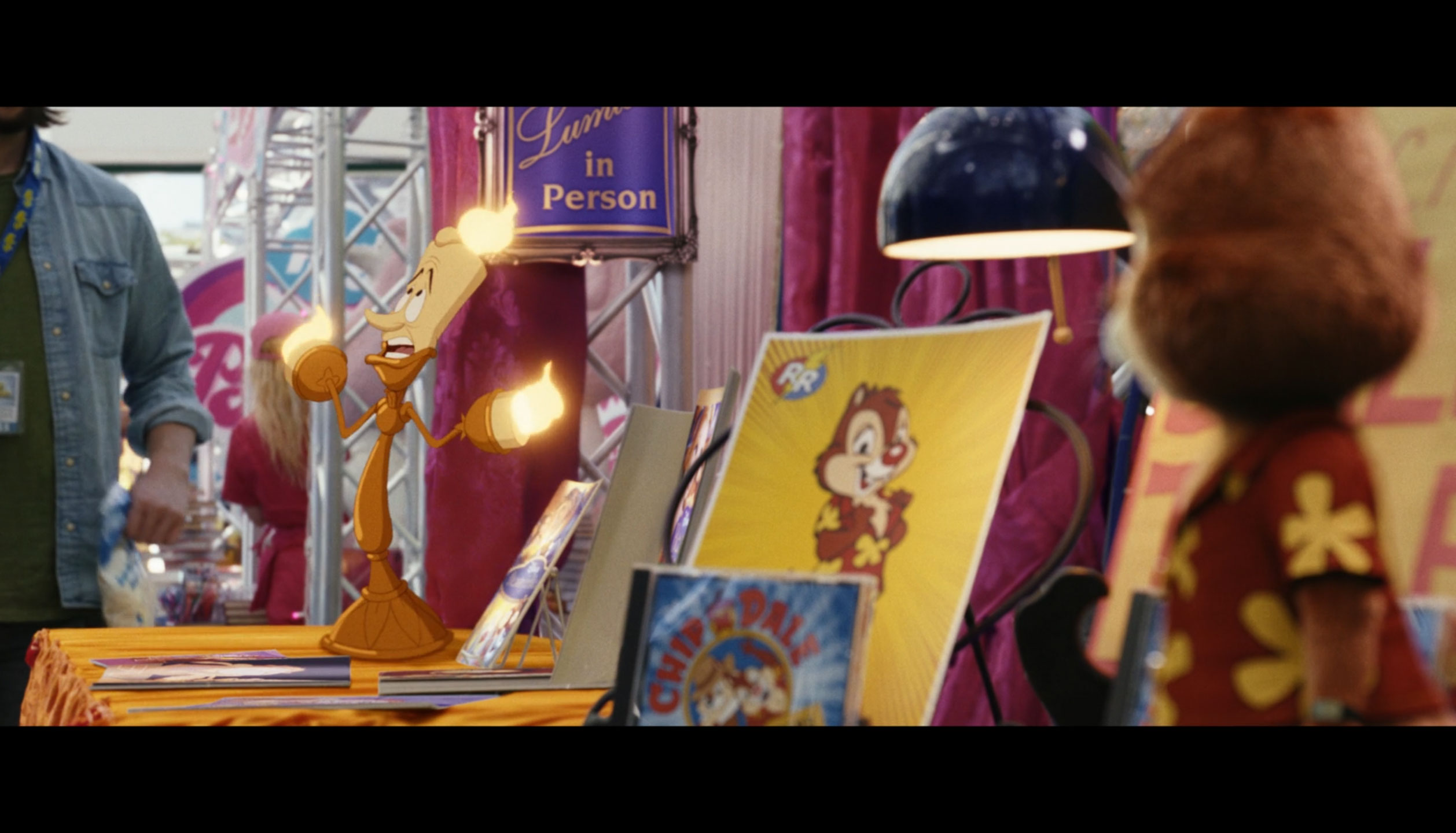 The animated candlestick has seen better days. He's here in a comic convention with Dale, in a separate booth.
Baloo from the Jungle Book Reboot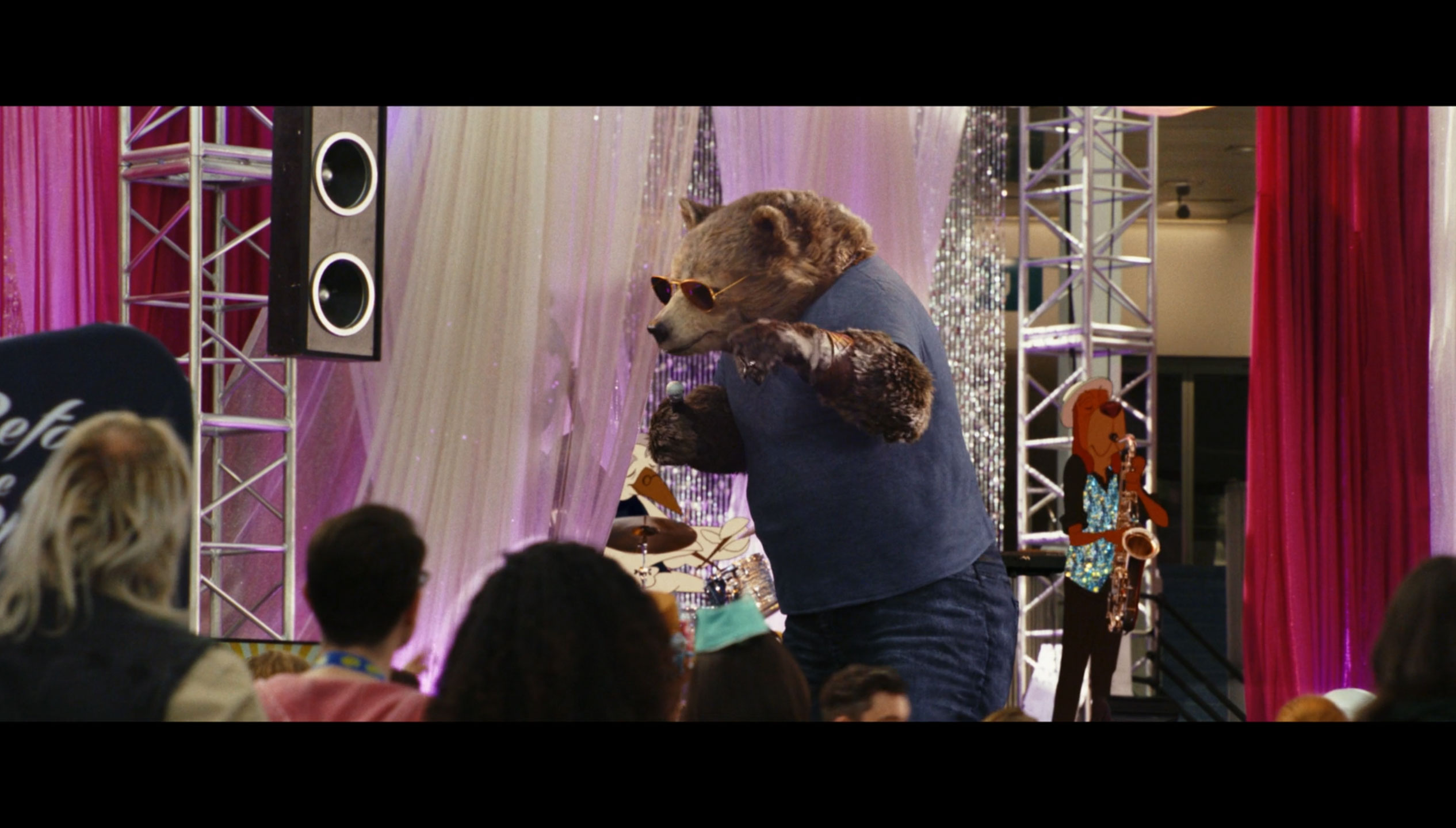 Baloo makes an appearance in the movie singing Bare Necessities on-stage during a comic conference.
Ugly Sonic from The First Sonic The HedgeHog Movie Trailer
Yes, Ugly Sonic plays a pretty significant role in this film, and he's voiced by Tim Robinson. He's one of Dale's pals from an opposite booth in the convention centre. There are a bunch of jokes involving his human teeth, and about him knowing the FBI which pays off later.
Tigra from Marvel Comics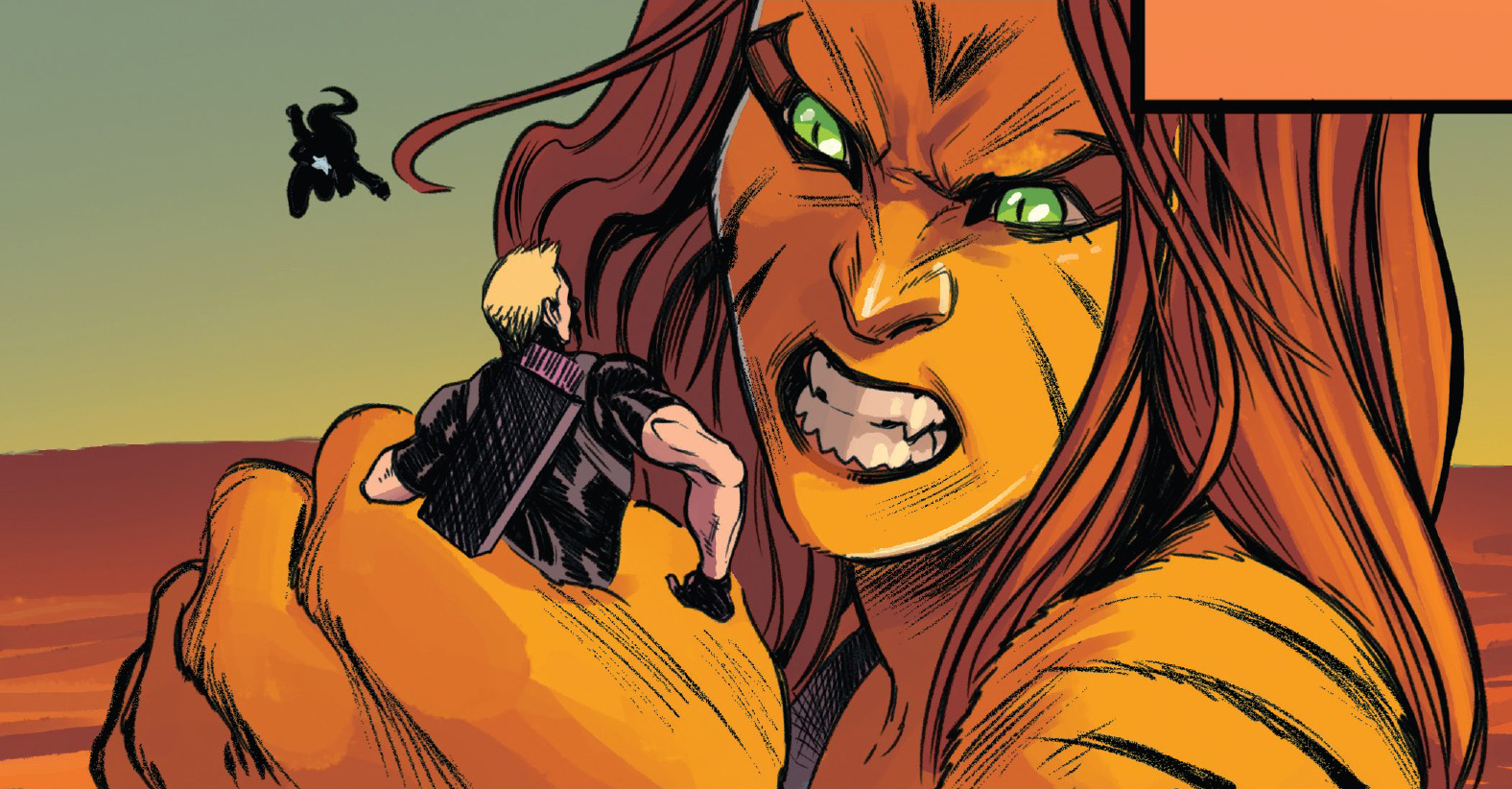 One of the more obscure member of the Avengers pops up during the early scenes in the comic convention. This version's from the not-so-good Avengers: United FOX animated cartoon series.
Flounder from The Little Mermaid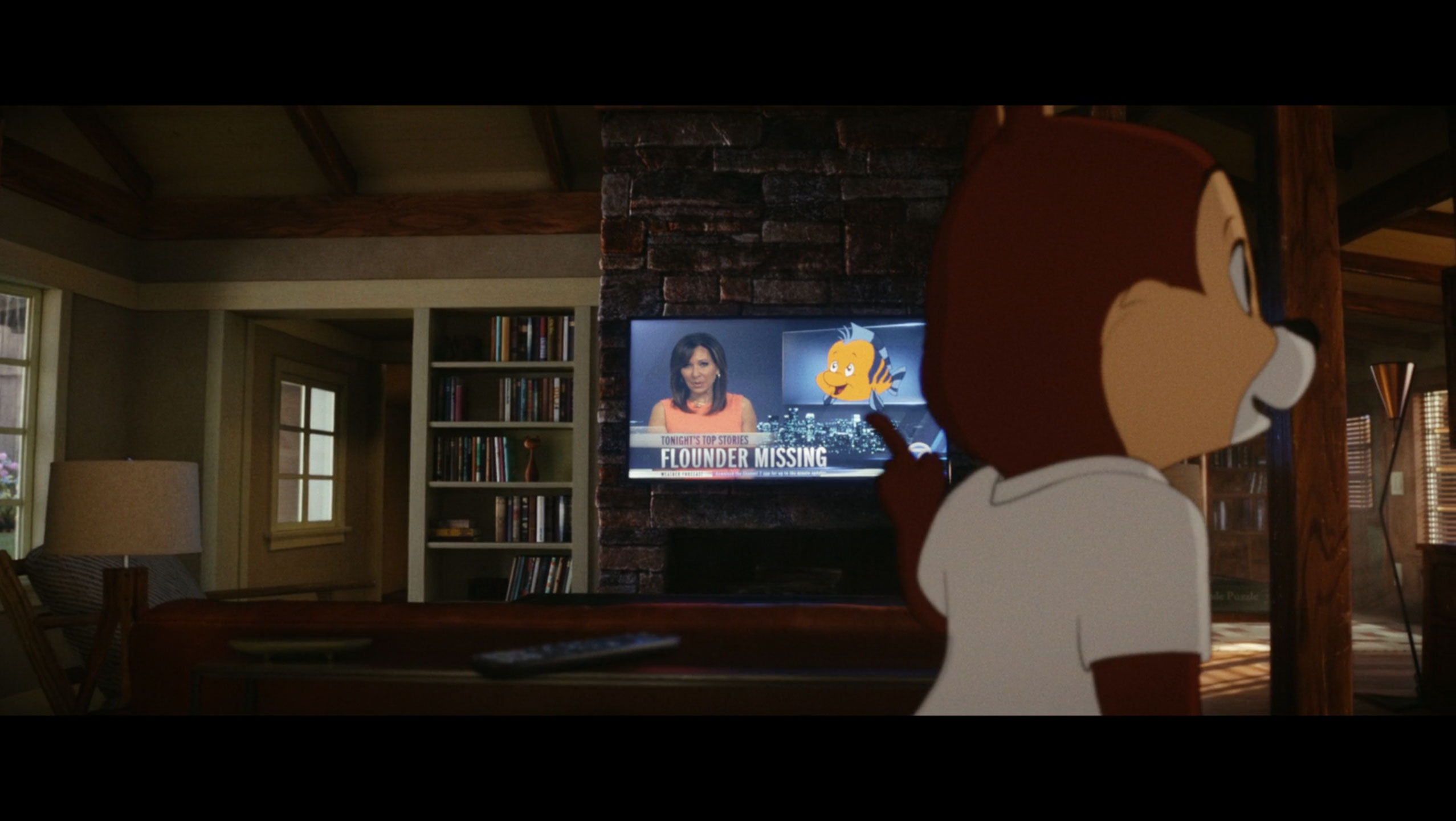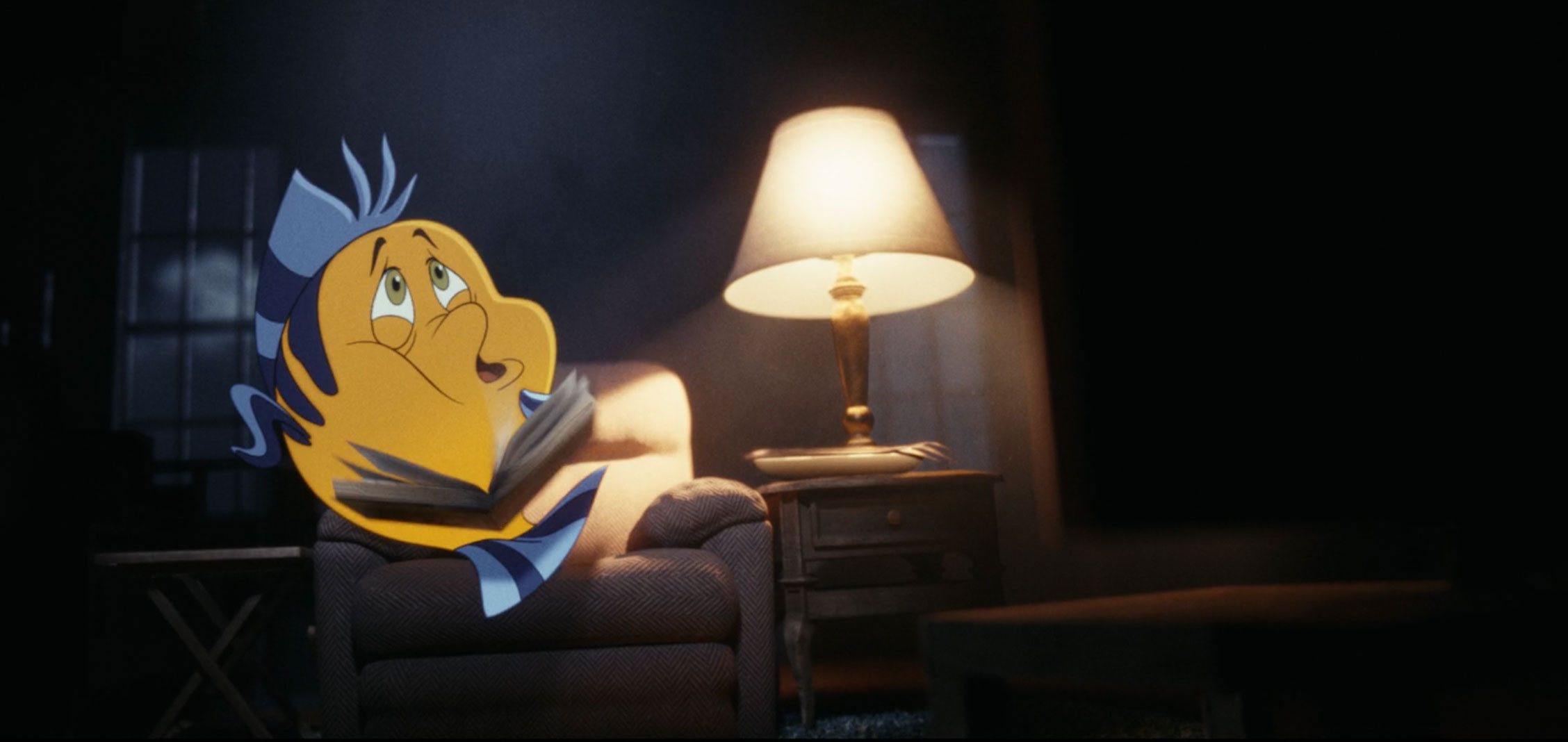 Ariel's fish buddy from the 80s animated classic Disney film shows up as one of the victims in the film. He tried to sell off a fork (calling it a dinglehopper) before he gets kidnapped by CGI goons and alter his look so that he becomes victim to bootlegging.
Hollywood Walk Of Fame Names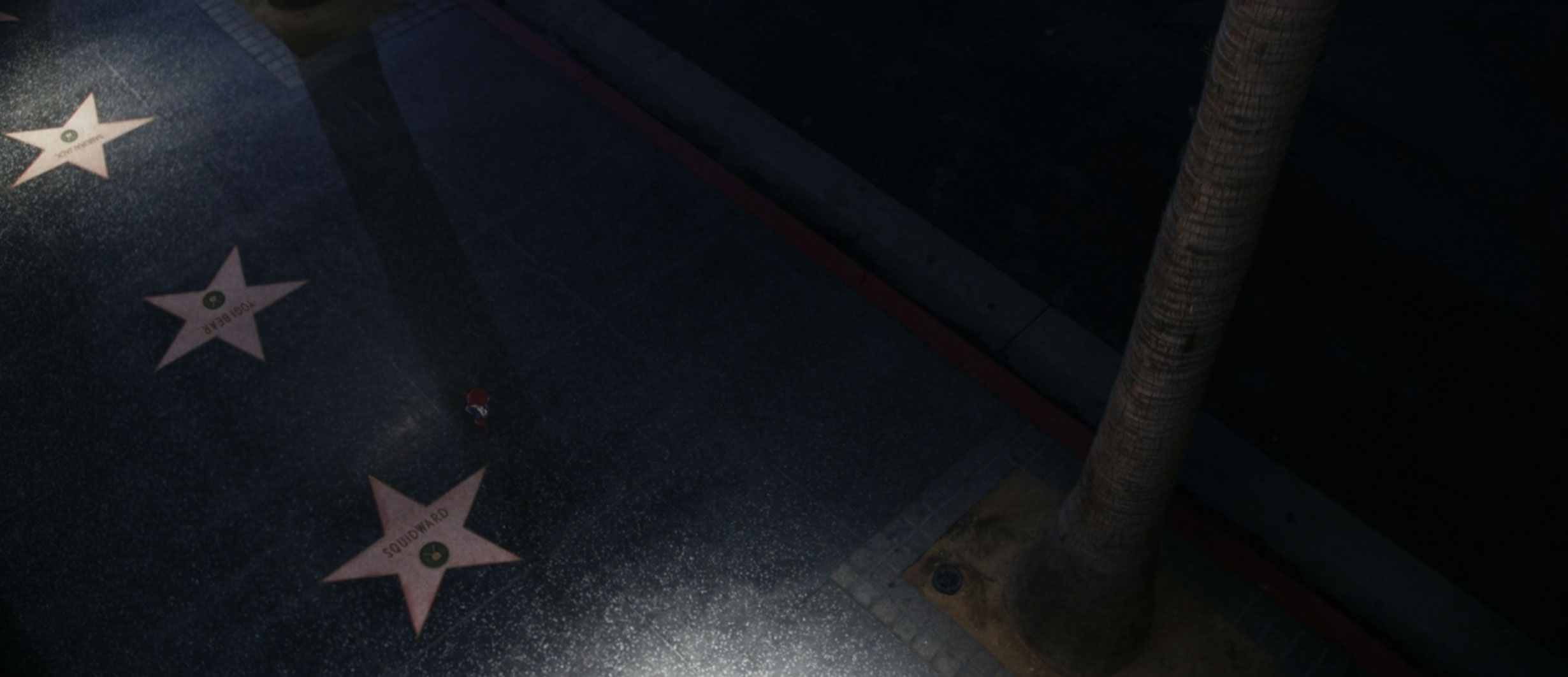 If you look closely, the Hollywood Walk of Fame names are Squidward from Spongebob Squarepants, Yogi Bear from the Hanna-Barbera cartoons, and Samurai Jack.
Heck, famous Capcom female fighter Chun-Li is also immortalized on the Walk of Fame. They spelt her name wrong: she has a hyphen in her name.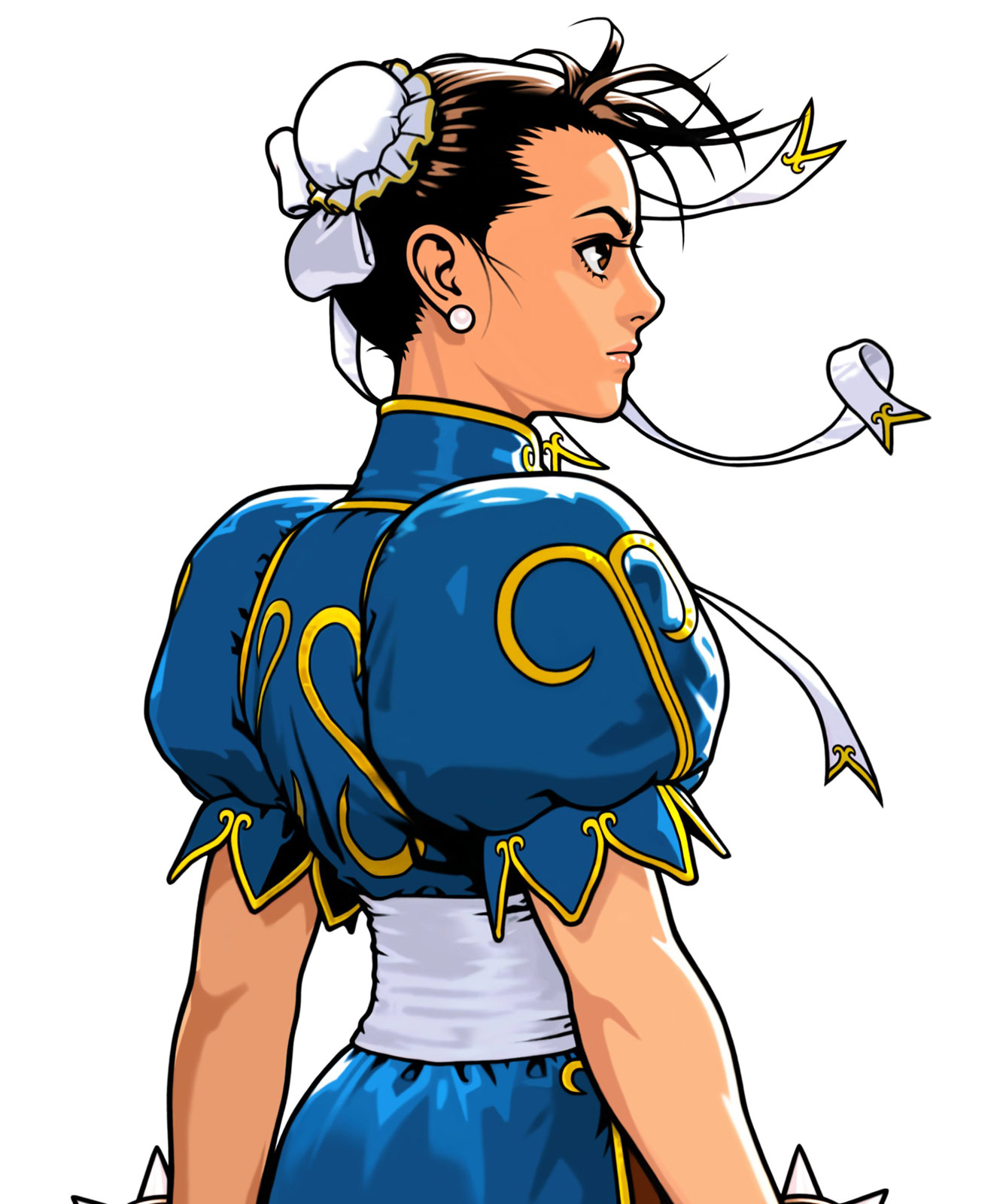 Batman and E.T.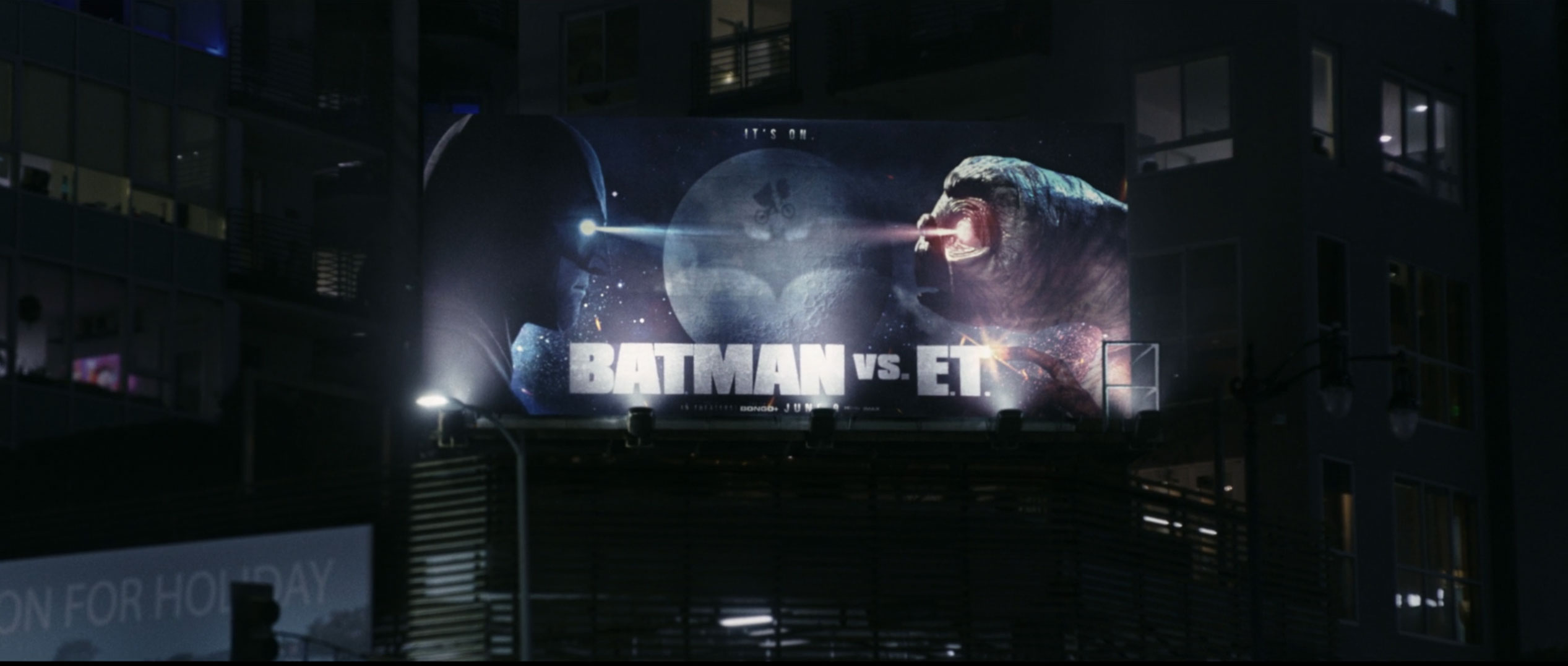 A quick little billboard joke featuring a rich billionaire who fights crime and a space alien. The quick gag is taken further when it's the movie Chip watches at home. And yes, that's Will Arnett's voice as Batman.
Batman's voiced by Jorma Taccone; our bad.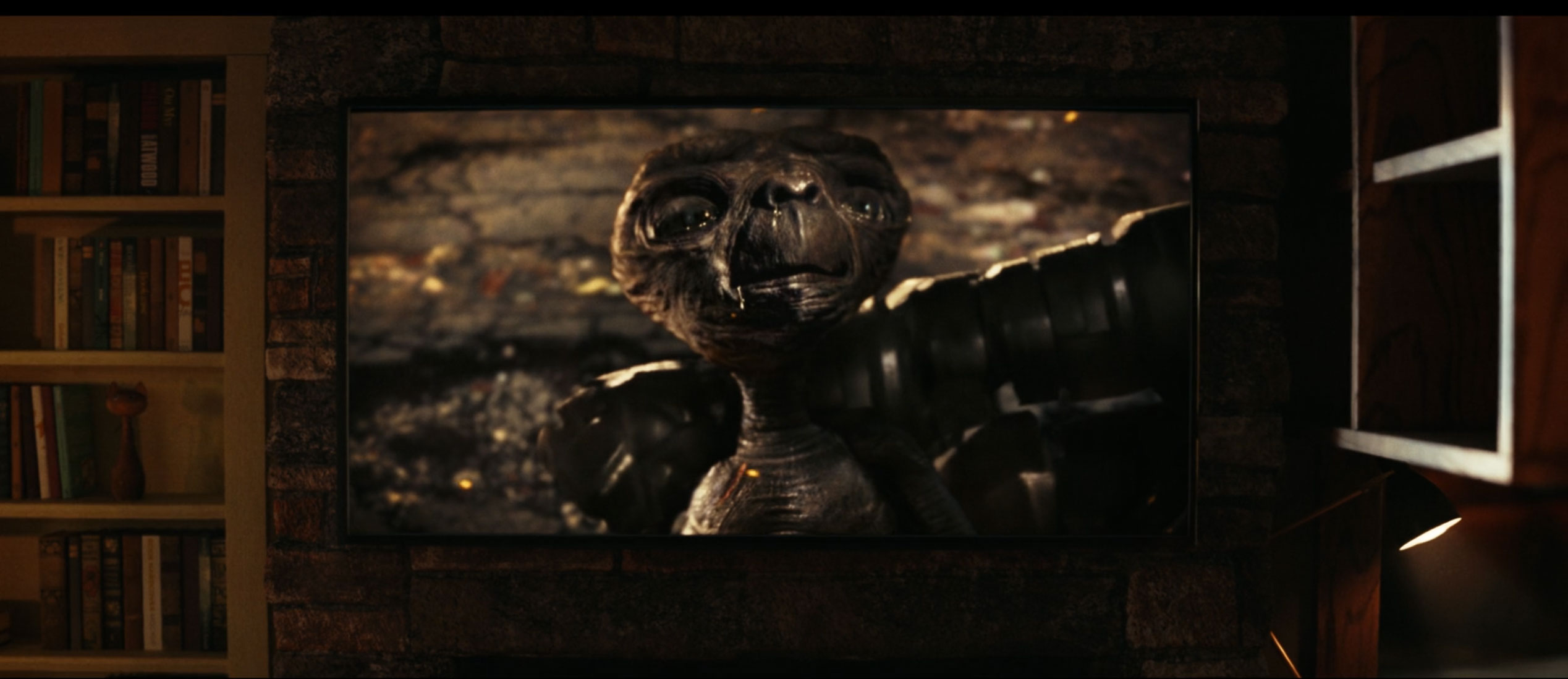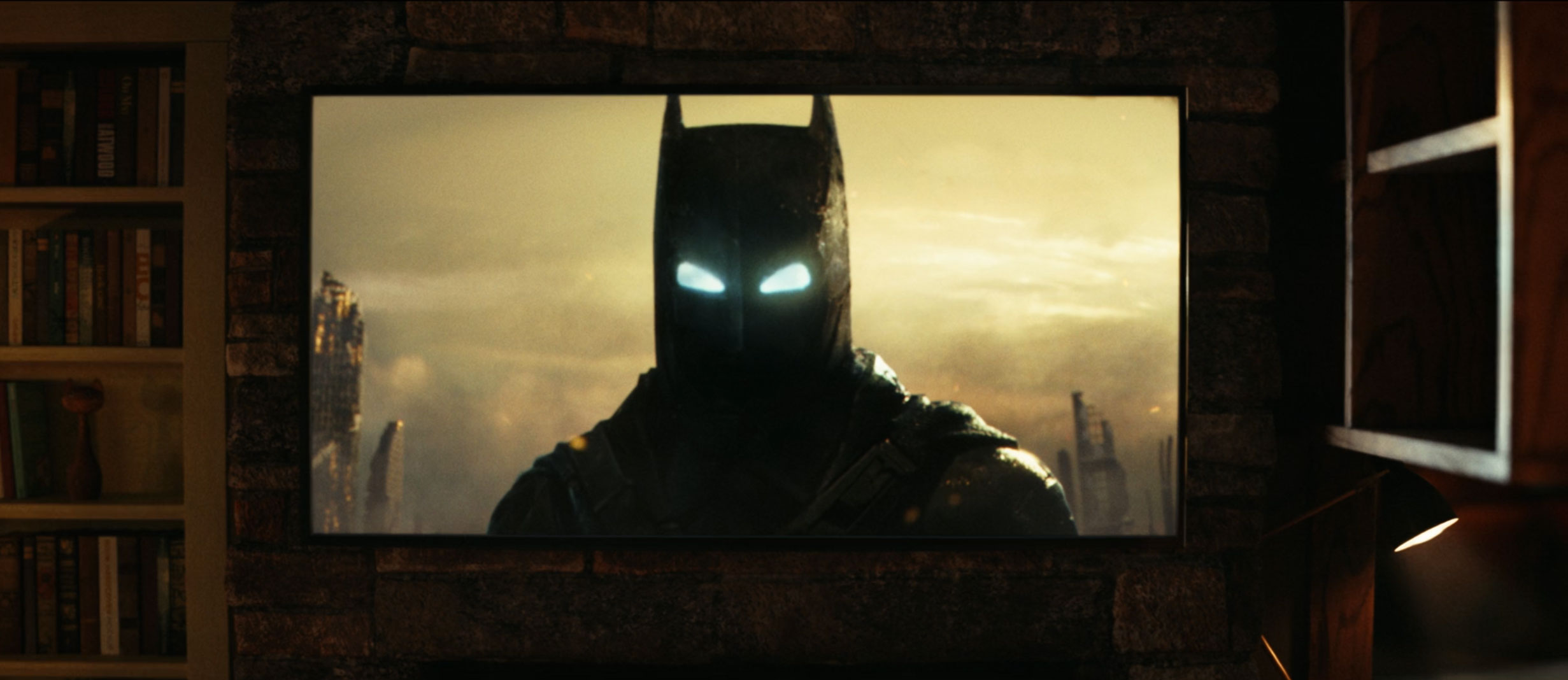 Wynnchel and Duncan from Wreck-It Ralph
The two doughnut cops from Wreck-It Ralph make it as actual cops in Hollywood, investigating Monterey Jack's disappearance.
Related