[Rumour] Here Is The Current Street Fighter 6 Roster So Far, Featuring Old Favourites Returning
By Mr Toffee|June 3, 2022|
Hours after the new Street Fighter 6 came out, along comes a 4chan post from an anonymous user who uploads the majority of the roster for the game.
The mix of names from the leaked images on 4chan and on Twitter (via @zero_setsu) feature a number of returning characters and new fighters in the sixth mothership game. These include a new version of Ken without the banana hair, but still the black top and red pants ensemble, a Zangief with long wrestling pants, Dee Jay with a more green-inspired look to match his flag of Jamaica, a short-haired Cammy dressed up as a civilian but still has her trademark long braided rope hair, and a Rashid who looks more hip.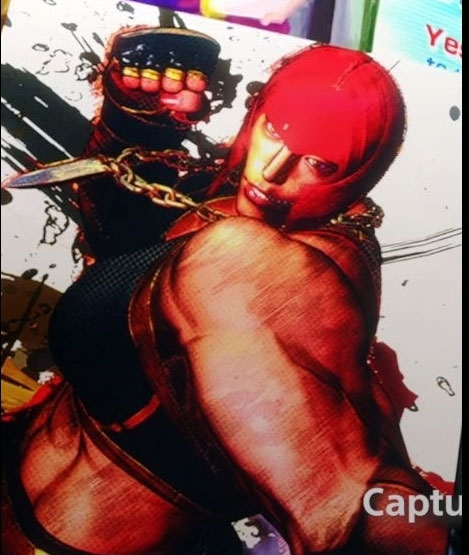 On the new fighters side, we have a giant red-haired MMA lady named Mari Za (above), a French lady fighter named Mimi, a tiny Mexican girl named Lili who fights with two traditional war clubs, a white-haired older gentleman named JP who has a stick, and a Chinese assassin with sharp claws named A.K.I. There's no image of Li-Fen here, and we doubt that this leak is the full roster. We're pretty sure there are more characters on the way.
Here's the full roster with the leaked cast included.
Ryu (revealed in the trailer)
Chun-Li (revealed in the trailer)
Luke (revealed in the trailer)
Jamie (revealed in the trailer)
Li-Fen (in the trailer; maybe a playable character)
Damnd (Final Fight guy in the trailer; maybe a playable character)
Kimberly (at the end of the trailer)
Mari Za (billboard poster at the start of the trailer)
Ken
Cammy
Zangief
Dhalsim
E.Honda
Blanka
Guile
Dee Jay
Rashid
Juri
Ed
Akuma
Lili/Lily
JP
A.K.I
Mimi
https://twitter.com/FGC_Daily/status/1532627351515066369
That's a whopping 23 characters so far. And these designs look really awesome, like as if the core developers and artists got back the Golden Age touch that was from the mid-90s. Street Fighter 6 will be out in 2023 for PlayStation 5, PS4, Xbox Series, Xbox One, and PC. No word on whether the game will be multiplatform or not.
Related