The Warner Bros.-developed 2D platformer fighting game MultiVersus may just be the ticket to bring the genre further into the mainstream.
The brawler title, which is still in early access open beta mind you, has a recorded peak concurrent player count of 62,433 via SteamDB. Right now within the last 24 hours, the game has a concurrent user base of 51,737 at this point of typing.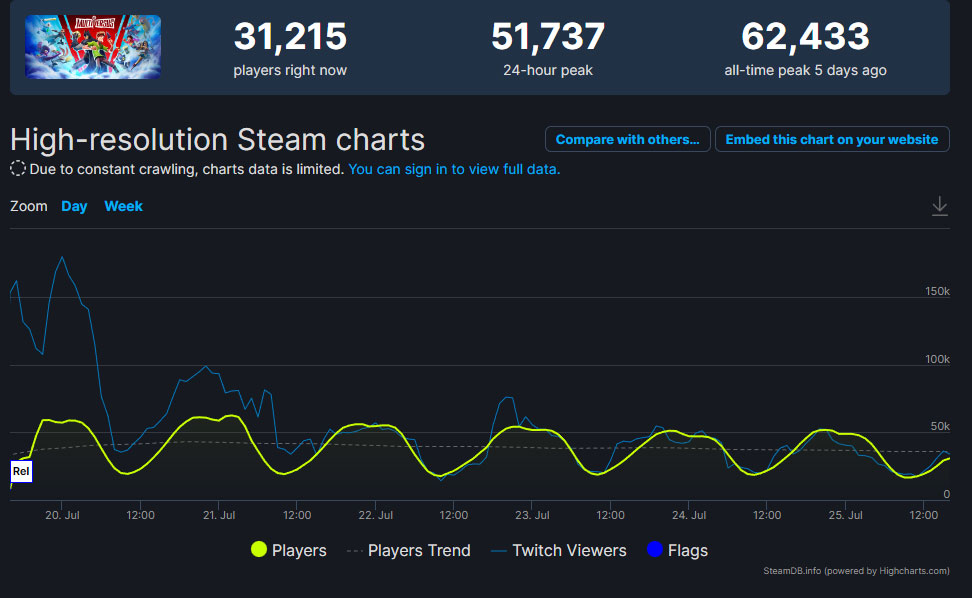 How does the game stack up with other fighting games? Pretty well, actually. In fact, you can argue that MultiVersus is the top fighting game with the highest concurrent player base, moreso than other fighting games. Here's a quick list of each fighting game's all-time peak:
Dragon Ball FighterZ: 44,303
Brawlhalla: 34,816
Guilty Gear Strive: 31,156
Street Fighter 5: 14,783
Nickelodeon All-Star Brawl: 13,314
None of them come even close to MultiVersus' 60k numbers, and the game is in friggin' open beta still. With 19 more characters arriving in the fighting game, this won't be the last players will hear about the Warner Bros.-developed title.