The Netflix Tekken Series Trailer Shows Off The Best Tekken 7 Stage, EWGF, & More Classic Characters
Fans of animated video game adaptations on Netflix, you are eating heavy this half of 2022. Tekken: Bloodline's new trailer just dropped, and it looks promising.
We now get a clearer vision of the show, though the recent sneak peeks did help. We see two fighters (presumably Jun and her son Jin) in one version of the Infinite Azure, perhaps the most-played stage in Tekken 7.
With the show taking place after the events of Tekken 2 and being the entire story of Tekken 3, we also get to see Tekken 3 big boss Ogre in his regular form.
Then we get the training montage where his granddad Heihachi Mishima beats the snot out of Jin with his Electric Wind God Fist combos so that Jin gets tough enough to be the badass he is in Tekken 3.
Don't worry: Jin does it too in the trailer.
Here's a comparison between Tekken: Bloodline's moves from Heihachi and Jin with Tekken 7's versions of their iconic moves like the former's Electric Wind God Fist and that one overhead kick he has since the first Tekken.
There's also our first look at Tekken veterans Paul Phoenix (hair and all), Julia Chang in her Tekken 7 streamer outfit, and Nina in her trademark purple assassin jumpsuit that's made for its titillating era.
Oh and there's Jin's childhood friend Xiaoyu and his Taekwando rival Hwoarang.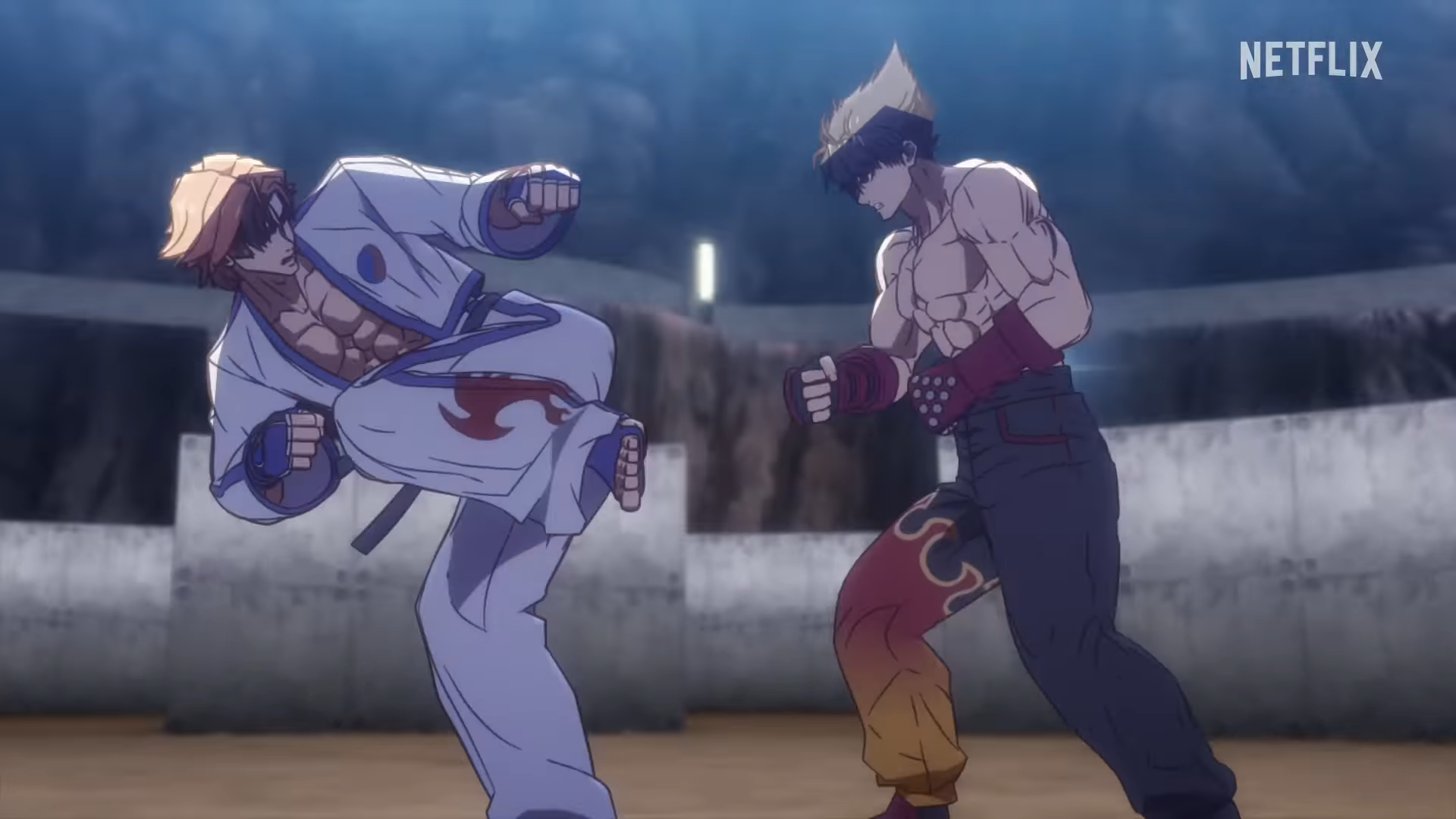 Here's the full description of the show:
"Power is everything." Jin Kazama learned the family self-defense arts, Kazama-Style Traditional Martial Arts, from his mother at an early age. Even so, he was powerless when a monstrous evil suddenly appeared, destroying everything dear to him, changing his life forever. Angry at himself for being unable to stop it, Jin vowed revenge and sought absolute power to exact it. His quest will lead to the ultimate battle on a global stage — The King of Iron Fist Tournament."
Tekken: Bloodline will be out on 18 August. Watch the full trailer below.