Cult Of The Lamb is out now for PC and consoles, and if you fancy a twisted take on an Animal Crossing-style simulation combined with a Binding of Isaac-style roguelite action experience, you'll find plenty to love here.
Here are some tips for the Devolver Digital and Massive Monster-made indie title so that you can make your journey that's cultivated in style and substance.
Build Farm Plots & Seed Silos
Farm plots let you have your followers automatically grow their own food instead of you having to do all the work. Just make sure the seed plots are next to the farm; don't make the mistake we did and just form a seed plot row without saving space in the middle for the Farm Plot.
Explore The Outskirts At Night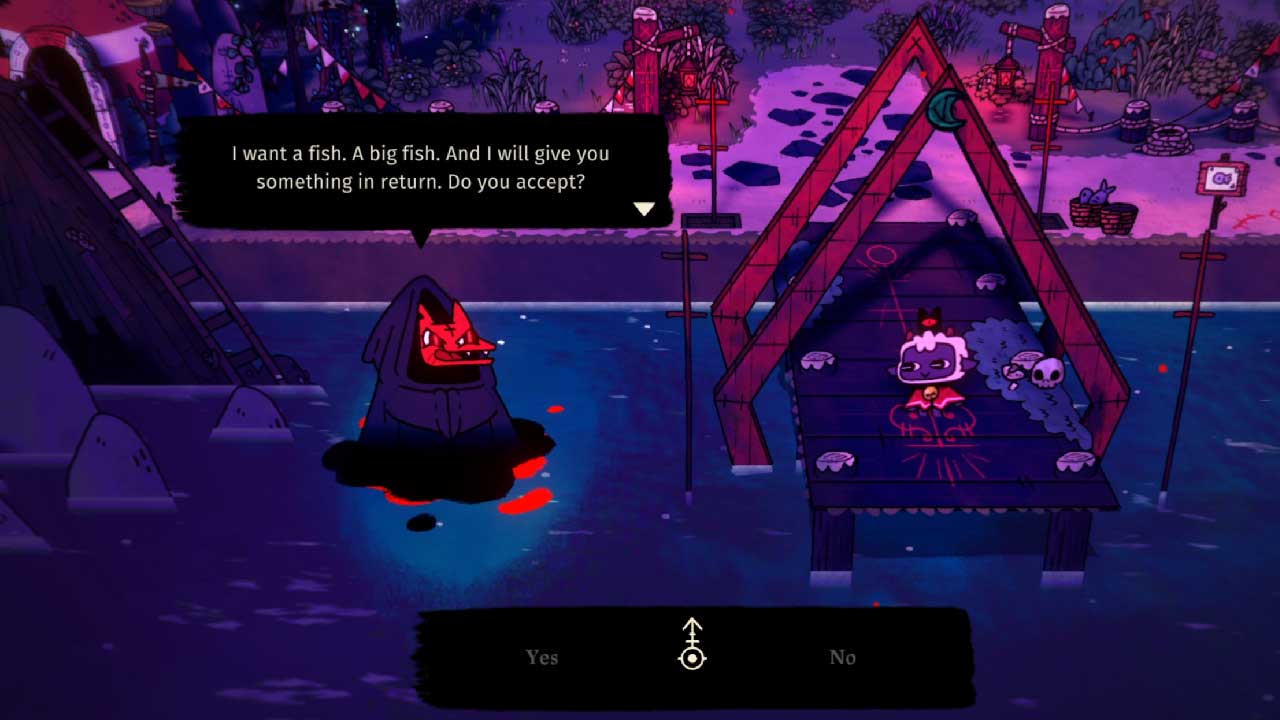 You can visit the Lonely Shack, Spore Grotto, and other places in the daytime for extra discoverables. However, if you head to these places during the nighttime, there will be new NPCs to talk to. As soon as you discover Pilgrim's Path (the one with the fishing spot), head to the pier at night to find a new NPC to chat with. Give him a fish; you'll get a free Talisman piece to help with your Tunic-unlocking.
After You Kill Your First Heretic Leader, Pick The Omnipresence Crown Power
When you score your first Heretic heart after you kill the first major boss of Darkwood, you get to bestow a permanent Crown power to buff yourself and your cult. While all the abilities sound great, the best one to start with is the Omnipresence power; it allows you to teleport back to your homestead in the middle of a crusade with all the items you collected.
It's Better To Punish Than To Kill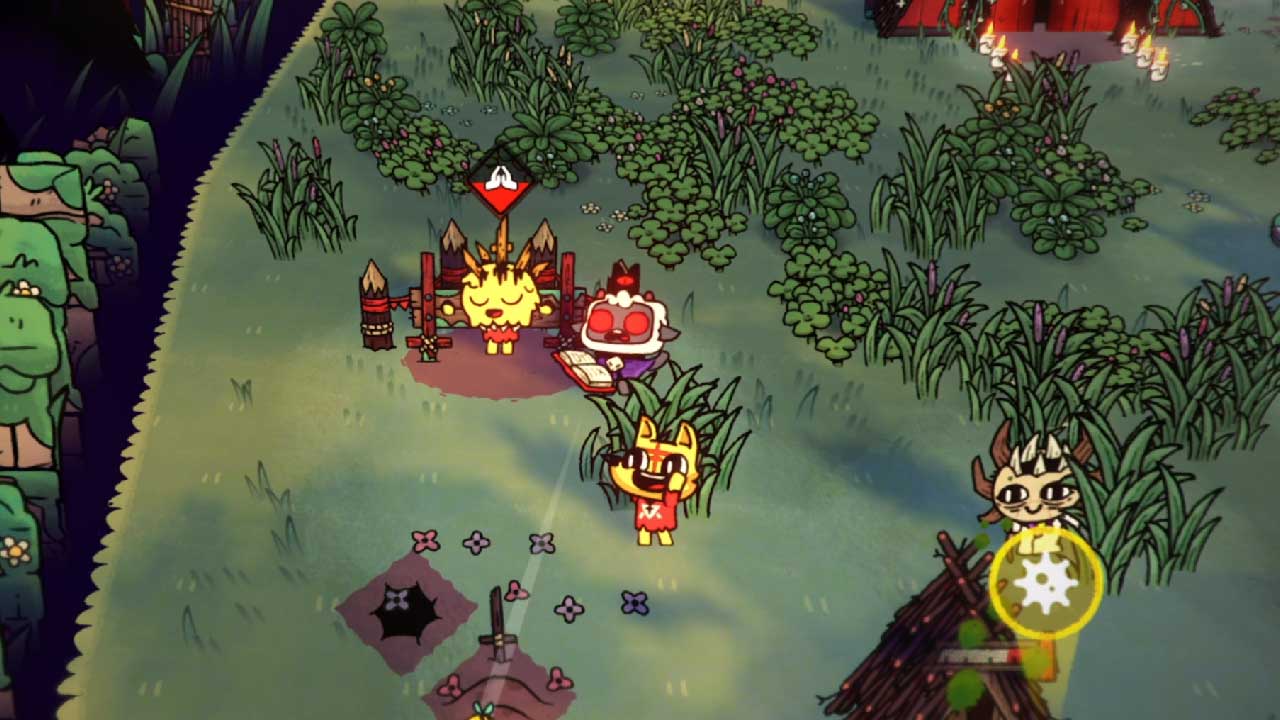 Cult of the Lamb relies on you to have as many followers as possible to pursue the endgame. In the long run, it's better to punish your dissenting followers by throwing them into a prison stockade rather than murder them in the middle of the night. In other words, aim to get a prison stockade in your Divination build tree first.
Besides, with how some games can go with illness being frequent and old age within followers being prevalent, your followers can end up dying via natural causes anyway. Use the Murder option (unlocked from Doctrines) only if you're at your breaking point with Faith and the dissenter is still there, and if you somehow didn't prepare a Jail in advance.
Use Your Faith-Boosting Rituals As Much As You Can
Rituals are your best power-ups to help boost your Faith, so use them as much as you can. From Bonfires to Ocean's Bounty to even funerals and marriages (unlocked via Doctrines), these effects can keep your followers happy as well as give you more of their energy and personal faith to you during sermons, meaning you can advance your own Crusade skill tree faster.
As you get higher in the Divination build tree, you can unlock buffs that reduces the cooldowns of Rituals after being used.
Low On Followers? Buy Them!
Halfway in the game, you are given the option to purchase followers from Helob, a spider who eats wandering people and lost followers. He's friendly enough to part ways with his potential dinner for a good amount of coin, so if you need more followers, buy away. He refreshes his stock once per day, so if you bought a follower, you have to wait until the next day to buy another one from him.
You can also find Helob in any of the levels during your Crusade (via random generation). If you see a house icon with a smaller follower icon below, that's Helob. In this instance, he will sell you a follower at a generous discount, even going so far as to give one away for free!
Need To Lock In Faith? Brainwash Your Followers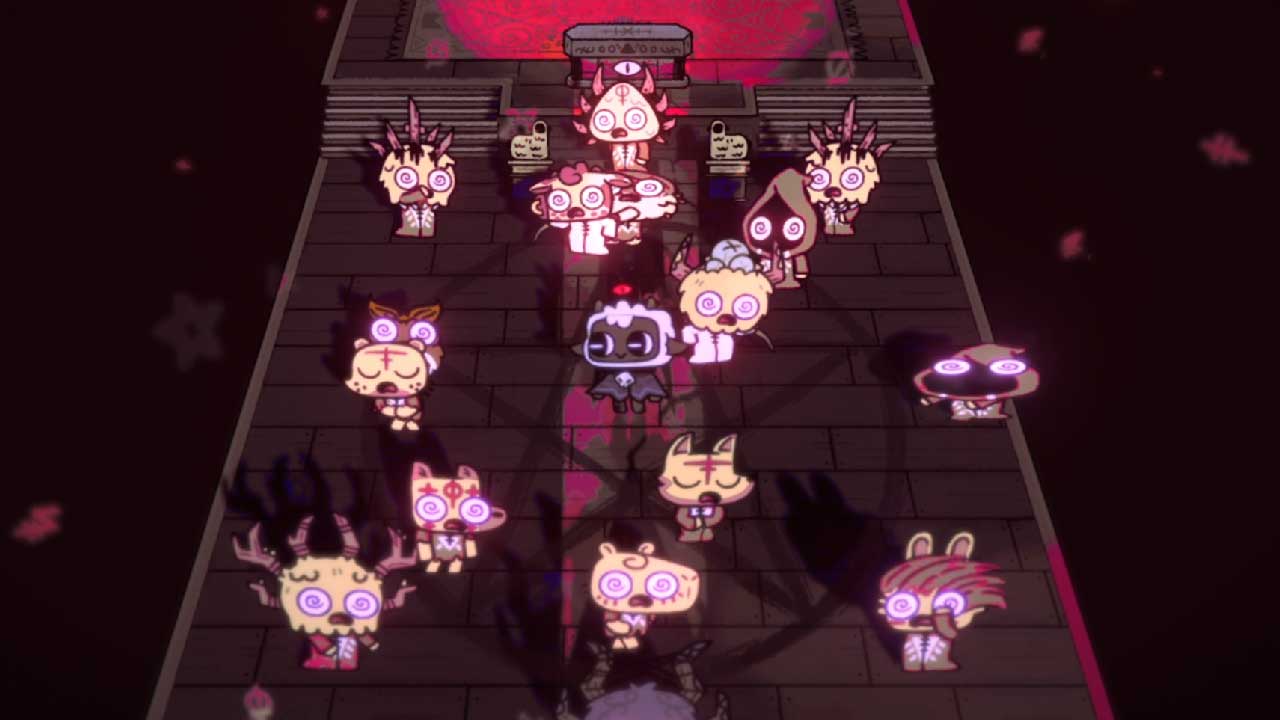 In the middle of the game, you can unlock a Spore Grotto with a bunch of cultist mushrooms hanging about. Not only does this spot outside your homestead sells you Tarot Cards and decorations, but you can complete an optional mission involving cult leader Sozo and mushrooms to gain a new Ritual. Just get a buttload of mushrooms ready for Sozo; you can get mushroom spores to grow from the second dungeon Anura (the one with the frogs).
Once you complete that sidequest, you gain access to the Mushroom ritual that lets you brainwash your followers. Brainwashing them keeps them always happy, while also locking your Faith gauge so it doesn't go up or down. Just remember: have your Faith as high as possible before initiating the Ritual.
Cult Of The Lamb Boss Video Guide
Here's a walkthrough on how to deal with each major boss in the game's story mode.
Know any other tips we can add to Cult of the Lamb? Let us know either here, on our social channel, or on our YouTube channel.