Who could have ever expected a talking tree that only speaks three words would somehow turn out to be one of the most famous mascot-like characters in an entire cinematic universe? The best and most iconic version is arguably Baby Groot, but we only got one movie with him (2017's Guardians Of The Galaxy Vol. 2). The next time we met him in 2018's Avengers Infinity War, Groot would already have turned into Teen Groot. A Groot-focused series is definitely a great idea, especially for fans hankering for more cute Baby Groot.
I Am Groot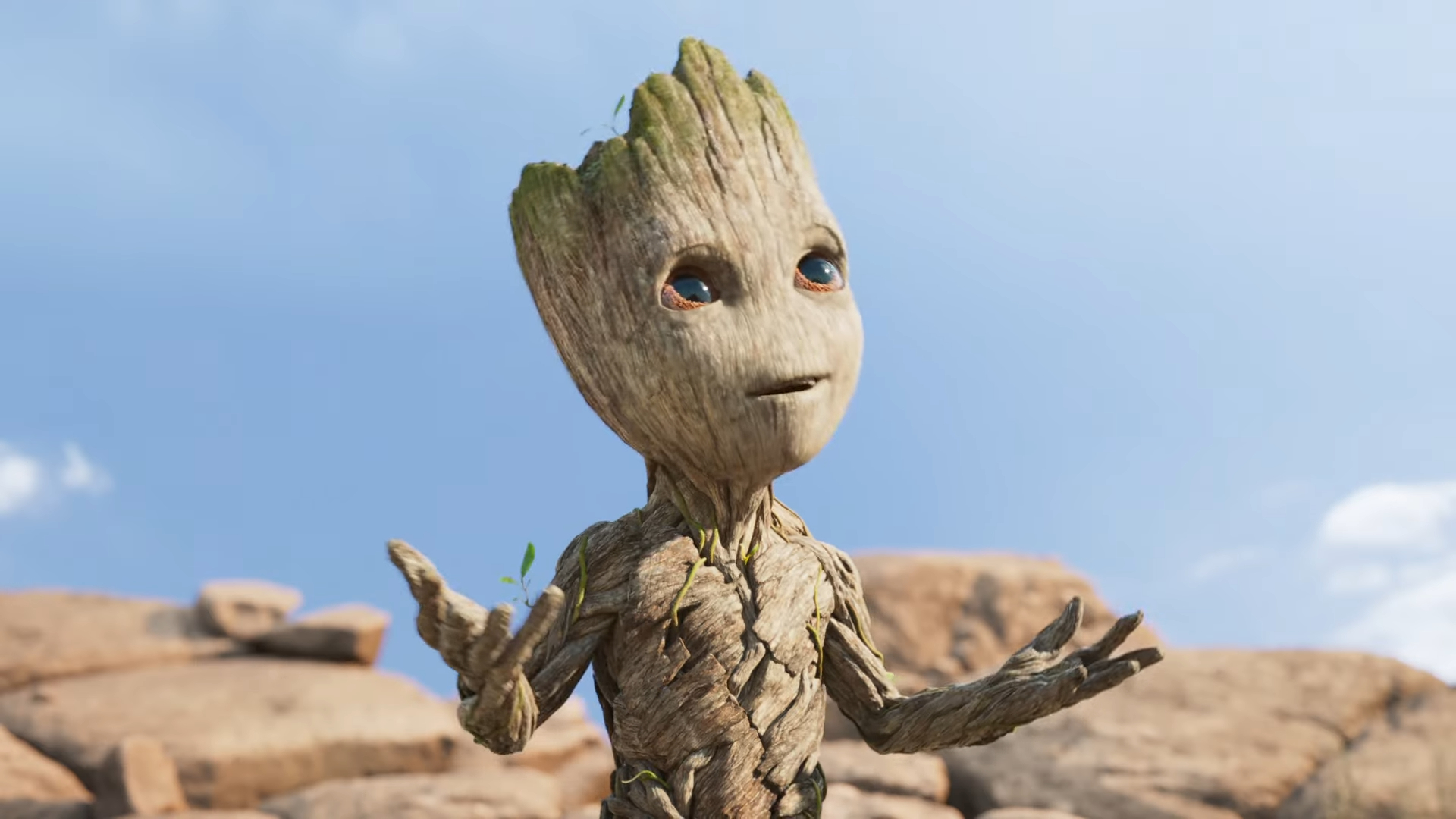 The new Disney+ Hotstar I Am Groot series of shorts follows Baby Groot going on brief solo adventures, in between the events of 2017's Guardians Of The Galaxy Vol. 2 and its post-credit scene depicting Groot as a teenager (this was confirmed in our interview with the I Am Groot director and executive producers). As such, you shouldn't expect any of the Guardians to show up with the sole exception of Rocket Raccoon (who is already confirmed to appear, so that's not a spoiler), and for good reason, this series really is focused on Baby Groot's solo adventures. Each episode features a standalone story with Groot just going on quick solo stories of his own.
You don't need to have watched any MCU movie to prepare for this, except maybe 2014's Guardians Of The Galaxy. However, some viewers might find the I Am Groot series to be unsatisfying because each episode is short but sweet; only about 4 minutes each, and there are only five episodes in the first batch of the first season. Yeah, you can pretty much finish the first season of I Am Groot in less time than it takes to finish your lunch.
Still, the I Am Groot series is worth watching despite being so brief. There's not much to spoil, but each episode is hilarious. The antics and mannerisms of Baby Groot are amusing and never fail to put a smile on one's face, just like how he's been in the movies (except for the annoying Teen Groot). Groot can only speak those three words (I am Groot), grunt and scream so it's a testament to the animators and creative teams behind I Am Groot in bringing the breathtaking photorealistic visuals to life. If not for some stilted animations here and there, one would believe I Am Groot is live-action at first glance; that's how detailed and beautiful the visuals are.
However, the jokes are mainly slapstick jokes and the physical antics of Groot, so there's not exactly much depth here in terms of complexity. That said, I Am Groot was clearly never made with the intention of adding much lore to the Marvel Cinematic Universe; it's only concerned with providing viewers with a fun time for all ages. Kids will likely love to watch and re-watch Groot's shenanigans, while older viewers can appreciate and be mesmerized by the lush graphics.
I Am Groot
All five episodes of the first batch of I Am Groot translates to a runtime of merely 20 minutes, but trust me, that will be 20 minutes well spent. You'll probably finish the entire first batch of episodes in one sitting, but it's definitely worth checking out for the charming and cute Baby Groot alone. The second batch of the first season (another five episodes) couldn't come any sooner.
FINAL SCORE: 80/100
We received an early screener of I Am Groot courtesy of Disney+ Hotstar Malaysia. The first batch (five episodes) of I Am Groot is slated to premiere on 10 August 2022 on Disney+ Hotstar Malaysia.