Cyberpunk 2077 Fans Aim To Take Revenge On The Final Boss, And It Involves Edgerunners
If you've been online on Twitter and Reddit, you notice a lot of posts about Cyberpunk 2077 and the hit anime series Cyberpunk Edgerunners. That's great and all, given the anime series from Studio Trigger has given resurgence to the PC and console RPG that came out in 2020. What's even crazier is that a huge number of people are gunning for one big bad in particular.
Heavy Cyberpunk Edgerunners and Cyberpunk 2077 spoiler warning for the next section, by the by.
Yep, we're going to talk about Adam Smasher, the big boss of Cyberpunk 2077 who is easily taken down in the final moments of the game. In Cyberpunk Edgerunners, he's talked about as a boogeyman in episode 7 and he makes an important appearance in the 10th and last episode.
The whole of Cyberpunk Edgerunners is about young scrappy boy David Martinez who ends up with high-tech enhancements and makes a name for himself as an edgerunner. In the course of the 10 episodes, he makes friends, joins an edgerunner gang, loses a friend or two along the way, and ends up taking one dangerous gig after another. Episodes 9 and 10 have him and his crew dealing with Militech and Arasaka, with the last episode paving the downward spiral of the group as David gets tricked into using high-end cybernetics that ends up frying his sanity and reasoning.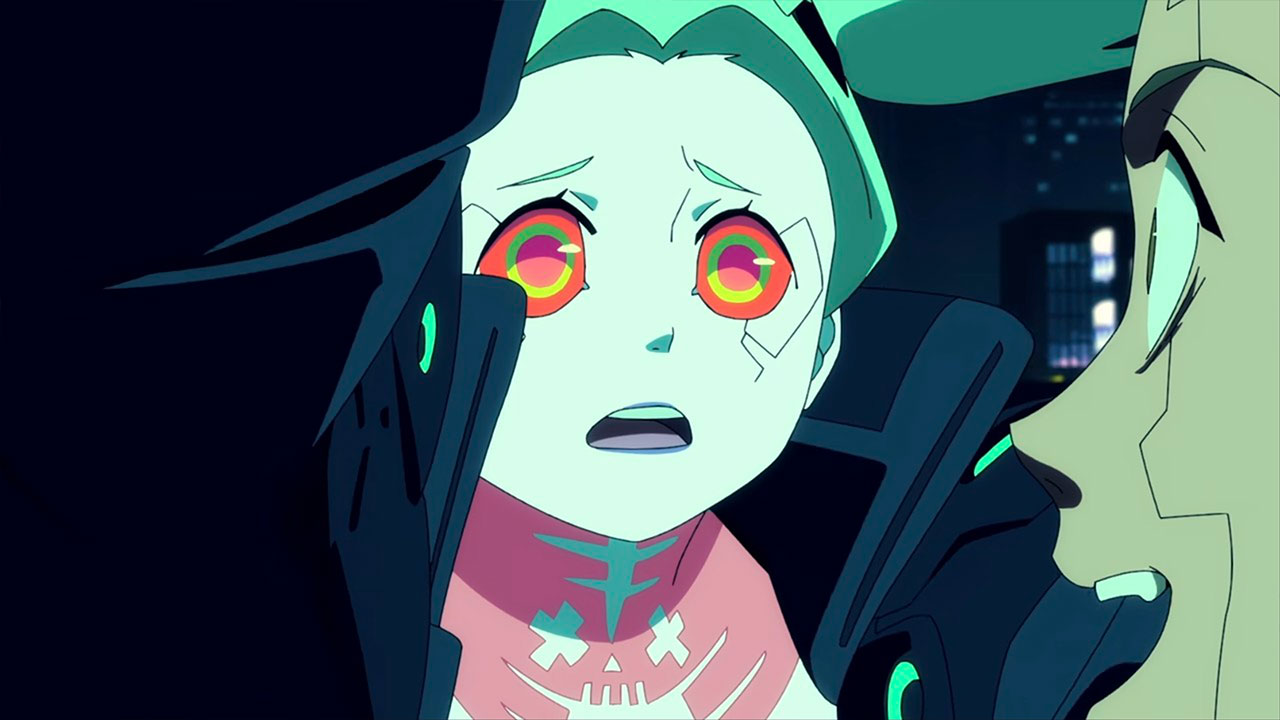 Adam Smasher is the character who ties both the game and anime series together, and is the ire of everyone who saw the show. In Cyberpunk Edgerunner's final moments, he ends up killing beloved edgerunner Rebecca, interrupting the friendship moment she has with Lucy in the process, as well as killing David as the latter valiantly sacrifices himself while letting Lucy and getaway driver Falco get away.
If you wonder why people are very, very angry at how Rebecca goes out, you clearly haven't seen the highlight reel below.
Naturally, the internet is up in arms at the callous slaughtering of beloved characters by the demon cyborg killer. So what better way to exact revenge than to reinstall Cyberpunk 2077, get back their previous saves when V is about to storm Arasaka Tower, and use the Edgerunner yellow jacket and Rebecca's colourful shotgun to kill the f*** out of Smasher? Repeatedly.
There are TWO kinds of Cyberpunk players after watching Edgerunners from Edgerunners
Fuck Adam Smasher, all of my homies hate Adam Smasher from cyberpunkgame
Even CD Projekt Red are in on this, putting out a tweet to get people to buy Cyberpunk 2077 to exact revenge.
In any case, it's good news for the publisher as the game is being played by roughly 100,000 people every day on Steam. And it's in better shape too thanks to the numerous patches and fixes it got since 2020. Cyberpunk 2077's DLC Phantom Liberty will be out next year, so until then, just cock that colourful shotgun and blast a hole into Adam Smasher's dumb pale face one more time, in honour of the best anime girl of 2022.
Oh yeah, and David Martinez too, I guess.
Related