Arc System Works' Guilty Gear Strive is collaborating with From Scratch to open a new Guilty Gear-themed bar in Akihabara, Japan, starting from today on on 19 September 2022 to 2 October 2022. In addition to various Guilty Gear-themed food items and drinks, the pre-sale of new merchandise is also available ranging from stickers to keychains.
The address is:
Akihabara Talk Live BAR from scratch SIL Building 9F
, 4-4-3 Sotokanda, Chiyoda-ku, Tokyo 101-0021
Check out what the venue looks like: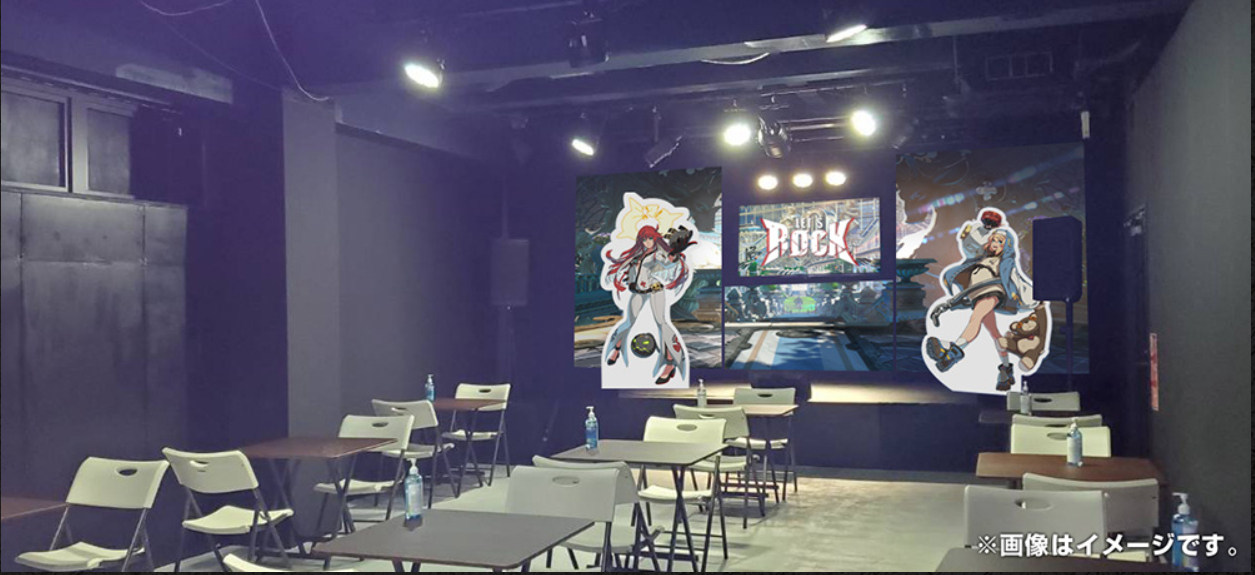 Check out the goodies below:
Check out the list of drinks below:
Dragon Install (Blue drink)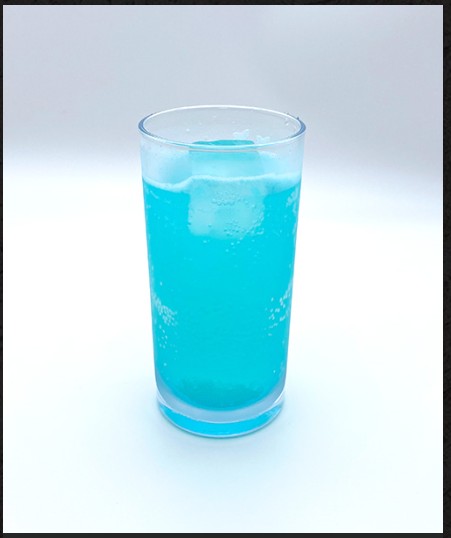 A cocktail inspired by Ky Kiske. It has a refreshing and fruity taste with an elegant and refreshing feeling when it goes down your throat. There is a non-alcoholic version of the drink.
Ingredients: blue curacao, grapefruit juice, tonic water
Bloodsucking Universe (bloody mary)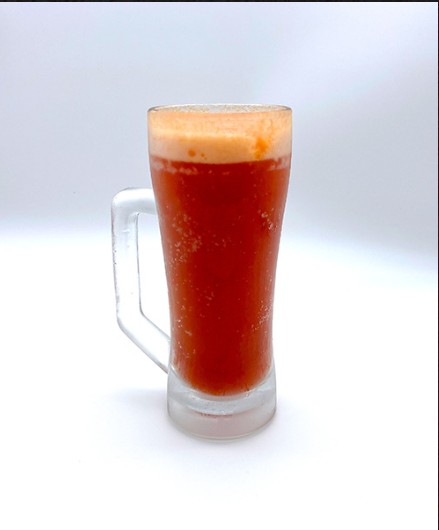 A cocktail inspired by Nagoriyuki. First of all, it is recommended for those who like beer. It is also possible to increase or decrease the amount of tabasco. This drink is perfect for when you want to suppress the urge to suck blood.
Ingredients: tomato juice, draft beer, tabasco
Overhead Kiss (May's drink, white milky drink with cherry + toothpick + dolphin)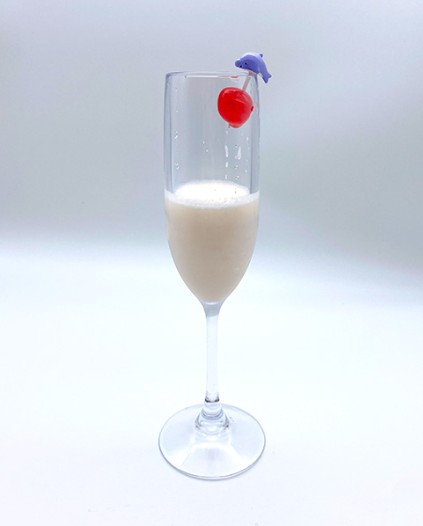 An original cocktail inspired by May's earnest love. It comes with a cute decorative dolphin and a strong sense of alcohol.
Ingredients: Gin, Fresh Cream, Banana Liqueur, Pineapple Juice, Grenadine, Maraschino Cherry
Rock The Baby (Clear Drink)
An original cocktail inspired by Bridget. The faint sweetness and sourness make it an exquisite drink featuring clear colouring.
Ingredients: Hypnotic, Grenadine
Heavy Mob Cemetery (Red shot, brown fizzy drink)
A beautiful gem that expresses the wildness of Sol Badguy with a black and red theme. You can adjust the amount of syrup and enjoy the flavour in stages. There is a non-alcoholic alternative.
Ingredients: Black vodka, lime syrup, tonic water, grenadine
Trick Or Treat (white+brown+tiny red shot)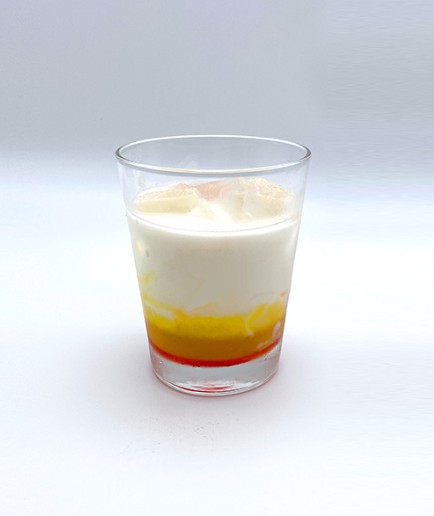 A Jack-O cocktail that is both delicious and playful with a good balance of sweetness and alcohol. It's recommended for everyone.
Ingredients: pumpkin liqueur, grenadine syrup, milk
For more details and information on the Guilty Gear bar in Akihabara, head on over here.