While it's great to bring up how dedicated you are at making a game great just before launch, the phrasing should at least be scrutinized by a PR team especially if you're the boss.
Such is the case of one Glen A. Schofield who tweeted a while ago about how his team at Striking Distance Studios are working "6-7 days a week" on completing their upcoming survival horror sci-fi game The Callisto Protocol. The way he phrased it in his tweet (which is now deleted) is that nobody is forcing anyone.
"Exhaustion, tired, Covid but we're working. Bugs, glitches, perf fixes. 1 last pass thru audio. 12-15 hr days. This is gaming. Hard work. Lunch, dinner working. U do it cause ya luv it"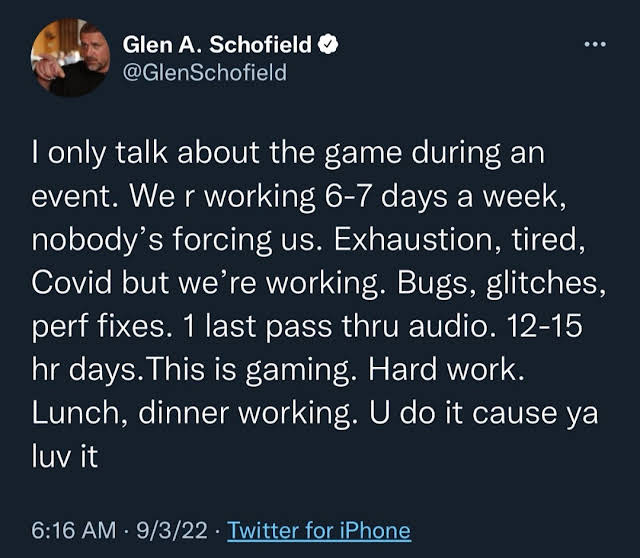 On one hand, going through this a few months before launch is part and parcel of the industry, though not to the extreme. However, we're in a time when crunch isn't going to be accepted right off the bat. Saying something like this when you're the studio head will make people think you're supporting crunch, especially when you dictate salaries, titles, and current work status. Sure, you're not being forced to work this much, but that's clearly going to make you ostracized within a group that is already doing so. Weaponizing passion so that people fall in line is unfortunately common in the games industry. As long as people with some semblance of writing cred can at least keep track of things like this, we can hold studios to be accountable and not work people to the brink of death, be it a bigwig studio like EA or a mid-sized one like Striking Distance Studio.