Platform(s): Xbox Series (version reviewed), Xbox One, PC, PS5, PS4, Nintendo Switch
Genre: Annual football game with FIFA brand; last one too
Playing FIFA 23 whilst knowing very well that this will be the last rendition of the game is poignant.  It was like seeing a long-standing servant of your football club at the tail end of his contract. He will still be around plying his trade, albeit in a different shirt. As a Liverpool fan, it's like seeing Divock Origi in a Milan shirt. "We are sad he left, but kinda glad he did! Thanks for the memories, now on to the next one".
Following the breakup of the long-standing relationship between the football governing body FIFA and EA Sports, FIFA 23 will be the last of its name. While this no way spells the end of EA Sports' dalliance with football games, it is indeed the end of an era. An era which redefined how a sports game should, and should not be. A little of that later.
We totally get why and how some swore off from picking up another 'annual sports game release', calling them 'reskinned roster updates'. Fortunately, FIFA 23 barely – just barely – justifies its existence as more than just a "newer version of last year's game".
One commendable addition to this year's edition is the inclusion of women's football such as the Women's International Cup, Barclays Women's Super League and the French equivalent, the D1 Arkema. EA Sports still flaunt their UEFA Champions League license with full flourish – from the iconic anthem to the spectacle. Bad news for Man United fans though as there is no Europa League license. So the only way to see Cristiano Ronaldo play in a European competition would be to swap his team in with any present English club, or via a custom tournament.
Playing With Balls
Those who have religiously subscribed to EA Sports' yearly releases would immediately find themselves at home from the first kickoff. Heck, apart from the changed menu, if we were to pass the controls to an unsuspecting player mid-game, they – save for the keen-eyed ones would notice the difference.
If you had gripes from previous versions, you'll probably say the same with this year's edition. So don't expect some revolutionary improvements. The upgrades were more incremental and seems to focus more on quality of life and overall experience instead of what is on the pitch.
For one, the gameplay is familiar. Solid as it has been over the years but not without similar issues and complaints. While we do appreciate how the ball physics have incrementally improved, the same cannot be said with player movements and collisions. Players still glide across the pitch like they're on skates, while the slower ones plod about like they're in snowshoes. And good luck recovering after a rough but fair contest. It always feels like the AI-controlled players recover much quicker than the ones you control.
Stamina also seems to play a larger role this time around, with your players running out of steam by the 60th minute or so. Is this EA Sports' subtle way of forcing you to use all of your substitutes – moreover since most leagues now allow up to 5 substitutions per game. But we are still limited to three in our matches. So what gives?
Perhaps it's their way of 'slowing' the game down, coaxing players to defend via positioning instead of closing in on oppositions each time.
There seems to be an unfair – almost God-like reflexes – to the AI-controlled players as the difficulty increases. While FIFA games has always leaned towards a more arcade-y style approach whilst maintaining a reasonable grasp of reality, seeing the AI switch from an attempted header into a Zlatan-style bicycle kick is absurd, to say the least. And what is a new FIFA game discussion without touching on the bane of the franchise's existence – scripting?
We lost count of how many times opposing teams switched from playing like Moyes Man United to prime Guardiola Barca immediately after we take the lead. At the same time, they also swapped in Maguire and Koscielny in defence instead of having Van Dijk and Konate covering Alisson, who now flaps about like Massimo Taibi. Our players either suddenly slow down, for a very slight but significant moment shift their body posture allowing advantage to the AI, ball watching and the most egregious of all, opponent keepers switching on the 'Thibault Courtois 2022 UCL Final' mode.
Player-switching is also a new issue we noticed – especially when you're trying to select the exact player you want to take control of when defending. Almost always the game will assign to the furthest player from the action instead of the most obvious one the opposing striker is running towards.
We think moving forward, EA Sports really need to address how the AI react to ongoings on the pitch. Look, if it was Lionel Messi or Neymar who pulls off a crazy shoulder drop before curling the ball in the far post, we'd raise our hand in resignation. But if it's Ainsley Maitland-Niles? Even when on Legendary difficulty level, this is totally beyond the realms of belief.
All of these combine for a mixed experience that, frustratingly, mirrors real-life football. You will feel in control one moment and everything turns on its head in an instant due to a stray pass, or bad positioning by your defenders. But in return, goals scored are oh so satisfying, especially the long-ranged rockets you'll find yourself attempting more often in this game.
Speed is still the most overpowered attribute in this year's game and if you prefer passing the ball about ala Manchester City, either you dial the difficulty down to Professional or don't bother at all as the opposing players have an uncanny ability to just cut off passes regardless of their body's orientation. In case you want a quick cheat sheet on which speedsters to go for in your Career or FUT Mode, check them out here.
As all FIFA games go, thanks to their licensing deals, this most recent version come with the most accurate likeness of the players – the major ones, at least.
This is one area FIFA games always excelled in save for lesser-known players who definitely need their faces to be scanned for realism's sake. But this is something we are confident the developers will address in future updates. Commentary is fine too but can get stale really quick.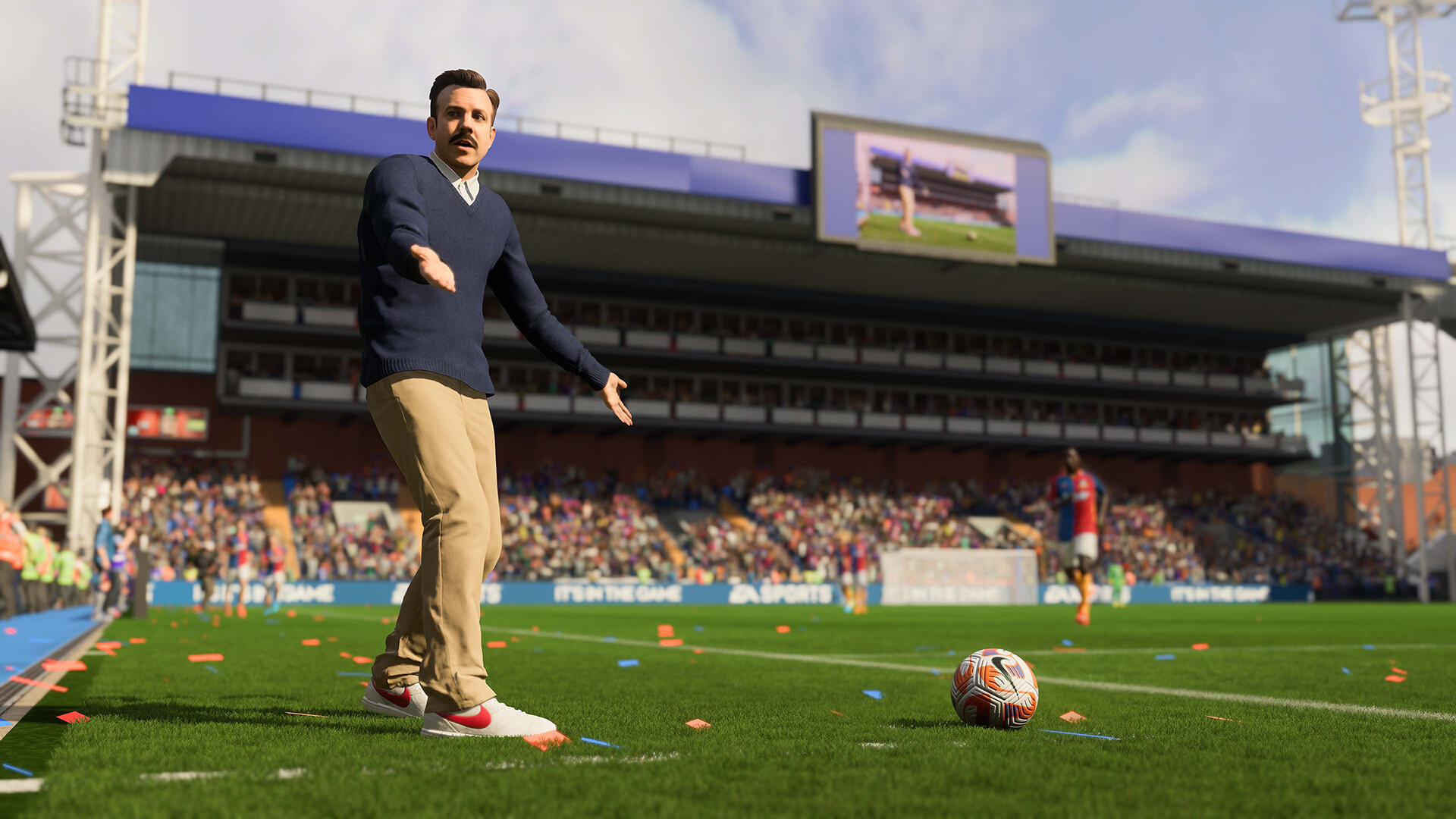 If you're a fan of the comedy show Ted Lasso on Apple+, then you'll have a kick out of controlling AFC Richmond which is officially in the game. It does look odd when you pit them against Crystal Palace – the real-life club which AFC Richmond's is based on. Seeing Dani Rojas and Roy Kent scoring against real-life clubs definitely blurred the lines between fact and fiction. We hope this is the first of many fictional football teams being fleshed out in EA Sports' games. What's stopping them from including the Miami Sharks from Any Given Sunday in future Madden games, for example?
A Ball Of A Time
The vastly popular (or notorious depending on which side of the fence you are on) Ultimate Team mode is back with subtle tweaks that will definitely keep its loyal fans returning for more while those who swear off it remain in the opposite direction. EA Sports' collaboration with Marvel in releasing 'Superhero inspired' cards should open itself to a brand new set of players too.
FIFA 23 is a fitting yet welcome end to the series. It has been a wild ride with equal parts of ups and downs. Despite all the criticism levied against them, we cannot avoid the fact that the FIFA series has played a pivotal role in not just bringing sports games to a new level, but also the growth of esports in general. But we won't sugarcoat all the downsides over the years with goodwill and fond memories.
Having played all of the games in the series since its release, it always felt like EA Sports held back when it came to improving its mothership football title. Like they were drip-feeding their player base, knowing very well that the FIFA license sells the game on its own.
Starting next edition, EA Sports' football game won't have that anymore, which is why we have high hopes that starting next year, they pull out all the stops. For now, FIFA 23 satiates the want for the most up-to-date football game ahead of the World Cup later this year.
PROS
Best FIFA graphics to date.
Varied game modes and tournaments.
Realistic match atmosphere presentation.
Improved ball physics and overall gameplay.
CONS
Inconsistent AI performance.
Imbalances that favour speed while simultaneously crutching stamina.
FINAL SCORE: 70/100
Review copy provided by EA.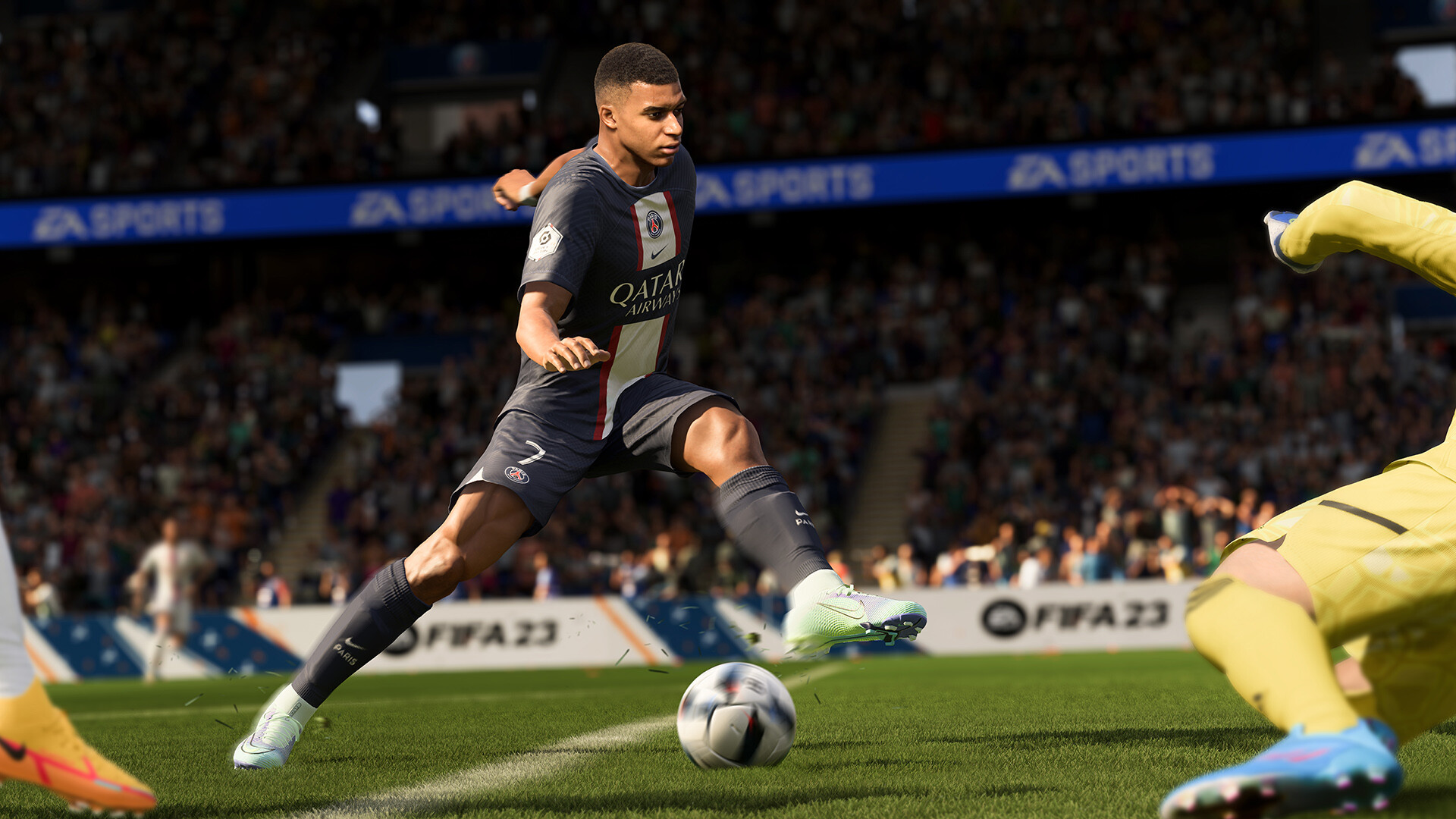 Related