By Lewis Larcombe|October 11, 2022|
Developed and published by household horror studio Two Star Games, Choo-Choo Charles is slated to release on 9 December via Steam.
There is currently no price for the nightmare fuel that is this game.
Choo-Choo Charles will be a survival horror game where the player must scavenge parts and upgrade their old locomotive into a mobile war-vehicle capable of taking on and taking down the unrepentantly vicious train-beast that is Charles.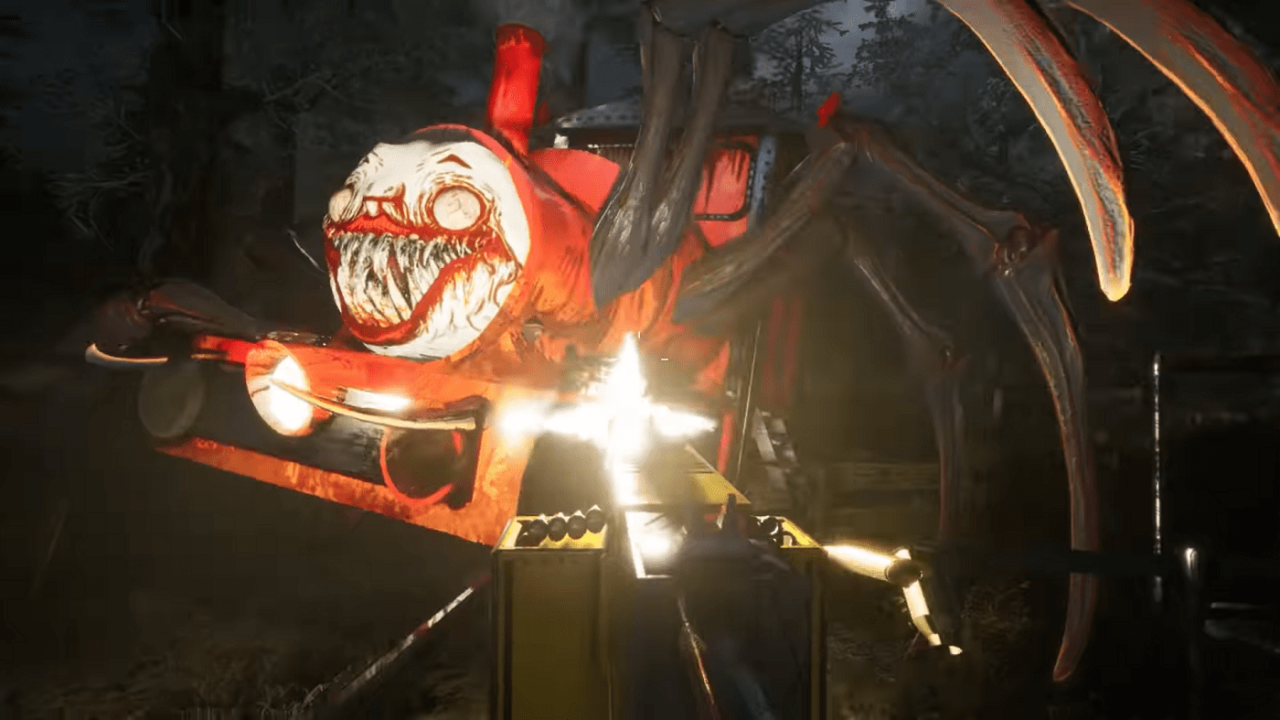 You may remember the game from a year ago when it first appeared on the Steam store. Developer Two Star Games announced the release date for Choo-Choo Charles over the weekend, with an accompanying trailer.
The trailer shows off rocket-propelled grenades, heavy cannons, flamethrowers, and machine guns as part of the Charles-fighting arsenal. The trailer also includes spooky people wearing Charles masks, which I can only assume are either a defence mechanism or a Charles-worshipping cult.
Choo-Choo Charles developer, Two Star Games is essentially just a one-man-show in Gavin Eisenbeisz, a young starry-eyed developer that's been creating the game in Unreal Engine and has been very open about the process, posting update videos to YouTube every few months.
Related