CODM Celebrates Their 3rd Anniversary With Messi, Neymar Jr. & Pogba
Call of Duty: Mobile's celebrating its third anniversary with an action-packed season filled with exciting brand-new updates and celebrations that includes a collaboration with popular football superstars Lionel Messi, Neymar Jr., and Paul Pogba.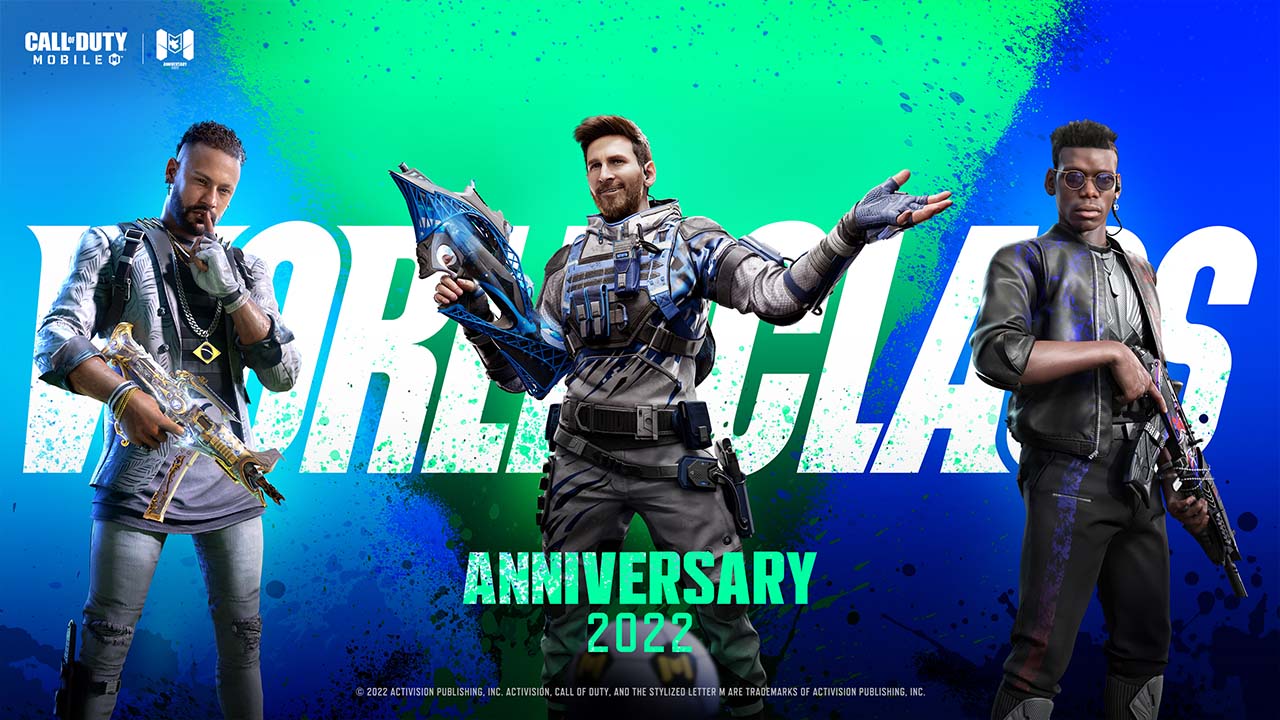 In this football-themed season, players can expect loads of new items, rewards, and Easter eggs. Football fans will also be thrilled to learn that legendary football players Leo Messi, Neymar Jr., and Paul Pogba, for a limited time, will be making a special appearance in Season 10 as playable characters.
Season 10 will also see the launch of the newest Multiplayer map, Crossroads Strike, brought over from Call of Duty: Black Ops Cold War. Set in a snowy military station against the backdrop of a frozen wilderness, players should be prepared for some intense mid-range combat in the icy terrains.
We will also see a new weapon, the LAPA. Equipped with serious damage and high accuracy, this medium-speed SMG is one to look out for. Don't worry Battle Royale fans, CODM hasn't forgotten about you as Season 10 will bring a new vehicle, the Hover Bike and a highly anticipated new item, the Goliath. More adventurous players can also look around the maps for tons of new Easter eggs related to football, and our anniversary.
As with every season, Season 10 introduces a brand-new Battle Pass featuring Paul Pogba, a new skin for the ever-popular Urban Tracker, and many more! The Battle Pass also features other football-themed items that players can equip to prepare for the intense matches to come. Players can expect to add the ASM10 – Midfield, NA-45 – Athletic Soul, the all-new weapon LAPA, and more to their armoury.