By Lewis Larcombe|November 9, 2022|
With the 2022 FIFA World Cup upon us, EA SPORTS has a massive World Cup update coming to FIFA Mobile.
Starting on 9 November, players will be able to feel the thrill of competing with their favourite country in the single-play FIFA World Cup 2022 mode. In this game mode, players can control 32 national teams from qualifying countries as they fight for the throne, achieve glory and watch them lift the FIFA World Cup 2022 trophy.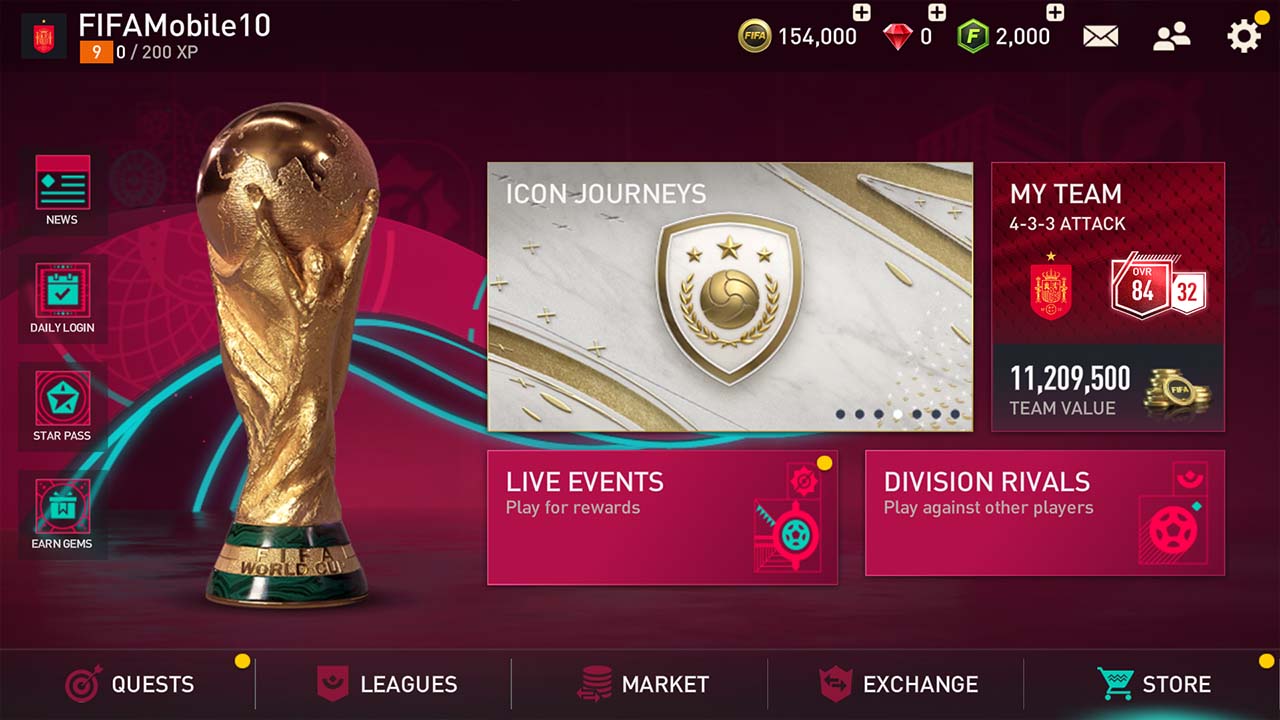 Moreover, starting on 18 November, players can also take part in the FIFA World Cup 2022 live event in the FIFA Mobile game and have the opportunity to get prizes and special players to strengthen their Ultimate Team during the tournament.
Turn the victory of your favourite national team to reach the highest caste glory in world-class soccer competition through the single-play FIFA World Cup 2022 mode.
Besides the excitement of the World Cup, a new Season has also arrived in FIFA Mobile. Season 23 will include updates to players, kits, clubs, leagues and national teams to reflect the real 22/23 football season in the real world.
And in case you didn't know, there's an official FIFA Mobile Malaysia Discord channel where you will have access to exclusive regional events.
Right now they have an event going on dubbed Snap 'N Win where you can submit your winning goals in-game or in real life to stand a chance to enter a giveaway. Or you can enter FIFA Mobile's monthly Mendonia Cup returns for a very special FIFA World Cup edition with new prizes up for grabs.
Related