I'm sure you won't want to waste time sifting through Netflix's extensive catalogue of shows and movies just to decide on what to watch. The streaming giant updates its site every day, week, and month with new content, so I'm here to save your precious time.
Here are my personal recommendations and highlights for Netflix Malaysia's December 2022 lineup and how to fill up your free time with worthwhile content at home:
Warriors Of Future (2 December 2022)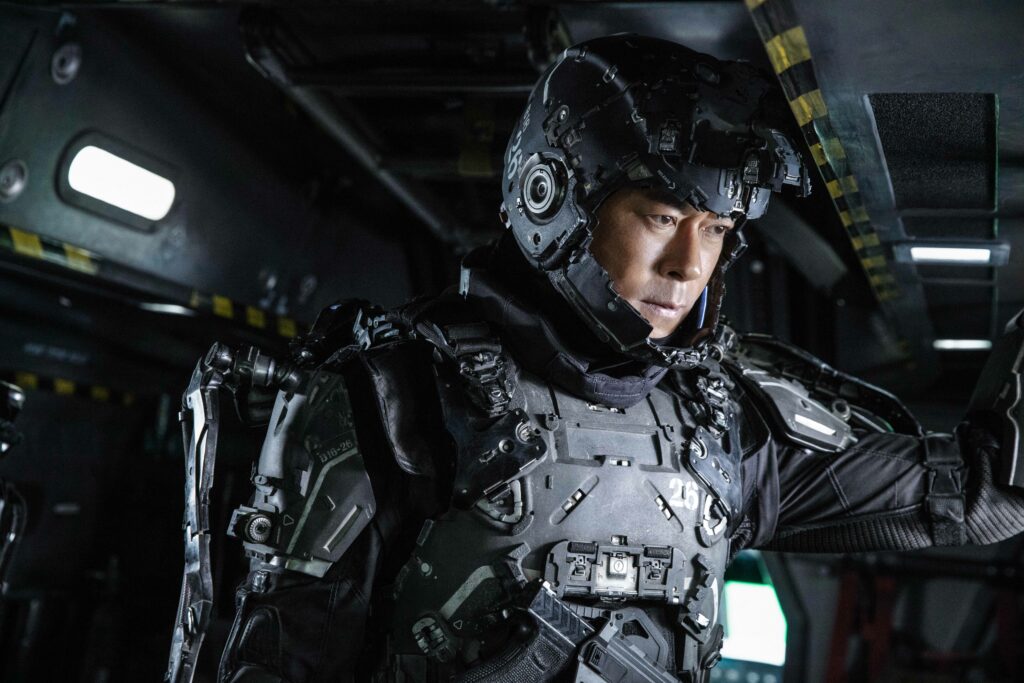 When a meteor carrying a destructive plant strikes the world, a suicide squad is given hours to save their post-apocalyptic city from total collapse.
Guillermo Del Toro's Pinocchio (9 December 2022)
People are sometimes afraid of what they don't know… From the mind of Academy Award-winning filmmaker Guillermo del Toro and award-winning stop-motion legend Mark Gustafson, GUILLERMO DEL TORO'S PINOCCHIO is a story you think you may know… but you don't.
Money Heist Korea Joint Economic Area Part 2 (9 December 2022)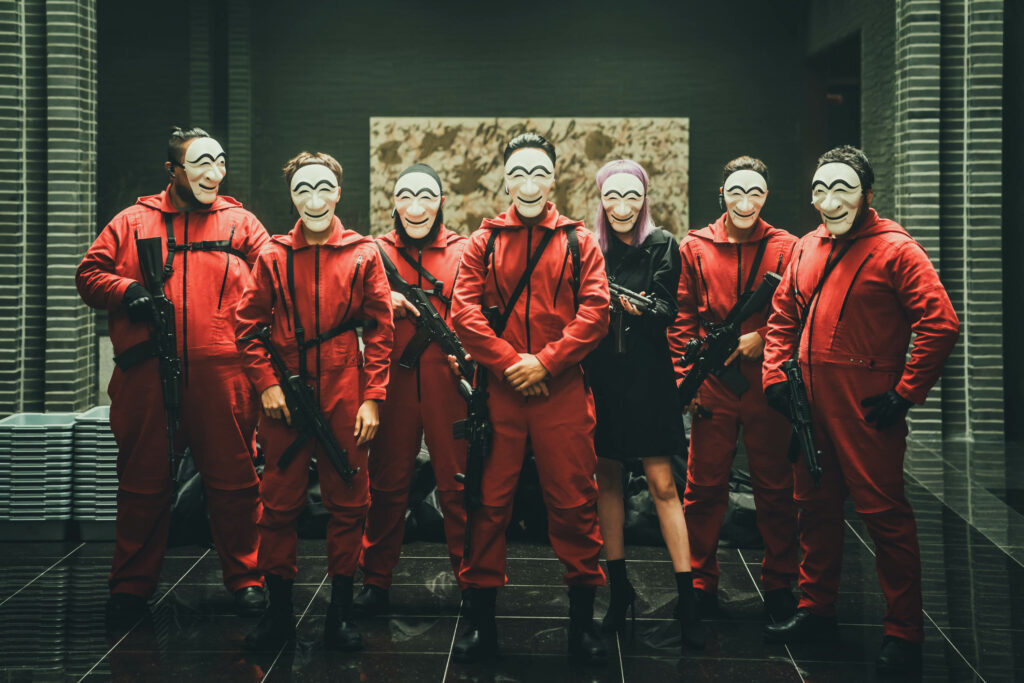 The newly released teaser trailer shows the PROFESSOR (Yoo Ji-tae) and his gang of misfits struggling to safely escape with the money while committing to show the world who the real thief is. Numerous threats still lurk in front of them and the joint task force realises that there is an influential force aiding the heist team outside of the mint. When all seems bleak, a new character, SEOUL (Im Ji-yeon), that is unique to Money Heist Korea Joint Economic Area appears in front of the endangered heist team.
Dragon Age Absolution (9 December 2022)
Dragon Age Absolution is a new series from BioWare and Red Dog Culture House set in the same franchise as the one that started with 2009's Dragon Age Origins. The story will follow Kimberly Brooks' Miriam, an eleven mercenary who was once a slave in Tevinter and who must now become the hero she was born to be.
The synopsis reads:
"When a heist against the most powerful man in Tevinter goes south, an elven mercenary named Miriam (Kimberly Brooks) is forced into a desperate fight for survival. Now, to save herself and her friends, Miriam will have to confront the tragic past she's spent a lifetime trying to escape."
Gudetama An Eggcellent Adventure (13 December 2022)
A lethargic, empathetic road trip series about finding one's parents — for everyone who just wants to laze about!
Having resigned itself to the fact that it will just end up on someone's plate, Gudetama just wants to be lazy all the time. But, swept up by the go-getting, overbearing chick Shakipiyo, it leaves the refrigerator and heads out into the world. Together, these polar opposites go on an adventure to find their mother!
Sonic Prime (15 December 2022)
The adventures of Sonic the Hedgehog go into overdrive when a run-in with Dr. Eggman results in a literal universe-shattering event. Sonic races through the Shatter-verse, discovering strange worlds and enlisting new friends in the epic adventure of a lifetime! Sonic Prime is dashing on to Netflix December 15!
Alice In Borderland Season 2 (22 December 2022)
Arisu and Usagi must unravel the mysteries of the Borderland in order to return to their world.
Shifting from the shocking setting of an empty Shibuya in the first season, this season is set in a devastated Shibuya covered in plants. Don't miss a second of this survival game packed with intense action and a thrilling story!
Glass Onion A Knives Out Mystery (23 December 2022)
In the follow-up to Rian Johnson's KNIVES OUT, Detective Benoit Blanc travels to Greece to peel back the layers of a mystery involving a new cast of colourful suspects.
The Witcher Blood Origin (25 December 2022)
Set in an elven world 1200 years before the time of Geralt, Yennefer, and Ciri, The Witcher: Blood Origin will tell a tale lost to history: the creation of the first prototype Witcher, and the events that led to the pivotal Conjunction of the Spheres, when the worlds of monsters, men, and elves merged to become one. This four-part prequel series premieres on Netflix on December 25.
Rise Of Empires Ottoman Season 2 (29 December 2022)
Years after conquering Constantinople, Sultan Mehmed II consolidates power, but a merciless ruler in Wallachia threatens to bring down his empire
For the rest of what Netflix December 2022 has to offer, check out the roundup video below:
Related