By Team KKP|December 27, 2022|
#14: Rollerdrome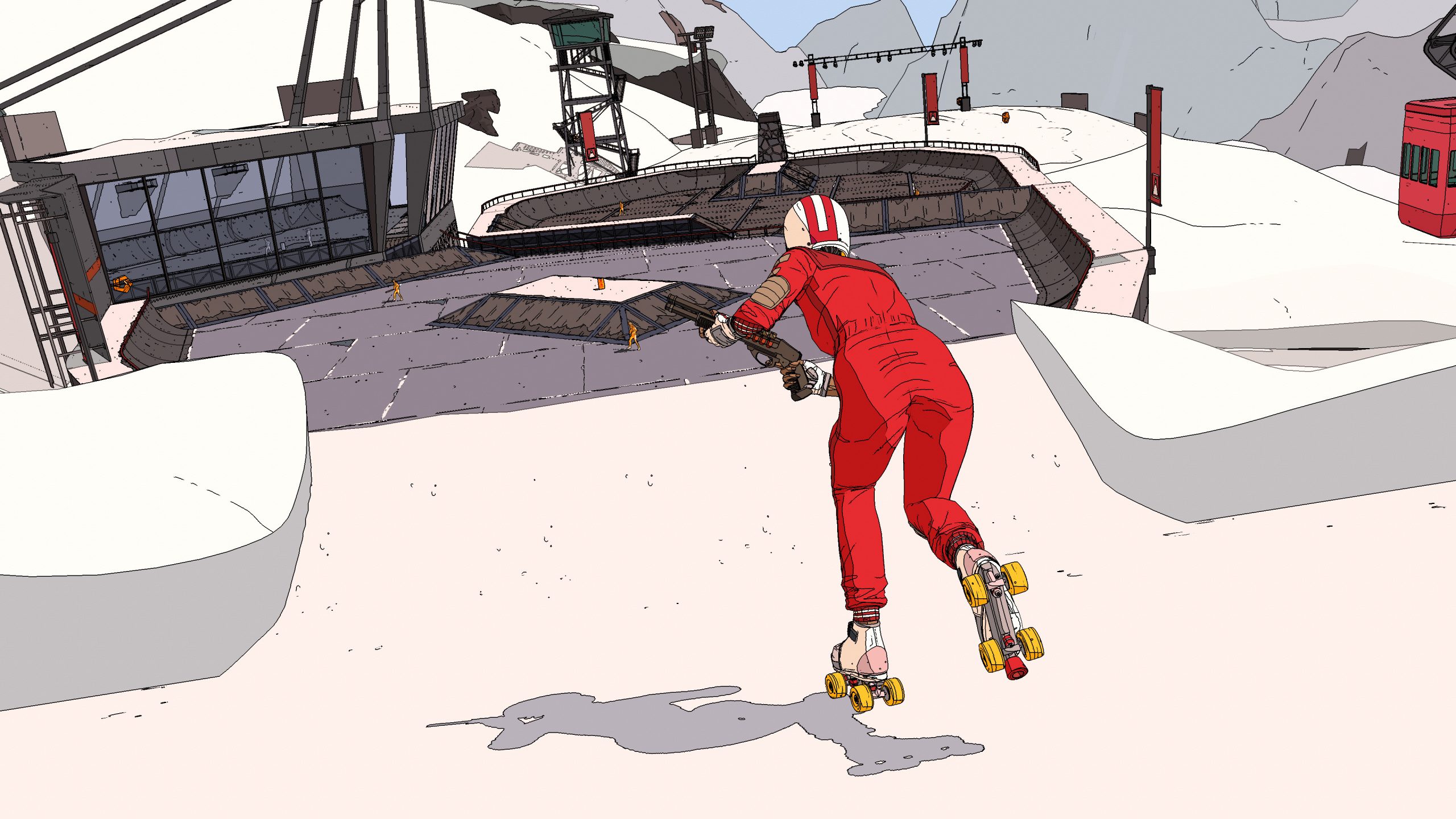 This entry is probably the easiest to pitch and make: Tony Hawk but rollerblades and guns. You're put in the shoes of up-and-comer Rollerdrome competitor Kara Hassan, who has to use her skating skills to outmanoeuvre enemies, and also her gun-toting knowhow to permanently dispose of them.
You're given a number of courses to play in, with the goal being to play hard and better. You need to survive whatever's thrown at you, but you also need to earn as many achievements as possible to progress through the in-game tournament. That means replaying stages to do the following: getting as many tricks and medallions sorted and collected as possible. Killing enemies in style with either your dual pistols, shotguns, laser sniper, or grenade launcher. Getting the fastest time. And all other sorts of challenges that you'll find in one of Rollerdrome's inspiration genres.
And the *ahem* rollercoaster experience is all the more fun and exhilarating for it, especially with its unique line-drawn coloured art style and 80s Running Man-esque vibe from the soundtrack and sparse-but-effective narrative.
Related