It's almost the end of 2022, which means that the most-visited site on the internet has a bunch of stats that will interest you.
No, it's not Wikipedia: it's Pornhub. Here are some stats that will interest you before we get to the video game characters-related one.
Just like last year, the most-searched terms from all over the world are hentai, Japanese, and MILF.
The most-used video game console for porn are still the PlayStation and Xbox consoles, with the former taking the lion's share of 73.1%.
The most-searched video game porn content are Fortnite, Overwatch, Genshin Impact, Minecraft, and Pokemon. Yeah, we don't get why Minecraft is there; are voxel squares sexy to some? We won't kink-shame further.
Forget about all that! Who are the most popular video game characters on Pornhub? Asking for a friend…
Calm your knickers. Here they are from #20 to #1…
#20: Tristana from League of Legends
#19: Ashe from Overwatch

#18: Evie from Fortnite

#17: Lisa from Genshin Impact

#16: Lynx from Fortnite

#15: Eula from Genshin Impact

#14: Hu Tao from Genshin Impact

#13: Jett from Valorant

#12: Chun-Li from Street Fighter (Fortnite version)

#11: Aura from Fortnite

#10: Slime from Genshin Impact (?)

#9: Mei from Overwatch

#8: Ruby from Fortnite

#7: Mona from Genshin Impact

#6: Tracer from Overwatch

#5: Mercy from Overwatch
#4: Lady Dimitrescu from Resident Evil Village

#3: Widowmaker from Overwatch

#2. Jenny Mod from Minecraft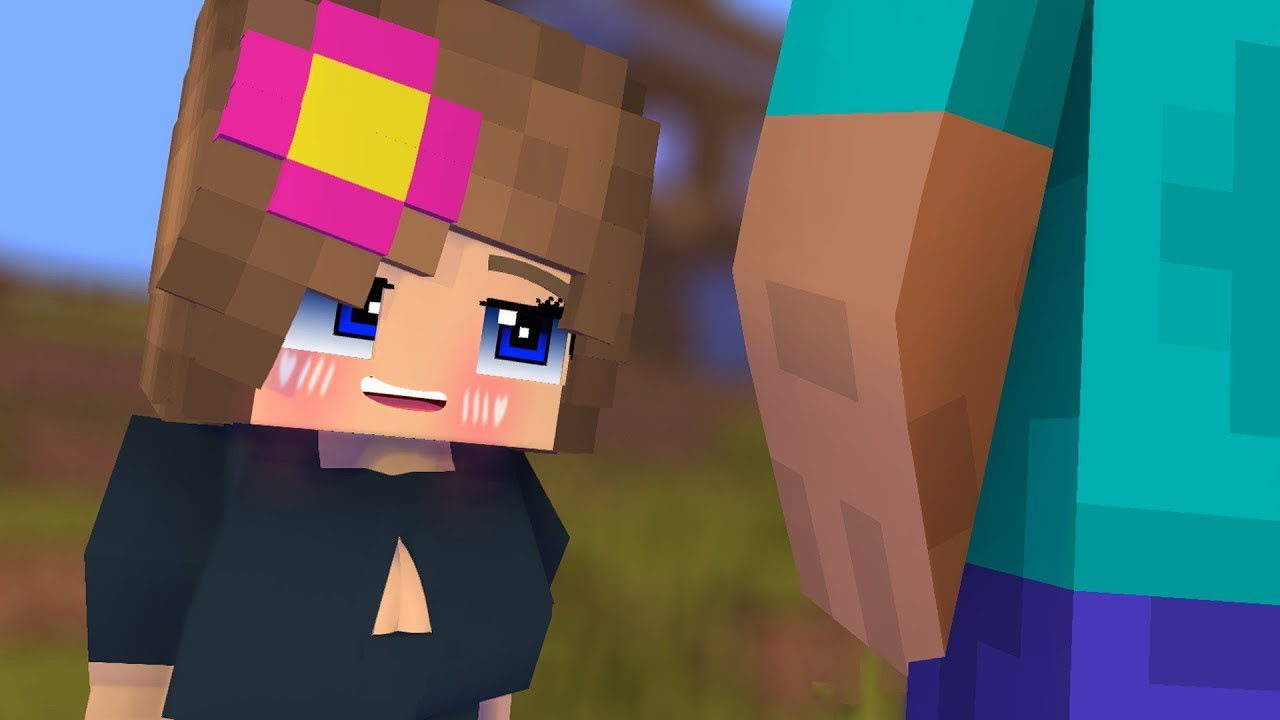 #1: DVa from Overwatch
Some takeaways:
Fighting game female fighters get the shaft yet again, as Chun-Li's the only one who cracked the top 20. And that's because she was on Fortnite as a guest character!
Final Fantasy VII's Tifa, who also represented Italy at one point, just missed the top 20 as she's in 21st place.
There are a lot of Fortnite and Overwatch characters on the list; the latter's popularity in porno isn't dying anytime soon though it's only the legacy Overwatch 1 characters who are there and not Overwatch 2 characters like Kiriko and Junker Queen.
Yeah, we're surprised that the Slime in Genshin Impact beat out Hu Tao, Eula, and Lisa.
Here's the complete list: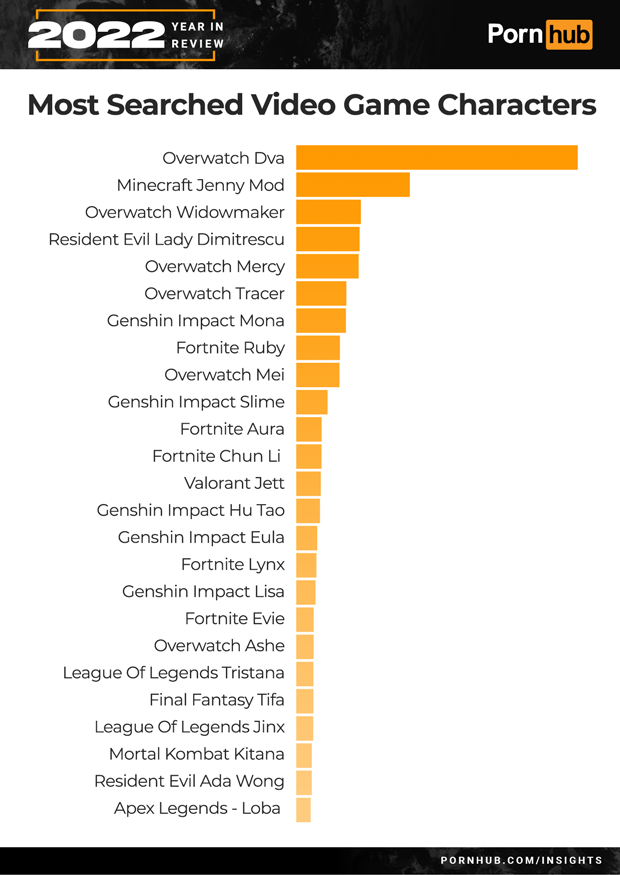 Related