Unpopular Opinion: Pokemon Scarlet & Violet is actually an INCREDIBLE game! Fight me!
Despite the various glitches, graphical errors and performance issues, Pokemon Scarlet & Violet brought a lot of new concepts, interesting characters and a heartfelt story to match, but we're not here to talk about those today.
Today, we're here to rank the top 10 best and worst Pokemon from Scarlet & Violet!
Disclaimer: This list is based on my own opinions and isn't arranged in any particular order.
The 10 Best Pokemon From Pokemon Scarlet & Violet
10. Grafaiai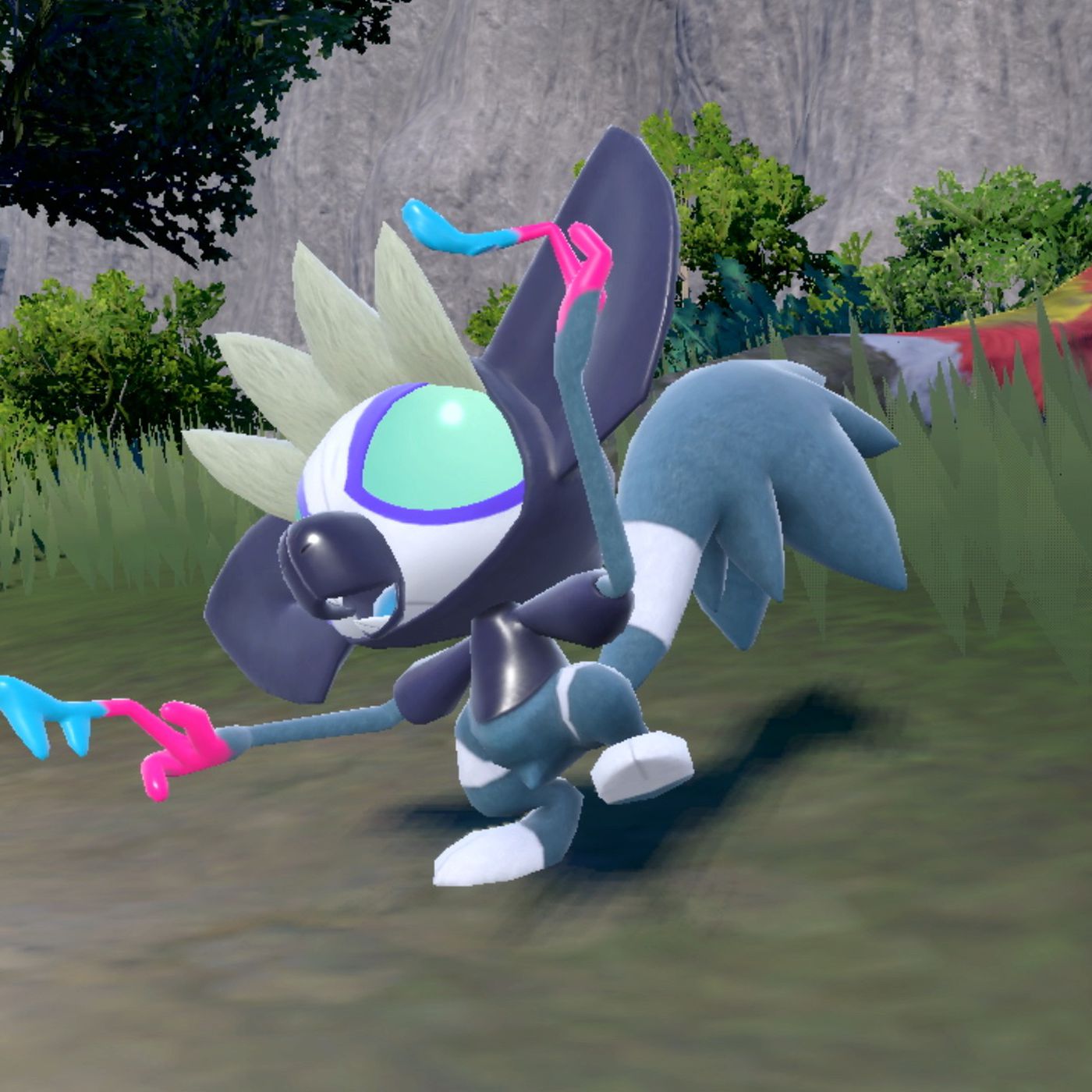 I'm not gonna lie, this Pokemon was not on my radar until literally like 30 minutes of me writing this article.
Grafaiai is the evolution of Shroodle, a Pokemon you encounter rather early on in the game. In a normal playthrough, this little guy isn't really much use to a casual player. However, Grafaiai is a potent enabler of everybody's favourite Truant monkey, Slaking!
So bear with me here as I get a little nerdy about competitive Pokemon. Grafaiai has a signature move called Doodle, that allows Grafaiai to copy the Ability of the opposing Pokemon for itself and its partner in a Doubles battle. This strategy allows Grafaiai to replace Slaking's Truant ability that usually only allows Slaking to move once every two turns, unleashing Slaking's full potential as a strong physical sweeper!
Okay, that's all the nerdy competitive talk for this article, I swear. Maybe. I might be lying.
9. Palafin (Hero Form)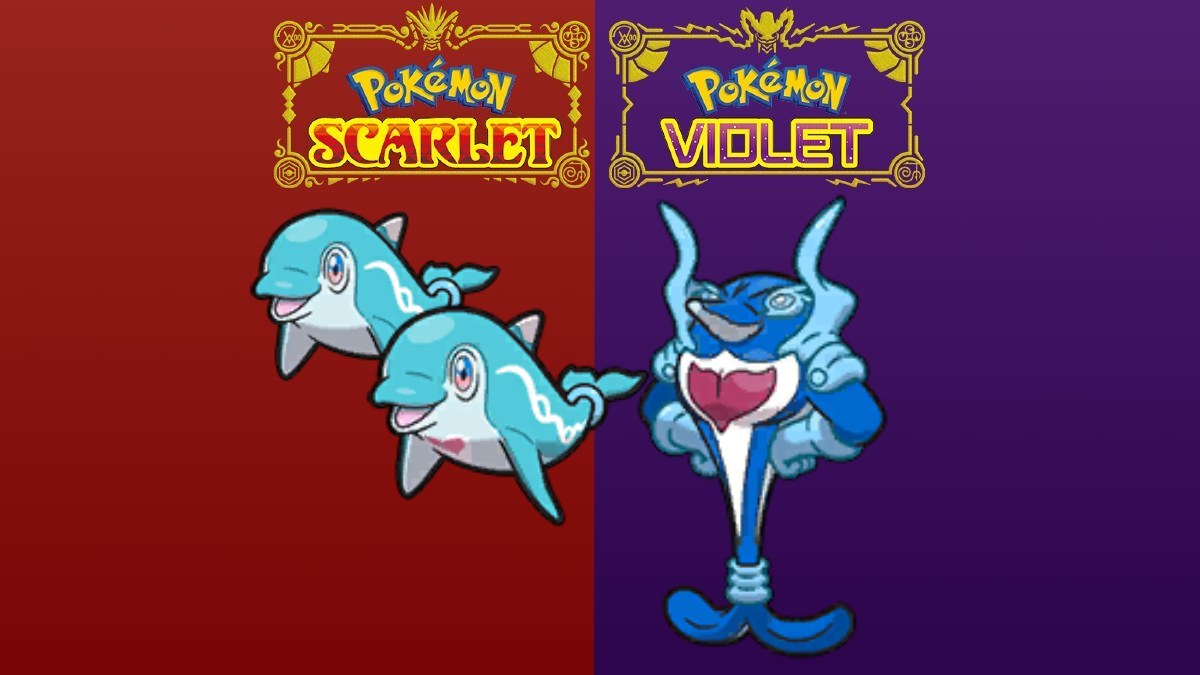 Introducing the zero to hero, Palafin!
Palafin has the rather unique Ability to convert to its Hero Form after being switched out of combat. Here's the kicker, Palafin in its Hero Form, has stats rivalling even big, bad Legendary Pokemon!
Here's Palafin's Pokedex description: This Pokémon's ancient genes have awakened. It is now so extraordinarily strong that it can easily lift a cruise ship with one fin.
Who knew a lil' dolphin could throw hands this hard! If you haven't tried out Palafin in your own playthrough, I HIGHLY recommend it! Amazing for casual and even competitive play!
8. Scovilliain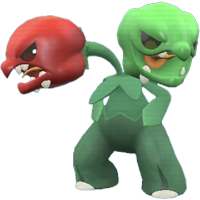 As someone who has always been speculating that we should be getting a Grass & Fire Pokemon, I'm truly happy with the concept for this Pokemon. An angry bell pepper with two heads just makes so much sense for a Grass & Fire-type Pokemon.
Wish they could've made its design a tad more menacing, like instead of it being bipedal, it could've been on all fours. I think I'm just wanting it to look like Cerberus. Heh…
7. Maushold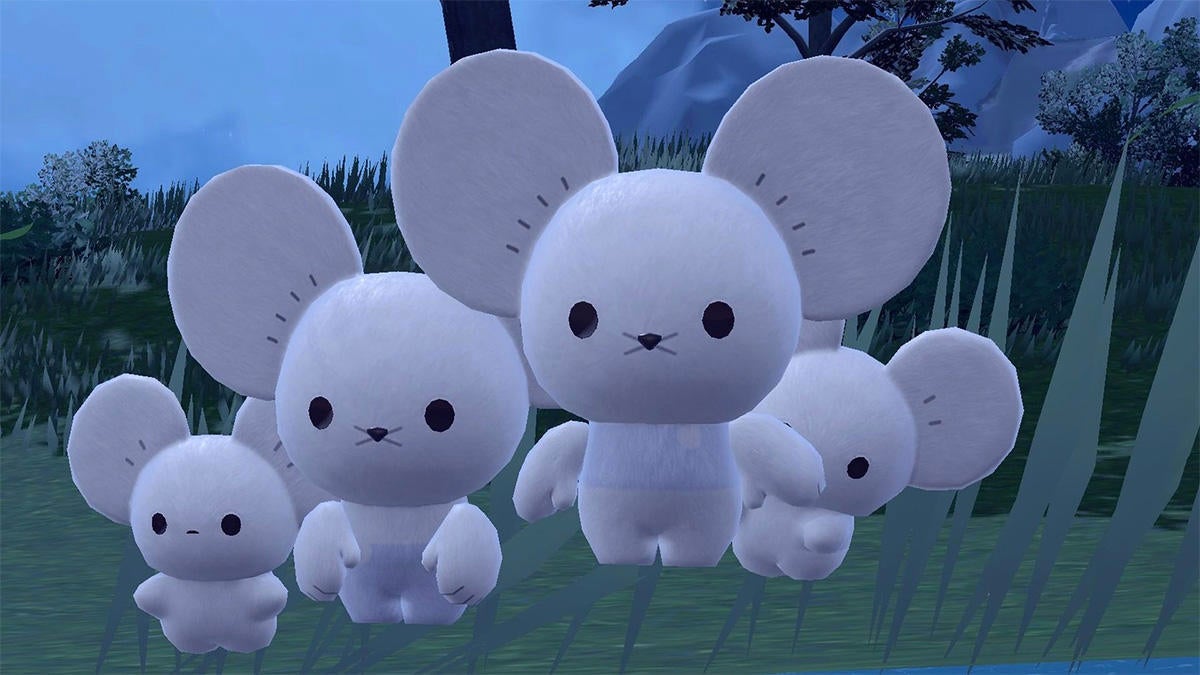 Maushold is truly a perplexing little fella, or little fellas shall I say.
The Pokemon games have always been coming up with new ways to evolve your friendly companions but Maushold really takes the cake. Maushold evolves from Tandemaus and does it in the most unorthodox way imaginable. Once it hits level 25 and above, Tandemaus can randomly evolve to Maushold at any given time whilst in your party. There's no evolution animation, no notification, you'll just open up your Party menu one day and find that they've moved in one or two extra little guys into your party. Kind of rude if you ask me.
6. Flamigo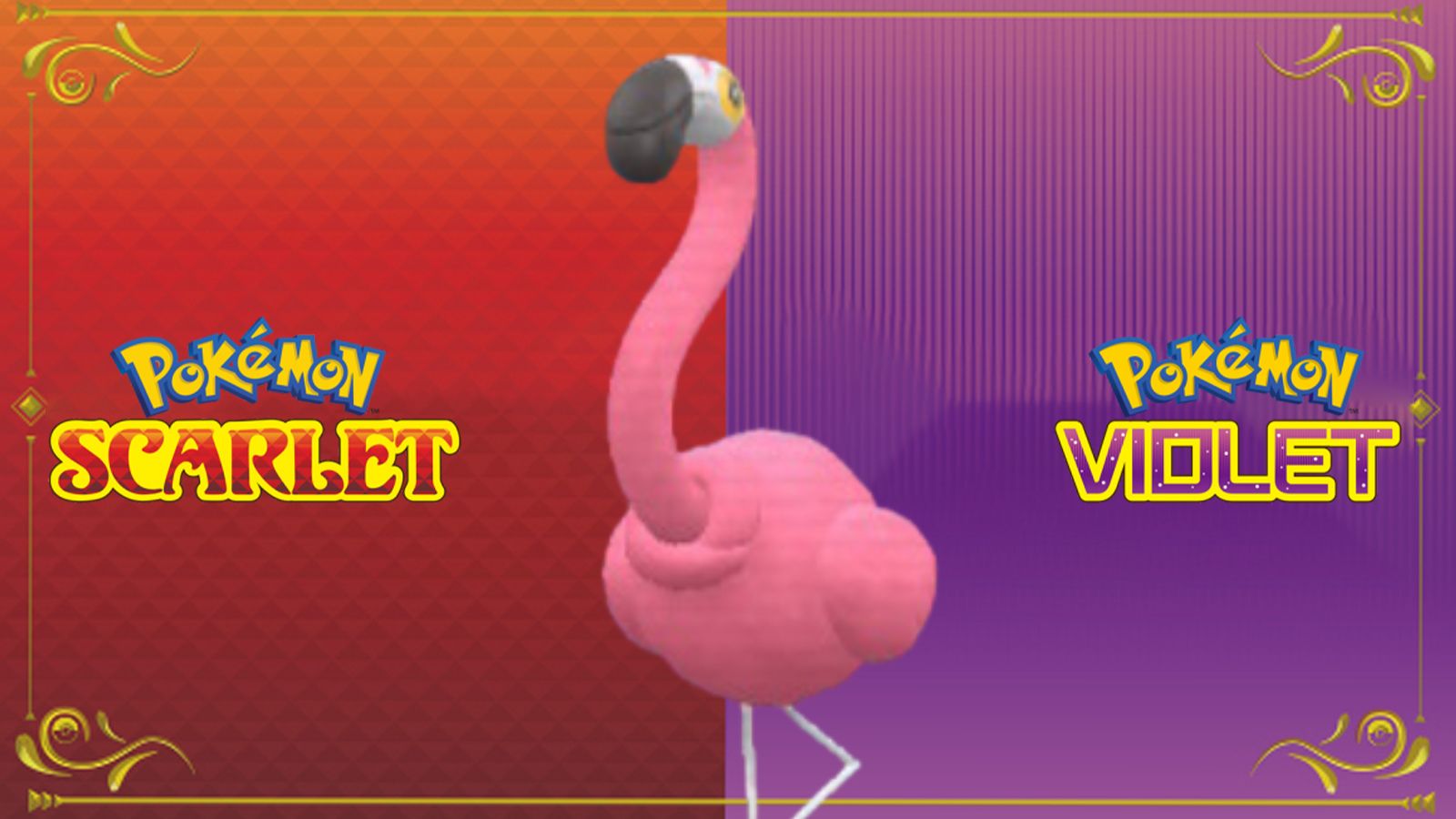 Upon encountering this Pokemon for the first time, I let out an exasperated sigh and a slight chuckle. Everything about this Pokemon is so unimaginably uninspired. The Pokemon Company literally said 'Let's put a flamingo in the game' and actually followed through.
But because of how silly the idea of a straight-up flamingo being in Pokemon, I felt inclined to try it out and hot damn, this bird really helped me out for a good portion of my early to mid-game playthrough. Generally good stats, decent moveset, but it doesn't evolve which bummed me out a little. If you haven't given Flamigo a try, I highly recommend letting Flamigo have a home in your party, at least for a little while.
5. Iron Valiant
Paradox Pokemon are such a welcome addition to the Pokemon franchise. I love everything about these past and future Pokemon but unfortunately, I wanted to only feature my absolute favourite on this list, and it had to be Iron Valiant!
It's a sick combo of Gardevoir and Gallade but make it an android! Out of all the Paradox Pokemon, Iron Valiant has the most interesting discussion about how exactly Gardevoir and Gallade fused into one being. Could it be the fusing of genetics? Could it be experimentation gone wrong? Could it be that males and females decided to work together? We'll never know!
4. Fidough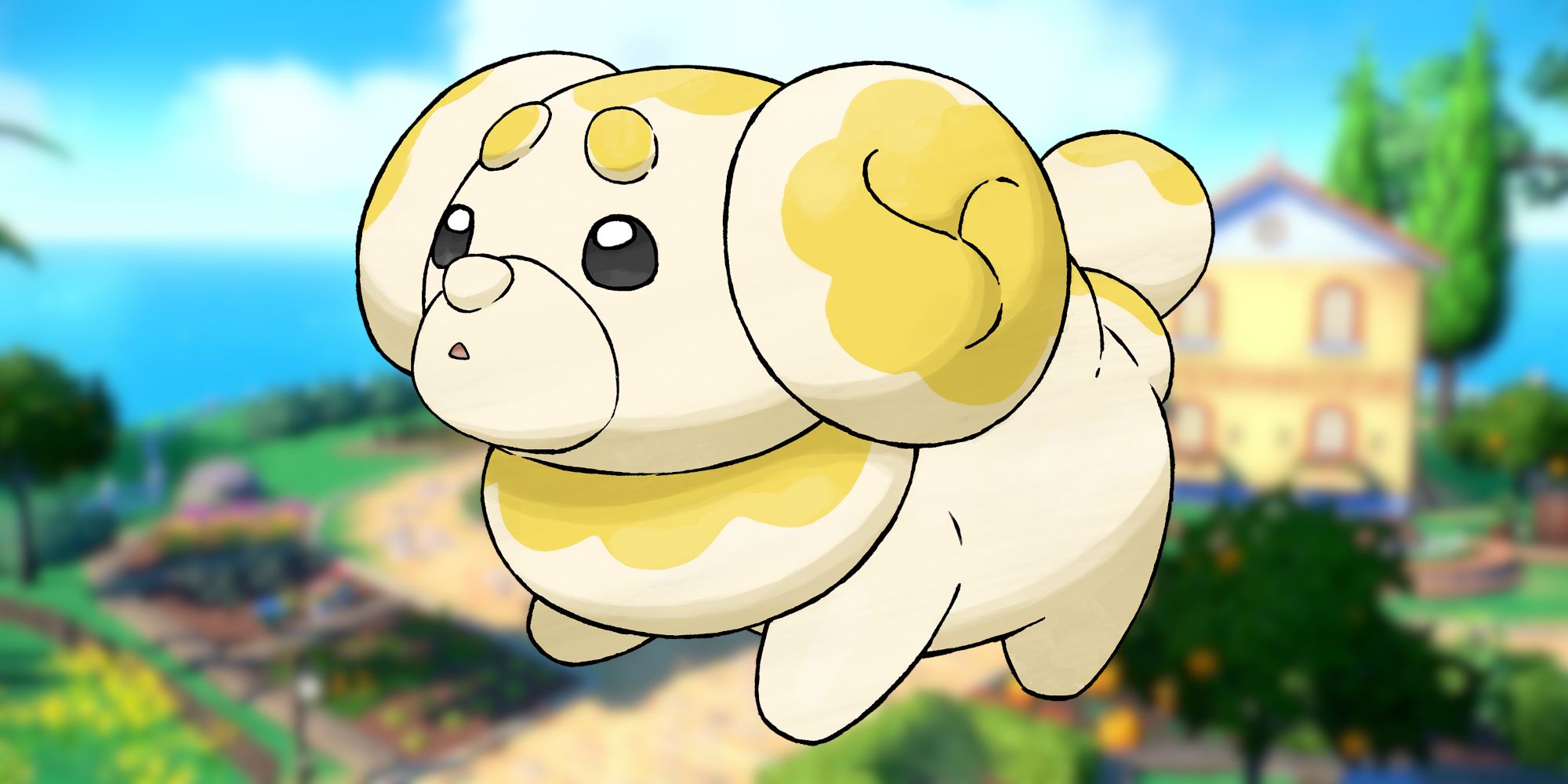 It's so cute, I could eat it, literally!
Fidough is a Pokemon that you encounter really early into your journey and is actually just the best boy out there. All other dog-like Pokemon can eat their heart out!
'If anything happens to Fidough, I will kill everyone in this room and then myself.' – Rosa Diaz. Probably.
3. Ceruledge
Runs like ninja, dual wield blades, on fire, a ghost in a suit of armour, yep, that checks off all my criterias for 'Edgiest Damn Pokemon Ever To Exist'.
In all seriousness, Ceruledge has got to have the best/coolest design in all of Pokemon. Also good to note that Ceruledge learns a signature move, Bitter Blade, which is a 90-power Fire move that heals for 50% damage done, which in my books, is absolutely amazing!
2. Clodsire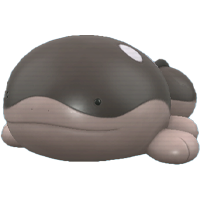 Gosh, it looks so dumb, I love it so much!
At a glance, Clodsire is just another regional variant to an OG Generation II Pokemon but behind those blank eyes and dopey smirk, lies a beast!
Being a Ground & Poison type, Clodsire should theoretically be weak to Water-type moves, but Gamefreak made an absolute chad decision to give the boy the Ability, Water Absorb, which completely negates its weakness to Water and instead heals whenever struck by a Water-type move.
1. Annihilape
After many long years, we finally have an evolution for Primeape and it's goddamn perfection! Annihilape is a Primeape that got so angry in combat that it straight-up dies and becomes a ghost Super Saiyan!
Aside from having a great concept, Annihilape boasts amazing stats, and a great moveset. It can also be obtained really early on in your Pokemon journey. Pick up a Mankey, evolve it to Primeape and use Rage Fist 20 times, causing your Primeape to become so filled with rage that it becomes a ghost(?)
Related