2023 Is Off To A Very Strong Start With This Indonesian-Made Indie Adventure Odyssey
Platform(s): PC (version reviewed), PS4, Nintendo Switch
Genre: Adventure game set in 90s rural Indonesia
It's rare to see a January video game title at the start of a year to captivate and entice my jaded palette, much less one made by a small studio that took 7 years and even went through some publisher kerfuffle last year. Yet here we are: Mojiken Studios' A Space For The Unbound is finally out. And believe me when I say that it is a helluva treat for adventure fans looking for a mix of serene and nostalgia-inducing gaming with a good dose of tension and drama in-between.
Shining Star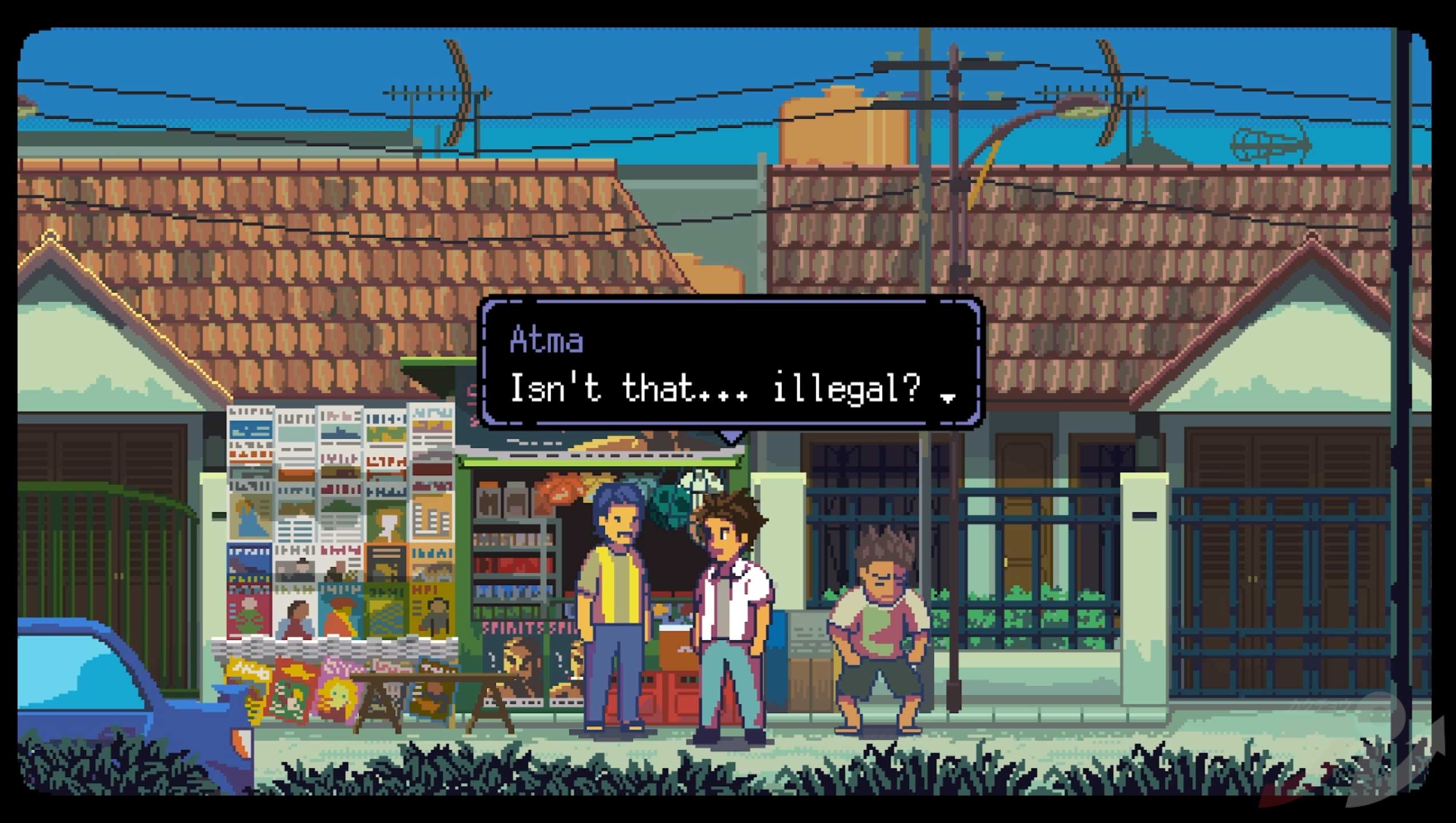 In A Space For The Unbound, you control a teenager named Atma living his life in 90s rural Indonesia together with his girlfriend Raya. The game starts off with a dream sequence, followed by Atma and his beau planning a bucket list as the school year is ending for them. But like any enchanting video game story with a manic pixie dream girl, not everything is what it seems, as Raya somehow has magic powers and there are talking cats. And that is just the tip of the proverbial iceberg.
What's ideal and unique about the setting -90s Indonesia town- is that it really captures everything about the country and its culture. If you're not aware of the Southeast Asia country, A Space For The Unbound gives you a crash course in the culture and how life was back then, with the tuckshops and roadside stalls, to even the idyllic view of the riverside and streets. Internet cafes and arcades are also present, reminding us that the developers' love for gaming and its nation's halcyon era is apparent and out in full force, represented diligently with each pixel in tow on your screen. And they're indeed beautiful to witness and watch in motion.
Throughout the game's 10-hour or so runtime, you'll experience a lot of hard-hitting themes that hit close to home like trauma, depression, and bullying, all hidden within its layer of a slice-of-life setting, 90s period trapping, and "magic cosmic space stuff" featuring a magic book that lets you dive into people's minds and fix them from within. There are many twists and turns here that unfold methodically; mentioning anything here beyond this is crossing spoiler territory.
I will say that the game's narrative handles its subject matter with skill, grace, authenticity, and heart. Which is more than I can say for bigger game studios with an unlimited budget & time frame.
No School Like The Old School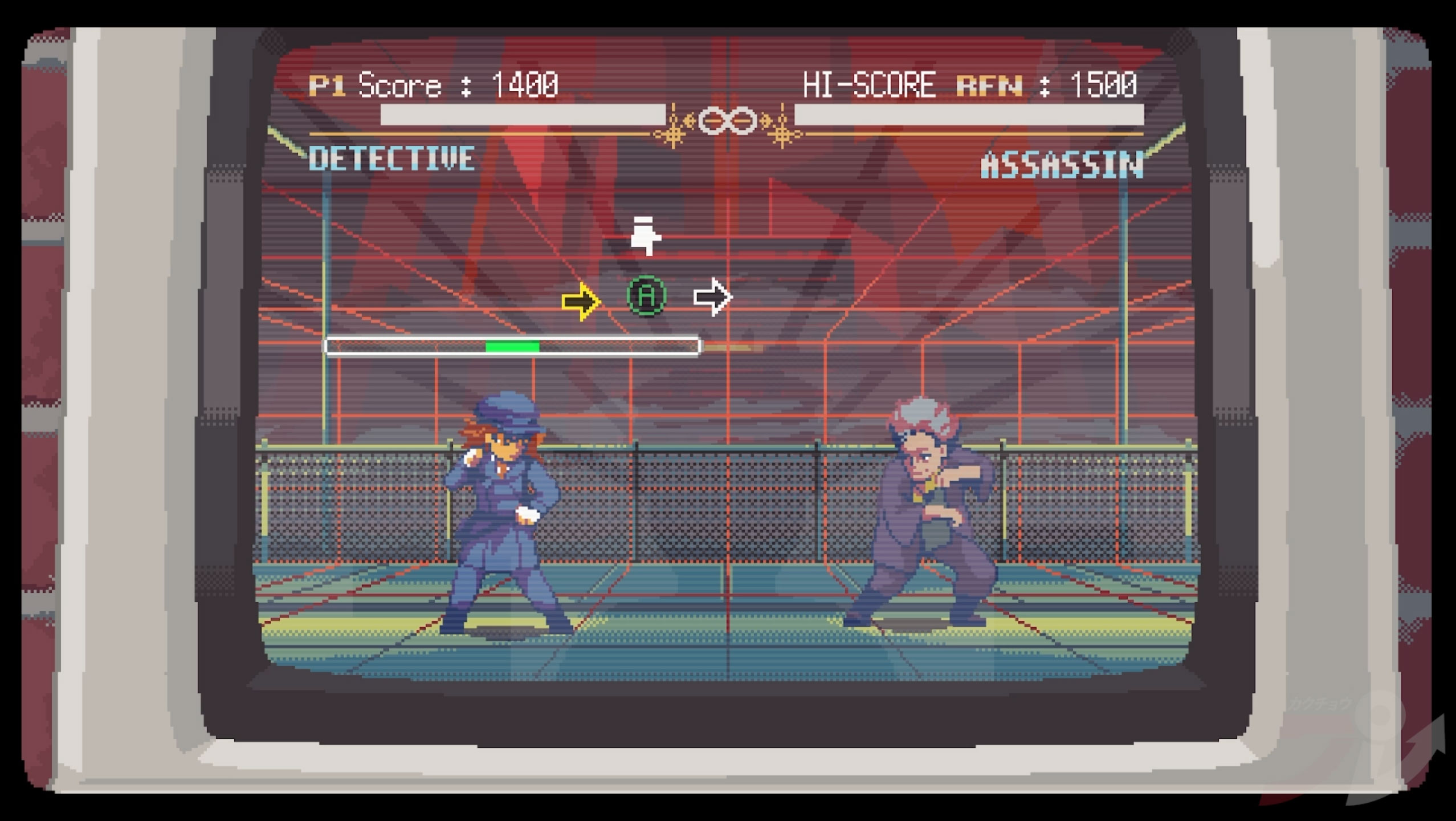 But what of the gameplay, you may ask? It does its job well; you control Atma with the controller (or keyboard), making him walk left and right, checking out items and observing surroundings as an adventure game protagonist would.
You'll come across a bunch of puzzles to solve, some fetch questing, and a number of quick-time events. Remember that red magic book I mentioned? That's the crux of Atma's skill: he can dive into people's minds and fix problems from within. In fact, you can somehow find objects in those mind palaces and use them in outside situations and puzzles within the same environment. It's pretty unique and its whole purpose and storyline context are explained well as the story progresses.
The latter bit about QTEs really highlights Mojiken Studios' love for a particular Capcom game where fights take place in the streets. Heck, there's even a nod to Capcom's courtroom drama game in a later chapter involving evidence-presenting to debunk character statements.
The brain-teasers themselves are tricky, but definitely solvable with a bit of know-how and paying attention to the surroundings and area you're in. The solutions are within the vicinity and it's up to you to discover and put them together. There's even a late-game math puzzle that will stump you for a bit, but makes sense as you check the surroundings you're in.
A Space For The Unbound mixes both these gameplay elements really well while also making you feel chill and pressure-less with its challenges and tests. Though I could do without some of the tedious backtracking for items.
Simply put: this Indonesian indie title is one for the ages (for 2023 anyway), despite that one problem which is honestly a genre issue.
Hats off to the humble team at Mojiken Studios for finally releasing a huge passion project that puts a lot of big-budget narrative-driven video games to shame. It tells a compelling and relatable plot while introducing a new type of setting unheard of in most games of this genre; one that's proud about its heritage and culture.
You don't just play A Space For The Unbound; you live, feel, and experience it, plain and simple. And you'll be all the happier doing so.
Pros
Lush 2D pixel art style & music.
Great story about high school mixed in with the mystical.
You learn a lot about 90s Indonesia & SEA culture.
Lovely mix of adventure gameplay with clever puzzles & fun minigames.
Cons
Some backtracking tedium in the mid-game.
Final Score: 90/100
Related