By Lewis Larcombe|January 5, 2023|
Respawn Entertainment have announced the Spellbound Collection Event for Season 15. This major update will include the addition of Seer's Heirloom, private matches, new skins, and the return of the fan-favourite Control mode. This event will continue the tradition of Collection Events in Apex Legends, which are known for adding new content and keeping the game interesting for players.
The event will begin on 10 January at 10:00 AM (PT) / 1:00 PM (ET) / 6:00 PM (GMT)—that's 11 January at 1:00 AM (UTC+8) for most of us Southeast Asians—and will end on 24 January. During this time, players will have the opportunity to collect exclusive cosmetics and participate in the action-packed Control mode. This event will provide plenty of time for players to enjoy all of the new content and features being introduced.
Control LTM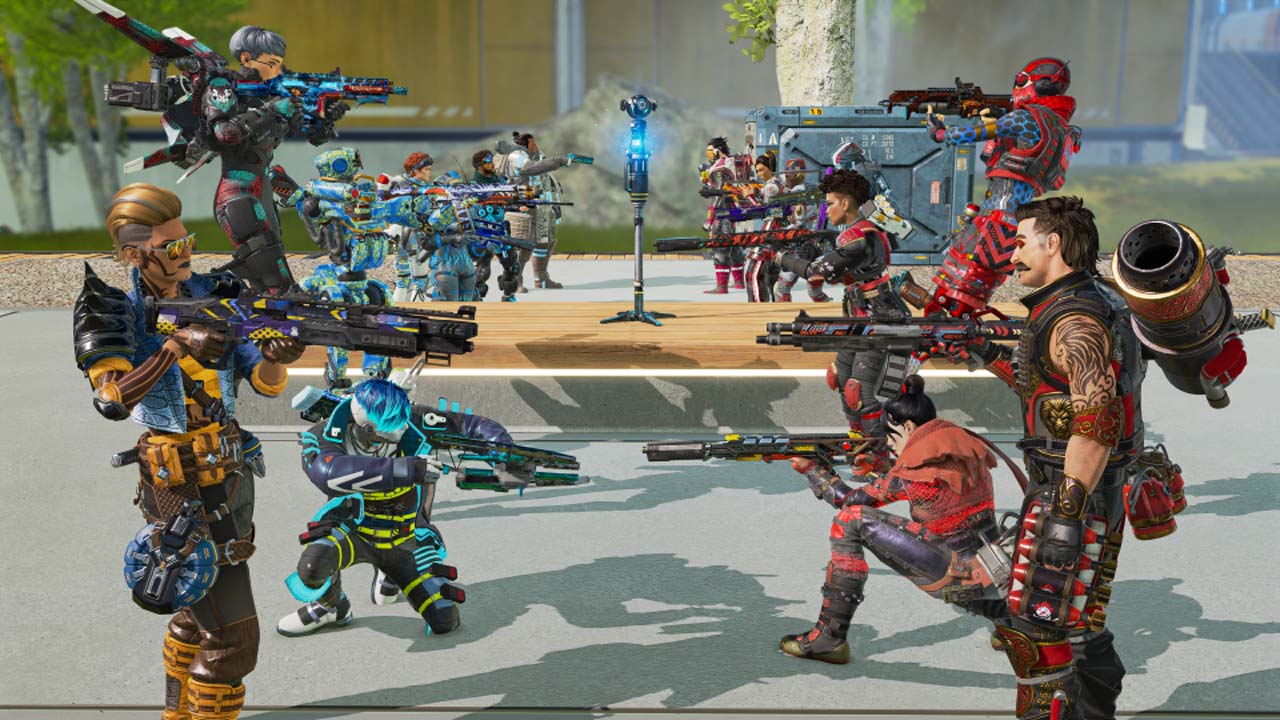 Season 15 will include the return of the fan-favourite Control mode, which will be available to play on Storm Point's Barometer, World's Edge's Lava Siphon, and Olympus' Hammond Labs. Fans of Apex Legends have been requesting the return of this 9v9 mode and will be able to play it starting on 10 January.
Seer Heirloom
A new season also means a new Mythic-tier cosmetic, in this case, the Showstoppers Heirloom for Seer, also known as the Ambush Master. This heirloom can be crafted using Heirloom shards or obtained by collecting all 24 items in the Collection Event. This event is known for introducing new cosmetics and this time will be no different.
Private Matches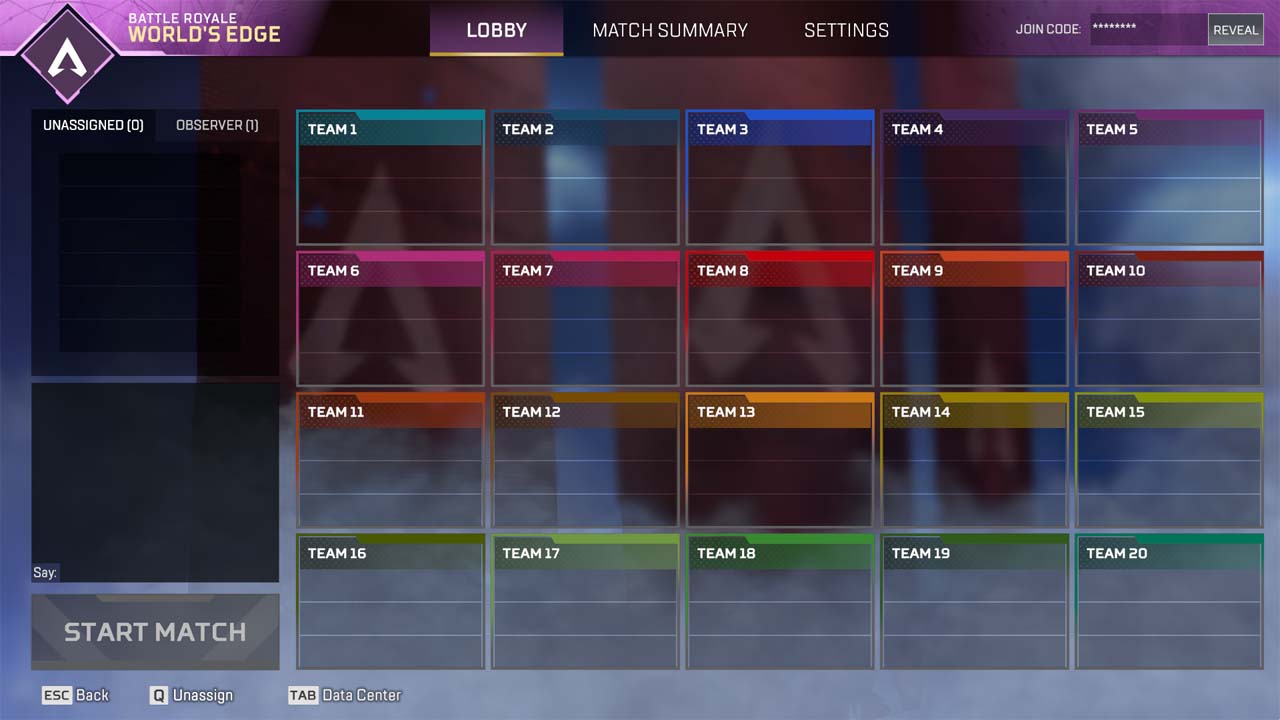 After the update goes live, players will have the ability to host their own tournaments using private matches. This feature will allow players to team up with friends in lobbies for competitive games or play on any of the maps for fun. If you have ever wanted to create your own tournament, this will be a great opportunity to do so.
Spellbound Collection Event reward track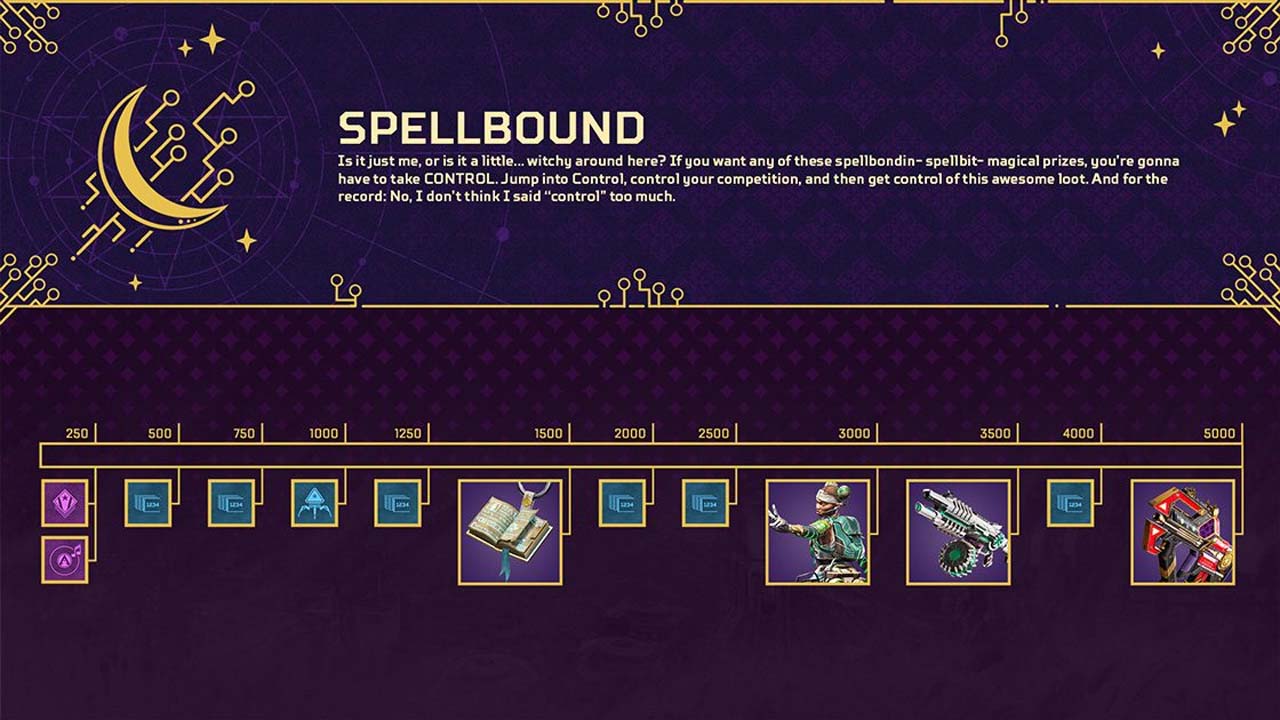 The Spellbound Collection Event will offer players a variety of new cosmetics to obtain, including a new reward track. To progress through the track and earn exclusive rewards, players will need to complete daily and weekly challenges. The event will also introduce the Showstoppers Heirloom for the character Seer, which can be obtained by buying packs with Apex Coins and collecting all 24 unique cosmetics.
Patch Notes
Crafting Rotation
G7 Scout enters the crafter
C.A.R. SMG enters the crafter
Spitfire returns to the floor
Peacekeeper returns to the floor
Anvil Receiver Hop-Up
Limb damage multiplier reduced to 0.75 (was 0.9)
Flatline damage reduced to 39 (was 43)
R301 damage reduced to 32 (was 35)
G7 Scout
Damage reduced to 32 (was 34)
Prowler Burst PDW
Damage increased to 15 (was 14)
Sentinel
Now requires 1 shield cell to Energize (was 2)
Bug fixes
Fixed mirage decoys not showing shield regen fx when near a Wattson Pylon or in Control or Gun Game modes.
10 new Welcome Challenges added to help new players learn Apex.
New "Apex 101" badge reward for completing all 10 Welcome Challenges.
Changing characters in the Firing Range now has a smoother third-person transition.
Fixed rare issue with Mobile Respawn Beacon sometimes spawning the Dropship out of bounds.
Fixed issue with ability previews when entering Phase Portals.
Doors now always appear as damaged when they're one melee attack away from being destroyed.
Caustic Town Takeover loot canisters now behave more reliably in Control Mode.
Reduced the VFX of Caustic's gas flash.
Fixed rare client crash with IMC Armories.
Fixed the raven in Bloodhound's Niflheim Hundr skin to appear as white more reliably.
DirectX 12 beta: added support for the Brightness slider in all Display Modes.
DirectX 12 beta: Fixed crash with setting.mat_backbuffer_count "0" in videoconfig.txt settings. Note that Apex Legends running in DirectX 11 (DX11) requires the operating system to use an additional buffer for compositing, which was not counted in mat_backbuffer_count. DX12 includes that required buffer in mat_backbuffer_count, so DX12 in full-screen mode with "1" will be just as low latency as DX11 with "0".
Fixed issue where Crypto could inspect while using their drone removing the HUD.
Fixed issue where the lobby tabs would enter an unresponsive state after changing resolution on PC.
Adjusted hold and tap logic for controller players viewing weapons in Loadouts to be more responsive.
So, there you have it, that's everything you need to know about the Spellbound Collection event arriving on 10 January. Check out the trailer for the Spellbound Collection Event found below.
Related