AMD had quite a lot to show off during this year's CES 2023. The company's own CEO Dr. Lisa Su offered this year's keynote and announced new Radeon GPUs and CPUs for laptops, brand new 32D V-Cache desktop processors, and a giant-as-hell GPU with a lot of CPU inside which is sure to make a hardware geek grow a boner instantaneously.
Here's a round-up on what's announced:
AMD Ryzen 7045HX Series Processors for Mobile: Powered by up to 16 powerful "Zen 4" cores and 32 threads, the Ryzen 7045HX mobile processors are built on advanced 5nm process technology and feature the potent combination of the most processing threads currently found on a mobile processor and advanced DDR5 memory support.
AMD Ryzen 7040 Series Processors for Mobile: With up to eight "Zen 4" cores, integrated AMD RDNA 3 graphics architecture, and delivering leading performance for ultrathin PC laptops, the Ryzen 7040 Series Mobile processors offer massive horsepower in the thinnest, lightest systems.
Ryzen AI Technology: As part of the new Ryzen 7040 Series Mobile processors, AMD also unveiled Ryzen AI Technology – the first dedicated artificial intelligence hardware in an X86 processor, bringing AMD XDNA adaptive AI architecture to laptop computing to deliver more performance for real-time AI experiences.
AMD Radeon RX 7000 Series Graphics for Laptops: AMD Radeon RX 7000 Series Graphics for laptop PCs, built on the ground-breaking AMD RDNA 3 architecture, are designed to deliver exceptional energy efficiency and performance to power 1080p gaming at ultra-settings and advanced content creation applications on next-generation premium laptops.
AMD Advantage Laptops and AMD Smart Technologies: Several leading OEMs, including Alienware, ASUS, Emdoor and IP3, announced plans to deliver AMD Advantage Edition laptops beginning in the first half of 2023, powered by the new AMD Radeon RX 7000 Series Graphics and AMD Ryzen 7000 Series processors. New AMD SmartShift RSR technology, expected to be available in the first half of 2023, intelligently distributes rendering, upscaling, and presentation demands between APU and GPU resources to help deliver the best possible performance.
AMD Ryzen 7000 Series X3D Desktop Processors: AMD is bringing the power of 3D V-Cache technology to the Ryzen 7000 Series desktop lineup with the addition of three new X3D processors. Equipped with up to 144MB of cache and sporting up to 16 cores and 32 threads, AMD now offers 3D V-Cache technology on new Ryzen 7000 series processors without compromises.
AMD Ryzen 7000 Series 65W Desktop Processors: Built on the "Zen 4" architecture and featuring a 65W TDP, this new lineup of Ryzen 7000 Series processors is optimized for both efficiency and performance.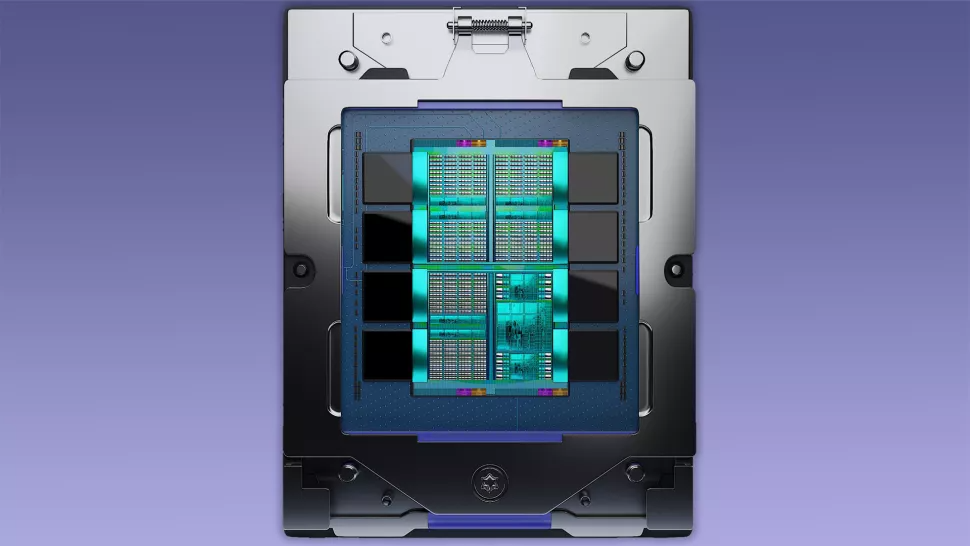 AMD Instinct MI300: As the world's first integrated data center APU, the AMD Instinct MI300 is designed for power-efficient AI training performance and HPC workloads. MI300 accelerators leverage a 3D chiplet design combining AMD CDNA 3 GPU, "Zen 4" CPU and HBM chiplets. If you want to see a mammoth-sized chip, look no further than this killer instinct.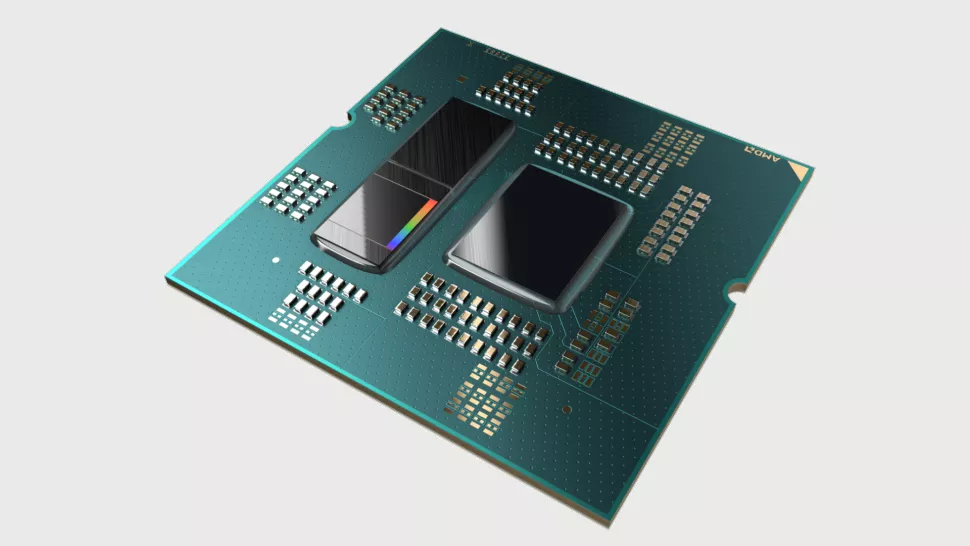 Alveo V70 AI Accelerator Preview: AMD is previewing the world's most energy-efficient video analytics AI accelerator – the AMD Alveo V70, a new high-performance, energy-efficient AI inference accelerator for data center and cloud deployments. Based on AMD XDNA with AI Engine architecture, the Alveo V70 extends pervasive AI from edge to cloud and delivers industry-leading compute efficiency for the most demanding workloads.
For more on CES 2023, check out our previous coverage. 
Related