Platforms: PlayStation 5 (version reviewed), PC
Genre: Action-adventure with open-world fantasy land to magic parkour in.
Square Enix's Luminous Production has shoes to fill, as its last game Final Fantasy XV came out to mostly some indifference. Now with a fresh new IP and a new world to create, what they've resorted to doing, in the end, is, well, nothing out of the ordinary if you've at least kept up with anime trends of people in contemporary times warping into fantasy lands where they're godlike.
Still, don't count out action-adventure game Forspoken completely, because it does have a few merits despite what the internet tells you. Is it enough to elevate it beyond mediocrity though? Probably not, but not for lack of trying.
In Living Colour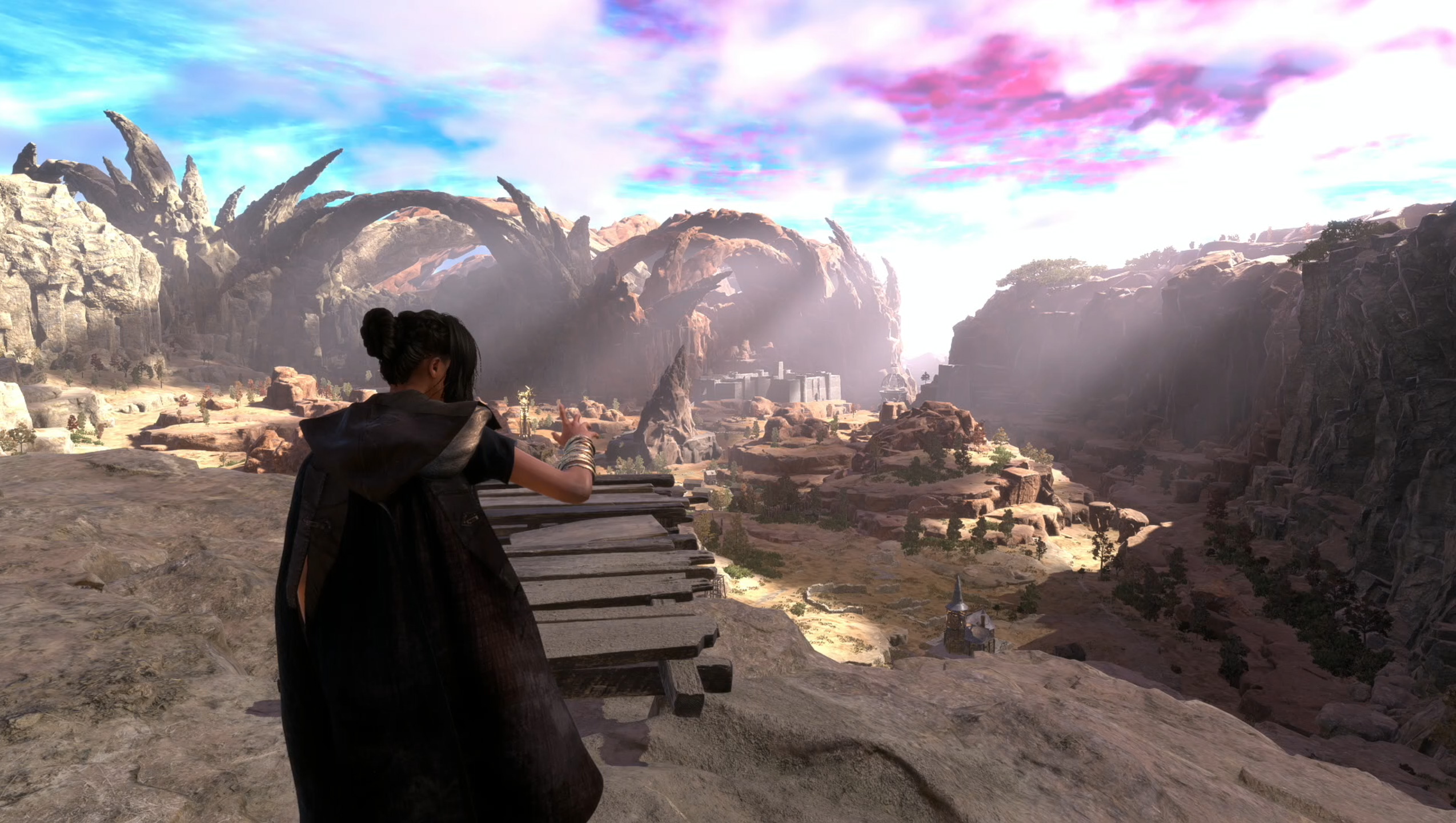 First up, I have to say that it's not every day you get to play a game starring a black woman with magic powers and elite parkouring skills; Forspoken gives you that opportunity, and thankfully its gameplay is solid enough to warrant a playthrough or so. The game's plot revolves around said woman, Frey, as she's a down-on-her-luck New Yorker who is close to committing suicide before she gets whisked to a fantasy world named Athia where she somehow has magical powers and a talking bracelet she calls Cuff. She also has a fondness for pussy cats as the game clearly shows her love for felines and how every one of them are given more modelling and asset care than most of the NPCs and their awkward facial animations.
You don't have to interact with them too much as the game's meat is controlling a freestyling parkouring spell-chucking fighter who explores the rather barren and monster-filled world of Athia. Yes, I get that the world's in a bit of a bind thanks to the catastrophe called the Break, hence the less-than-populated world. But apart from some nice vistas, the world does feel hollow at times and is only worth exploring due to the many checkboxes and revealed places you'll be ticking and visiting for powerups.
Frey has access to earth magic: rock projectiles that are essentially a magic equivalent of an AK-47, a Mega Man charged shot, and a shotgun, along with some nice AoE attacks and support spells. Later on, after killing the equivalent of an elemental Mega Man-style boss, you gain FRed Magic which is your sole melee option in the game alongside a grappling hook that elevates you further from "grapple-like" structures throughout the land. You'll eventually get Blue Magic that come with a horizontal wideshot you see in most 2D shmups, water tornadoes, and the ability to glide onto water surfaces and even summon a water bubble to slow down your fall from heights. Lastly, you'll get Green Magic which comes with a pretty awesome Panzer Dragoon-style paint-target-enabled homing shots and a "super jump" option that doesn't require you to use nearby ledges.
When Frey is fully-powered with all these coloured magic, the game gets very, very fun with these plethoras of combat and traversal techniques. While some attacks feel floaty and may not land as impactful, you can always unlock the other alternate fires of each spell element to see which fits your playstyle. The melee Fire sword option and the spear attack are where it's for me, along with the Wind homing shots and Water cluster bomb-type shots. Gliding on water and also launching myself with the grappling hook is a hoot as I can just traverse hours on end going from one corner of Athia to another. The second half of the game and post-game bits are definitely my highlight gameplay-wise.
And here's the problem that sours the whole package: it takes a very long while to get to these Forspoken bits; I'd say about 10 hours or so before you even get the last few coloured spell trees. The game does the whole progression system where the best stuff gets gated way too soon, making you rely on your basic spells and parkouring for the majority of the time. Most of the fun and interesting parts of the game are locked close to the end.
Ditto with the story; you'll have to put up with a huge number of cliches and Whedon-speak before the second half surprises you with its revelations. It's no Shakespeare or even Spec Ops: The Line, but it's better than what the purposefully-taken-out-of-context bits will have you believe. There's a bit to love in Frey's character and some of the support cast even if the first major half turns you off if you can push through.
And while I felt that Frey's controls are fine, that's only because I tweaked a lot of the accessibility options available to make her a free-flowing parkour spellcasting magician of doom. The game's default setting is not ideal from the get-go, so some fiddling pre-game is recommended to get the most out of our heroine's acrobatics and spell-slinging.
Blinded By Light
Forspoken isn't a perfect game by any stretch of the imagination, but what potential is there does shine in the second half of the game once you're past the 8+ hour mark. However, I won't blame you if you cannot put up with a lot of its tiresome by-the-numbers gameplay approach and experience coupled with Bear McCreary's table scraps; other triple-A games of Forspoken's ilk do introduce you to the action quicker and more effectively.
As it stands, Luminous Productions has quite a way to go to captivate people from the start. A shame, because there's a lot of potential buried within Forspoken's flaws. Maybe wait for this game to go half-off, because it's current asking price is insane for what you're getting.
Pros
The second half bits with the new spells are fun.
Controls for Frey are fun & flexible (with some tweaking).
Pretty-looking at times.
Cons
Terrible pacing.
Average story & characters that feel forced, at least before the second half.
Most of the world feels hollow.
Final Score: 50/100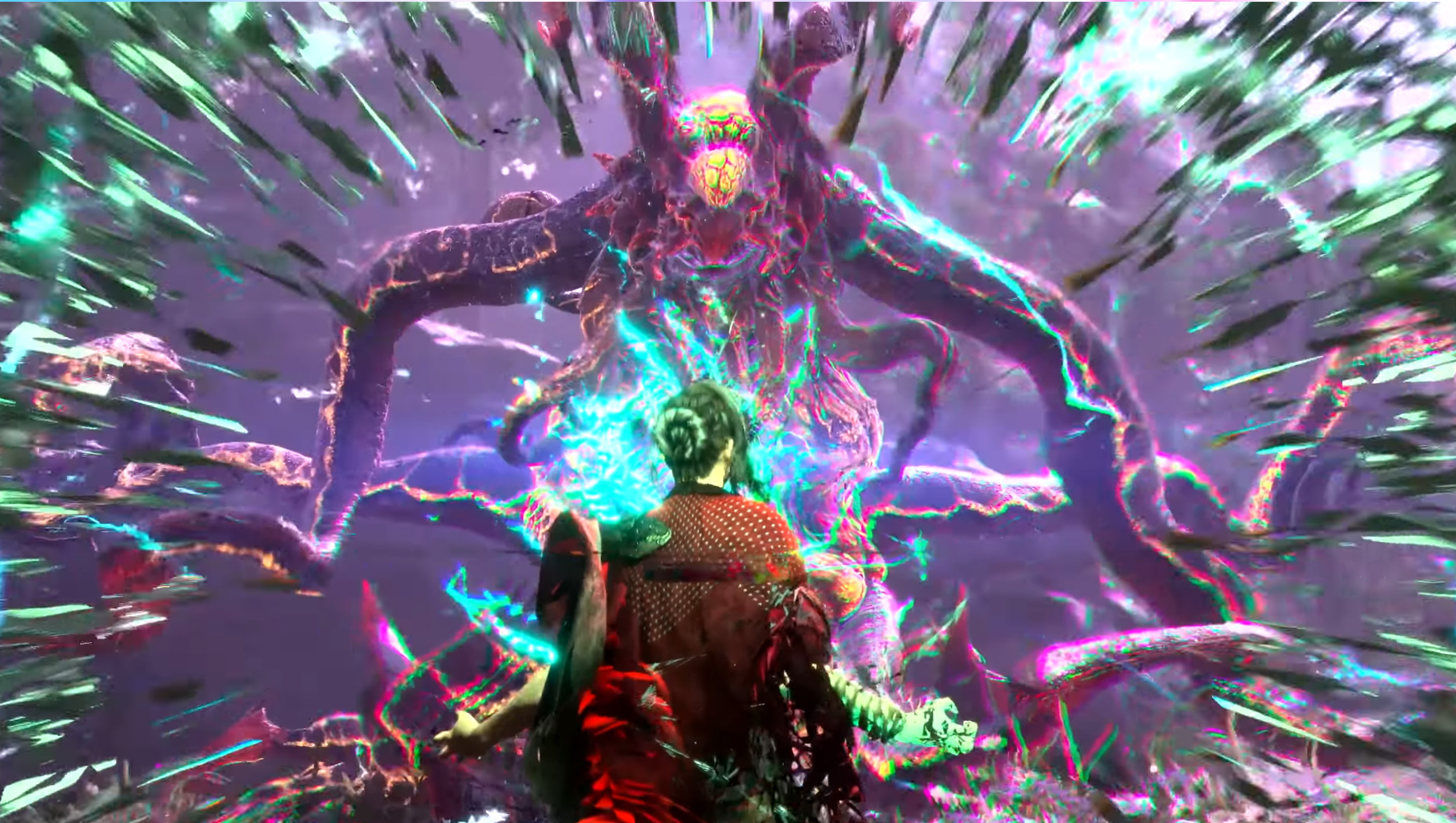 Related