Happy new year to everyone!
What are your new year's resolutions? Over here, we're really excited to get our hands on as many new games as possible, especially ones produced in Southeast Asia! The landscape of gaming in our own backyard has continued to change and evolve with every coming year, and 2023 is no exception.
So far, the name of the game seems to be "eclectic." There's a rise in stylized games coming out of the SEA, ranging from 2D pixel art-inspired aesthetics to 3D graphics that remind us of the experimental PlayStation 2 era of games. What an exciting time to be invested in the SEA game industry, yes?
To celebrate, we've put together a list of the Top 10 SEA-made Games to Look Out For in the First Half of 2023. Be sure to check them out & wishlist them if they suit your fancy!
Release Date: 12 January
Platform: PC
Everyone loves a fun robot AI character, especially if the Portal fandom is anything to go by. Now we've been blessed with the opportunity to be the robot AI yourself, thanks to Nerdook's upcoming Rogue AI Simulator.
Play as an Artificial Intelligence gone rogue, designing a facility to manage human Test Subjects for a mysterious Dept of Science. They'll never stop being suspicious of you, and you'll keep designing tests for them. Who will win this endless game of cat and mouse?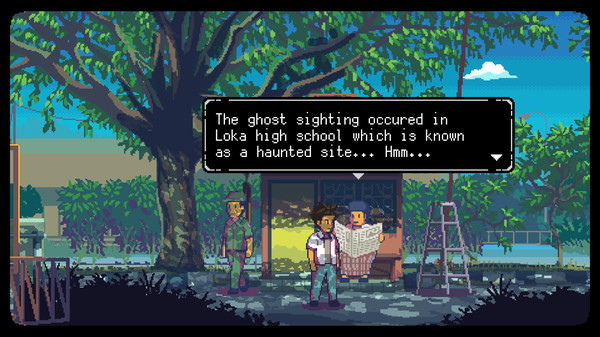 Release Date: 22 January
Platforms: PC, Xbox Series, Xbox One, PS5, PS4, Nintendo Switch
The long-awaited A Space for the Unbound is releasing this year, and we can't wait to be fully invested in its comfortable slice-of-life story, taking place in rural 90s Indonesia with an urban fantasy twist. The artwork looks gorgeous, and the vibes are overall very good.
The story is set to explore themes of overcoming anxiety and depression, and the relationship between a boy and a girl with supernatural powers. Also, you can pet the cats!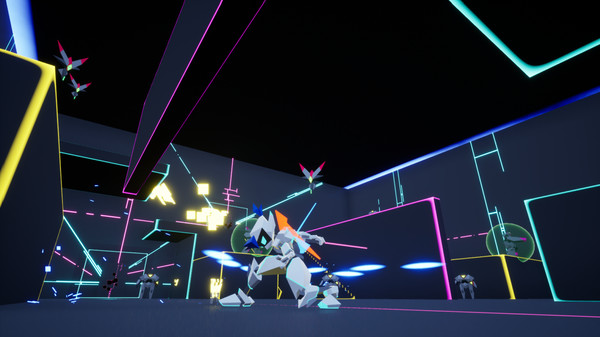 Release Date: February
Platform: PC
A fast-paced DreamCast-like game with polished visuals and explosive effects, creating a sense of speed that's flashy but still visible? Sign me up!
Katana Rama is a mobility-based, fast-paced action game where you play as a hacker program, with the mission of breaking out of a digital security system. This is the kind of game I can imagine showing off to my friends, and daring them to try and beat my combo.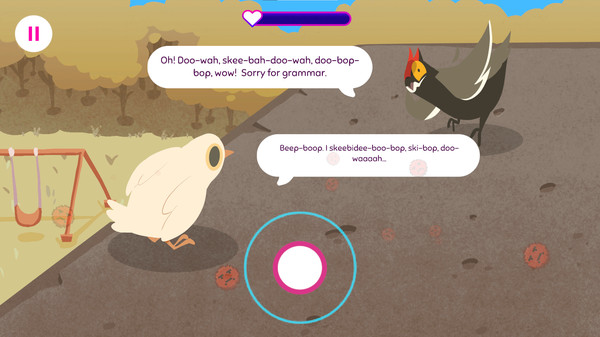 Release Date: 15 February
Platform: PC
Lovebirb is possibly one of the cutest rhythm games to ever exist, with an art style that feels incredibly warm and inviting, and a soundtrack that matches the visual aesthetics. It's also about meeting hot single birds in your area.
The rhythm game portion is also the dating game portion, which is a neat mix of genres and it's really interesting how they were able to blend the two in a way that feels fun and fresh, without feeling cluttered. Definitely a day 1 purchase.
Release Date: 11 January
Platform: Android
It's raining sawblades in this fast-paced mobile game! You have to jump, dodge, and somersault to avoid getting sliced up and get the highest score possible.
This feels like the perfect game to have on your phone at the ready, especially when you're in a long queue.
Release date: Q1 2023
Platforms: PC, Consoles
I Need Space's demo is set to release sometime in the first quarter of 2023, featuring space exploration as its main mechanic. Its described as a 'cosy space exploration and physics-based adventure, set during a celestial pandemic.'
The gameplay and art style definitely looks cosy, overall giving this very comfortable and melancholic air to it. Also, would love to get a plush of the mascot one day.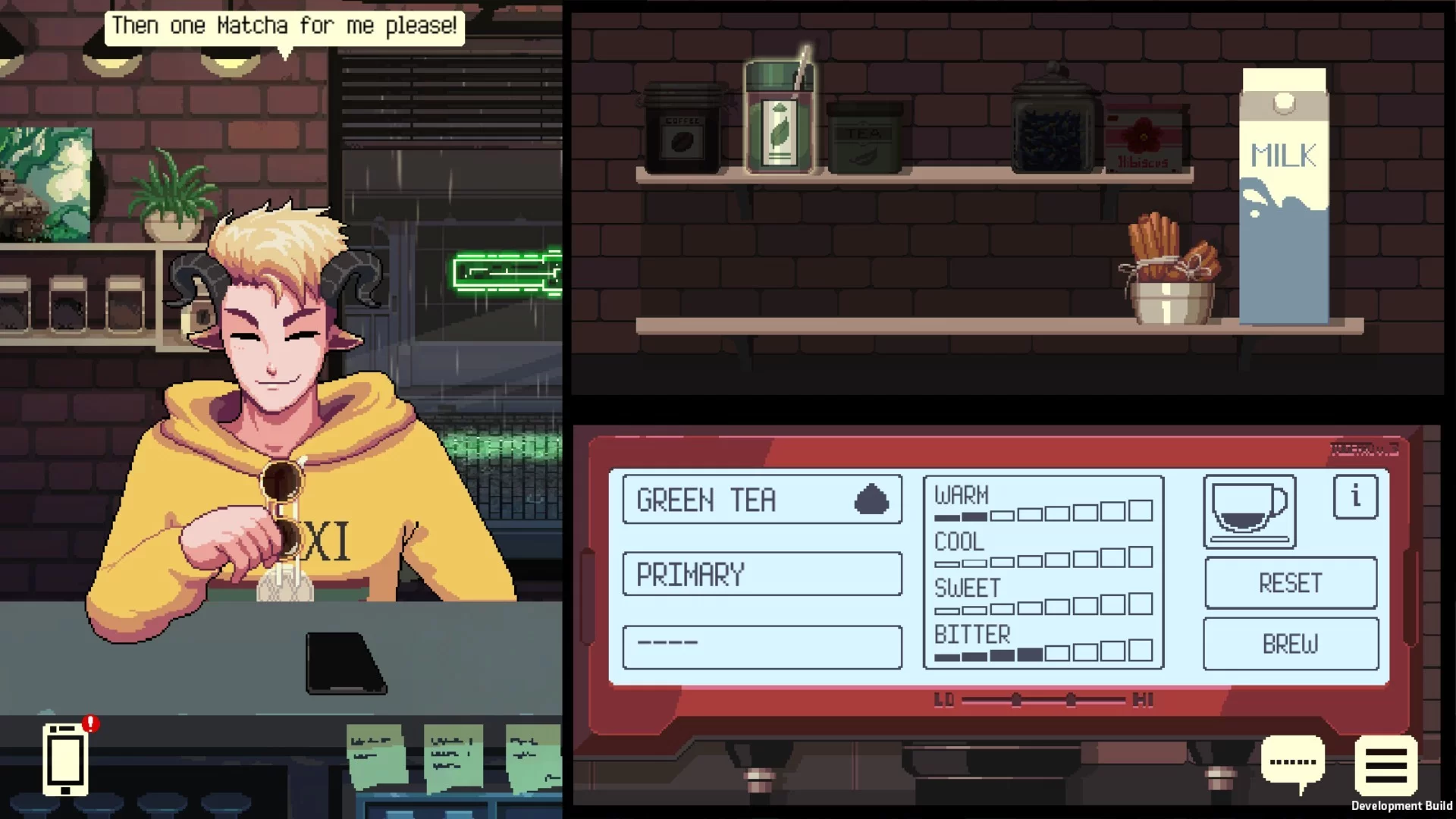 Release Date: Q2 2023
Platforms: PC, Xbox Series, Xbox One, Nintendo Switch, PS5, PS4
Coffee Talk Episode 2: Hibiscus & Butterfly has you taking on the role of a barista in alternate present-day Seattle, interacting with a variety of humans, elves, orcs, and more. The game has you brewing coffee for new and old characters alike, and serving them up with a smile and a bit of conversation.
This is another entry in the Coffee Talk series that's sure to warm your heart like a warm cup of coffee.
Release Date: 21 January
Platform: PC
Encoded War has you, the player, act as a morse coder during World War II, tasked with sending encoded war message logs between multiple parties. Your job has a contract of 5 years, and then you'll be able to get your son back.
The game features multiple modes – a story mode, endless, and even 'morse maker mode' which lets you make your own morse code, or share and play other morse codes via the Steam Workshop.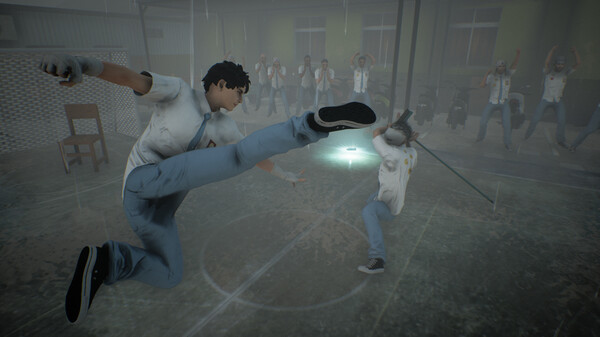 Release Date: Q1 2023
Platform: PC
Troublemaker: Raise Your Gang is a 3rd person action-adventure beat-em-up with an Indonesian high school setting. You play as the new kid in school Budi, literally fighting your way to the top of the social ladder.
The game describes itself as being inspired by beat-em-up classics, featuring smooth and over-the-top combat, and even featuring over 30 signature moves for Budi to use on his enemies. With those moves and a combination of light, medium, and heavy attacks, Troublemaker seems like the kind of brawler that's fun enough for the button mashers, but technical enough for the combo lovers.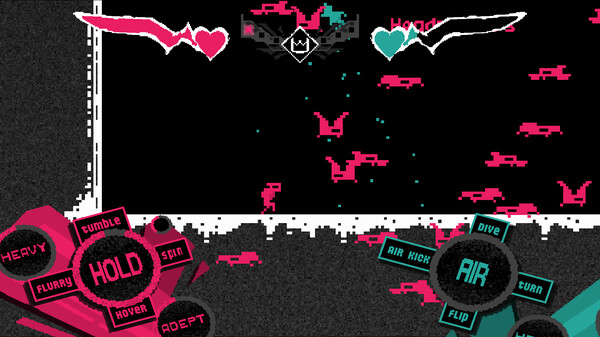 Release Date: 19 February
Platform: PC
If you've never heard of a spectacle fighter that's also somewhat minimalist, you have now. Turbo Cat Fight is an upcoming 2D PVP fighter, where each player chooses their loadouts, fighting it out in intense combat. The game looks like the kind of thing you'd start screaming with your friend over, and would be a lot of fun to watch being played.
The combat features 85 different skills, and no 'deceptive hitboxes' because the game is already pixel-perfect, of course. Check out the demo before the full game releases next month!
Related