Games are not only an art, but also a technology – and technology is constantly evolving in unexpected ways. One of the ways that games are evolving is the creation of more consoles and means of development – so what are your thoughts on a 'fantasy' console, but with a very real way to develop for it?
Mee the PICO-8.
A Fantasy Console?
Yes, the virtual fantasy console, the PICO-8.
Created by Lexaloffle Games and first released in 2015, the PICO-8 has been a way to develop 'console games' without actually needing the actual hardware. According to the FAQ, the Pico-8 is as much a console as any other, following specific guidelines for development and output.
"PICO-8 has everything else that makes a console a console: machine specifications and display format, development tools, design culture, distribution platform, community and playership. It is similar to a retro game emulator, but for a machine that never existed. […] Instead of physical cartridges, programs made for PICO-8 are distributed on .png images that look like cartridges, complete with labels and a fixed 32k data capacity."
Games developed for the PICO-8 are, as a result, incredibly lightweight. They can be exported to be played on Windows, Mac, Linux devices, as well as uploaded and embedded on webpages – they are distributed on .png images, after all. Developing with such heavy limitations as well – fixed display format and rigid development tools, but often with such limitations, creativity can flow freely. You can learn more about making games with the engine from this neat zine created by and for the community, before dropping by Lexaloffle's itch.io to purchase the 'devkit' for US$14.99 (that's about MYR 64 after conversion).
So What Can I Play On This Virtual Console?
You can play a lot of games! There have been several PICO-8 demakes of popular games, and some games have been straight-up made in the PICO-8 then later remade into larger releases (looking at you, Celeste). There's also a treasure trove of interesting games you can check out online, either from the PICO-8 website's player, or you can check on forums or itch.io.
That being said, here are some game recommendations for you to check out!
Yeah, Celeste! You know the one! The original PICO-8 build was made in 4 days and it's playable online, in your web browser! It's really interesting to see what elements of the PICO-8 build made it into the version we now know today – especially the elements of "hardcore platforming."
POOM is exactly what it says on the tin – it's a DOOM remake in the PICO-8 engine. Even though it's only one level, that doesn't stop it from being extremely impressive. Shoot your way through the level and traverse a vast landscape, and make it to the end. What's especially interesting is that the developer has also created a relatively long developer's diary on how POOM came to be, especially since in their own words, "[…] Poom should not have existed."
If there's any one PICO-8 game you should play, like just to start of, this one should be it. Just One Boss is such an incredibly clean package – the gameplay is simple and easy to replay; it's literally just one boss fight that switches things up in stages. The character design is cute and the music has a fun jaunty feel to it. It's such a wonderful introduction to the capabilities of the PICO-8 console.
The Lost Night follows the player waking up alone in the middle of a spooky town, trying to navigate their way out. The game is highly atmospheric – it has this sort of cute-creepy Halloween aesthetic, and everything ties together quite nicely. Definitely worth a try.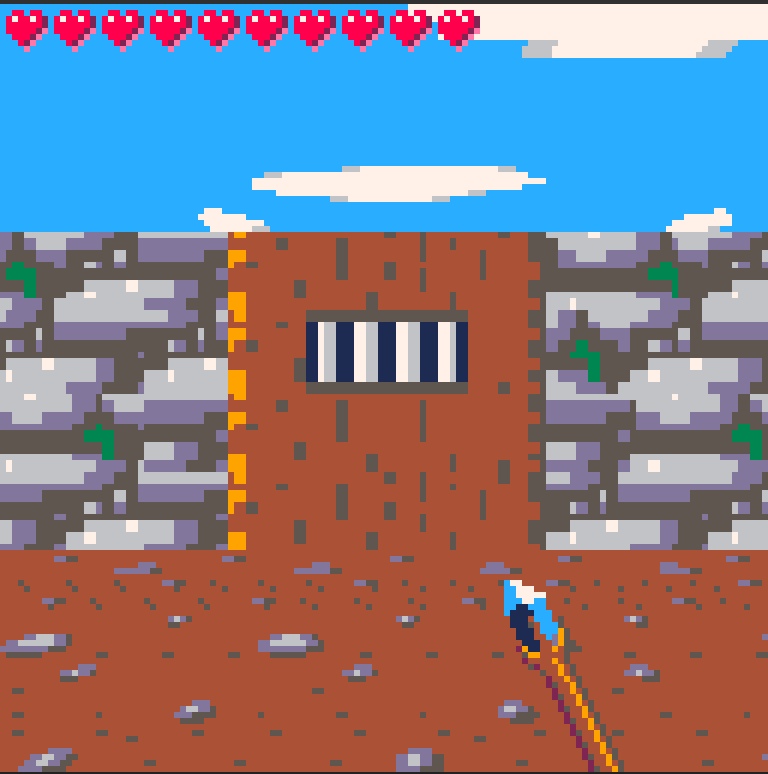 Trial of the Sorcerer is a lot of things that you wouldn't think would be possible on the PICO-8 console; it features procedurally generated levels, it's 3D, and it features some kind of level editor. However, it manages to do all of those things with its own flair, and ultimately, with a lot of fun. Definitely recommended if you're a fan of Wolfenstein 3D, which was also one of the game's inspirations.
Related