By Alleef Ashaari|February 8, 2023|
Today's Google animated Doodle celebrates the 67th birthday of Kamn Ismail, a cartoonist and pioneer in Malaysian animation. He is best known for creating Keluang Man, Malaysia's first superhero, and played a pivotal role in modernizing the country's animation industry.
Kamn was born on this day in 1956 in Pengkalan Balak, Malacca. He fell in love with drawing as a child and dreamed of becoming a comic artist. When he was a teenager, his skills attracted the attention of McMillen Film Company, which hired him to oversee the creative aspects of a movie called Paper Tiger.
However, for the next 17 years, he worked as a clerk and held several positions at the Keretapi Tanah Melayu railway because his father didn't approve of him working as an animator. Despite that, Kamn never gave up on his dreams and secretly learned computer animation techniques in his spare time. His skills eventually landed him an opportunity to work for Kharisma Pictures.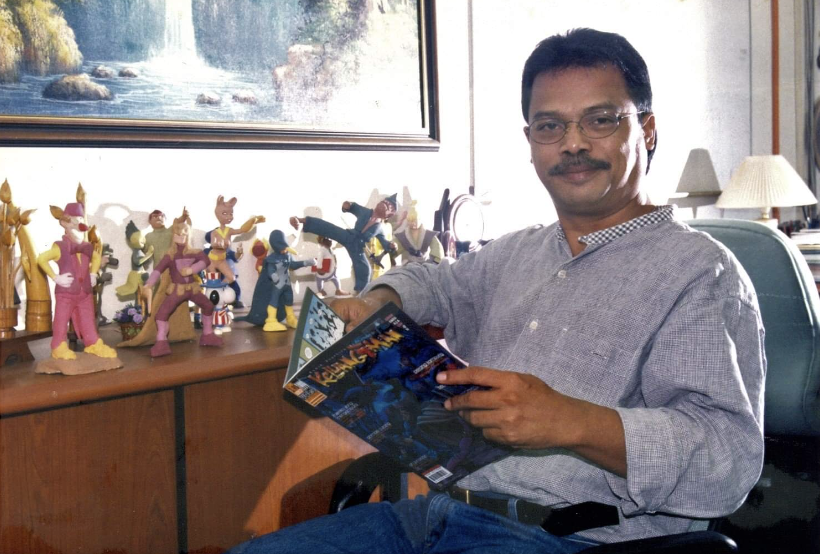 He trained the company's animators and directed Malaysia's first animated television series, Usop Sontorian, in 1996. Afterwards, Ismail became a director at UAS Animation Studios, where he created  Keluang Man. He brought the character to life by blending 2D and 3D animation, which was an innovative technique for its time
By doing all this, Kamn helped modernize Malaysia's animation industry. His work has won numerous prizes such as the Best Animated Film at Malaysia Film Festival and was awarded as a Malaysian Animation Icon.
This is especially timely, considering that a live-action Keluang Man movie is in the works.
In the meantime, relive your nostalgic memories with the iconic Keluang Man intro below:
Related