By Alisha Alix|March 16, 2023|
BloodPop, Oscar-nominated and Grammy-winning songwriter and producer who worked with renowned artists such as Beyoncé, Lady Gaga, John Legend, and Justin Bieber, has founded a new game studio named Genpop Interactive, alongside Aubrey Tennant, former DeNA and BANDAI NAMCO executives.
They've got some serious backing too, with participation from 1Up Ventures, headed by Xbox co-creator Ed Fries, and Japanese entertainment firm Good Smile Company, the studio recently raised USD6.5 million in seed funding. BloodPop will be taking on the role of CEO and game director while Aubrey will be serving as the co-founder and COO of Genpop Interactive.
In addition, over 25 developers are currently working at the studio, who are all highly experienced creators with decades of experience in production, AI, design, and development. They have worked on titles such as League of Legends, Halo Infinite, Cyberpunk 2077, Call of Duty, Red Dead Redemption 2, The Sims, and many more.
Genpop Interactive's ambitious goal is to "drive forward the next-gen of music, fashion, and gaming culture". This made a lot of sense with current trends of superstar singers and bands collaborating with video game companies in catering for the Gen Z audience. We've seen BlackPink and PUBG Mobile, Travis Scott's Fortnite concert, and Free Fire x BTS Show, which are just some of the few well-known collaborations between the music and video games industry.
According to BloodPop in a statement, the studio wants to expand beyond gaming and tap into broader pop culture:
"At a time when low risk tolerance among established studios has resulted in predictable re-releases capitalizing on millennial nostalgia, Gen-Z is eager for new IP that speaks to them, and has a long legacy that defines their generation. Major studios have become complacent, relying on giving the Weekend at Bernie's treatment to their old IP with their publicly traded necromancy. We aren't just on a mission to create the next great game, but nurture the next generation of popular culture".
So what can we expect from Genpop Interactive? Well, the studio's first project is being described as "an ambitious third-person shooter with novel movement and combat mechanics". The game is still in its early development stage and has yet to release any further details in terms of its release date or which platforms will it be released on. Although, the studio did reveal the first splash art of the game, and honestly, it looks interesting.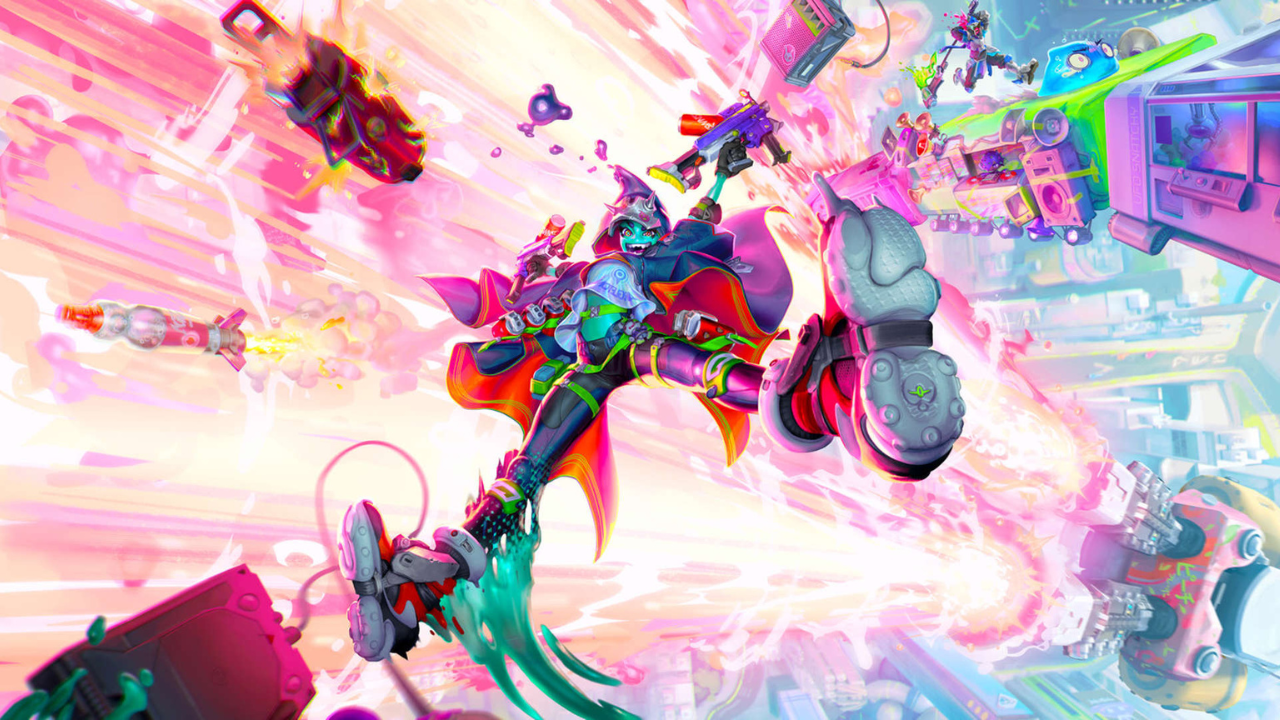 It's always exciting to see new game studios taking an innovative direction in shaping the gaming industry as well as colliding with fashion and music. We'll definitely be keeping an eye on Genpop Interactive to see what they come up with next.
Related