By Xandria Morden|April 25, 2023|
Riot Games has revealed the Radiant Entertainment System skinline. This highly ambitious and one-of-a-kind skinline is a love letter to retro gaming and nostalgia of games from the 90s. The skinline also incorporates several thematic representations from side scrollers, dance and fighting games. Just like every other premiere skinline released, it is equipped with custom finishers, music tracks and more. The Radiant Entertainment System skinline will feature new skins for the Phantom, Melee, Operator, Ghost and Bulldog, as well as a ton of little details and easter eggs for players to enjoy. 
Episode 6 Act III also introduces an all new Battlepass which you can find every single item previewed here. Additionally, the Global Open Beta for Premier also kicks off on the Episode's launch. More detailed information can be found on Premier here. 
THE RADIANT ENTERTAINMENT SYSTEM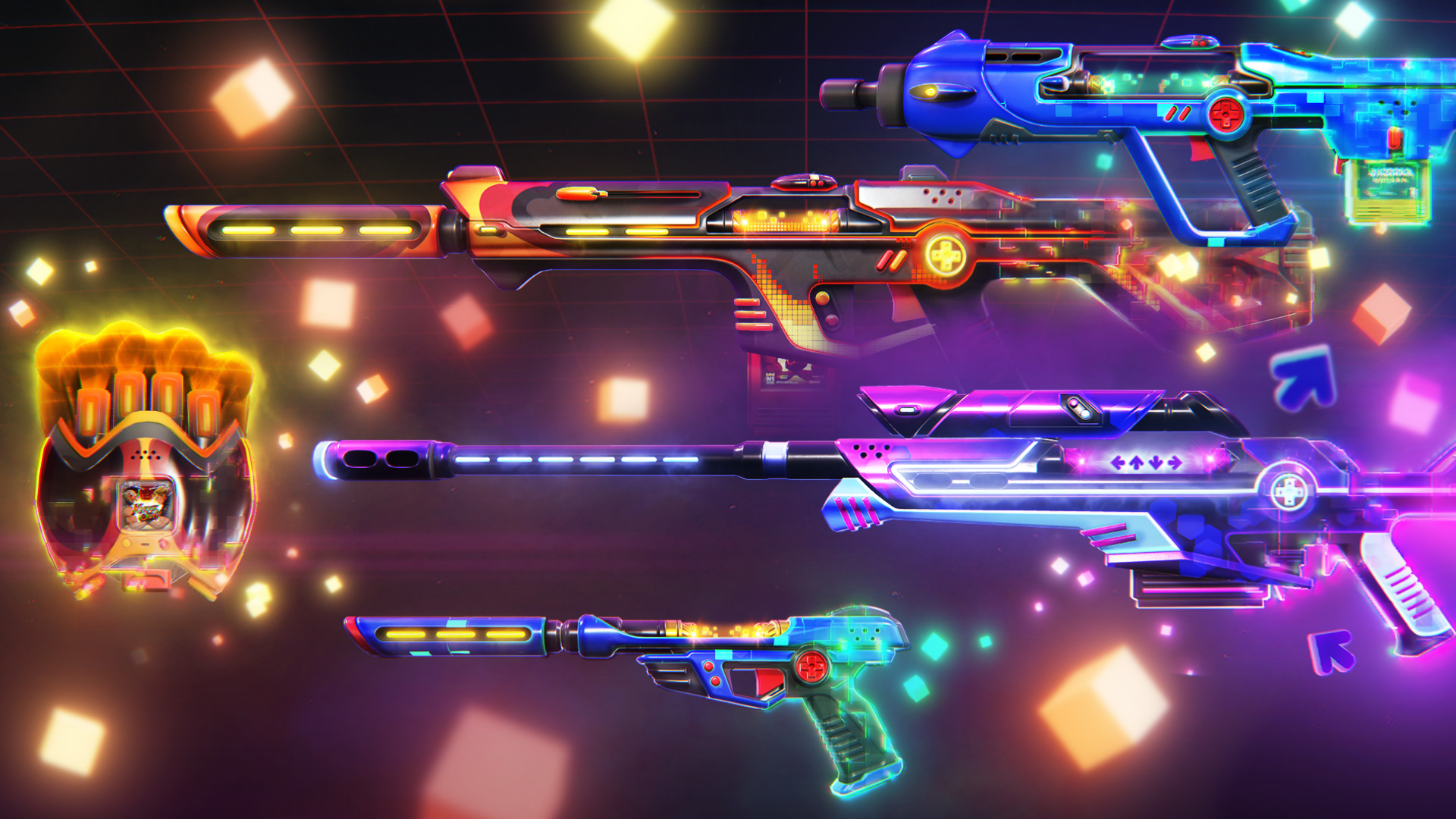 Get ready for endless hours of fun with this season's hottest new system. Equipped with three games, the only question is: which will you play first? Whether you're hitting enemies with a face full of laser in Bazooka Badger, out-punching the competition in K.nock O.ut!!, or grooving on the Dance Fever floor, there's something for everyone.
With the Radiant Entertainment System, the leaderboard's all yours.
BUNDLE PRICE : 11,900 VP
There are three themes ; Bazooka Badger, K.nock O.ut!!, Dance Fever floor
BULLDOG



GHOST


OPERATOR


PHANTOM



MELEE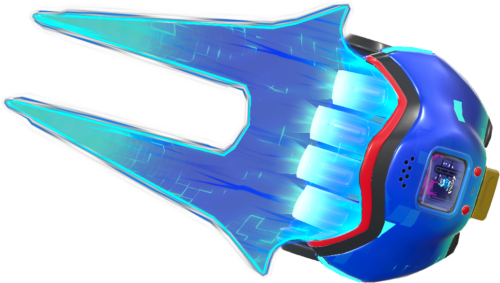 FINISHERS
These are also the cool customer finishers for each theme.
Bazooka Badger
Dance Fever floor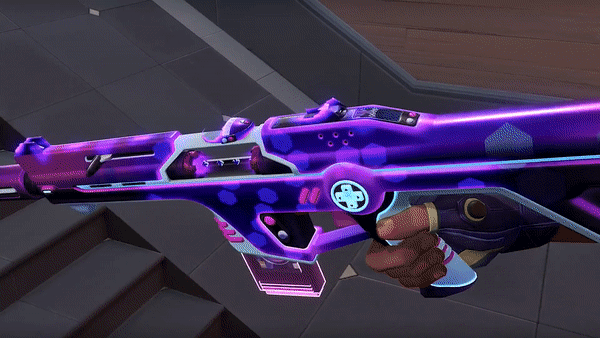 K.nock O.ut!!