By Alisha Alix|September 18, 2023|
Publisher Microids and developer Pendulo Studios have announced their highly anticipated action-adventure game, Tintin Reporter: Cigars of the Pharaoh is set to launch for consoles and PC this November.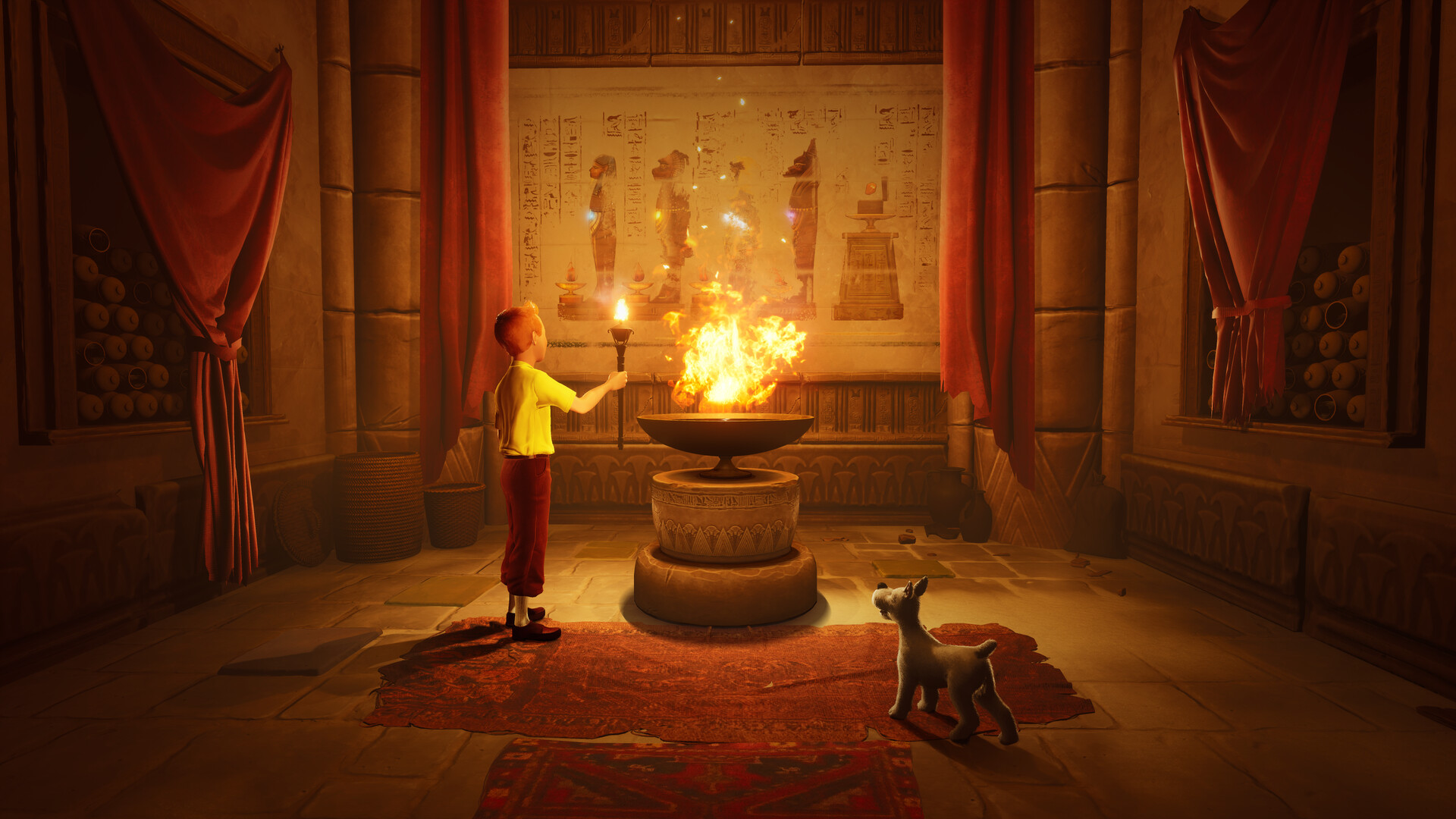 Tintin Reporter: Cigars of the Pharaoh is based on the iconic adventures of Tintin, the famous reporter from the beloved comic book series created by Hergé. For decades, Tintin has captivated audiences around the world, with over 275 million copies of the comic books sold worldwide. Now, fans of Tintin can experience the thrill and excitement of his adventures in the world of video games.
In the game, players assume the role of Tintin alongside Snowy as they embark on an extraordinary adventure. The journey begins after Tintin encounters Professor Sarcophagus while on a Mediterranean cruise. Intrigued by the professor's tales, Tintin becomes determined to locate the long-lost tomb of the Pharaoh Kih-Oskh. Along the way, he stumbles upon a web of dark secrets traversing various destinations, such as Egypt, India, and even Arabia. The quest takes an unexpected turn as they investigate a massive drug trafficking network throughout the East.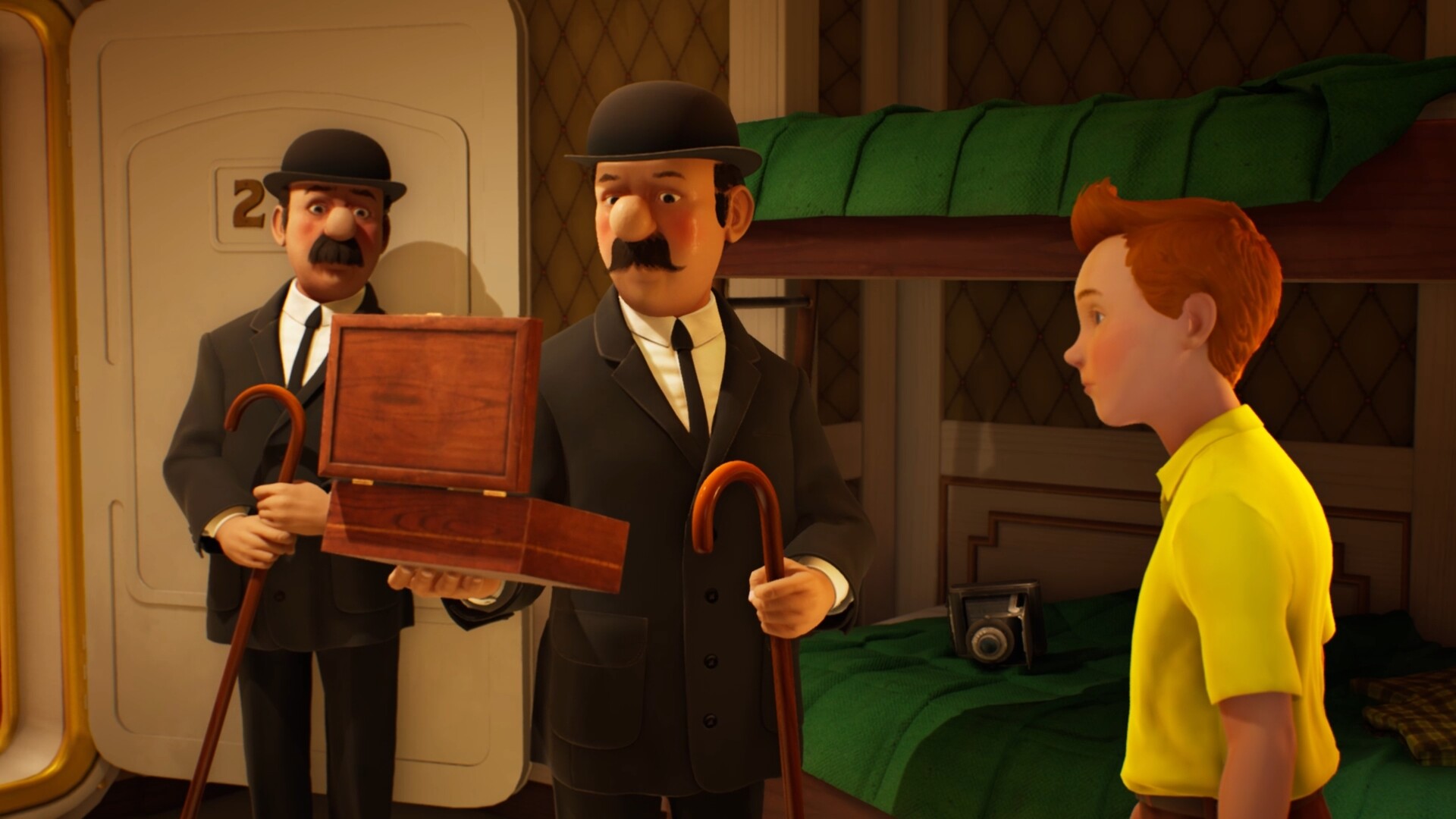 The game combines elements of adventure and investigation, creating an immersive and thrilling experience for players. The main objective is to search for clues scattered throughout various locations, each more intriguing than the last. With careful observation and sharp intuition, players must infiltrate these locations, navigating through hidden passages and obstacles. Along the way, they will encounter puzzles that need to be solved to progress further in the game and even combat with adversaries. These puzzles challenge players' problem-solving skills and test their creativity. Whether it's deciphering codes or piecing together fragmented information, players will feel like true reporters, unravelling the truth one clue at a time.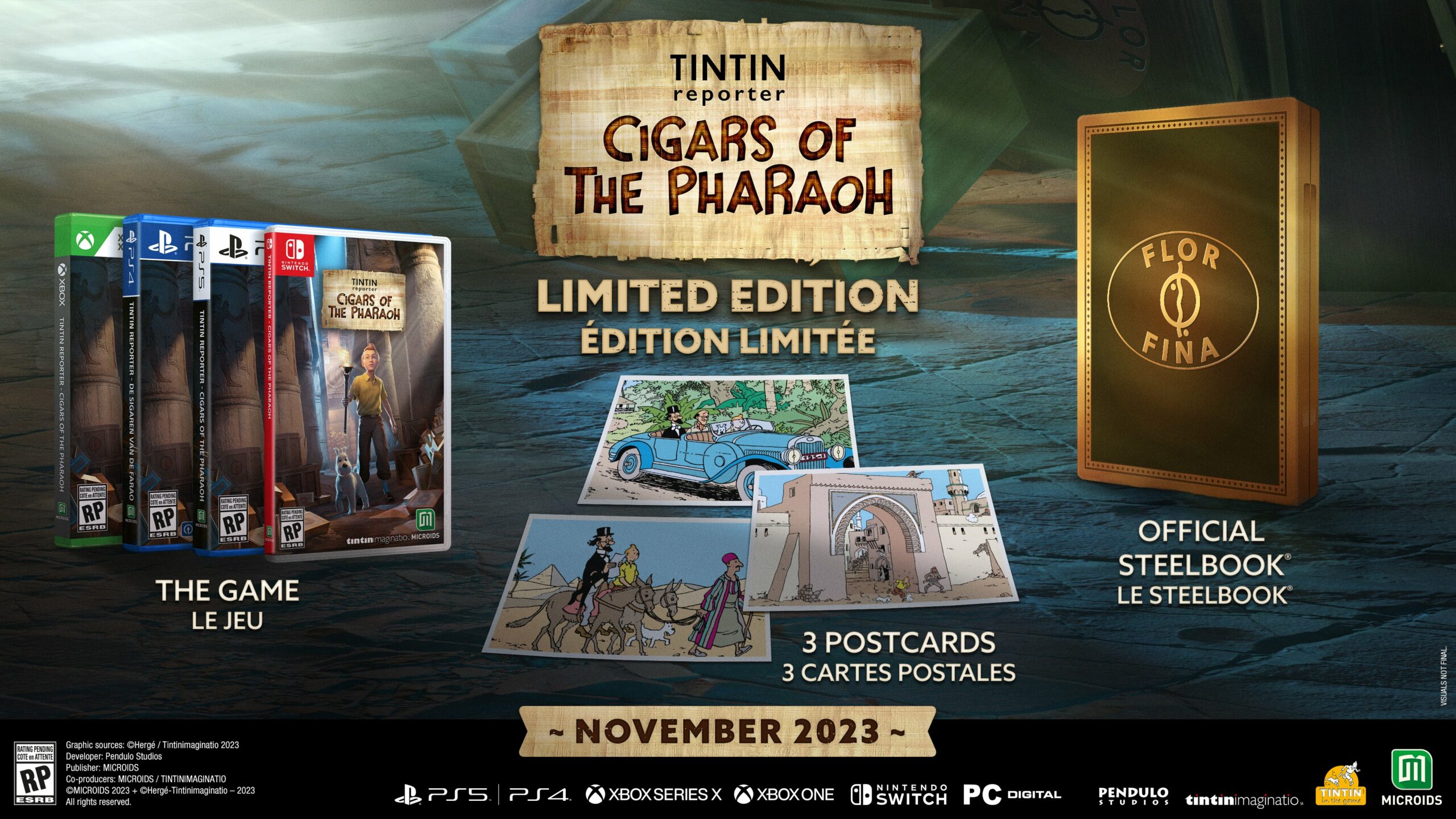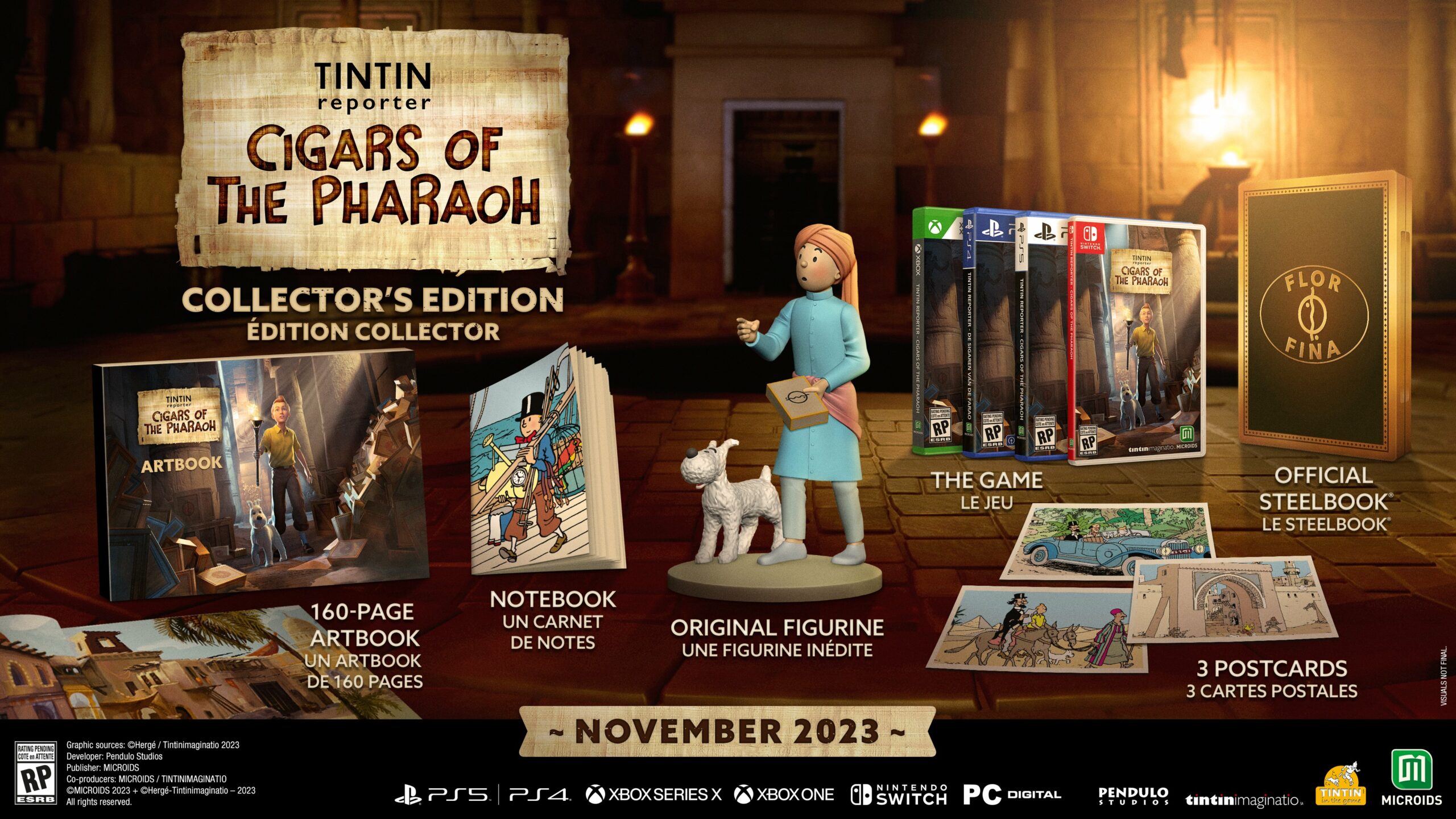 The game will be available in standard, limited, and collector's editions. The Limited Edition includes a copy of the game, SteelBook, and three postcards, while the Collector's Edition adds a notebook, a 160-page art book, and an original figurine of TinTin and Snowy.
Tintin Reporter: Cigars of the Pharaoh is scheduled to launch for PS4, PS5, Xbox One, Xbox Series X/S, and PC via Steam on 7 November 2023, followed by a Nintendo Switch release in 2024.