Capcom's big Street Fighter 6 event is happening this weekend in Singapore.
That's right: Capcom Pro Tour 2023 Singapore Offline is taking place in Singapore and is taking place from 20th to 22nd October. The top players from all over Asia are competing for the lion's share of the US$37,000 prize pool; these include Ibushigin|Kakeru, Bandits|MenaRD, Rohto|Tokido, BST|Daigo, Bandits|Caba, BST|Fuudo, Victrix|Momochi, RB|Gachikun, Saishunkan|Nemo, GyoGun|Moke, GyoGun|Mago, Saishunkan|Higuchi, Gumout|NL, SNB|Fujimura, Saishunkan|Shuuto, FAV|Ryuusei, G8S|Pugera, Gank|Xian, FAV|Sako, DFM|John Takeuchi, CAG|Go1, CAG|Dogura, TM|OilKing, DouyuTV|Xiao Hai, HB|Kawano, CAG|Fenrich, DFM|Itabashi Zangief, BLG|Vxbao, SNB|Yamaguchi, GamerBee, Talon|HotDog29, NOJA|Oniki, BLG|DCQ, AZ|Kichipa, DFM|Nauman, Otani, Rox3|Narikun, Bravery, iXA|StormKubo, ZJZ, Gank|Seo, iXA|Acqua, SNB|Johnny, iG|Jiewa, CAG|Eita, Chris Wong, iXA|Inaba, and Xiaobao among others.
Check out the results and livestream below. Results will be updated periodically until it ends later today.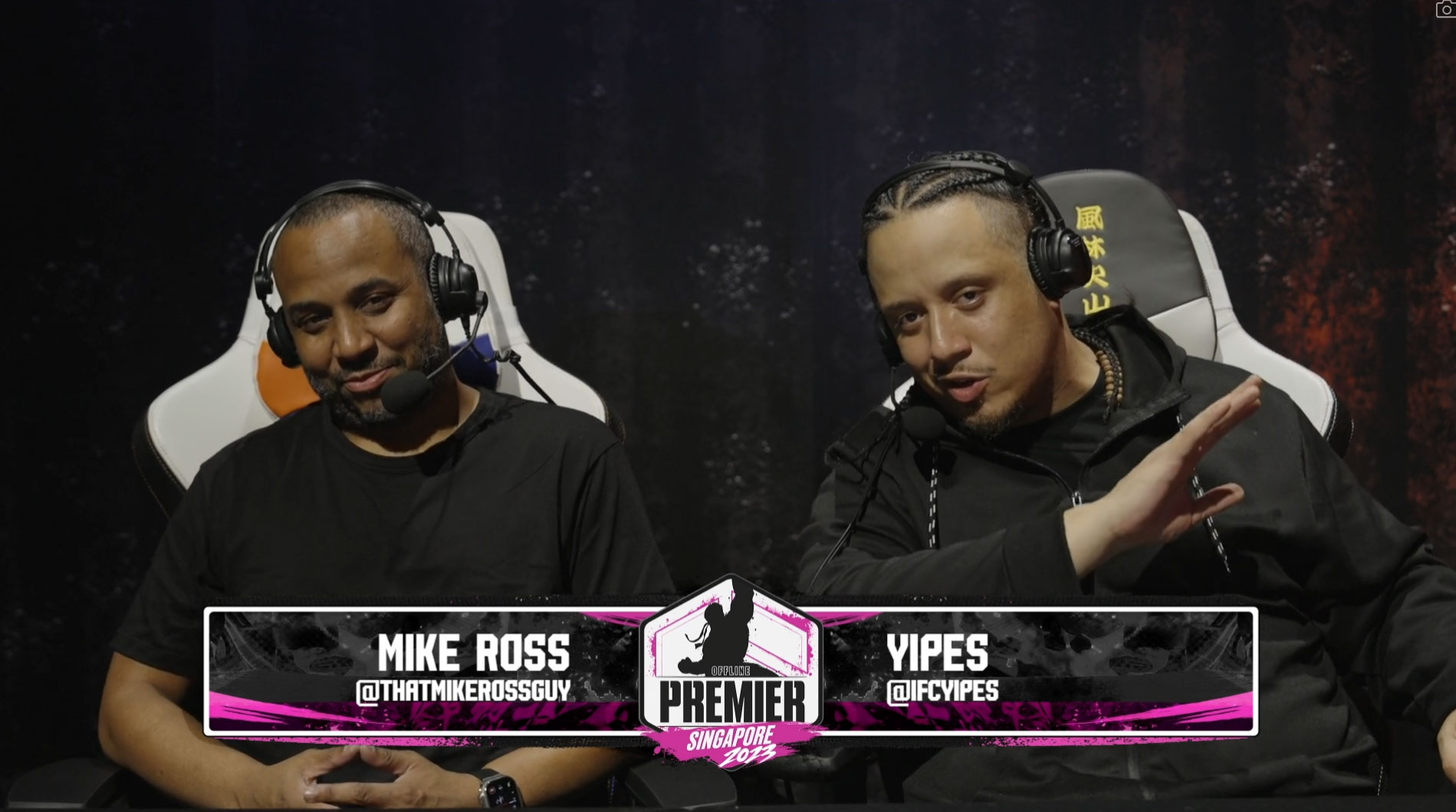 Capcom Pro Tour Singapore Offline 2023 Results
Top 30
1. RB|Gachikun (Rashid)
2. Yesports| Chris Wong (Luke)
3. GyoGun| Moke (Chun-Li)
4. Bandits| MenaRD (Blanka, Luke)
5. Ibushigin| Kakeru (JP)
5. DFM| Nauman (Ken)
7. SNB| Fujimura (Ken)
7. Talon| HotDog29 (Dee Jay)
9. CAG| Go1 (Chun-Li)
9. Gank| Seo (JP)
9. JIG| Kishiri (Chun-Li)
9. BST| Fuudo (Dee Jay)
13. BLG| Vxbao (JP)
13. Saishunkan| Shuuto (Marisa)
13. iXA| Acqua (JP)
13. Rox3| Narikun (Kimberly)
17. DFM| Itabashi Zangief (Zangief)
17. Gumout| NL (Luke)
17. Daikoku (Guile)
17. GyoGun| Mizuha (Cammy)
17. BST| Daigo (Ken)
17. DFM| John Takeuchi (Rashid)
17. CAG| Fenrich (JP)
17. G8S| Pugera (Juri, Lily)
25. Marc (Kimberly)
25. ZJZ (JP)
25. DouyuTV| Xiao Hai (Ken, JP)
25. iXA| Inaba (Marisa, Dhalsim)
25. BLG| DCQ (JP)
25. Ibushigin| Yanai (Marisa)
How To Watch
Check out the livestream on Twitch & YouTube: