Steam Next Fest 2023 returns and offers players a unique opportunity to explore and discover the best games in the industry. Today until 16 October at 10:00 AM PDT (17 October, 1:00 AM MYT), players can try out hundreds of free demos, and some developers have even started posting their demos before the event's official start date.
This year's rendition showcases a wide range of games, catering to various tastes and preferences. With so many options available, it can be overwhelming to decide which games to try out. To help you make the most of it, we have curated a list of the top titles that you should not miss during Steam Next Fest 2023. We'll be adding more throughout the week as there's a lot to go through.
Featuring a wide range of weapons, firearms, and custom executions at your disposal, The Last Faith is a dark, gothic fusion of Metroidvania and soul-like gameplay.
Players assume the role of Eryk, a protagonist who finds himself in a perplexing situation. As he awakens, he is confronted with the alarming realization that his memory has been completely wiped clean. Time becomes his enemy as his mental state begins to deteriorate. With an urgent need to extricate himself from this chaotic predicament, Eryk embarks on a mission to salvage his sanity. However, the path to redemption is far from straightforward, as he encounters a multitude of curses along the way. Brace yourself for a thrilling adventure in The Last Faith's twisted realm, where ancient religions and divine forces intersect. This journey promises to be an exhilarating rollercoaster ride through a world filled with darkness and uncertainty.
Players can now experience the extended demo of the game, which features a completely new playable class and fights against the most challenging enemy to date.
The Last Faith is set to launch for PS4, PS5, Xbox One, Xbox Series X/S, Nintendo Switch and PC via Steam on 15 November 2023.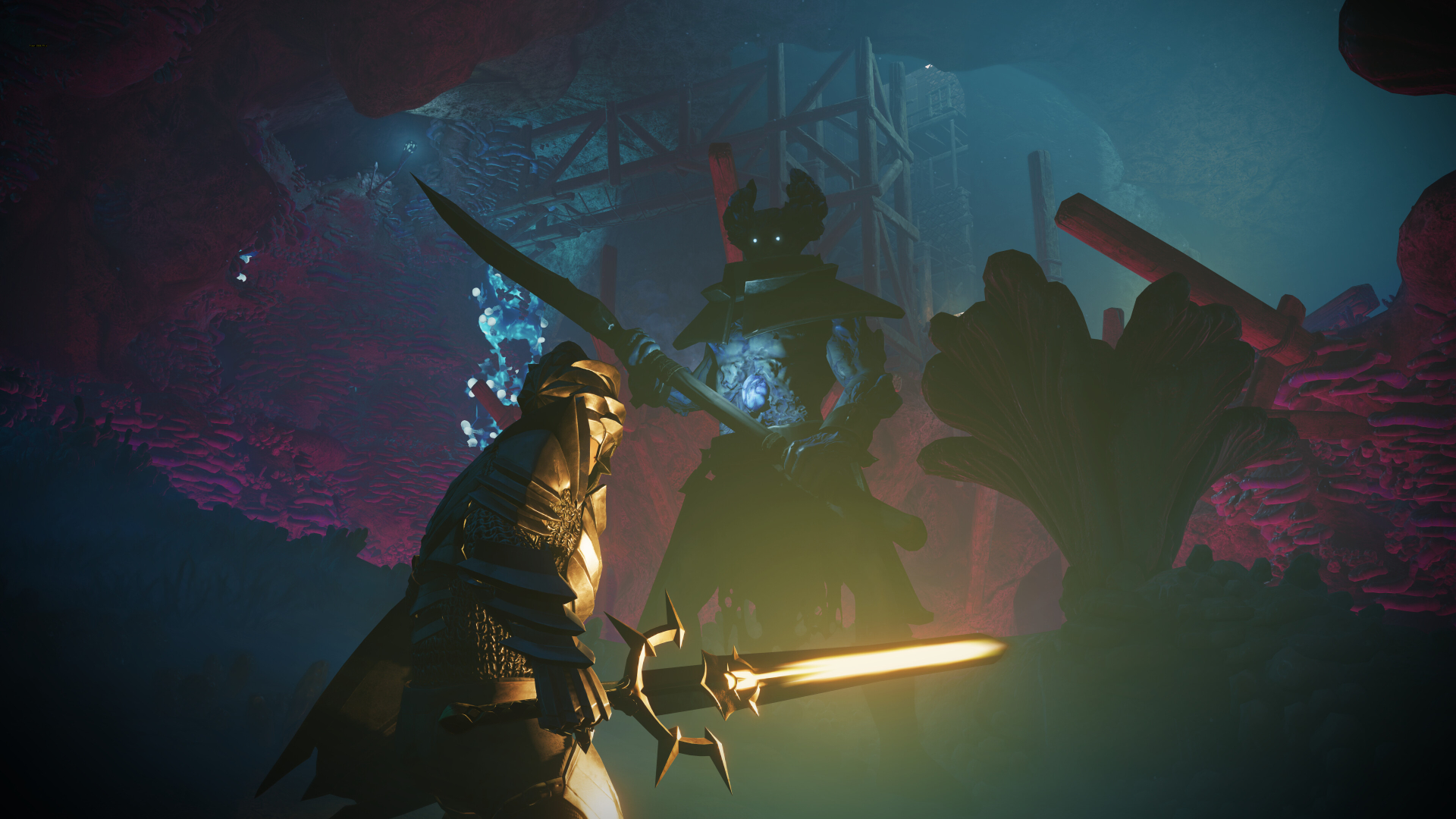 Enshrouded is a co-op survival action RPG that has the potential to captivate a wide audience, much like Valheim and other similar games. With the ability to accommodate up to 16 players, Enshrouded offers a multiplayer experience that encourages teamwork and collaboration. In this game, players assume the role of Flameborn, the last remaining hope for a dying race. As Flameborn, it is your mission to awaken, confront the terror of a corrupting fog, and embark on a quest to reclaim the lost beauty of the kingdom.
A wide range of gameplay choices will be available to players in the demo, including building, fighting, befriending the first Legendary artisan, the Blacksmith, exploring, terraforming, tearing down, levelling up, and more. In the predefined demo area, players can construct, combat, and craft with either co-op or solo play options.
Enshrouded has yet to specify its release date, but it's expected to hit Steam Early Access by year's end.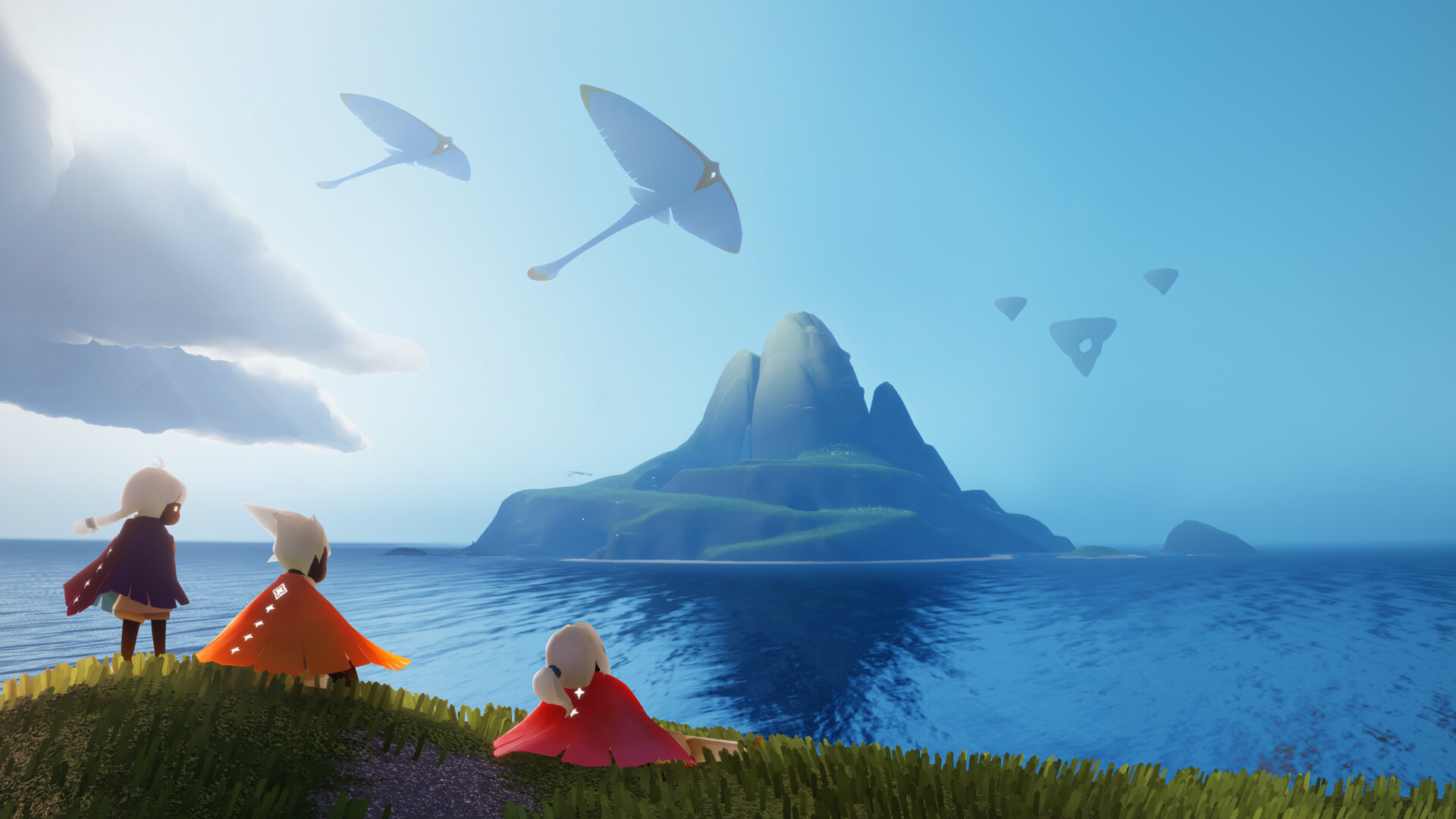 This relaxing MMORPG first launched on iOS and was later ported to Android, Nintendo Switch, PlayStation 4, and PlayStation 5. After launching in 2019, the game has reached over 260 million downloads, steadily becoming a fan favourite.
With its stunning graphics and intricate gameplay, this game allows players to embark on a mesmerizing journey through seven dreamlike realms. As they traverse these realms, players are presented with the task of unravelling the enigmatic mysteries of the stars. However, the challenge does not end there. Throughout the realms, players will come across the spirits of their ancestors, who have become trapped and need assistance. It is up to the players to lend a helping hand and guide these spirits back to their rightful place among the stars.
Furthermore, you can explore seven fantasy realms, solve puzzles, take part in seasonal events, customize your character, and use magic tools to aid you in your quest.
Next Fest's demo version of Sky: Children of the Light differs from the full version primarily in that in-game purchases will be unavailable. Otherwise, players on PC will have access to the demo just like players on mobile, Switch, and PlayStation, and there will be crossplay across all platforms.
Although no release date has been revealed for PC, you can still wishlist the game now on Steam.
Europa offers a unique experience for players who are looking for a blend of Zelda and Ghibli elements. This captivating game takes players on a journey through a fallen utopia, where they can explore a beautifully crafted world filled with mystery and adventure.
Take on the role of an android named Zee in a thrilling adventure that unfolds in a dystopian world. Zee embarks on a quest to unravel the secrets that lie hidden in the remnants of a once-prosperous paradise. As you guide Zee through this journey, you will encounter breathtaking landscapes that stretch as far as the eye can see. With the ability to run, glide, and even fly across the terrain, Zee's agility knows no bounds.
The ruins of this fallen utopia hold mysteries waiting to be solved, and through your exploration, you will gradually uncover the story of the last surviving human. As Zee traverses the world, you will have the opportunity to enhance the capabilities of your Zephyr jetpack. With each upgrade, you will soar higher and further, until you can effortlessly navigate the vast sky.
Europa will be released in 2024, so while wait, you can wishlist the game now on Steam.
Tevi is what happens when you want to make an actually good 2D search action title out of the MapleStory-esque aesthetic. Upon first glance, it does look like a single-player version of that horrible-looking MMORPG. But after playing the Steam Next Fest demo for less than an hour, it's definitely anything but a knockoff.
In fact, Tevi's bullet hell tendencies and challenges, not to mention slick controls and Metroidvania layout (search a giant maze of a stage, get powerups to advance and uncover previously unreachable areas; all that jazz) back up the cutesy aesthetics. The demo we played had us exploring a desert area filled with scorpions and buff anthropomorphic cacti shooting coloured bullets at you. Luckily you have your melee and straight shots/charged shots to deal with the absurd nonsense it throws at you. There are a couple more stages the demo shows off, like a decayed forest area filled with evil plants shooting poisonous bullets and toxic gas.
Keep Tevi onto your danmaku-focused scope if you like search action/Metroidvania titles, chibi anime aesthetics, and possibly epic bullet-hell boss fights. Tevi will be out for PC on 30th November; you can wishlist the game right now.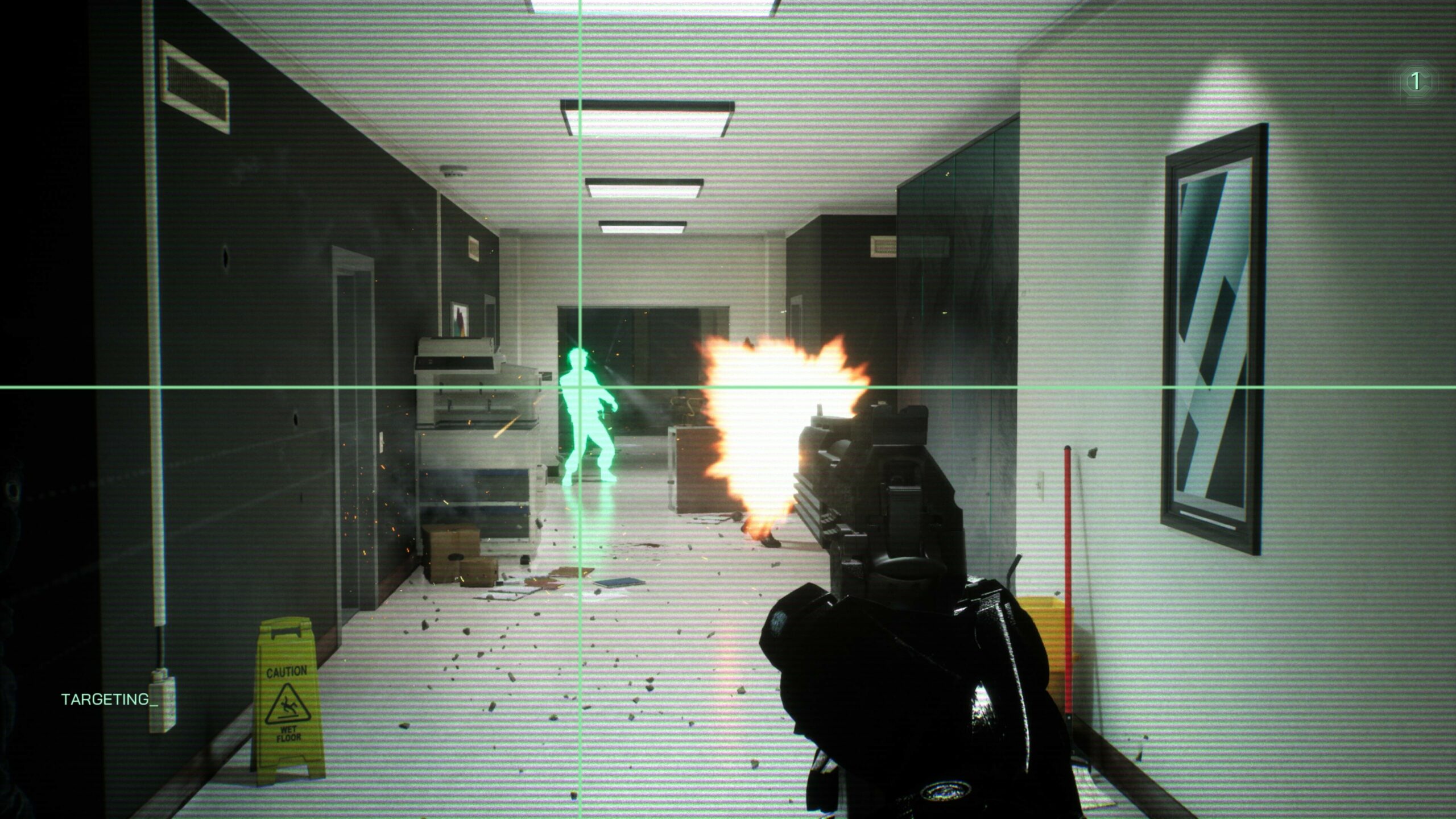 In this upcoming mid-tier game from Teyon (of Terminator: Resistance fame), you play as Robocop in first-person shooter glory. You walk slow, can take hits like a champ, and fire the hell out of your pretty strong handgun with burst fire that basically turns enemy heads into pulp. Also, there's a ton of swearing and campy one-liners that replicate the feel of futuristic crime-heavy Detroit modeled by the 80s mind of Paul Verhoeven (of Basic Instinct, Starship Troopers, and Showgirls fame).
Even if it's just a three-stage demo (a meaty one at that), this is as close as you can get to a near-perfect Robocop gaming experience. Wishlist now if you fancy some 80s violent law-enforcing robot cop-piloting action. I damn well did.
Yet another search action title, this time from Inti Creates who also released a Metroidvania title called Grim Gal Guardians. It's like that game, but replace "Demon Hunter sisters" and "creepy castle/haunted settings" with "fortune-teller anime girls based from made-up pop idols" and "ocean wonderland and ruins". Oh, and expand upon the exploration and maze stage structure a tad instead of having the stages feel like straight-line linear stages.
If anything, the Dark Magic system here prevents you from abusing your attacks and spells too much; once your DM meter is empty, you start using your life bar as a resource instead. While the effects aren't severe at the start, we're guessing later stages and weaponry will start using up more mana, making you juggle between strong and weak attacks, and switching spells so that you don't accidentally end up with 1 pixel of health.
Wishlist here if you are interested in a saccharine search action game with anime and water magic.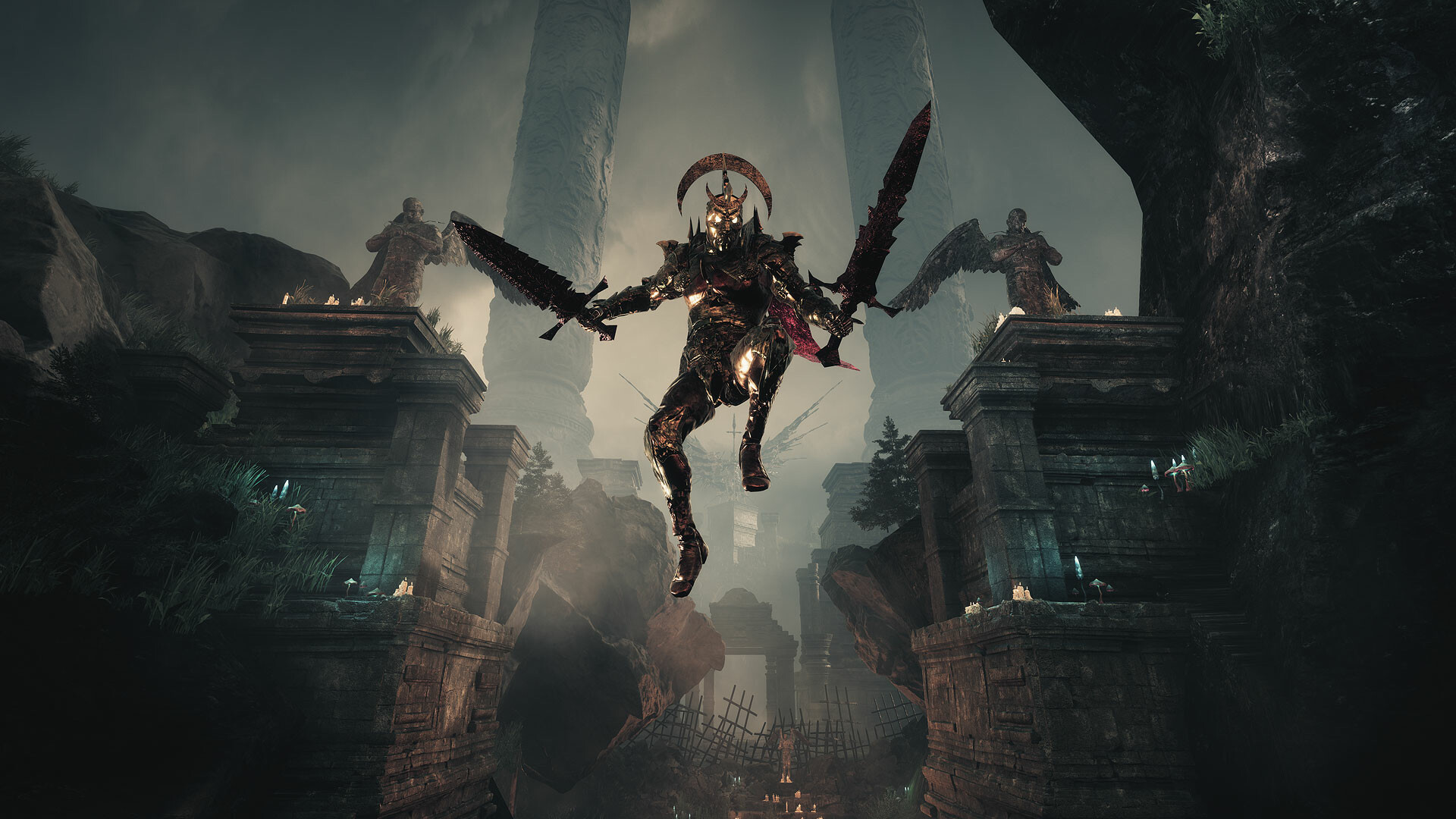 Unawake, the upcoming first-person action RPG developed by RealityArts Studio, presents a captivating narrative and contrasting worlds. In this thrilling game, the fate of all humanity hangs in the balance as nightmarish demons from both heaven and hell engage in a fierce battle. Players embark on an epic quest to determine the outcome of this apocalyptic clash. As they navigate through treacherous realms, they must harness their skills and strategic thinking to overcome formidable challenges.
With a multitude of weapons enhanced by a deep customization system, players will fight against impossible odds in breathtaking environments that push the limits of imagination while discovering a dark secret that will change the course of humanity forever.
The game seamlessly merges captivating visual elements from Diablo 4 and Destiny 2. By combining the best of both worlds, it offers players an immersive experience that is truly unparalleled. One of the standout features of the game is its fast and tactical first-person melee combat, which adds intense excitement to every encounter. The developers of Unawake have ensured that no two encounters are the same, keeping players on their toes as they adapt to the ever-changing approach of a wide variety of opponents.
Unawake is expected to launch on PC in late 2023, with the possibility of Steam Deck compatibility in the future. For now, you can add the game to your Steam wishlist.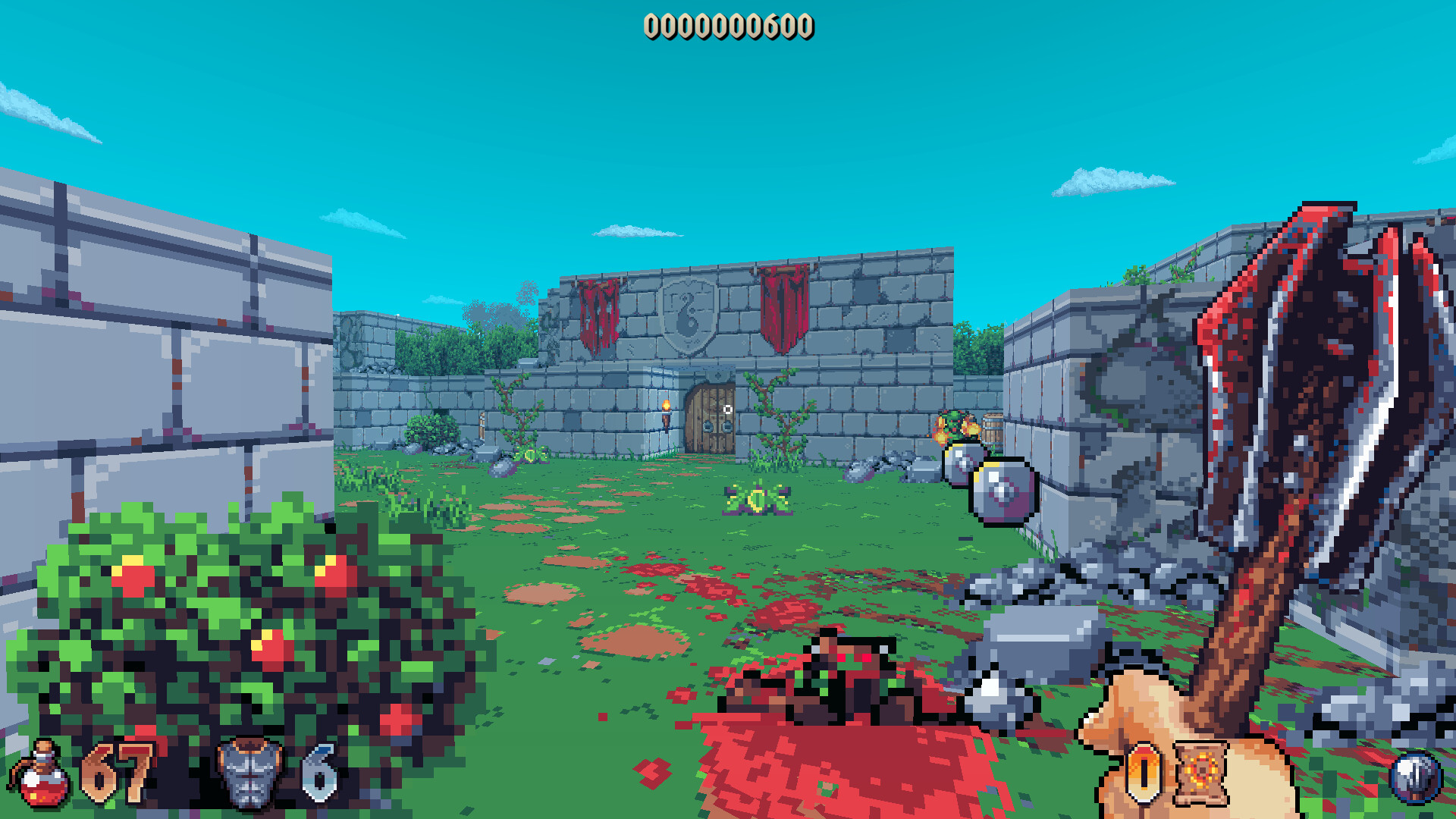 Wizordum is a retro-inspired first-person spellcaster game that captures the elements of classic FPS fantasy titles such as Heretic and Hexen while offering a modern gameplay experience.
In Wizordum, players immerse themselves in the exhilarating role of a mage, wielding both steel and magic. Their journey unfolds within the atmospheric setting of the Town of Grimbrook, where they find themselves pitted against a host of menacing adversaries. These foes include vile ogres, cunning goblins, and the haunting presence of undead creatures. To triumph over these formidable enemies, players can utilize a diverse array of weapons and spells.
Among the arsenal at their disposal is the skull-crushing mace, a fearsome weapon capable of delivering devastating blows. Additionally, they can harness the power of rapid-fire ice shards, which freeze opponents in their tracks. For those seeking to unleash concentrated magical attacks, the Spellstriker provides a potent tool.
With challenging gameplay and plenty of exploration, the levels in the game are designed to entertain players. A cobweb-covered hallway, a graveyard, a sewer, a labyrinth, and a bloody courtyard are home to players who can discover treasure, solve mystifying puzzles, and uncover secrets. The collapsing city walls of Grimbrook create a visually stunning and atmospheric gameplay environment.
Wizordum is coming to Early Access on 15 November 2023. In the meantime, you can wishlist the game on Steam.
The first-person horror adventure game Hollow Cocoon is a must-play for fans of Japanese horror film classics like The Ring and Ju-On!
Taking place in 1980s Japan, players assume the role of Minato Jinba, a college student who returns home to his mother's hometown after learning that his grandmother is critically ill. Through his journey, Minato encounters his past and harbours deep resentment towards his grandmother for not attending the funeral of her own daughter (Minato's mother). During the game, players are challenged to explore a haunted house in Ichinose, where Minato must avoid a lurking monster and discover vital evidence to uncover the bone-chilling truth lurking beneath the surface.
Multiple endings are one of the highlights of Hollow Cocoon, allowing players to shape their narrative and make impactful decisions. Additionally, the game offers three difficulty levels to cater to all skill levels. Players will have the option of choosing a lower difficulty level during gameplay, but the difficulty cannot be raised mid-game. Hollow Cocoon also includes an auto-saving mode so players don't have to worry about manually saving their progress.
Hollow Cocoon is set to haunt PC on 7 December 2023. You can now wishlist the game on Steam and get a taste of Japanese horror with the playable demo.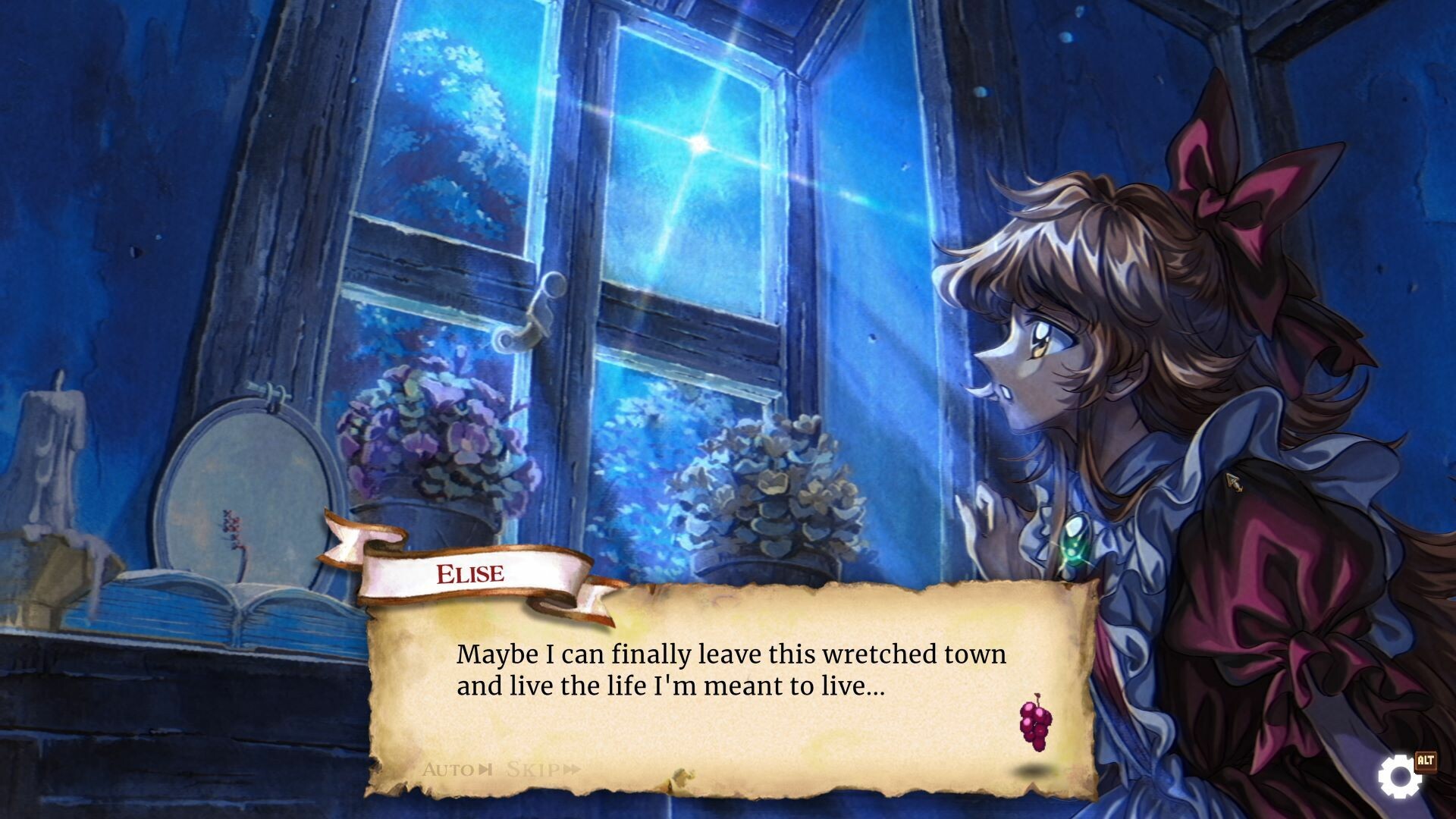 Little Goody Two Shoes promises to deliver an unparalleled and spine-chilling experience for players, all within the captivating ambience of 90s fairy tale anime-style graphics.
Players assume the role of Elise, a young and ambitious girl who dreams of becoming wealthy. However, life has not been kind to her, and she has to work menial jobs to survive. However, one day, Elise discovers a pair of shiny red shoes buried in her backyard, and things go horribly wrong. She begins a life-changing journey filled with challenges and fears when she enters the mysterious woods.
Besides exploring the woods, players are also responsible for managing Elise's relationships with the townspeople. Players can strengthen these relationships through a number of mini-games throughout the day. Elise's survival relies on these interactions. In the late evening, as night falls and the moon rises, the game takes on a darker tone. Elise must confront formidable foes that threaten her life. Considering Elise's limited day and night cycle, players must carefully manage her needs to ensure her survival.
Little Goody Two Shoes is slated to launch for PlayStation 5, Xbox Series X/S, Nintendo Switch, and PC on 31 October 2023. Steam players can wishlist the game on Steam and even pre-order it before the release date.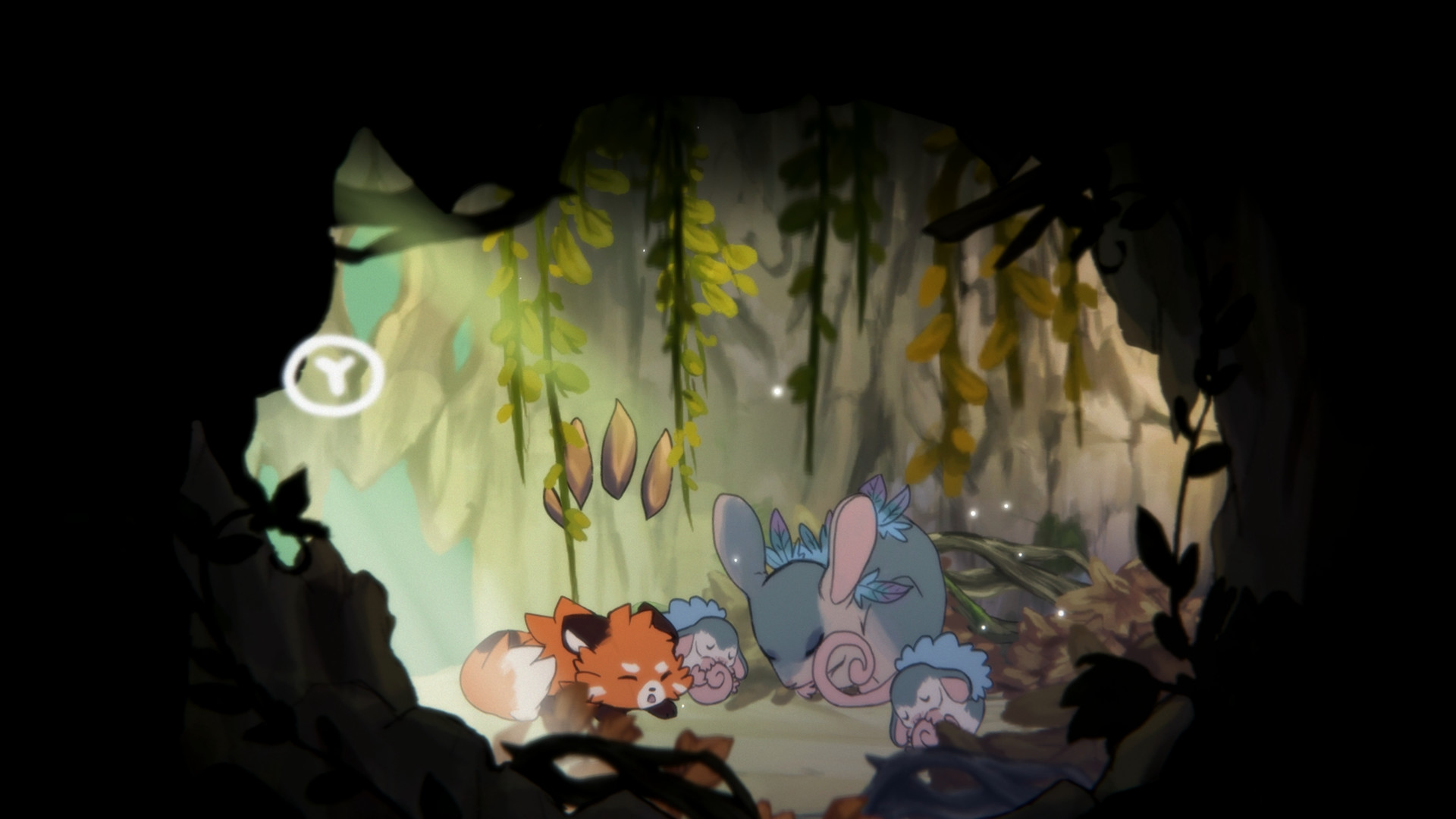 Ailuri is a hand-drawn 2D platformer adventure. The game takes players through the stunning journey of an endangered red panda, whose quest is to survive in a forest on the brink of extinction. Not only that, the adorable red panda, Ailuri is equipped with magical powers in order to fight against adversaries.
Ailuri lets players explore lush natural environments on their own or with a friend in a local couch co-op. The game involves solving challenging puzzles, exploring four distinct environments, and facing formidable bosses. Additionally, the game offers a heartbreaking story about endangered species in their natural habitats.
Ailuri is set to release for PC sometime next year, so be sure to add it to your wishlist on Steam now.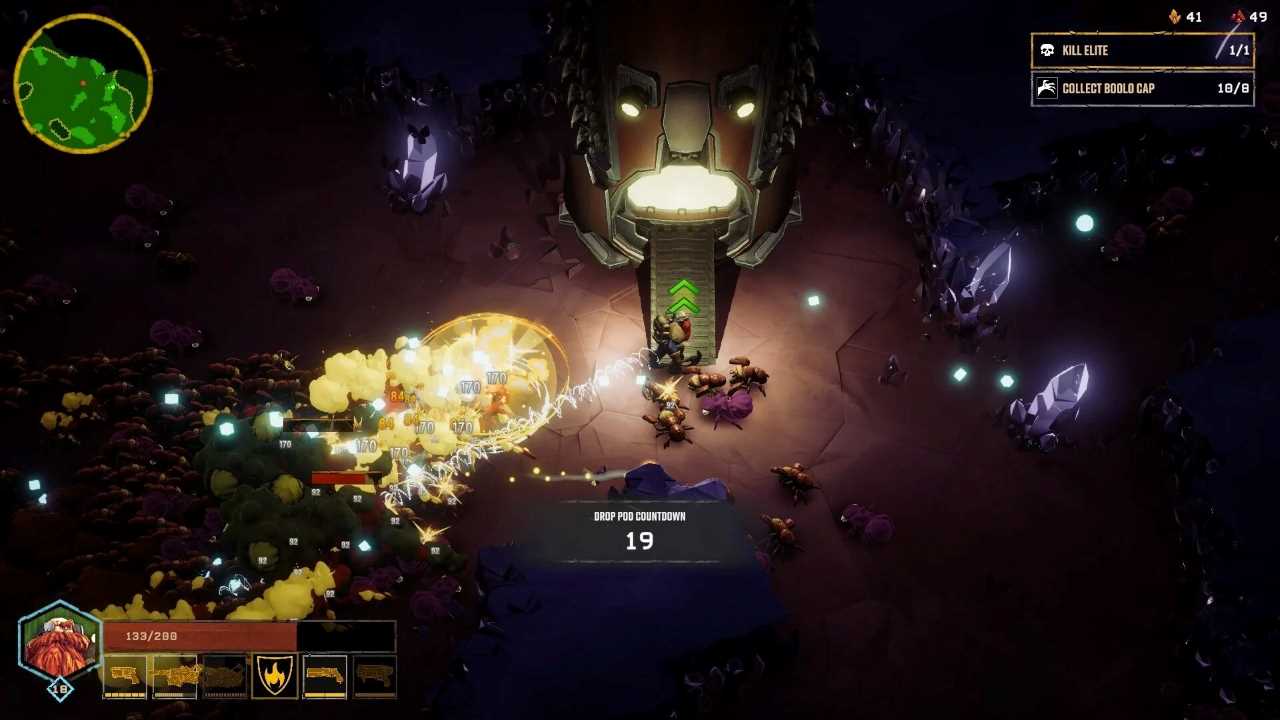 Deep Rock Galactic: Survivor offers a solo experience in a survival shooter genre. You'll have access to the complete array of Deep Rock Galactic weapons, battle against swarms of dangerous extraterrestrial creatures, extract valuable resources, and gain access to formidable enhancements. It's a lone dwarf facing the entire challenges of Planet Hoxxes!"
Deep Rock Galactic: Survivor is slated to release Q1 of 2024 so if this games suits your fancy then be sure to add it to your Steam wishlist.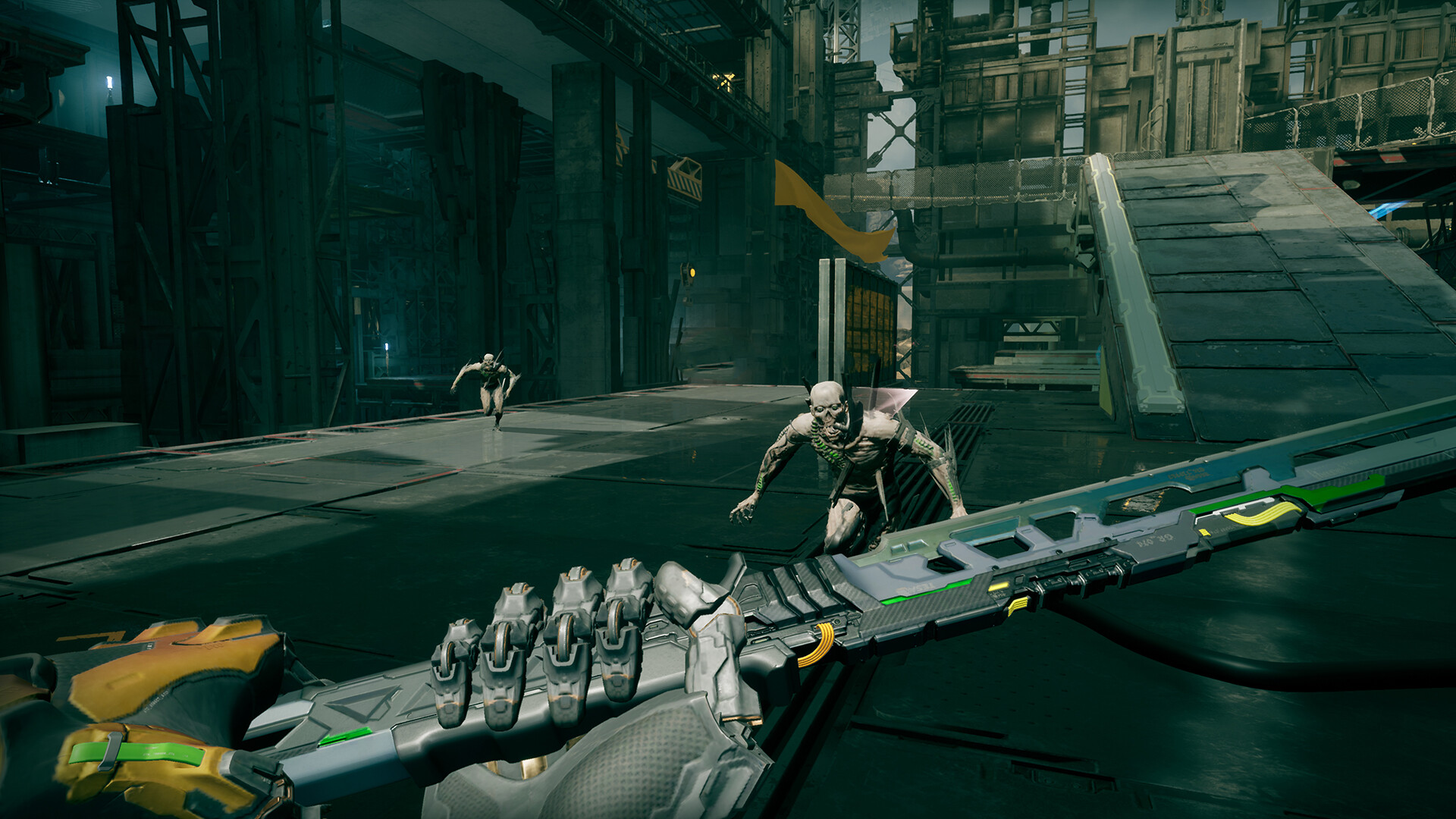 Ghostrunner 2 is a thrilling first-person action video game developed by One More Level and published by 505 Games. Set in a post-apocalyptic cyberpunk future, it unfolds one year after the original Ghostrunner, with players navigating a world that has seen the fall of the tyrant Keymaster, the former ruler of Dharma Tower, the last human refuge. Jack, the protagonist, returns to confront a violent AI cult outside the tower and shape humanity's future.
The game offers impressive katana combat mechanics, an expanded exploration of the world beyond Dharma Tower, non-linear levels with intricate motorbike sections, new gameplay modes, and the same exhilarating action loved by fans of the first installment. Moreover, boss fights provide increased interactivity, allowing players to choose their strategies for overcoming challenging encounters.
Ghostrunner 2 releases later this month so on 26 October so now's the time to try the game out if you're thinking of purchasing this game.
Developed and published by Gaming Factory, Japanese Drift Master is an exhilarating open-world game that transports players to the charming small towns of Japan. With dynamic day and night cycles, a realistic weather system, and bustling traffic, it offers an immersive experience. The game boasts kilometers of intricately designed roads inspired by real locations, where players can explore areas like Lake Haikama, conquer mountain passes, and navigate through bustling urban landscapes.
An exciting feature is the extensive car customization options, with a dedicated paint shop for that authentic Japanese style, and a tuner shop to unlock hidden performance potential. The game's realistic drifting experience caters to various control preferences, be it a gamepad, steering wheel, or keyboard. "Japanese Drift Master" also weaves a captivating narrative, allowing players to step into the shoes of a foreigner aiming to earn respect in the Japanese drifting scene. With authentic car sounds that make you feel like you're really behind the wheel, the game is a thrilling, comprehensive package for automotive enthusiasts and gaming newcomers alike.
The game is yet to have an official release date but for now I definitely recommend checking this drift-king of a game on Steam.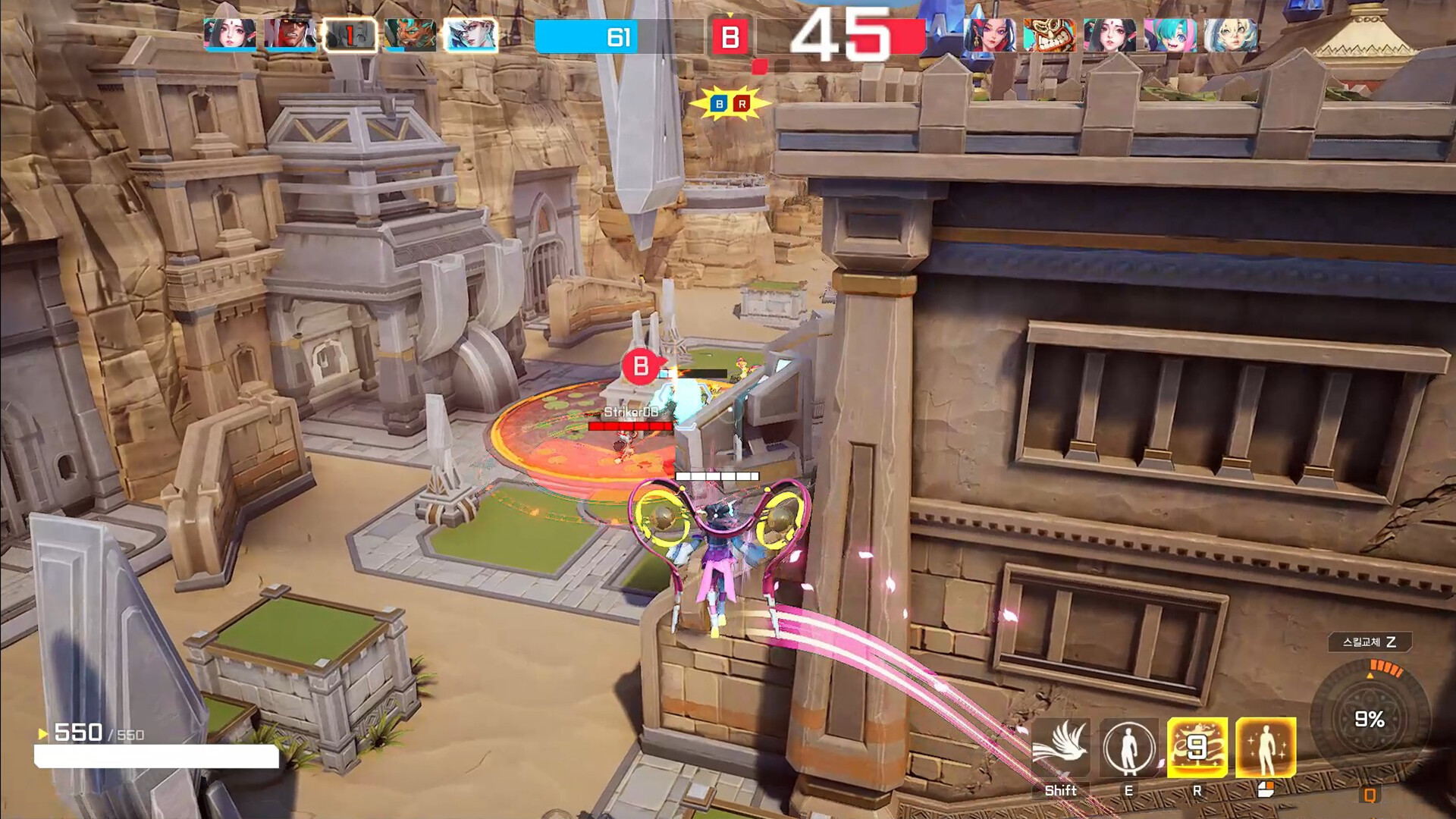 SuperStormStudio's latest creation, Storm Striker, is an electrifying 5v5 player-versus-player third-person shooter that sets the gaming world abuzz with its vibrant hero characters, fast-paced action, and a strong focus on collaborative play. As a player, you'll dive headfirst into the frenetic battlefield, the first step being the crucial decision of choosing a hero that complements your unique playstyle. These heroes are as diverse as they are intriguing, each offering a distinct set of abilities and characteristics.
There's currently no release date for the game but you can download the demo now on Steam.