By Alisha Alix|November 14, 2023|
Sega has recently made an intriguing marketing move by partnering with Moon Rabbit Cafe & Restaurant, a renowned cafe in Manila, Philippines to commemorate the launch of their upcoming game, Persona 5 Tactica.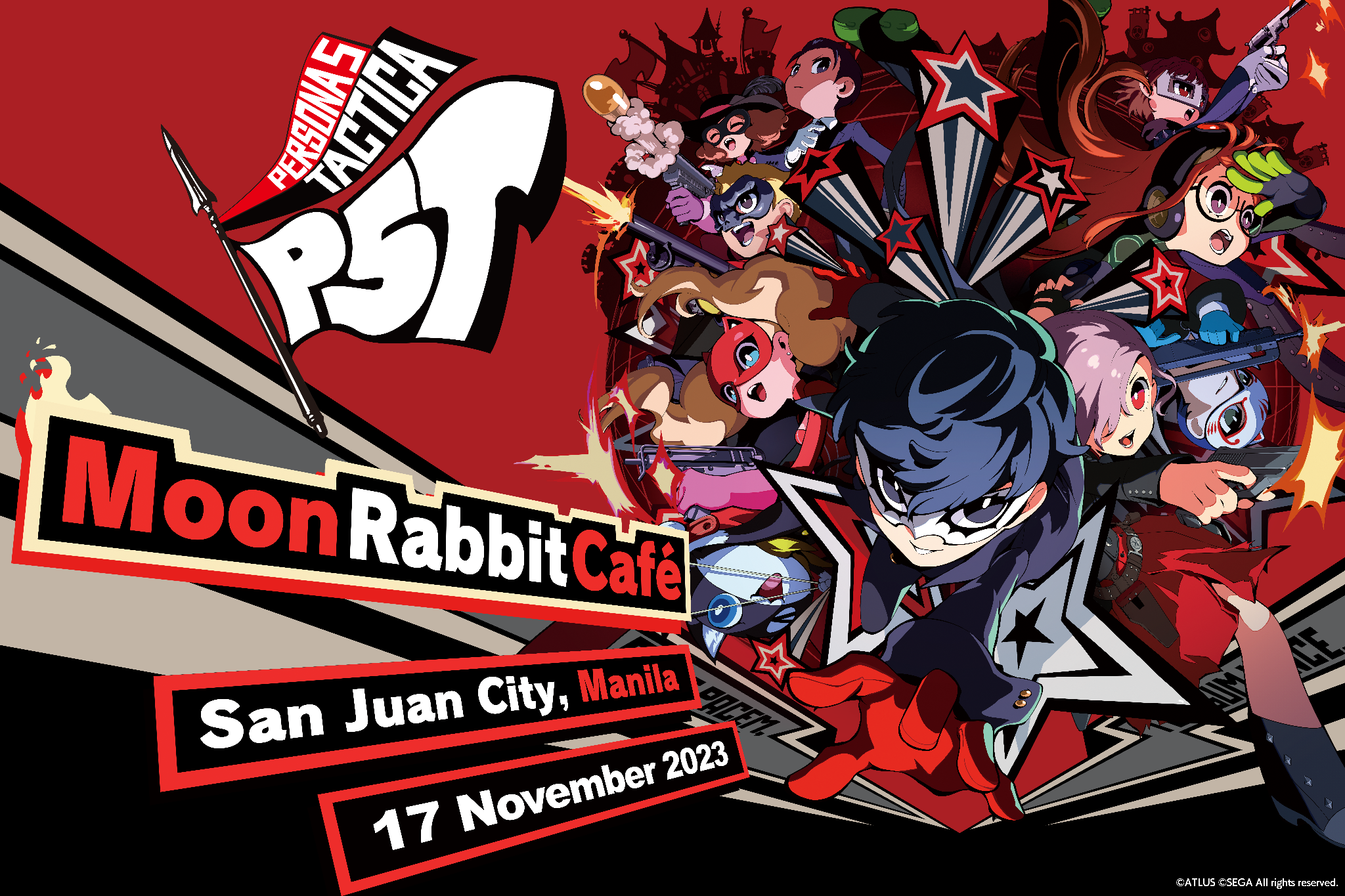 The cafe is set to offer a range of distinct menus, drawing inspiration directly from the universe of Persona 5 Tactica. Patrons of the cafe will be treated to a one-of-a-kind experience as they savour specially crafted cuisine and beverages, resulting in a gastronomic journey that seamlessly blends the culinary arts with the realm of gaming.
Not only that, Sega has also organized a range of activities as part of this collaboration. Guests will have the opportunity to take part in creating keychains, playing trivia games, stamp rally, and many more. These activities not only entertain but also offer exclusive prizes that can only be obtained during this collaborative event. Moreover, special guests will be attending the event every Saturday to make the event much more exciting.
Moreover, visitors will also receive updates about Persona 5 Tactica, making this cafe ideal for game fans looking for more information. Utilizing Augmented Reality (AR) technology enhances this experience even further, visitors can 'meet' characters from Persona 5 Tactica via AR, adding a new dimension to their interactions with the game world.
The event with Moon Rabbit Cafe & Restaurant in San Juan, Metro Manila begins right when Persona 5 Tactica launches on 17 November on PlayStation 4, PlayStation 5, Xbox Series X|S, Xbox One, Nintendo Switch, and PC via Steam. The end date of the special collaboration falls on 16 December 2023.
Visit Atlus SEA's Facebook page for more updates. Watch the trailer below.