Scott Pilgrim Takes Off is out now on Netflix, with eight episodes filled with video game and pop culture references galore.
It's no secret that Bryan Lee O'Malley's new entry in the formerly-indie series has tons of musical, gaming, and movie nods to the 80s, 90s, and 2000s, from the title card of each episode to even some throwbacks from the old 2004 comics. Here's a video we did highlighting a good number of them. We'll also add comments from the video here that highlight other easter eggs we missed.
More Easter Eggs From Scott Pilgrim Takes Off
Young Neil is a fan of director David Cronenberg (The Fly, Videodrome, etc.), who is also Canadian.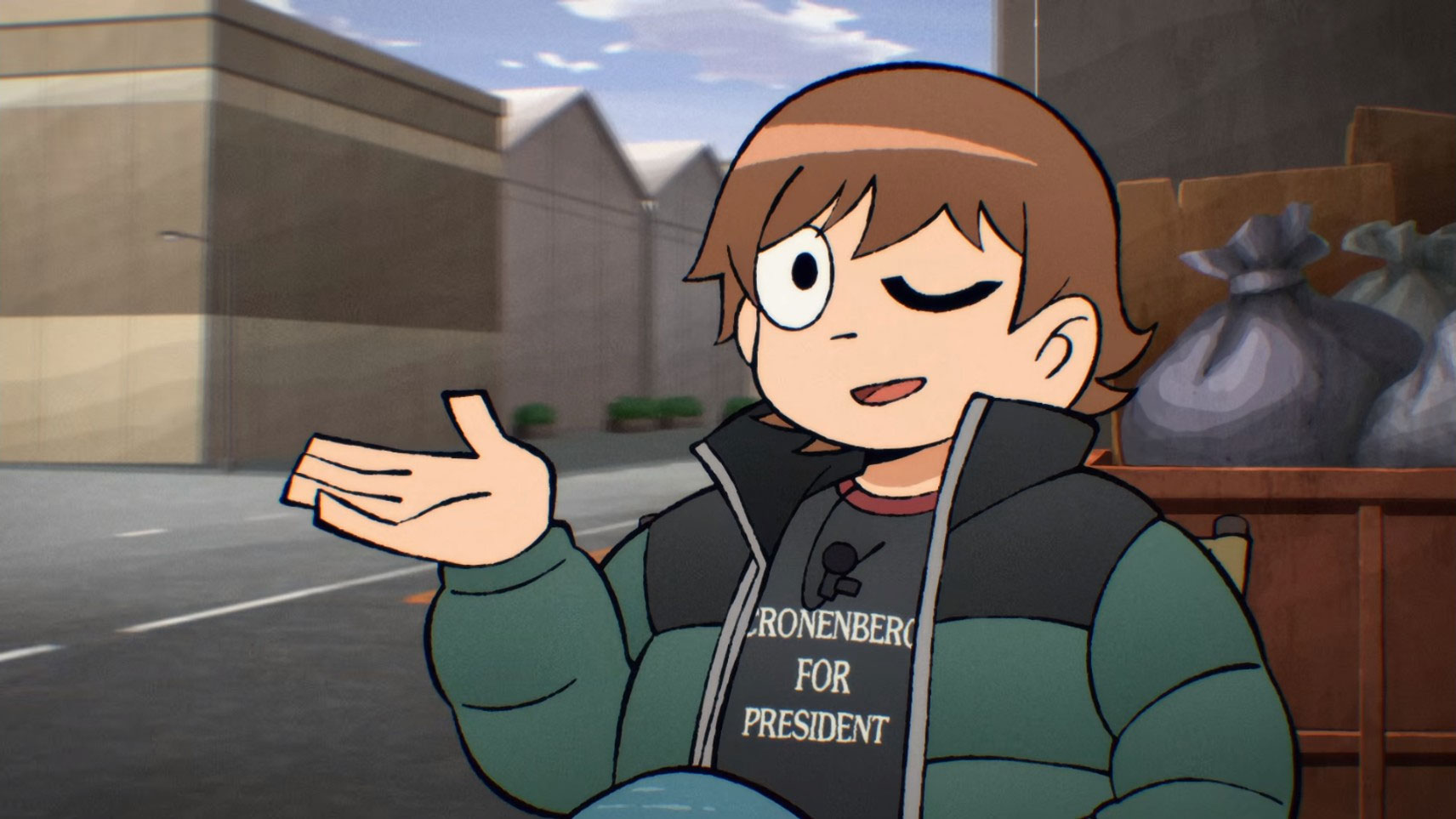 During Episode 4's skateboarding action scene with Lucas Lee fighting off the ninja paparazzi, the Dead Kennedy's Police Trucks track plays. That's a nod to Tony Hawk Pro Skater, which has that same track in its licensed OST during the PlayStation 1 days.
Scott stops to tie his shoes in the final fight like his preparation montage before the final battle in the movie.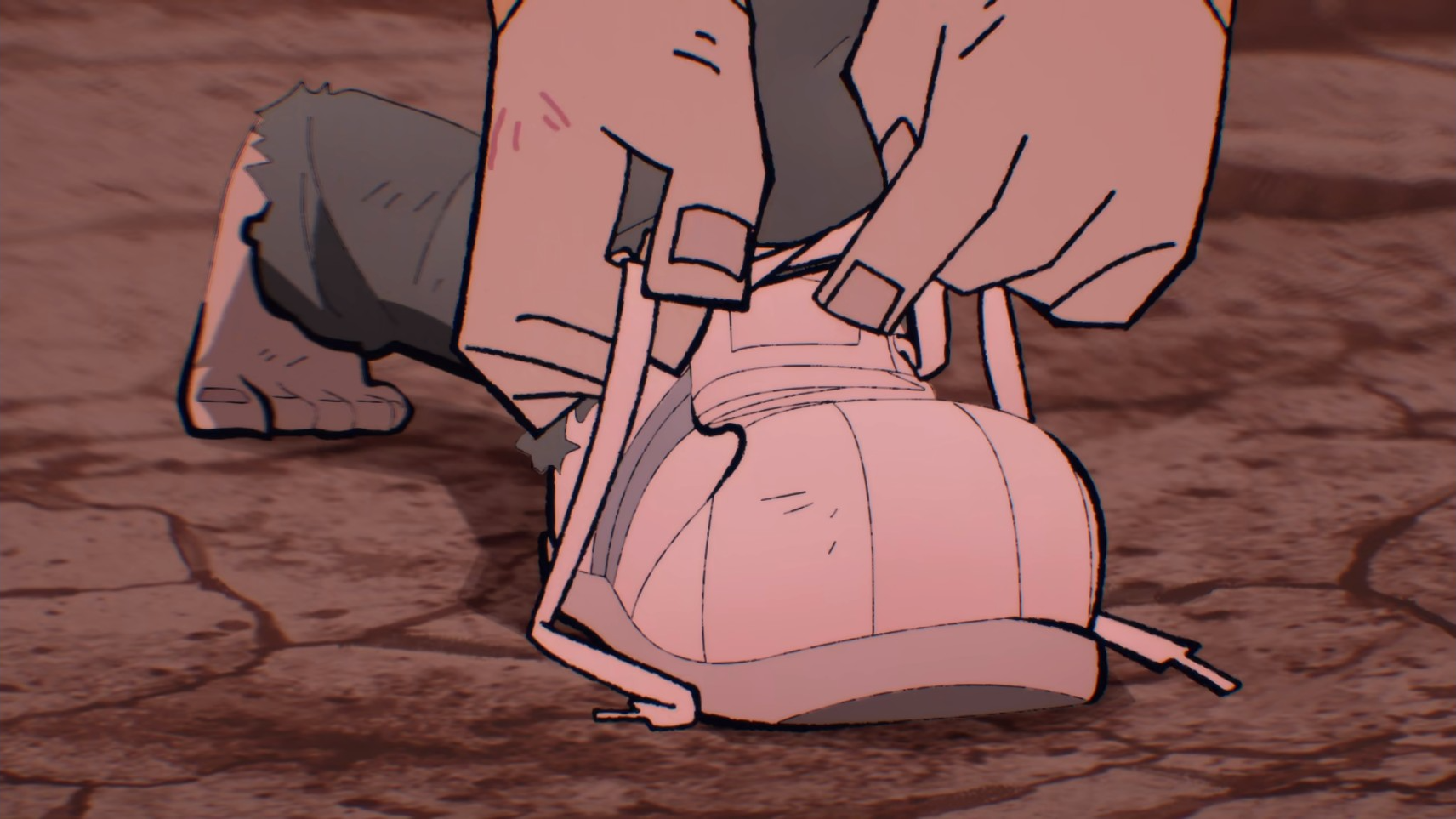 Scott Pilgrim's mom, dad, and brother were present at his funeral in Episode 2. This is the first time we've seen them outside of the books.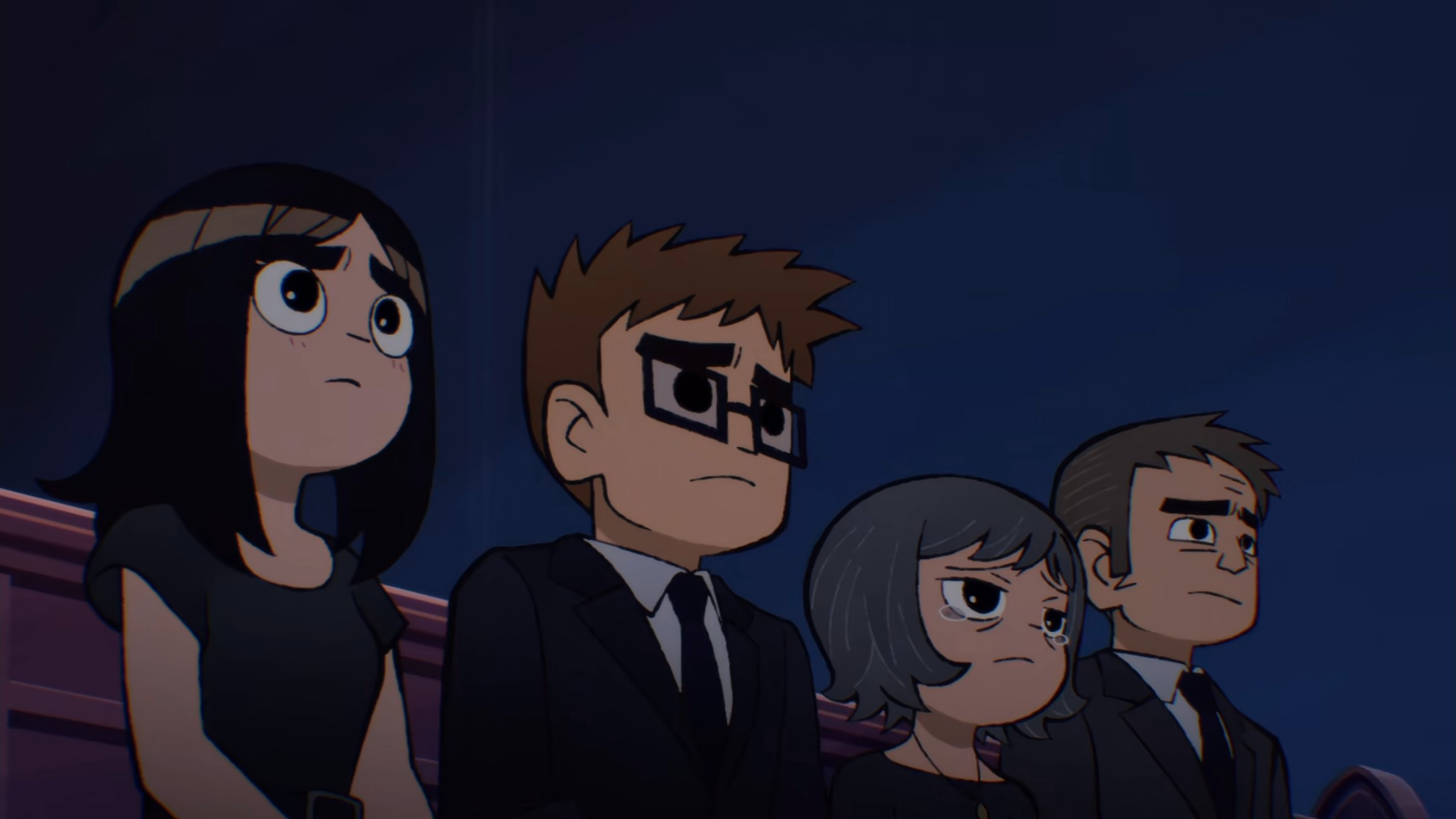 During the final battle with Even Older Scott, the Sub-Boss theme from the Scott Pilgrim VS The World game starts playing.
Old Scott and The Twins band is called Pop'n Twinbee, a top-down shoot-em-up from Konami back in the 90s.