The newest entry into the niche but beloved retro-fantasy FPS genre, developed by Emberheart Games and published by Apogee Entertainment, Wizordum, is a glorious throwback to the era of classic first-person shooters. Drawing inspiration from revered titles such as Heretic and Catacomb Abyss, this game proudly stands as a reminiscent ode to the golden age of '90s fantasy shooters.
Wizordum emerges as an homage to the bygone era, reigniting the flame of old-school gaming where players delve into an enchanting world of magic, mystery, and chaos. The game's storyline revolves around the shattered Ancient Seal of Terrabruma, an event that has unleashed the malevolent forces of Chaos.
As one of the few remaining Mages within the revered Wizordum sanctuary, your quest is to journey through a realm teetering on the edge of oblivion. Your ultimate goal? Uncover the source of this devastating corruption and push back the encroaching Chaos before it consumes the kingdom.
You're A Wizard Harry!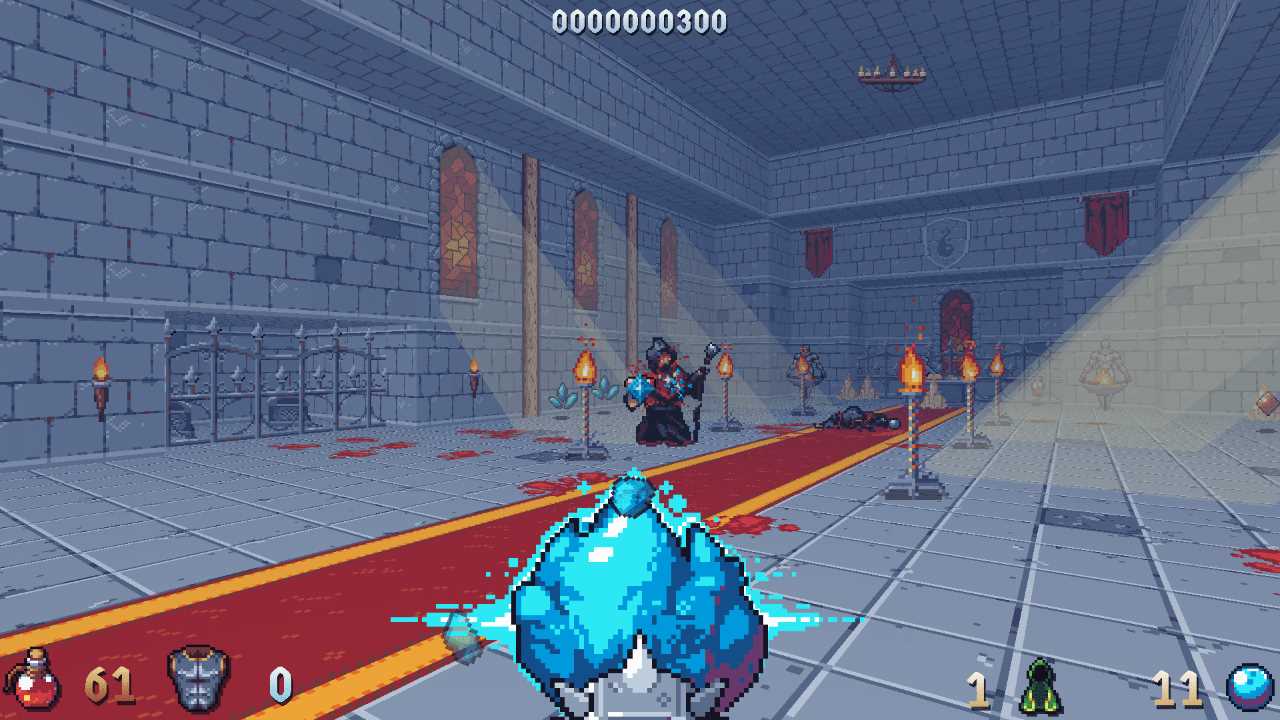 This spellbinding FPS adventure boasts an extensive arsenal of mystical weapons and magical items, paying homage to the iconic tools seen in classic fantasy shooters. Wizordum doesn't merely rely on combat prowess; it challenges players with brain-teasing puzzles, tempting secret areas filled with treasures, and cunningly placed traps that will test even the most seasoned gamers.
The single-player campaign promises a grand journey, taking players from the eerie Town of Grimbrook through murky swamps, perilous snowy mountains, and beyond. As you progress, expect to uncover hidden items, unlock the secrets of challenging difficulty levels, and ascend the leaderboards, all while conquering level-specific challenges that will put your skills to the test.
But the adventure doesn't end there. Wizordum offers an enticing online platform where players can compete for the best completion times, fostering a competitive spirit among fellow adventurers. For those craving even more, the game's level editor provides an opportunity to craft and share custom levels, ensuring an ever-expanding universe of challenges and experiences within the game itself.
Forge Your Own Adventure
The level editor is a game-changer, enabling players to design, download, and share their own custom adventures or even full-fledged episodes. This feature enhances the game's replay value, inviting players to not just experience, but also contribute to the vibrant world of Wizordum.
All in all, Wizordum is a harmonious blend of nostalgic homage and modern gaming conveniences. With its retro charm and modern functionalities, it promises to captivate both seasoned veterans of the '90s shooter era and newer gamers seeking an authentic taste of classic gaming with a contemporary twist.
Prepare to embark on a journey brimming with magic, danger, and an abundance of secrets to uncover in a world where Chaos threatens to eclipse the light of order. You can wishlist the game here & also check out the demo.