Overwatch League: Another Official Team Name Announced – And a Matching Hero To Go With It
One of the two teams representing Los Angeles for the upcoming Overwatch League will be called Los Angeles Valiant and the team will adorn the colors of green and gold with Mercy being their hero of choice. City of Angels. Our token Guardian Angel as their mascot. It's a no brainer, really.
While no official news yet on the team's roster, it is known that a bulk of the squad will consist of the crew who were Champions of Overwatch Contenders Zero: North America, Immortals.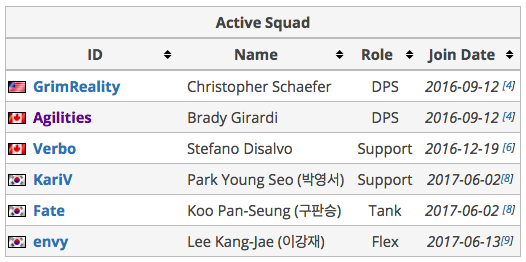 "We knew since day one that we were gonna need to pick and develop a new Overwatch League specific brand," says Immortals CEO and L.A. Valiant owner Noah Whinston. "I think for us it was crucial to pick one that wasn't just a nice sounding name and wasn't just a nice looking logo, but was also something that was able to carry forward the same brand ideals that have been core to what we have done in esports over the last two years. I'm really happy that we ended up where we did with Valiant because I do think both from an aesthetic, and in an organizational identity perspective, we've ended up in a place that's really in line with where we were already at."
[youtube https://www.youtube.com/watch?v=D718NdrEAFo&w=560&h=315]
This reveal follows several earlier reveals of official Overwatch League team names including:
Along with these teams are several others who are yet to reveal their official Overwatch League name although a recent trademark filing by owners of the Team Seoul slot, KSV esports suggests that they will be called Seoul Dynasty.
We will be bringing you all the updates on Overwatch League as we head closer to the registration deadline which is less than a week to go so stay tuned.
---