We are about three weeks away from the inaugural season of the Overwatch League and with eleven of the twelve teams having shown what they are capable of during pre-season, we now have a better picture on where the teams stand in the pack. Via our Power Rankings, we will not only rank these teams based on their current roster, but also their form; taking into account their most recent performances. These ranks are not final and just like their position in the overall league, will change by the week.
The Power Rankings will be updated weekly and you are welcomed to share your opinions and own power rankings in the comments section below. So without further ado, here's Kakuchopurei.com's Overwatch League Power Rankings Week 0.
1. SEOUL DYNASTY (Pre-Season vs Shanghai (W); Houston (W); NYXL (W))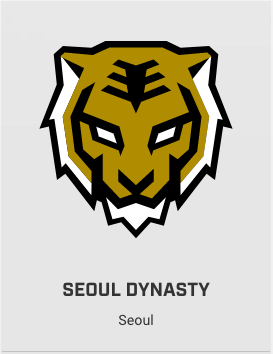 Three wins out of three with an overall pre-season record of 9-2, the Seoul Dynasty remain where everyone expected them to be – at the top of the pile. The Lunatic-Hai of old – while were almost invincible – were known for their strong tank and backline support players yet were comparatively weak at the DPS department. The issue is no more with the additions of Bunny, Wekeed, Munchkin and Fleta who showed everyone that Seoul Dynasty is now the most complete team in the Overwatch League. The dependable core of Ryujehong, Miro and Tobi ensures stability with this team and it is hard seeing them struggle against the rest of the pack. Even on their worst days, it is hard to see them fall any lower than fourth in this list.
2. NEW YORK EXCELSIOR (Pre-Season vs Boston (W); Seoul (L))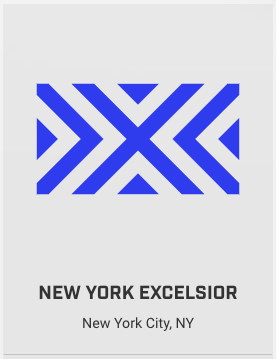 They performed as expected vs Boston and while they eventually lost to Seoul in their second pre-season match, managed to give the favorites a scare by winning the first map on Junkertown. A team with great chemistry from their LW Blue days, NYXL may have one of the ugliest logos in the Overwatch League, but they more than make up for it with their performance and potential. DPS star, Saebyeolbe can only get better and with Fl0w3r joining the team once the season starts, are one of the few teams posing realistic threat to Seoul Dynasty's position up top. Add Pine to complete the DPS triumvirate and you are looking at potentially the most lethal triple DPS setups in the league. LW Blue was notorious for shitty luck of coming stuck against eventual champions during their stints at APEX and with the glaringly different approach in the Overwatch League, may finally see Saebyeolbe & Co break the hoodoo that's been plaguing them.
3. LONDON SPITFIRE (Pre-Season vs LA Gladiators (L); San Francisco (W))
We would have ranked them higher if not for their shock loss to Los Angeles Gladiators – which showed a glaring chink in their armor; team chemistry. Fielding mostly the boys from GC Busan early on – which makes up half of the team roster – and losing against the unfancied Gladiators showed that this team is still warming up at competing on the biggest stage. Despite winning APEX Season 4, the likes of HaGoPeun, Hooreg and WOOHYAL  appeared rusty and only when the team reverted to the seasoned lineup of KongDoo Panthera featuring Birding, Rascal and Fissure did the team clicked, defeating San Francisco Shock 4-0 to close their pre-season on a winning note.  London Spitfire are definitely amongst the top tier teams and just like NYXL, pose a real threat to Seoul Dynasty. They may lose a couple games or two during the early season but mark our words – this is a team that can only get stronger as the season progresses and with such a deep talent pool, will pose serious threat come playoffs.
4. DALLAS FUEL (Pre-Season vs Houston (W); Florida (W))Â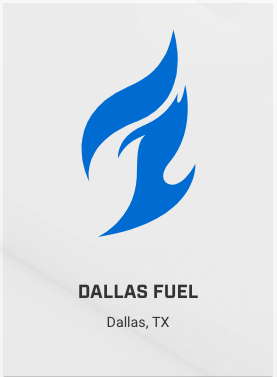 Referred by many as 'The Best of the Rest', one would be foolish to dismiss the winners of the first ever APEX tournament. The first ever North American team to win an esports tourney on Korean soil as EnVyUs, Dallas Fuel is the standard bearer which every western team aspires to be. The core of that APEX-winning team remain with additions of three new players; the ever-reliable Custa, the eccentric xQc and the highly competent flex DPS Seagull put Dallas Fuel as frontrunners to break the expected Korean monopoly in the Overwatch League. While the behind-the-scenes shenanigans of xQc prove to be an unwanted distraction, the team fared as expected during the pre-season and the chemistry between core and new players seem to be on-point despite the shaky start vs Houston which Dallas eventually won. The tank depth may also be an issue with Mickie and Cocco's shallow hero pool and a sudden meta shift may be all it takes to derail Dallas' push.
5. HOUSTON OUTLAWS (Pre-Season vs Dallas (L); Seoul (L))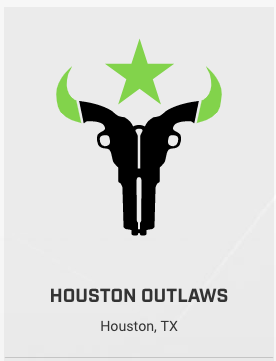 No other team had a harder pre-season schedule than the boys from Houston and while they lost both their matches – losing to Seoul and Dallas respectively – showed everyone that they are a force to be reckoned with going into the season. JAKE and LiNkzr stood out from the rest of this impressive bunch as they pushed the top tier guys of Dallas and Seoul to the limit and we can only forsee good vibes coming from the second team out of Texas. If such performances shown vs the aforementioned top tier teams are replicated throughout the season, it won't be long before we see them challenging Dallas' position as the top team from the west. In JAKE they have a strong leader and shotcaller who can swing any fight to his team's favor thanks to his stellar Junkrat plays. The rest of the crew aren't bad either with likes of the dependable Muma, Rawkus and Mendo who could turn the tide of any team fight on their own.
6. LOS ANGELES VALIANT (Pre-Season vs San Francisco (W); LA Gladiators (W))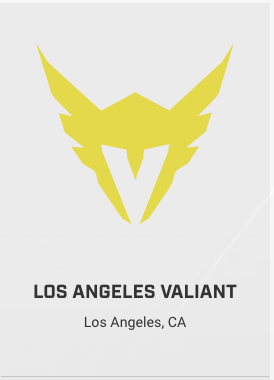 While they certainly impressed with two wins out of two during the pre-season, both wins were expected of them; coming from the predictable San Francisco Shock and their city rivals in the form of Los Angeles Gladiators. The emergence of Silkthread as a DPS option to Agilities was one of the highlights coming from Valiant in the post-season and as long as they are able to avoid any upset once the season starts; defeating the teams they are expected to beat, while pulling off several upsets against higher ranked teams along the way, could see themselves remain in the thick of the action come season end. Easily the better of the two teams representing Los Angeles.
7. SAN FRANCISCO SHOCKÂ (Pre-Season vs Florida (W); LA Valiant (L); London (L))
While there wasn't any shock (*ahem*) results coming from the San Francisco Shock, they prove that they are a solid middle-tier team that while will find it hard to climb; not due to their own capabilities, but due to the high standard that other teams currently possess; are miles better than any teams listed after this.  A solid front lineup which will be boosted by Sinatraa's involvement once he's past the age limit, SF Shock also have another star DPS in the form of Babybay who shone during the pre-season. Couple that with the talents of iddqd and Danteh supported by dhak and Sleepy, you have a competent team that should be nipping on the heels of the likes of Valiant and Houston come mid-season.
8. LOS ANGELES GLADIATORS (Pre-Season vs London (W); LA Valiant (L)) 
"BUT KENN! THEY DEFEATED LONDON SPITFIRE!" Yes of course they did but as the saying goes, "Sometimes even the blind cat trips up on a dead rat". The London Spitfire team which was fielded against Gladiators were the guys from GC Busan who appeared rusty and seemed to be experimenting when it came to their approaches. LA Gladiators scraped past them (London) and were put in their rightful place when they met their city rivals, the Valiant. The over-reliance on Surefour will be their downfall and the shallow roster – only seven players at time of writing – will also be their undoing once meta shifts happen and the mid-season creeps in. The Gladiators will be easily caught out and found to be predictable due to this and unless they buff up their player roster, will have a hard time against a majority of OWL teams.
9. BOSTON UPRISING (Pre-Season vs NYXL (L); Shanghai (W))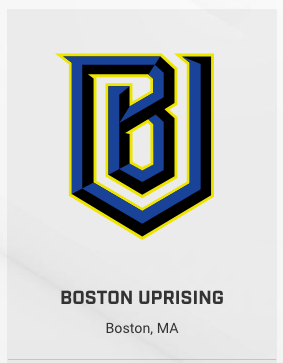 The pre-season loss against NYXL was expected but the fact that Boston managed to steal a map from NYXL perfectly reflects on how their season will pan out. A team of the future which consists of relatively unknown players with high potential, Boston Uprising will struggle throughout the season but rest assured that they won't take it lying down. Expect some spunk and cheeky plays from this team that has so much ahead of them thanks to a solid coaching staff that will drive them forward. We foresee them bagging some valuable wins against the likes of Gladiators, Fusion, Shanghai and Mayhem which will play a huge part in lifting them from occupying the bottom of the standings come season end. A potent force come a few seasons down the road. Mark our words.
10. FLORIDA MAYHEM (Pre-Season vs San Francisco (L); Dallas (L))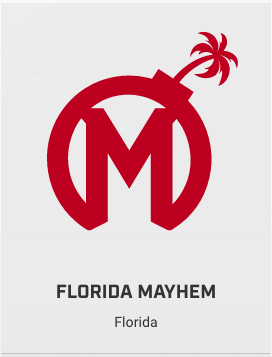 If you thought LA Gladiators had a small roster, wait til you see Mayhem's lineup. Consisting of a sextet of ex-Misfits players, the roster is predictable, highly rigid and the last tournament they were in prior to Overwatch League – the Overwatch Contenders Season 1 Europe – saw them losing in the finals against Team Gigantti. They weren't that impressive leading up to it either and it is hard to see them challenge even the mid-tier teams of the OWL. Sad to say, unless Mayhem adds more talent to their roster, will be one of the whipping boys come season start and we struggle to pick any team that would lose to them. We aren't saying TviQ & Co aren't good – but once you  compare them side by side with players from other teams, the gulf is apparent and if we were the owners of the Florida Mayhem, we'd sign one of the APEX teams to this roster in order to pose some credible threat to the rest. RunAway would be perfect.
11. SHANGHAI DRAGONS (Pre-Season vs Seoul (L); Boston (L))
We had high hopes for the Chinese boys coming into the pre-season but once the first bullet was fired, we instantly know that they are waaaaaaaaaaaay out of their depth. These players may represent the Chinese circuit but they aren't even the best Chinese lineup at the moment. That distinction goes to Miraculous Youngster who would have been ranked somewhere higher in this list. We saw shades of brilliance from Dragons' DPS main, Diya but come on – Overwatch is a team game and overall, the Dragons will be more like tree snakes come end of the regular season – unless they pull off something really spectacular out of their bag, that is. They were soundly beaten by the unfancied Boston Uprising in their second match and this was a team no one gave much hope.
12. PHILADELPHIA FUSION (Pre-Season – N/A)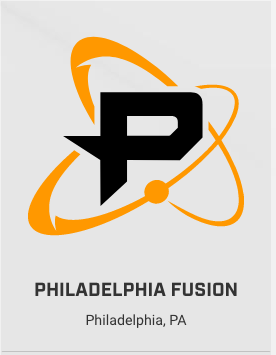 If we were to rank them solely based on paper and roster, they'd easily occupy the mid-tier, somewhere around the realms of Houston/ Valiant/ Shock. But how will they fare in the real world? We've seen several teams with huge names from the Overwatch pro scene fare once put against other top tier teams and feel it is unfair to include Fusion into Week 0 rankings hence, they will occupy #12 which is pretty much a placeholder spot for now. Potential-wise, they have a highly capable and diverse roster led by ShaDowBurn, Carpe and Joemeister. How will they gel as a team is anyone's guess.
---
Our next episode of the Power Rankings will drop after Week 1 ends. Disagree with the placements? Share your thoughts in the comments section below.