The Overwatch League kicked off with a bang thanks to countless spectacular pro-Overwatch plays, brilliant strats and sick aims. As promised, here's our Power Rankings of the Overwatch League which is based on teams' form, performances, result and overall potential going forward.
Do note that the power rankings will evolve as more matches are played and is not reflective of the actual Overwatch League table which only account for the win-loss results. Without further ado, here are Stage 1 Week 1's Power Rankings:
---
1. SEOUL DYNASTY – S1W1 vs Fuel (2-1); Gladiators(4-0) – (2-0)
Last Week: 1 (Unchanged)Â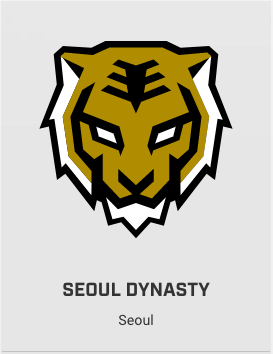 We struggle to think of any team that will come close to dethroning the pre-season favorites. As shown in their match against Fuel, Dynasty may appear to struggle in sections of matches but when it comes to clutch moments, always find ways to chalk up the win simply due to the fact that they are fielding six match-winners at any given setup. Shutting down Ryujehong? No worries. Here comes Gido. Found a way to deal with Bunny's Tracer? A Fleta Widowmaker headshot is just a pixel away. While the team still appear vulnerable in-between losing team fights where they tend to be picked off as they regroup, we foresee Dynasty occupying this top spot barring some catastrophic series of meltdowns in the following weeks.
2. LONDON SPITFIRE – S1W1 vs Mayhem (3-1); Fusion (4-0) – (2-0)
Last Week: 3 (UP 1)
Forget whatever we've witnessed in pre-season – the boys from London appear to have found stability in expense of Mayhem and Fusion. Their Dorado loss to Mayhem notwithstanding, London had a perfect Week 1 as shown in their following maps; only surrendering three points across the remaining seven maps played. Profit got better with each map played while his supporting cast aren't far behind either. Just like Dynasty, any of the Spitfire six are playmakers of their own who are able to win teamfights singlehandedly. They climbed over NYXL simply due to the manner of their wins, as well as their overall performance against overall qualities of their opponents.
3. NEW YORK EXCELSIOR – S1W1 vs Uprising(3-1); Outlaws (3-1) – (2-0)
Last Week: 2 (DOWN 1)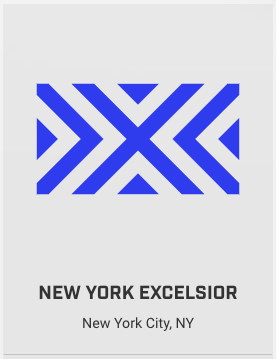 While they also managed two wins over the weekend, both were hardly convincing given the quality NYXL possess. Notorious slow-starters, they tend to fall behind early on regardless of their opponents' strengths and failed to register a 2-0 lead in week 1. However, take nothing from them as the team is stacked in the DPS department and once Pine is firing on all cylinders, no one can stop them from securing a win. Don't forget that this team is far from it final form as Fl0w3r is still benched due to age restriction. Their true test comes next week as they face Los Angeles Valiant who were very impressive in Week 1.
4. LOS ANGELES VALIANT – S1W1 vs Shock (4-0); Fuel (3-0) – (2 – 0)
Last Week: 6 (UP 2)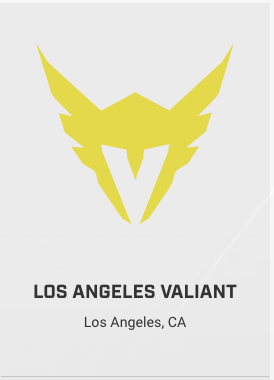 Los Angeles surprised everyone when they pulled an impressive 4-0 score against San Francisco whom many perceived to be on a similar level to them, mostly due to their closely-fought series during the pre-season. Agilities' inclusion to the roster brought the team to a whole new level, as Valiant defied the form books to distance themselves from the middle of the pack and close in with the top-tier teams. This fact was clearly shown in their second game as they brushed aside the highly-rated Dallas Fuel 3-0. Fuel was on a high following a narrow loss to Dynasty and many was blindsided by Valiant's convincing win over the favored Fuel. Valiant now have a valid shout as the best team in the west and assuming that they are able to carry this form well into the season, are solid contenders for a playoff spot.
5. DALLAS FUEL – S1W1 vs Dynasty (1-2); Valiant (0-3) – (0 – 2)
Last Week: 4 (DOWN 1)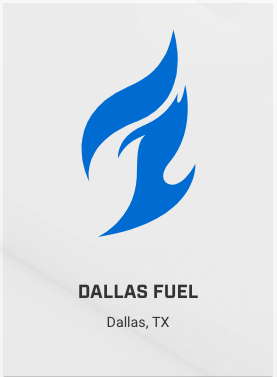 Fuel had the unfortunate task of opening their season against the favorites yet rose up to the occasion, giving Dynasty a run for their money while entertaining the fans in the process. Only the individual qualities of Dynasty players ensured the tie fell in favor of the Koreans in a match that served as the best showcase of what Overwatch League was all about. No one saw their loss against the Valiant coming and while 0-2 isn't the start they were expecting, are still a better team than a bulk of the other teams in the league. They have a chance to get their season back on track as they face Houston in their third match but their fourth, against Spitfire may be the indicator of how their season will pan out. It's too soon to press the panic button as well since Dallas Fuel are too good to stay down for long. It's only week 1, folks.
6. PHILADELPHIA FUSION – S1W1 vs Outlaws (3-2); Spitfire (0-4) – (1 – 1)
Last Week: 4 (N/A)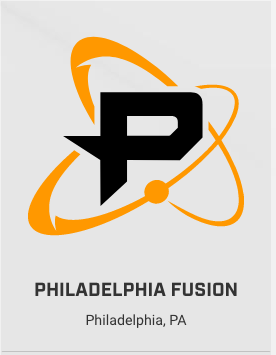 No one knew where this team stood mostly due to their absence from the pre-season. Ranking teams based on performance, we decided to not rank them and even if we had to simply based on the team roster, cautiously placed them around the realms of Houston/ Valiant/ Shock. Come Week 1, Fusion impressed everyone with their win over the stacked Houston and their loss to Spitfire was pretty much expected. Currently a solid upper-mid tier team, it is safe to expect them solidify their position as they take on fellow mid-table teams in Week 2 in the likes of Shock & Gladiators.
7. LOS ANGELES GLADIATORS – S1W1 vs Dragons (4-0); Dynasty (0-4) – (1 – 1)
Last Week: 8 (UP 1)
The Gladiators must be counting their blessings for being paired with the best possible matchup in Shanghai Dragons and they didn't waste it, securing a 4-0 win that will prove to be invaluable ahead of an expected loss to Dynasty. Surefour was his usual dependable self and special props for Hydration for taking the load off the Canadian on the DPS front. Gladiators are definitely the weaker of the two LA teams but give them more time to gel and you'll see them challenging the top half of the standings come mid-season.
8. HOUSTON OUTLAWS – S1W1 vs Shock (2-3); Excelsior (1-3) – (0 – 2)
Last Week: 5 (DOWN 3)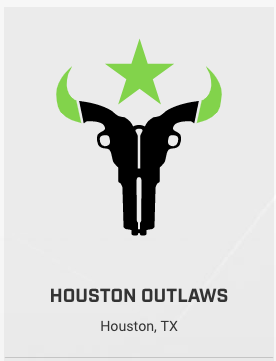 Possibly the team with the toughest schedule in the league to date, (pre-season vs Fuel & Dynasty; Week 1 vs Fusion & Spitfire), it would not be long til Houston bounces back to their rightful position, amongst the top 6 in the league. They have the perfect opportunity to realign their bearings next week as they face the Dragons before getting the opportunity to cash in on the uncertainty surrounding Dallas Fuel in their fourth match.  The team is too good to be lingering in the bottom third of the Overwatch League simply due to the talent they possess and it we are pretty confident we will see them in the playoffs come season end.
9. BOSTON UPRISING – S1W1 vs Excelsior (1-3); Mayhem (4-0) – (1 – 1)Â 
Last Week: 9 (Unchanged)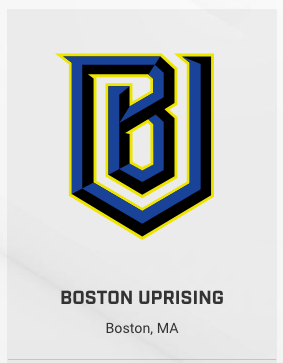 A team of the future. That's what Boston Uprising is and they've impressed us in their performance against Excelsior. The plucky underdogs somehow managed to repeat their pre-season feat of stealing a map from New York and was again impressive in the defeat of the experienced Florida Mayhem. The lack of LAN experience may play against them as the season progresses but make no mistake about it – this Uprising team is definitely on the upward trend. Special mention has to go to DreamKazper who is the standout of Week 1 but props also to the rest of his squad who equally impressed everyone watching the Overwatch League.
10. SAN FRANCISCO SHOCK – S1W1 vs Valiant (0-4); Dragons (3-1) – (1 – 1)
Last Week: 7 (DOWN 3)
This low placement of Shock has more to do with other team's relative strength and depth rather than Shock's recent performance, although their result against Valiant left a lot to be desired. They were underwhelming against the Valiant and although they managed a win against Shanghai Dragons, weren't very impressive in doing so. Their position in the league (and this power rankings) should improve with Sinatraa's addition by mid-season, and Babybay would need to double his efforts if he is ever going to lift his team out of the bottom section of the league starting with a good result against Fusion and Uprising next week.
11. FLORIDA MAYHEM – S1W1 vs Spitfire (1-3); Uprising (0-4) – (0 – 2)
Last Week: 10 (DOWN 1)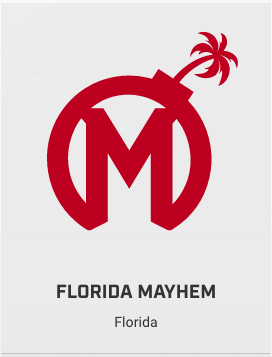 The problem from fielding a team with no subs is very apparent now for Mayhem. They were very predictable, unimaginative and at times appeared to be winging it when taking on teamfights. Their first high point of last week was also their only one – a map steal vs Spitfire on Dorado. They fizzled out thereon and even struggled against the relatively inexperienced Boston lineup en route to a 0-4 stomp. No other team are in desperate need of a roster boost than Florida Mayhem and we don't see them leaving the bottom-two spot any time soon. Shanghai may climb out of it, but Mayhem appear to be here to stay.
12. SHANGHAI DRAGONS – S1W1 vs Gladiators (0-4); Shock (1-3) – (0 – 2)
Last Week: 11 (DOWN 1)
What else can we say about the Dragons that has not been said. Out of their depth? A one-man (Diya) team? More of a Contenders rather than an Overwatch League team? We just only concluded Week 1 but it is apparent that Shanghai Dragons will be the main source of free wins this season. They showed glimpse of potential especially with Diya's sick aim but that alone won't lift the team that has so much to work on, on so many areas. They have the opportunity for a first win next week as they face Mayhem in their fourth match but apart from that, will need a complete overhaul of their approach and roster setup. Hey at least their hero skins are pretty snazzy. Not.
---
Feel free to disagree and rearrange this Power Rankings as you see fit. We welcome your comments and even more, your opinions on how to improve. The next Power Rankings drops after Week 2 matches are completed; around next Monday/ following Sunday evening.
In case you missed it or simply want to compare how the teams changed from pre-season, check out our Power Rankings from the Pre-Season here.
Related