1. LONDON SPITFIRE – Season Record: 7-3 ; Map Differential: +17
Last Week: 1 (Unchanged)Â 
All hail the comeback boys from Seoul and Busan … we mean London. Going into Week 5, they were flying high but nearly saw their season fizzle within a span of three days following successive league match losses to Houston Outlaws (1-3) on Friday followed by another one to NYXL (2-3) early on Sunday which forced them to play an extra match in the playoffs. They showed their resilience and in an epic show of determination, overcame the firs and third-ranked teams in the league in back-to-back matches (three in a day) which amounted to a staggering 14 consecutive maps in total. Their ability to overcome such gruelling task and emerge victorious when it mattered the most entitles them this top spot.
2. New York Excelsior – Season Record: 9-1 ; Map Differential: +21
Last Week: 2 (Unchanged)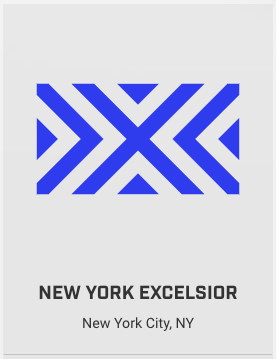 The most consistent team in Stage 1 in the league phase but the LW Blue playoff curse appears to remain with Saebyeolbe & Co. We think that they are most balanced team in the league and a solid argument can be made that every starter in NYXL will best any other OWL players in the same position – SBB, Libero, Pine, Jjonak, Ark, Meko – any of them will transform a mid-tier team into playoff contenders. Their reverse-sweep loss to Spitfire was a hard one to swallow considering that they may have a slightly more talented core roster than Spitfire and perhaps extra focus is required in the teamwork department during the break.
3. Houston Outlaws – Season Record: 7-3 ; Map Differential: +15
Last Week: 5 (UP 2)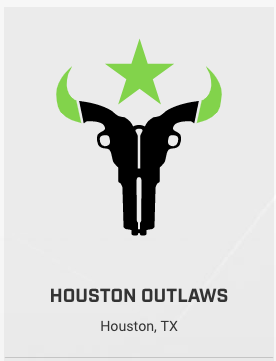 Houston Outlaws cemented their claim as the best in the west with the narrow win over Boston Uprising and throughout Stage 1, has been the western team that looked the part in overcoming the monopoly of teams fielding a full-Korean roster. Yes there were other western teams which also beaten full-Korean rosters but none of them displayed the swagger and consistent, real threat to the status quo set at the start of the season like the Outlaws do.
4. Los Angeles Valiant –Season Record: 7-3 ; Map Differential: +13
Last Week: 4 (Unchanged)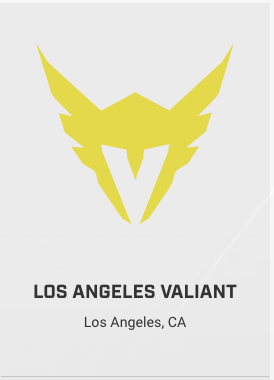 The shock result of the week must be Valiant's 3-0 hiding of Seoul Dynasty which effectively threw the race for the playoffs wide open. No one saw that coming moreover the fact that it came right after Valiant's 0-4 loss to Boston a week earlier. However, this team lack one criteria that stops them from being considered a great team – consistency. The win over Seoul may be a one-off and we doubt  that they will be able to pull off the same result when both teams meet again in Stage 2.
5. SEOUL DYNASTY –Season Record: 7-3 ; Map Differential: +9
Last Week: 3 (Down 2)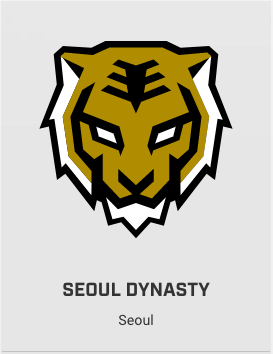 Just like bitcoin, no one saw the Seoul Dynasty plummet this low. Was it teamwork? Cohesion? Other teams figuring them out? We believe it's a bit of all those mentioned above. On top of that, the team's DPS which appear to be clicking early in the season seem to have faltered towards the latter portion of Stage 1, with only Fleta performing to standards expected of a Seoul Dynasty player. Bunny, Kuki & Munchkin seem to struggle going against top-tier opponents. But all is not bleak for Dynasty as the shift of the meta following the Mercy nerf which comes into effect in Stage 2 may play into Dynasty's hands. Ryujehong may shift back to Ana and Zarya possible become viable again.
6. Boston Uprising –Season Record: 6-4 ; Map Differential: +10
Last Week 4 (Down 2)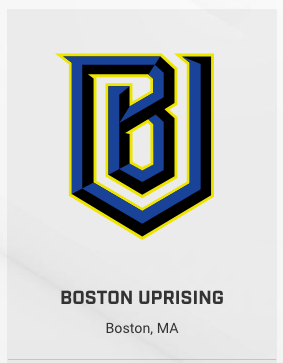 Despite being placed sixth, the Boston Uprising is the team that impressed us the most in Stage 1 not only due to their string of positive results, but also how the team work together as a team considering they weren't made of presets leading up to the Overwatch League. Dramkazper and Striker are easily among the top-5 DPS duos in the league and the rest of the team ain't bad at all which is even more impressive when you realize that Uprising consist of relatively unknowns.
7. Philadelphia Fusion –Season Record: 6-4 ; Map Differential: -4
Last Week: 7 (Unchanged)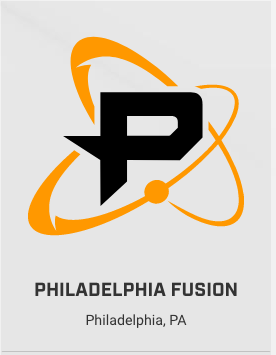 Fusion is one team that stands at the brink of being good, but somehow do everything they can week-in, week-out to remain in the mediocre category. They had perfect chance to cement their position amongst the better half of the league in their match against Boston but end up getting stomped which consigned them to 7th in the power rankings. Their tie-breaker win against Mayhem was also worrying, as the perceived gap between them and Mayhem has been closed down and we won't be surprised to see Mayhem reverse the result the next time these two teams meet.
8. Dallas Fuel – Season Record: 3-7 ; Map Differential: -11
Last Week: 10 (Up 2)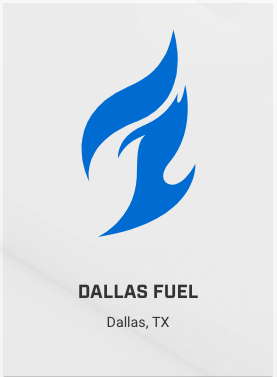 The Fuel appear to have found stability in their lineup as well as improved on the shotcalling as the team looked more solid throughout both matches this week. However, there's still tons of areas to be fixed as they seek to reverse their fortunes come Stage 2 of the competition. The team got what they really need from Week 5 – morale boosting wins and with the first two matches of Stage 2 being against the same two teams; Dragons and Gladiators, brighter days are within grasp for the Boys in Blue.
9. Los Angeles Gladiators –Season Record: 4-6 ; Map Differential: -10
Last Week: 8 (Down 1)
The Gladiators is in similar position to Fusion and have, throughout Stage 1, showed glimpse of promise of their potential. The biggest issue we notice coming from this team during Stage 1 is simple. The over-reliance on Surefour. He may light up the highlight reels from time to time again but once Surefour is silenced or out-performed by the opponent's DPS, the team crumbles. One of the few teams that could do with a significant bump in personnel during the break.
10. San Francisco Shock – Season Record: 3-7; Map Differential: -8
Last Week: 10 (Unchanged)
If there's a team that could not wait for this season to end, it would be the Shock. Totally underpowered throughout Stage 1, fielding a shadow team til Super and Sinatraa are eligible to contest, the Shock's performance of the season so far has to be their disruption of Seoul Dynasty's playoff hopes. No one saw them pushing the Koreans to five sets, and if this isn't even their final form, we cannot wait til it happens. The Shock is a team in transition and BabyBay and Danteh can only do so much with second-tier supporting cast around them. Imminent improvement in Stage 2 is a guarantee.
11. Florida Mayhem – Season Record: 1-9; Map Differential: -22
Last Week 11 (Unchanged)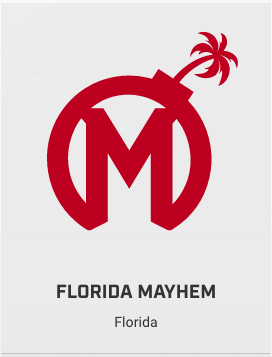 Mayhem somehow woke up in their final match of Stage 1, forcing Fusion to pull out all the stops en route to a tie-breaker win. Mayhem looked like a different team, with methodical approaches throughout and we can't wait to see the team's new look with the inclusion of Zappis who comes in at Stage 2. While they are still among the weaker teams in the league, the gap between them and the middle of the pack is definitely closer now.
12. Shanghai Dragons – Season Record: 0-10; Map Differential: -30 
Last Week 12 (Unchanged)
The Dragons close Stage 1 without winning a single match with a combined map differential of -30 but have been showing massive improvements in their final four games. A case of close but no cigar, most of their losses were just a team fight away and we expect them to come out much stronger in Stage 2, hopefully with a win soon enough. Diya & Undead have been the standouts for this team and with the news of Geguri possibly joining them, we can expect huge improvements soon.
---
Summary:Â 
Overperformer of Stage 1: Boston Uprising
Underperformer of Stage 1: Seoul Dynasty, Dallas Fuel
Should Be Higher By End of Stage 2: Dallas Fuel, Seoul Dynasty
They Are That High? I'm Expecting them to Drop Next Week: Philadelphia Fusion
Let's agree to disagree aye? I'm pretty sure you have your own Power Rankings in your mind and I'm expecting them to be a tad different that what we presented above. Tell us how you'd rank the teams in the comments section below.